Denver, Colorado was ranked Third Best Housing Market For Millennials (out of 100!) by the National Association of Realtors (NAR) published on Friday, June 3rd, 2016. For those of you who aren't familiar with this site (Welcome!), you should know I'm not only a Denver lifestyle blogger, I am also a Realtor®. I have consciously separated real estate related articles on this website, that's not what The Denver Ear is about. If though you will allow me to break away from that decision for this one article, I promise you, I will make it as fun as I can AND you will understand better why Denver ranked third for best housing market for Millennials. Think the "Big Short" film way of explaining things only without Margot Robbie, Ryan Gosling or Brad Pitt… OK maybe that comparison was not helpful for my case. Oh well, let's get to it shall we?
Low Unemployment Rate is just a Fancy Way of Saying: More People Here Have Jobs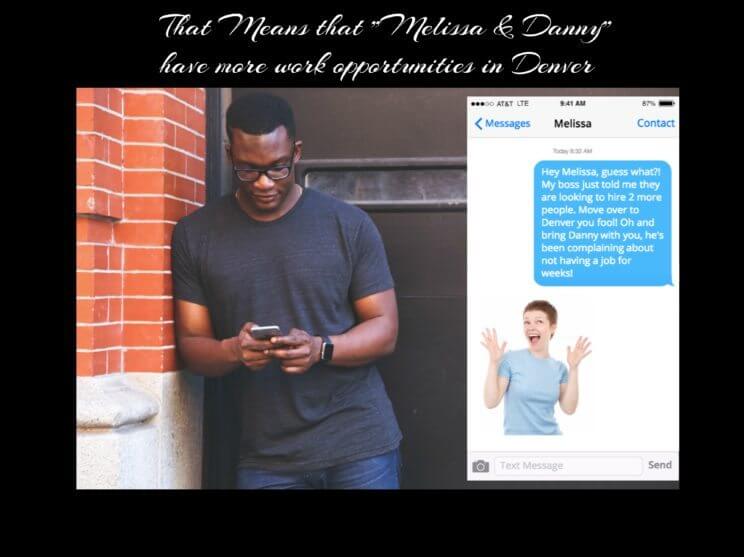 I bet you see all these articles discussing unemployment rates and you're already wondering if you accidentally dropped in on an unwanted economics class. But wait, unemployment rate just means – the percentage of people in one given area that don't have jobs, and in Denver that translates to… not a lot! In the whole of the US the average unemployment rate is currently 4.7%. That means for every 100 people nearly 5 don't have a job. The average unemployment rate in Denver is currently 3.3%. That means that for every 100 people who live in Denver about two more of those, over the rest of the US, do have a job.
Because More Companies are Moving to Denver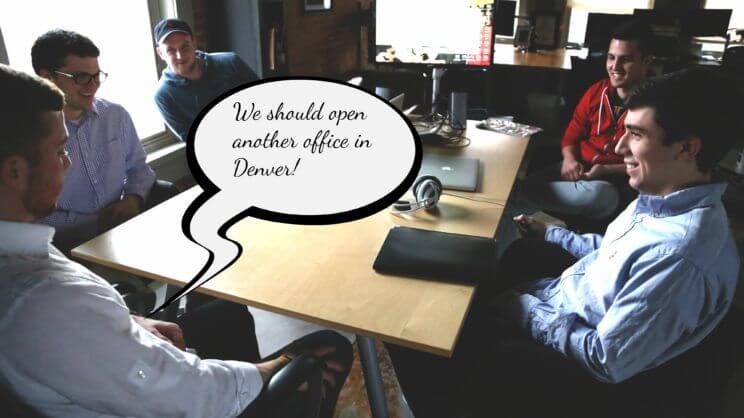 The Metro Denver Economic Development Corporation recently released a list of 2016 Major Relocations and Expansions. In this list it is announced that many companies are moving, or have recently moved, to Denver.
Not to mention, I just let you all know about Halcyon Hotel's new Cherry Creek North opening this July, 2016 and its upcoming 3-day job fairs seeking to hire over 70 new employees before its grand opening.
And these are only a few of the many companies expanding to Denver and creating more local jobs, but I think these are enough to prove this specific point.
Steady Income means Better Chance at Saving Up for Down Payment and Qualifying for a Mortgage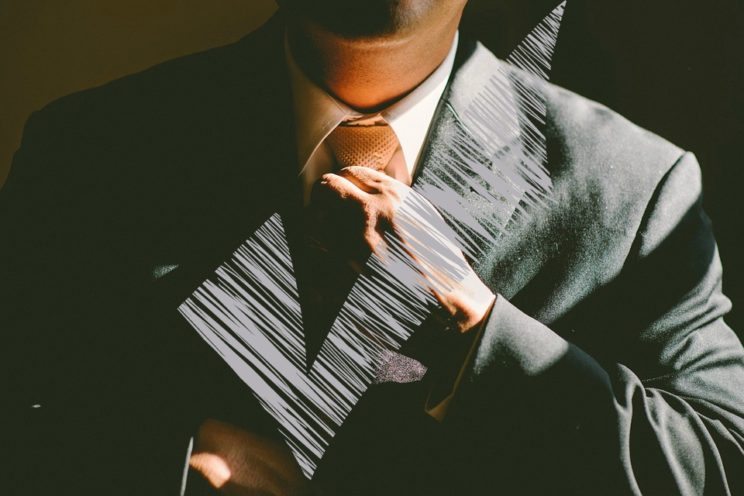 Employment  ⟹ Money ⟹ Paying your Bills on Time ⟹ Improving your FICO credit score ⟹ Saving for Down Payment ⟹ Getting Pre-Approved for Car Loans
Interest Rates are Currently Low Helping these Millennials get Approved for more House – for Less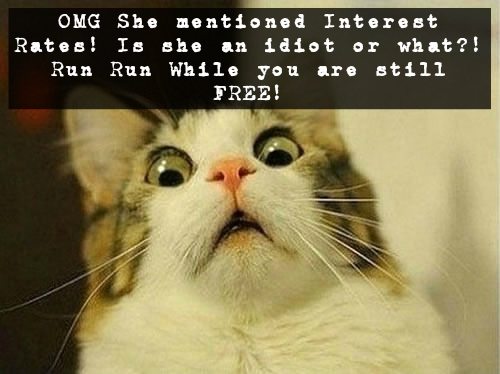 Good point kitty. Let's not go down this specific route… but heck I got to mention it at least, so there!
Denver might seem to us as becoming more and more Expensive but Compare it to Other Big Metro Cities First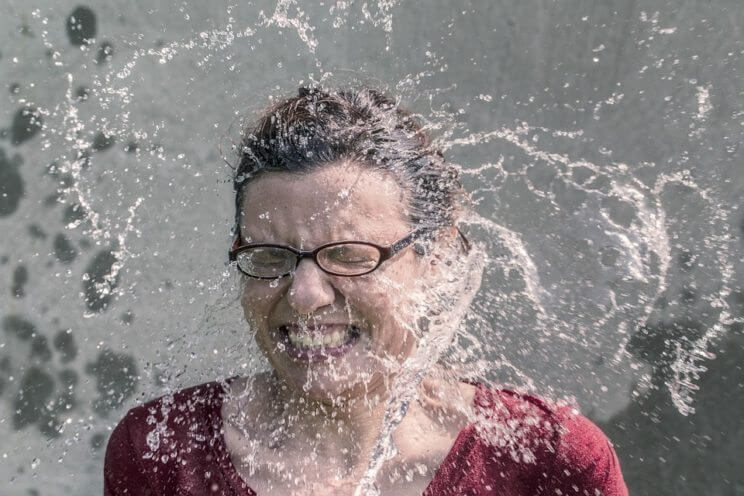 Did you know, that as of today, the average sales price in Manhattan currently exceeds $2,000,000? That the average sales price in San Francisco is currently $1,500,000, or that the average sales price (for a condo!) in Downtown Los Angeles is currently around $770,000?
The average sales price in Denver for a detached home is currently around $430,000 and the average sales price for a condo is $285,000. Maybe that might change the way you think about home prices here.
And let's not Forget that Denver is Pretty Damn Awesome in General
Denver is one of the most happening cities in the nation, I try to convey that every day on this site, but in case you forgot, Denver has an abundance of music festivals, as well as eclectic and family-friendly festivals. Denver has been ranked most dog-friendly city in the nation, is legalized for you know what (trying "not to scare off" the under 21s guys, bear with me), has one of the best local craft brew cultures in the nation, dining out here is like an art and if we are already talking about art, then Denver's art culture definitely is worth a shout-out.
Am I saying what you think I am saying?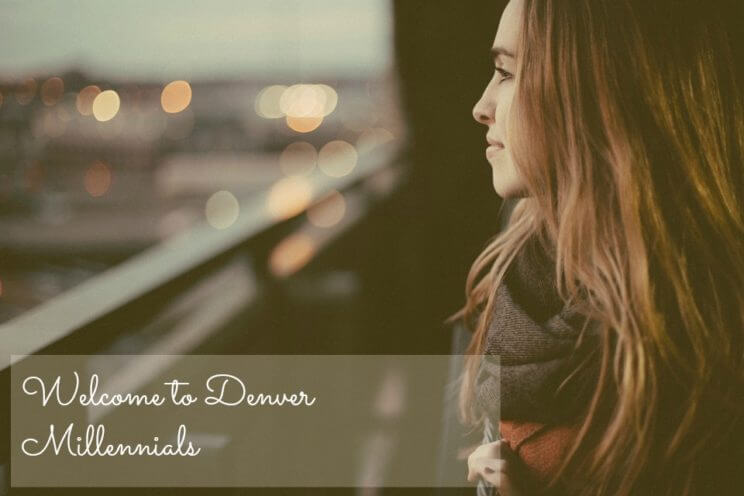 Millennials have a better chance in Denver at finding a job, so they can afford to buy a home (that is not nearly as expensive as other major metro cities in the nation) AND they actually want to live here too, because Denver is so awesome? Yup. That's exactly what I'm saying.
Well, now you know why Denver is ranked third best housing market for millennials.
Hey, you made it through (sort-of) a real estate related article. It wasn't that bad (I hope)… Don't worry, tomorrow I will be back to sharing some more amazing things for you and "those home-buying millennials" to do in our great city.