Can you be-leaf it's fall already?
With fall officially in full swing, we came up with a list of 16 of our favorite things to do in Colorado this fall. Whether you're looking to fall in love with nature, enjoy some fall festivities, or enjoy everyday fall fun; our list has got you covered. 
Let's get our fall on!
FALL IN LOVE WITH NATURE
For those looking to enjoy the great outdoors this fall, have we got a list for you!
1. LEAVES, LEAVES, AND MORE LEAVES
While our first pick may be a no brainer, there's a reason we're all beyond obsessed with those Colorado fall colors. Whether you're looking to enjoy a scenic drive, stroll, bike ride, (and everything in-between) between the leaves; Colorado is the place to be.
Psst… be sure to tag us in those Instagram pics.
2. TAKE A (FALL) HIKE
While we may be partial to that "not too hot, not too cold" fall weather, it's also one of the best times to enjoy one of Colorado's many scenic hiking trails. Between the unparalleled views, terrain, and colors; these hikes will leave you speechless and breathless… literally!
Psst… be sure to check out our list of 40 of the Best Fall Hikes in Colorado. 
3. FALL CAMPING
Fall camping makes for happy campers!
While we could go on about the stellar weather and colors, another great reason to love fall is (typically) beating the summer camping crowds. While you'll want to pack a few extra layers, we can't think of a better way to enjoy a mini getaway. 
4. APPLE PICKING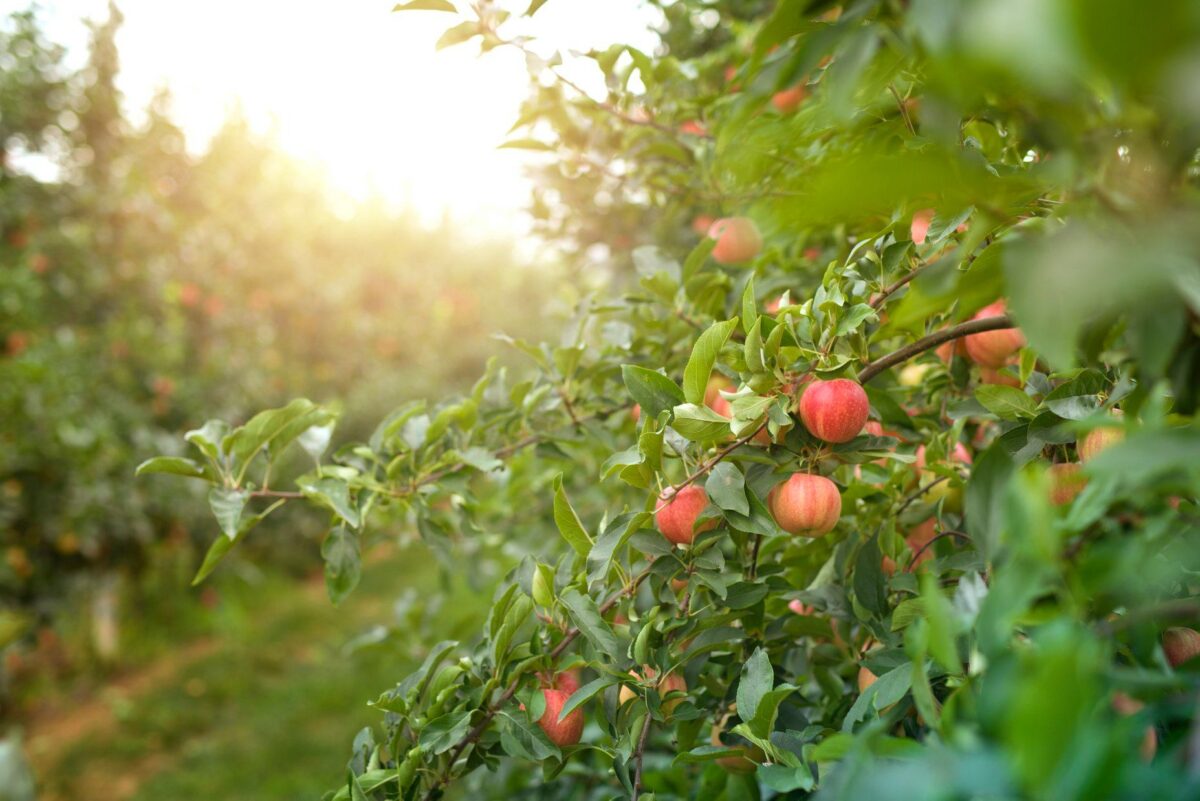 You know what they say, an apple a day…
Is there anything more #FallGoals than apple picking? Whether you're looking for some great U-Pick options, delicious cider, baked goods and more; Colorado has some great options.
Psst… be sure to check out YA YA Farm & Orchard, Adam's Apple Orchard & Country Store, and Fruit Basket Orchards. 
5. FALL PLANT & BULB SALE
While we know spring may be the last thing on your mind, help give yourself a head start on your spring 2022 gardening by visiting the Botanic Gardens' Fall Plant & Bulb Sale. Running September 24-25, be sure to visit their site for times, tickets, and more.
FALL FESTIVITIES
For those looking for some good old fashioned fall fun, these next picks are for you!
6. TAILGATE AT A FOOTBALL GAME
Now it wouldn't be fall without, you guessed it… football!
Whether you're catching a Bronco's game or your alma mater's home game, no game would be complete without some enthusiastic tailgating. Between the phenomenal eats, drinks to keep you cool OR warm you up; fall is peak tailgating SZN. 
Psst… just remember to save some of that energy for game time. 
7. APPLEFEST
Our next pick deserves a round of apple-ause!
Have you checked out The Cedaredge Applefest festival? Running from October 1st-3rd, Applefest is a fall-lover's dream. Complete with live music, arts and crafts, celebratory 5K, apples/apple goodies, and more; we're getting hungry just thinking about it.
Be sure to check out their site for event info, times, and more. 
8. OKTOBERFEST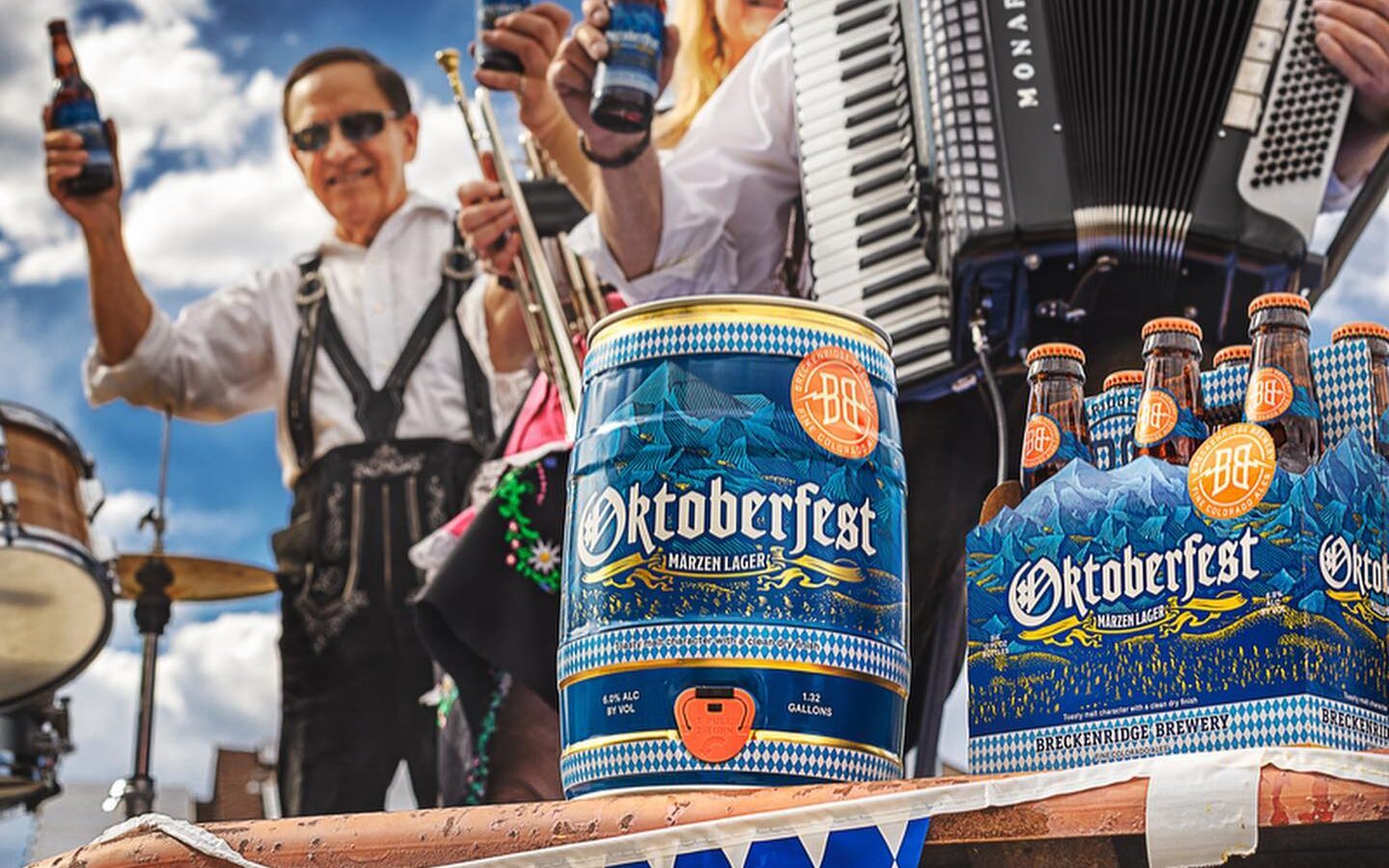 You had us at fest.
We're of course talking about another beloved fall festival, Oktoberfest. With various locations and dates to choose from in Colorado this year, we're having a hard time deciding on which one.
For those looking to keep it in the Denver area this year, there's still time to catch the last weekend of Denver's Oktoberfest running September 24th-26th. Be sure to snag your tickets before they're all gone
9. DAIRY BLOCK OKTOBERFEST AF FALL MARKET
Up next is a Denver Ear favorite, Dairy Block's Oktoberfest Fall Market (curated by American Field). We're beyond excited to check out this fall market featuring some amazing shopping, drinking, and dining. Running over four weekends in September and October, run don't walk to check out this fall market.
10. PUMPKIN PATCH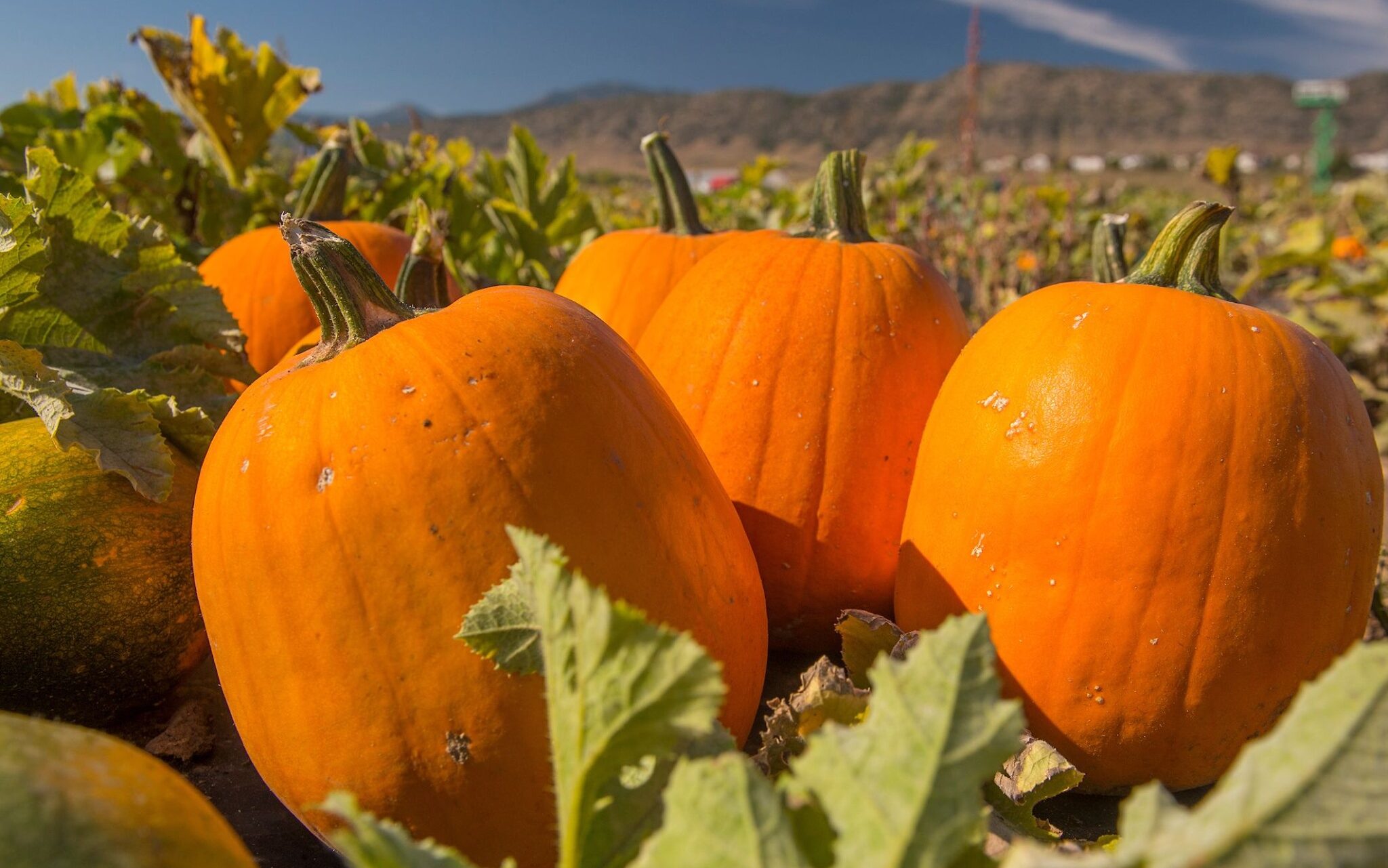 Between all these wonderful fall festivities, be sure to carve out some time to visit a pumpkin patch this year. With so many great options like Anderson Farms, Long Neck Pumpkin Farm, or Chatfield Farm; Colorado is a pumpkin lover's paradise.
11. CORN MAZE
While we'd like to say we've never been outsmarted by a corn maze, honesty is the best policy.
Whether you're in the mood for a daytime adventure or a haunted corn maze on a spooky autumn night; no fall bucket list would be complete without a visit to one this fall.
12. HAUNTED HOUSE
Let's creep it real.
With October and spooky SZN quickly approaching, a visit to a haunted house is an absolute must. With so many longstanding Colorado staples to choose from, your October is sure to fill up quickly.
Psst… stay tuned for our list of more October fun!
EVERYDAY FALL FUN
Rounding out our list are some simple yet effective ways to enjoy everyday fall fun.
13. FALL MENUS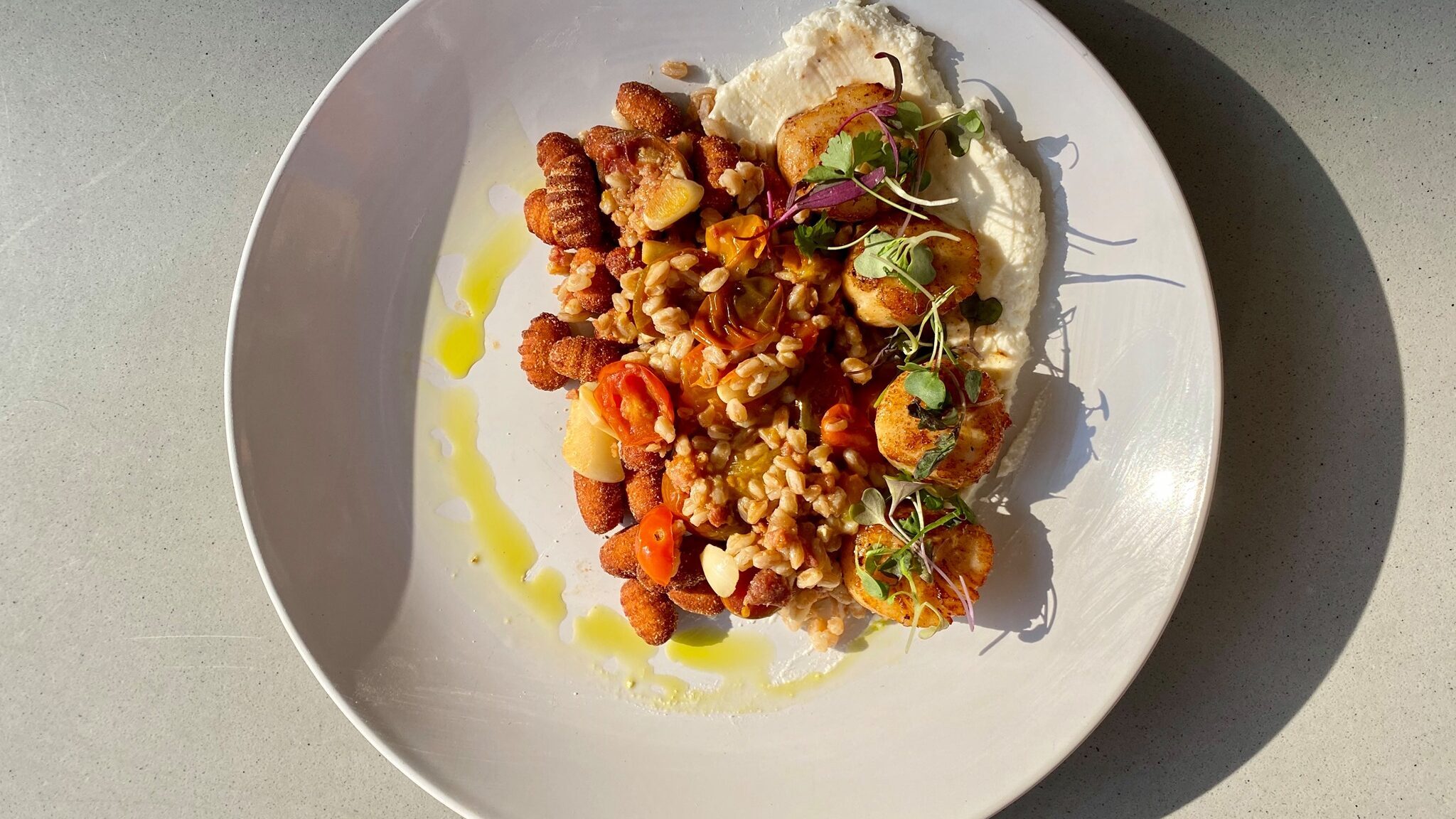 Fall is for foodies!
With so many delicious veggies, spices, and unique fall-themed dishes; fall is the perfect time to check out your favorite restaurant's fall menu. Calories don't count during fall, right?
14. FALL PICNIC
What better way to enjoy a crisp autumn day than with a fall picnic? Perfect for those looking to enjoy a relaxing day with their boo or crew (minus the bugs), a fall picnic is the way to go.
Psst… be sure to check out our post about friends at Denver Picnic Co.
15. FALL THEMED DRINK(S) FROM A LOCAL COFFEE SHOP
With the weather starting to cool down, it's the perfect time to head to your favorite local coffee shop and enjoy a delicious fall concoction.
If you need us, we'll be sampling every pumpkin spice latte in the Denver-metro area.
16. SEASONAL BEERS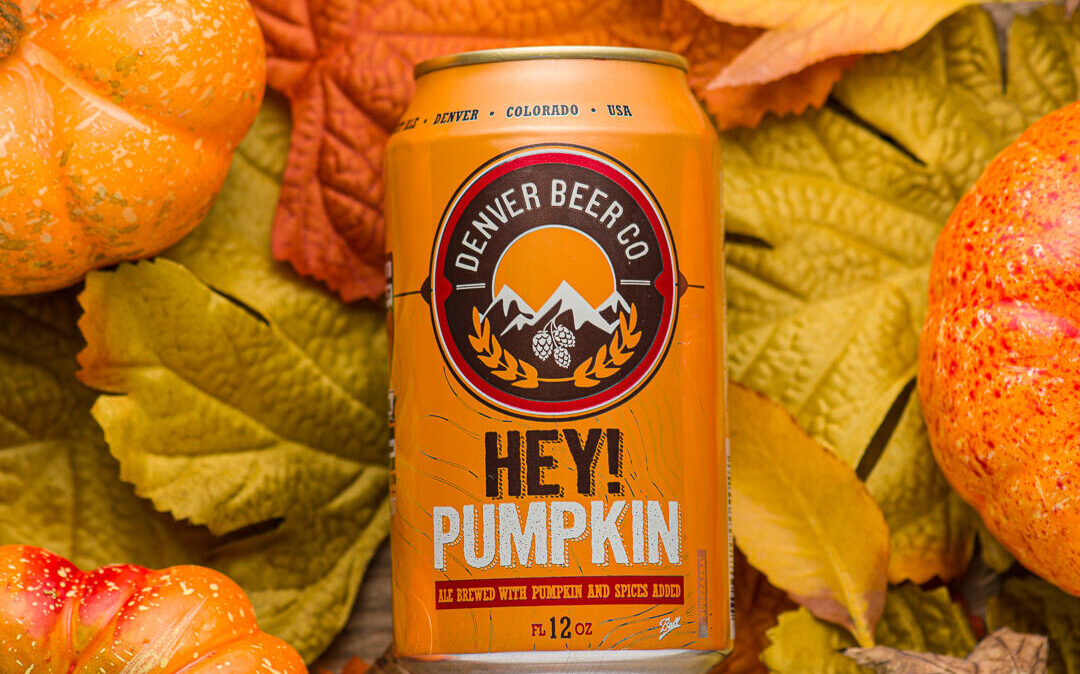 It wouldn't be fall without welcoming a round of, well-seasoned and new, seasonal beers. While we could come up with a list of our favorite fall-inspired brews (and we just might), fall is a great time to take advantage of all the amazing breweries in Colorado.
HAPPY FALL, Y'ALL!
With so many wonderFALL things to do in Colorado, we hope you have a happy and safe fall!
Be sure to connect with us on Instagram @TheDenverEar and tag #TheDenverEar for a chance to be featured.