Every day is a great day for a picnic!
Here at The Denver Ear, we love highlighting amazing businesses in and around Denver, and this week we featured one of our favorites. Get to know Denver Picnic Co., who specialize in creating truly unique and effortless picnic experiences.
Whether you're looking to take your next date night, girl's night, Friendsgiving, or birthday to the next level, Denver Picnic Co. is here to help make it perfect.
THE CONCEPT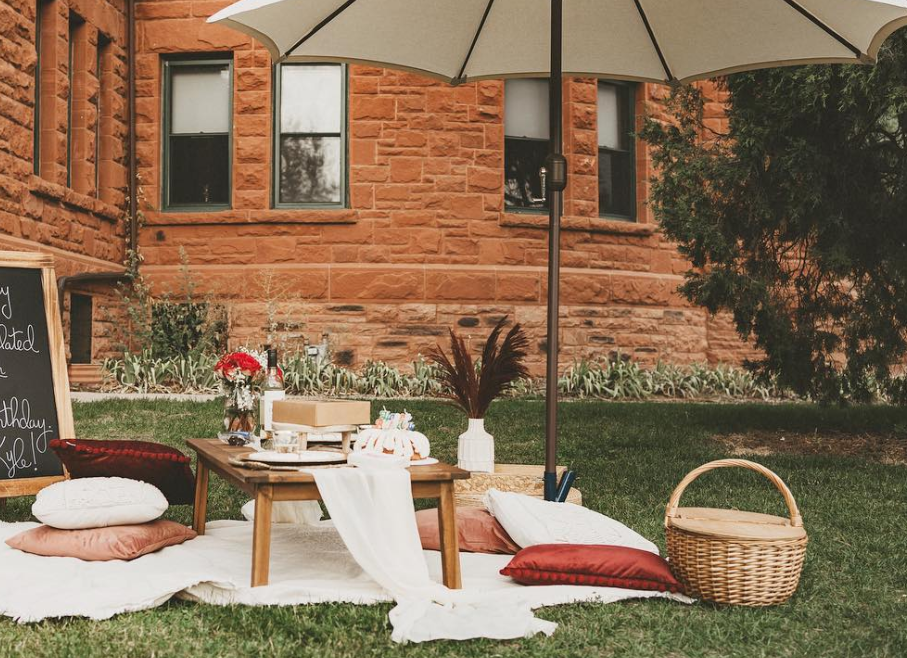 Denver Picnic Co. is the brainchild of longtime friends, Sofia and Kassi, who set out to create and curate unique and memorable picnic experiences.
The girls found themselves at a summertime staple, Jazz in the Park, and realized how much easier and better picnicking should be. No more hauling an unnecessarily heavy wagon to and from your spot just to realize you forgot something in the car, no more painstaking prep, no more frantic clean-up when the sprinklers come on. From that day on they were determined to create luxurious, comfortable, and effortless picnic experiences for all, and Denver Picnic Co. was born.
THE EXPERIENCE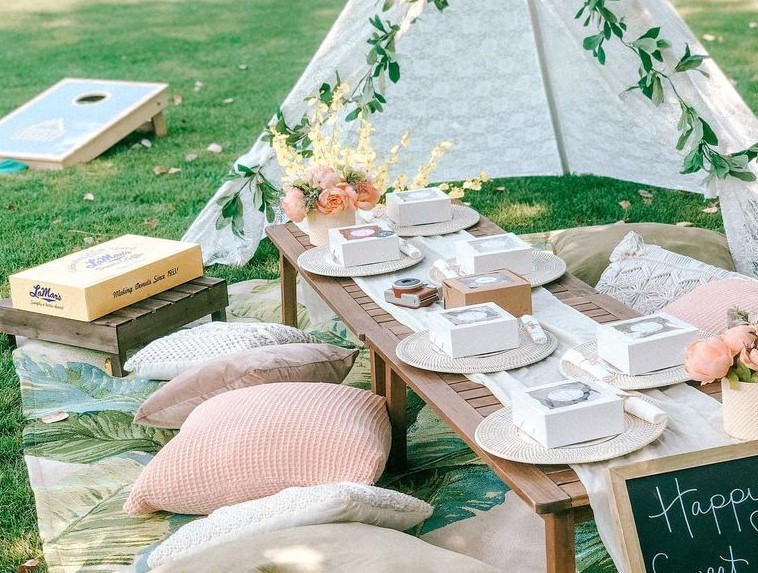 We were fortunate enough to experience one of these great picnic packages ourselves and can't wait to book our next one.
Denver Picnic Co. took care of everything… and by everything we mean EVERYTHING. Not only was the picnic itself idyllic and aesthetically pleasing but they arranged everything from start to finish and included anything and everything you could ever possibly need/want for the perfect picnic. With fall in full-swing, we chose the indoor picnic route and were absolutely blown away by their Fall Picnic Package. Denver Picnic Co. took the utmost care while setting up from rearranging furniture (as needed), putting down floor coverings, setting up tables, seating, place settings and more; they really made it such a fun and easy experience. They also did a great job picking out aesthetically pleasing picnic essentials, like napkins, cutlery, a wine key, disposable glassware, etc. If you're anything like us you'll know the pain of what forgetting to pack those feels like, trust us.
What really sets Denver Picnic Co. apart is the personal touch and attention they give each one of their picnic packages. Our personal favorites were the seasonally-inspired charcuterie boxes, polaroid camera with film (seriously, when was the last time you used on of those), and speaker; which added the perfect touch.
Psst… did we mention the charcuterie boxes are from Fig+Honey?
FALL PACKAGE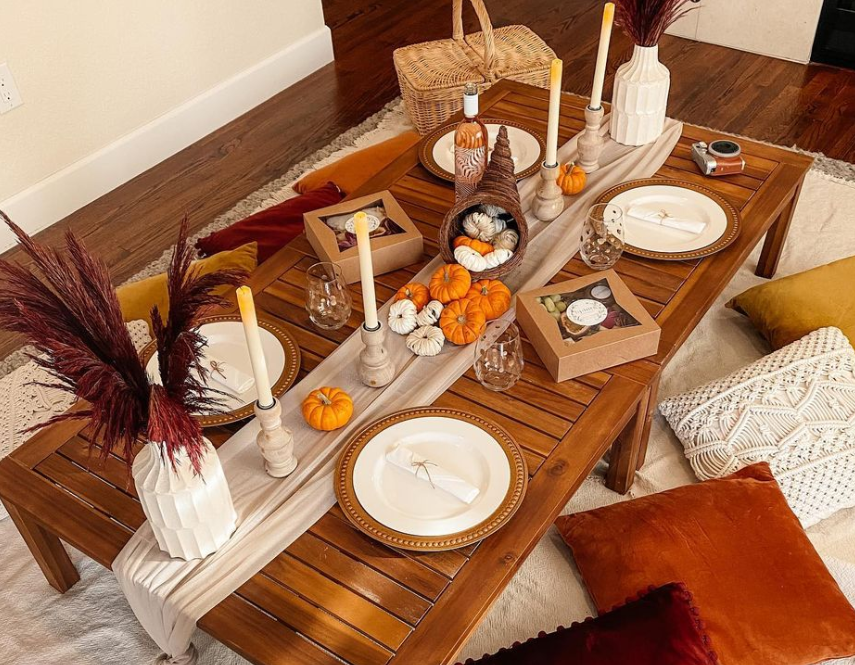 It's fall, y'all!
What better time to take advantage of this gorgeous time of year than with Denver Picnic Co.'s Fall Package. This package is perfect for that Friendsgiving you've been meaning to plan and will help take the stress of planning and prepping away. Aside from the amazing perks we mentioned earlier, the Fall Package is perfect for you and three of your closest friends (with the option to add extra time and guests) looking to make the most of your Friendsgiving potluck.
Your friends and your Instagram can thank us later.
LIFE SHOULD BE A PICNIC
It's that time of year where more and more of us are staying home, so what better time to do something special for yourself and others by bringing one of these wonderful picnic experiences home.
Aside from the ultra-convenient set up and clean up, Denver Picnic Co. ensured the experience was extremely hygienic and sanitary, especially important in these times, as all cutlery and utensils were single-use to give you the safest and finest experience possible.

You just tell them when and where and they'll take it from there.