Oscar Wilde said "Never love anybody who treats you like you're ordinary." Taking the time to date a year, three years, or a decade into a relationship keeps the love light burning during the harder times. Try out these lovely classic summer dates to keep the spark alive!
6 CLASSIC SUMMER DATES YOU CAN ONLY DO IN DENVER
1# GO FOR A ROMANTIC FINAL FRIDAY BIKE RIDE
If you have your own bikes take an evening ride together to the local pub, a favorite spot or new place a little further up the road. If you don't have your own bike there are the options of renting a Denver BCycle. With the swipe of a card you can rent a bike for $9 and ride to the farmers market or enjoy Denver's Final Friday by touring the galleries on Santa Fe while sipping a glass of wine. If you fancy riding a bicycle built for two than call up Tandem Cycle Works and rent one of their two-seaters for a fun afternoon!
#2 SEE THE STARS UP CLOSE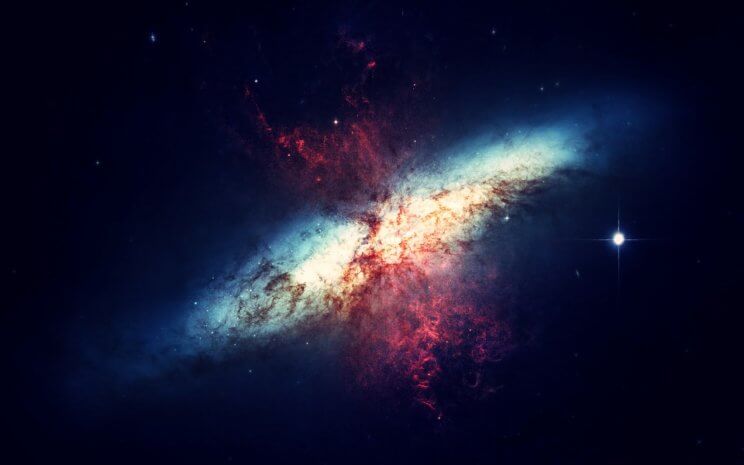 Rediscover the feeling of being tiny in the universe but so lucky that you found that one person who is your perfect fit, by viewing the universe up close at the Chamberlin Observatory.  See the moon, stars, planets and nebula up close by reserving your spot on the Public Nights (but make sure to do it early, they fill up fast!) where you can gaze through the telescope, receive a tour of the observatory and discover the stars in the sky!
3# MOVIE NIGHT AT RED ROCKS
The magic of the movies is one way to spend a bit of quality time with the one you love. Even better, cuddle up and watch movies at the the most beautiful outdoor amphitheater Colorado has to offer. Film on the Rocks shows eight movies across the summer and each movie is preceded by live music and a local comedian.
If you don't want to be out doors, pop a bit of popcorn and go to the Denver Mart Drive In with FM transmission radio for sound and comfort in your own car.  Tickets are 20$ to 30$ per car and you can have a lovely time with an old timey way watching the latest releases. If you would like to bring the outdoor theater to your home, for a romantic evening or a group party/celebration than consider hiring the Outdoor Cinema Network for just you and your sweetie, or make it a day for you and all your coupled friends to have a night out together!
Psst…If you would like to be outdoors and make a picnic of it, check out our blog about Where to Watch Outdoor Movies in Denver.
4#  GO TO AN OLD AMUSEMENT PARK
The Lakeside Amusement Park is a curious Denver landmark. The gate admission is only 4$ per person and the between .50 – 3$ per ride. It looks a bit haunted, but isn't that the fun of it? To walk the in the twilight and dare each other ride the lovely rollercoaster or go head to head on the bumper cars while eating fried foods that you will regret tomorrow -or maybe sooner if you eat before riding the rollercoaster.
5# SPLIT A MILKSHAKE AT LOCAL ICE CREAM SPOTS
With two straws this classic treat is a great way to talk over the upcoming week of activities or spend some time together talking about anything except responsibilities. Find the shake shop closest to you and try some of their fantastic concoctions!
Milkbox Ice Creamery – The sweetest (haha) little ice cream shop in Union Station with classic and Boozy Shakes. Try the Burning Clocktower (Coconut Almond Fudge & Rum) or The 1881 (Butterscotch & Bourbon).
5280 Burger Bar – Dinner and a shake? This Colorado burger spot has classic American entree options and for dessert try the shakes. All of their ice cream is created by their ice cream chef (I didn't know that was a career choice!) and churned in-house with great flavors like Wild Strawberry, Belgian Chocolate, or Sea Salted Chocolate. For the adult twist you can add spirits to any of the shakes to create what they call a Shaktini.
Little Man Ice Cream– is open from 10 am- 1am, so if you and your sweetie need a pick-me-up after dancing past midnight there is an option! This spot is a Denver landmark (who can miss a building shaped like a giant milk can?) and with every scoop of ice cream they donate a scoop of beans, rice and other essentials to communities in need around the world. In other words, eating ice cream helps other people. I will have three scoops please!
Psst… For other spots to find milkshakes Discover the Top Five Ice Cream Shops in Denver! 
6# MEET FOR DRINKS AT A DENVER LANDMARK
When is the last time you and the "delight-of-your-eyes" got dressed up and met for drinks, pretended to be strangers and learned something new about each other? Going out for drinks doesn't need to take much time, so you both could be home before the kids are asleep or the dogs need feeding and a walk. Perhaps meet after work and unwind at history spots like Union Station, The Clocktower Cabaret, Brown Palace Hotel, Buckhorn Exchange, or discover the new spot in Denver's Dairy Block – Poka Lola. If you like margaritas check out our blog about where to find the best margaritas in Denver!
Psst… For other classic date ideas check out our blogs about stargazing in Colorado and dance lessons in Denver and happy romancing!