When I was a child my family would go out late on a summer evening, drive up into the mountains, lay on blankets and look at the stars. We would find constellations and make up our own. Our parents would tell the stories of the constellations – the queen Cassiopia or Orion as he chased the Pleiades sisters. I treasure these memories and still stop and look up at the stars when I am out after dark.
Check out these 7 spots to star gaze in Colorado, as well as a list of star showers to view throughout the year!
7 SPOTS TO STAR GAZE IN COLORADO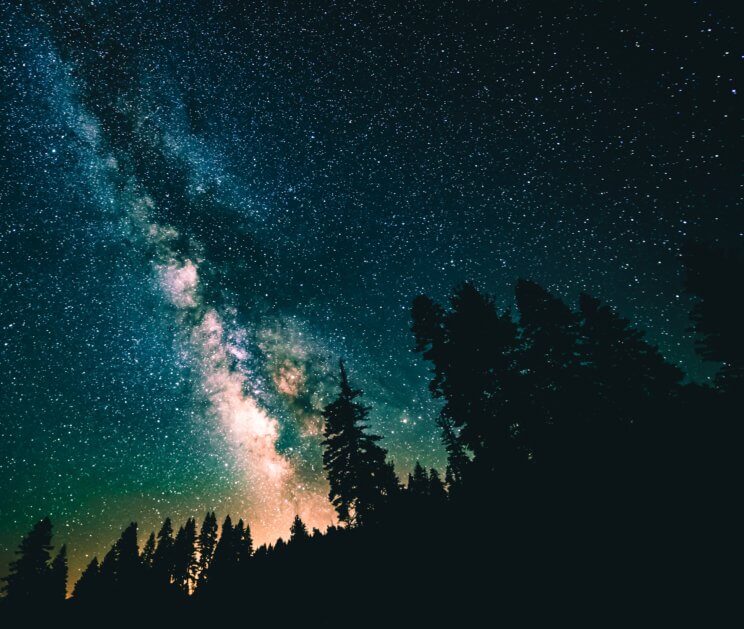 Psst… Tips before you go: Print out a star chart or turn or put a red filter on your phone so your eyes can adjust to the dark. Get a red flashlight for the same reason and so you don't trip over rocks and sleeping creatures. Most of these spots are in the mountains so take warm clothes, hot chocolate and water.
1# WESTCLIFFE AND SILVER CILFF (DARK SKY COMMUNITY)
Near the beautiful Sangre de Cristo mountains are two little towns that sit right next to each other. Westcliffe and Silver Cliff are a one stop-light town and a perfect place to see all the stars in the sky. Star enthusiasts have put in efforts to have Dark Sky friendly lighting on all the streets. On the west end of town, star seekers can find the Bluff and Summit Park that is also the home to Smokey Jack Observatory which has star watching events throughout the year.
2#  BLACK CANYON OF GUNNISON (DARK SKY PARK)
A five hour drive out of Denver will bring star gazers to Gunnison where they can visit the Black Canyon a designated Dark Sky Park.  There are a number of locations to camp and look up throughout the canyon and Evening Astronomy Programs take place every Wednesday and Friday night at the South Rim Campground Amphitheater.
Psst… Programs will begin at 7:30 pm on June 6th.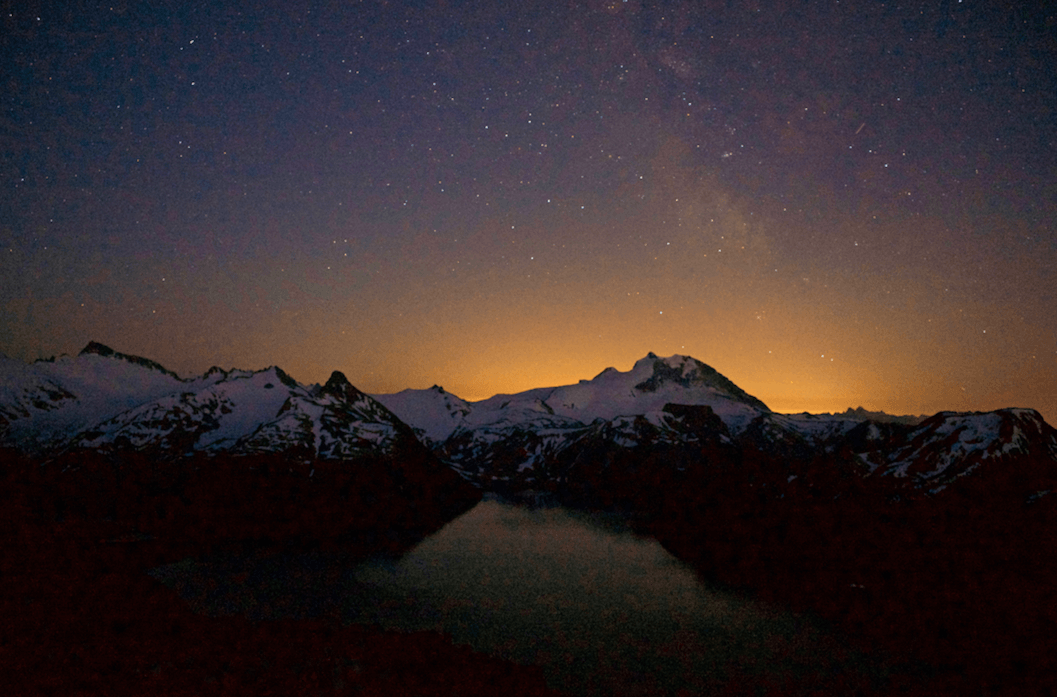 3# GOLDEN GATE CANYON STATE PARK
Just thirty miles out of Denver is Golden Gate Canyon State Park, with 12,000 acres of forest, fishing, and campsites. The park has seasonal camping spots, plus five cabins and two yurts for rent. But if you fancy an evening trip to see the stars, make your way up to near Promontory Ridge or up to Greenfield Meadow, lay out your blanket for a stunning show.
4# ECHO LAKE
Near Mt Evans, an hour out of Denver, is the lovely Echo Lake and is a beautiful place to see the stars. My advice is to make an evening of it and drive up with enough time to grill, have a picnic and have a walk around the lake before finding the right spot to watch the stars appear one by one.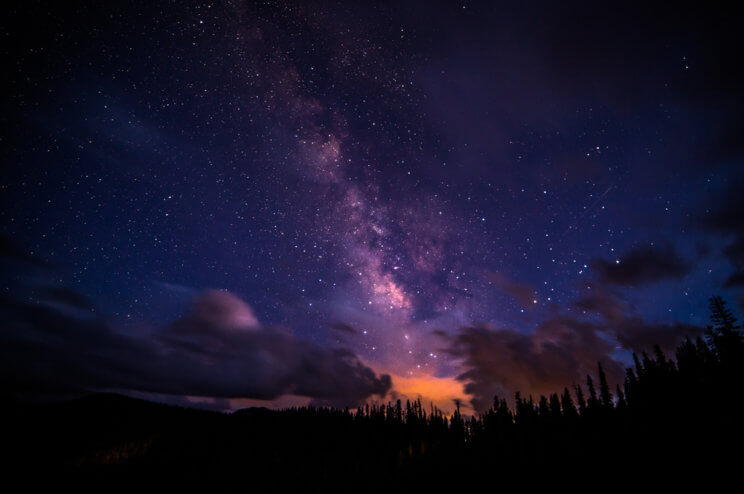 5# GUANELLA PASS SUMMIT
Head out of Denver about an hour before sunset and travel up the winding road to Guanella Pass Summit. There are two parking lots that provide convenient parking and have bathrooms so you don't have to wander into the bush to follow the call of nature with the kids.
6# UFO WATCHTOWER
If you know the truth is out there, or are looking to view the cosmic wonders than consider taking a trip to the UFO Watchtower. This is watchtower allows for camping, and a night out under the stars could have you adding your name among the many who have had unexplained encounters in that area.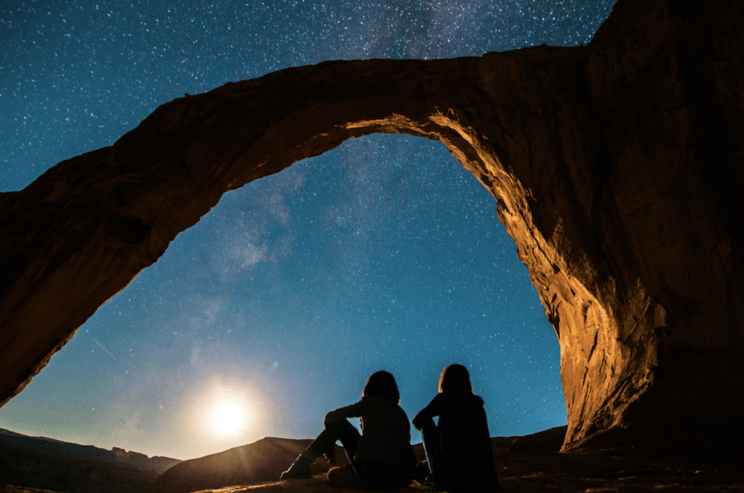 7# PAWNEE NATIONAL GRASSLAND
If you go deep enough into Pawnee National Grassland the city lights fade away and the sky seems to go on forever. This is a wonderful birding location, but if you bring a blanket you can see the stars stretching across the sky after the birds have gone to bed. It is especially beautiful in the early spring when everything is still green grasses and blossoming flowers.
STAR SHOWERS TO VIEW THROUGHOUT THE YEAR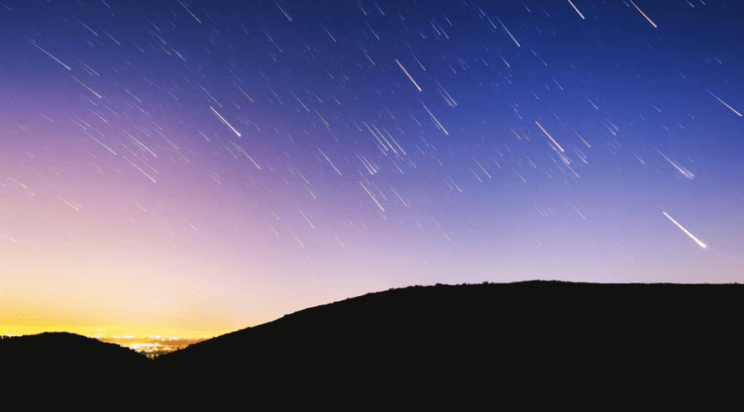 If you have wishes that need to be be told to a shooting star or would like to simply experience an incredible cosmic event, than mark your calendar for these meteor showers through year….
SPRING
Spring has a few scattered metro showers in spring for those who are willing to brave the still cold nights with the Lyrids (Mid April) and Eta Aquerids (Early May).
SUMMER
Once the earth warms up it will be quite cozy to lay out on a blanked and see the Delta Qeariids and Alpha Capricornids (Late July) and Perseid (Mid August).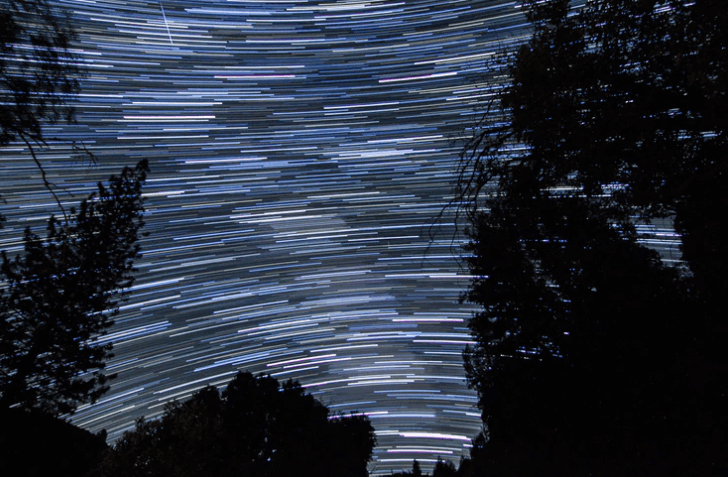 FALL
Just as the apples get ripe and chill comes on is a perfect time to view the Orionids (Mid October), Taurids (Early to Mid November) and Leonids (Mid-November).
WINTER
Catch the last star shower of the year and see the Geminids (Late December).