I've always been obsessed with the idea of time traveling. I attribute my obsession to the films "Back to the Future" I, II,( and yes even III).
Ever since, I would imagine how I would sit in my DeLorean, enter a date, push the "pedal to the metal" to reach 88 miles per hour, and arrive in a different time than my own.
Luckily, the city of Denver has many ways you can feel as though you are time traveling. Listed are ways to time travel in Denver to the Jurassic age and 19th century without even needing plutonium to power your trip!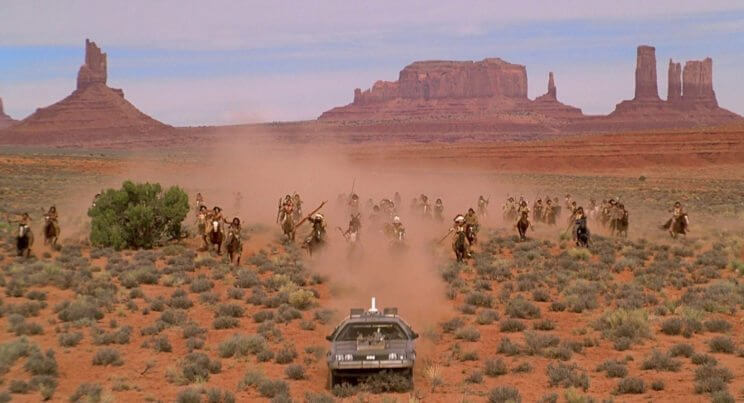 WAYS TO TIME TRAVEL IN DENVER TO THE JURASSIC AGE
Jump in your DeLorean and let's begin our time traveling in Denver to the Jurassic age. Over 230 million years ago, the place where we now stand, was once home to pre-historic dinosaurs and mammals.
Dinosaur Ridge
Dinosaur Ridge is a National Natural Landmark, and features dinosaur fossils and footprints.
Back in 1877, Arthur Lakes, a professor at the Colorado School of Mines, discovered fossils of some of the best known dinosaurs in this area. This led to more excavations ever since, and many more fossil findings.
In 1937, Alameda Parkway was constructed to provide access to nearby Red Rocks Park. This construction led to another discovery, hundreds of dinosaur footprints.
Dinosaur Ridge offers guests the opportunity to view these Jurassic age findings at their museum, as well as hike along the Dinosaur Ridge Trail and Triceratops Trail nearby.
Dinosaur Ridge is located at 16831 W Alameda Pkwy, Morrison, CO 80465.
Morrison Natural History Museum
Morrison Natural History Museum features early dinosaur discoveries including fossils of the Stegosaurus and Apatosaurus, the first fossils ever found.
The museum also offers expert guides and hands-on exhibits of many other historic and modern fossil finds.
Guests can also visit the fossil preparation laboratory, an area where they actively research and study fossils. This research also recently included the finding of baby Stegosaurus fossils, baby sauropod tracks, and the missing muzzle of Apatosaurus ajax.
Morrison Natural History Museum is located at 501 CO-8, Morrison, CO 80465.
Denver Museum of Nature & Science
Denver Museum of Nature & Science features the permanent Pre-Historic Journey exhibit. This exhibition features pre-historic fossils of dinosaurs, plants, and mammals.
When visiting the Pre-Historic Journey exhibit, guests can pick up fossils and examine them, observe scientists, wander through prehistoric habitats and examine ancient plants.
At the end of the exhibit the Earth Sciences Lab, the Schlessman Family Laboratory of Earth Sciences, is situated. There is where fossils are prepared prior to being displayed.
Denver Museum of Nature & Science is located at 2001 Colorado Blvd, Denver, CO 80205.
WAYS TO TIME TRAVEL IN DENVER TO THE 19TH CENTURY
After you've returned from the Jurassic age, move your DeLorean's date to the 19th century. The 19th century in Denver included the first settlers, the Old West, the Gold Rush era, the Colorado War, the Victorian era, the construction of our State Capitol, and the construction of two of Denver's historic hotels.
History Colorado Center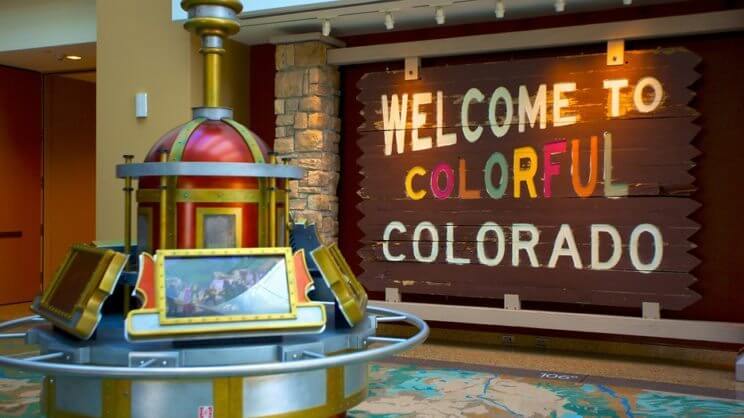 History Colorado Center features its own time machine. Once you enter the museum you will be greeted with the Great Map & Time Machine.
The Great Map, created by artist Steven Weitzman, is 40 by 60 foot map of Colorado embedded in the terrazzo floor. The map is made of 234 FŌTERA® tiles (a revolutionary type of concrete tiles he designed himself) and features an interactive "steam punk" time machine.
The Time Machine highlights more than two dozen historic and contemporary stories on screens that turn on as you move it around. Stories that come to life include many of Colorado's history and events that took place in the 19th century.
Another way you can be transported to the 19th century is by visiting the museum's temporary exhibition, By Their Hats, Horses, and Homes, We Shall Know Them. This exhibit is on display through January 2017 and features images from the vast collections of Colorado's historic photographs.
History Colorado Center is located at 1200 Broadway, Denver, CO 80203.
Four Mile Historic Park
Four Mile Historic Park was initially a house that was constructed in 1859 by the Brantner brothers, Samuel and Jonas, during America's westward expansion. The house, now Denver's oldest standing structure, sits on a 12 acre park which interprets the first settlers life.
Feel what it was like to be a pioneer by visiting the park and its surrounding buildings that include an old school-house, a farm, teepees, barns, a blacksmith shop, a root cellar, a miner's and trapper's cabin, a windmill and live animals.
Four Mile Historic Park is located at 715 S Forest St, Denver, CO 80246.
Buffalo Bill Museum & Grave
Buffalo Bill Museum & Grave preserves the memory of William F. "Buffalo Bill" Cody. Born in 1846, William F. Cody was a prominent figure of the Old West. His skill as a buffalo hunter gained him the nickname "Buffalo Bill."
It includes exhibits about "Buffalo Bill"'s life and the Wild West shows, Indian artifacts and firearms. Guests can witness his Sitting Bull's bow and arrows, show outfits, Frederick Remington's "Portrait of a Ranch Hand," and many other objects from the Old West.
The center of the museum is "Buffalo Bill"'s grave, which is located in Lookout Mountain Park, and overlooks the Great Plains and the Rocky Mountain Front Range.
The Buffalo Bill Museum & Grave is located at 987 1/2 Lookout Mountain Road, Golden, CO 80401.
Molly Brown House Museum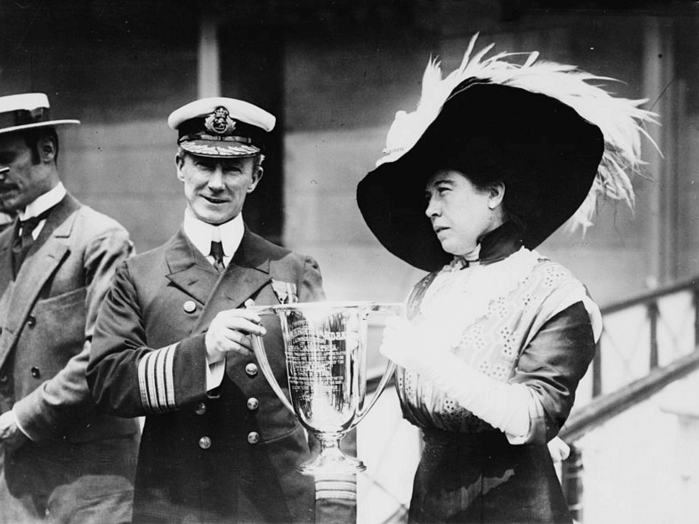 Molly Brown House Museum stands as an enduring symbol of the Victorian era and the city of Denver.
In the 1880s the lucky few who made millions in the mountains, the railroads, or trade moved to the prestigious Capitol Hill neighborhood. Margaret and J.J.'s house at 1340 Pennsylvania Avenue was built in 1889.
Margaret "Molly" Brown was an American socialite, philanthropist, and activist who became famous because she survived the 1912 sinking of the RMS Titanic, after exhorting the crew of Lifeboat No. 6 to return to the capsize site to look for survivors. She became known after her death as "The Unsinkable Molly Brown", although during her lifetime, her friends called her "Maggie".
The museum offers tours of Molly Brown's former home and presents exhibits interpreting her life and that of Victorian Denver as well as architectural preservation.
Molly Brown House Museum is located at 1340 Pennsylvania St, Denver 80203.
Colorado State Capitol Building
Colorado State Capitol Building was constructed in the 1890s and is listed in the National Register of Historic Places. The building is home of the Colorado General Assembly and the offices of the Governor of Colorado and Lieutenant Governor of Colorado.
The Colorado State Capitol features a 24-karat gold leaf dome plated to commemorate the Colorado's Gold Rush. Adults and children alike can enjoy a tour of the capitol building and walk up its famous "Mile High Steps". The Mile High Steps features three Mile High Markers: the famous "One Mile Above Sea Level" is located on 15th step, and two special brass benchmarks are located on the 13th and 18th steps.
Guests can visit the Dome, and Mr. Brown's Attic, an exhibit area that is devoted to Colorado's early history, Capitol construction and architecture, and the legislative process, and has a children's interactive space featuring a voting machine and a Colorado state symbol display.
Colorado State Capitol Building is located at 200 E Colfax Ave, Denver, CO 80203.
The Oxford Hotel and The Brown Palace Hotel & Spa
The Oxford Hotel, built in 1891, and The Brown Palace Hotel & Spa, built in 1892, are two of Denver's most historic hotels and both are listed in the National Register of Historic Places.
The Oxford Hotel, designed by architect Frank Edbrooke, features a rich collection of art, as well as fine dining at McCormick's Fish House & Bar, and the critically acclaimed Cruise Room Martini Bar, that was once open as an illegal speakeasy!
Guests can visit the hotel multiple times and experience a unique stay every time, since no two rooms of the hotel are alike. The interior was modeled after a lounge on the ocean liner RMS Queen Mary.
The Oxford Hotel is located at 1600 17th St, Denver, CO 80202.
The Brown Palace Hotel & Spa, was also designed by Frank Edbrooke, and was named after its original owner, Henry C. Brown. The hotel features a Victorian era design, 241 guest rooms, six dining options, and a spa.
A great way to time travel is by enjoying The Brown's Afternoon Tea, a long-standing tradition complete with tea pastries, scones and tea sandwiches. Their Devonshire cream is shipped directly from England and live music is provided by a pianist and harpist.
The Brown Palace Hotel & Spa is located at 321 17th St, Denver, CO 80202.
You must be tired after so much time traveling, so take a rest for now. Psst…  Future parts of the time travel series will feature ways to time travel in Denver through the decades of the 20th century. In the meantime… tell Biff to put another coat of wax on the Jeep!