Last week, we introduced our first article from our new 'Time Travel Series' category. The first article introduced you with ways you can time travel to the Jurassic age and to the 19th century. (Without needing an actual DeLorean.)
Today we are inputting into our DeLorean's clock the 1950s decade and visiting five authentic 50s diners in and around Denver, that are still around today!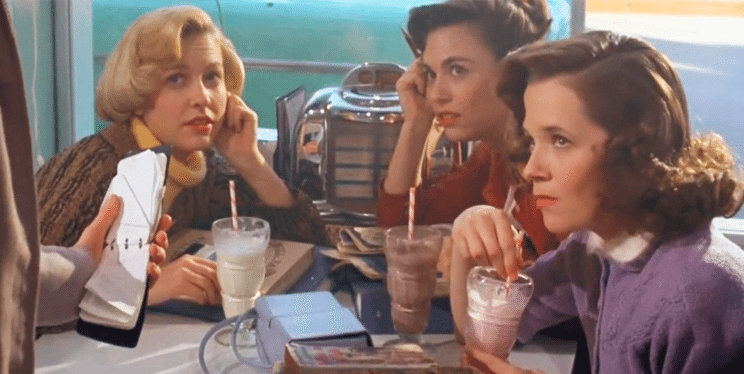 Five Authentic 50s Diners in Denver
Listed in alphabetical order
20th Street Cafe
THEN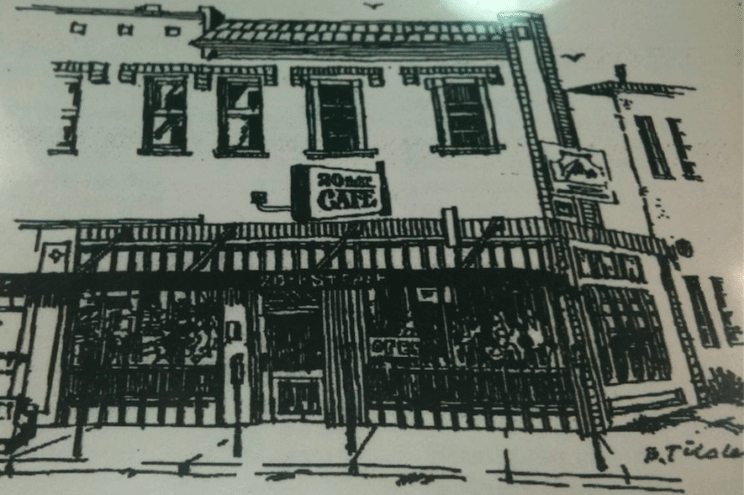 NOW
Location: 1123 20th St, Denver, CO 80205
Hours: Tuesday – Friday 6:30am – 2:30pm, Saturday & Sunday 7am – 1:30pm
20th Street Cafe is a family owned diner that first opened in 1946 and was around when Sakura Square (located on 19th and Larimer St) was once the center of Asian-American culture in the city of Denver.
So perhaps this piece of information won't make you surprised to know, that amongst its menu items of breakfast choices and cheeseburgers, you can also find dishes such as noodle bowls, and fried rice.
The heart of this local diner is that it appealed to Denver's working class, both in terms of its inexpensive fares and its modest décor.
Psst… With Labor Day Weekend around the corner, there is no better place to honor the American workers of our country's past and present, than a visit to this diner.
Davies' Chuck Wagon Diner
THEN
NOW
Location: 9495 W Colfax Ave, Lakewood, CO 80215
Hours: Monday – Friday 5am – 3pm, Saturday & Sunday 6am – 3pm
Davies' Chuck Wagon Diner was built in 1957 and has been placed in the National Register of Historic Places. When you visit this diner you truly are walking through time.  The diner itself was shipped by rail to Colorado from New Jersey back in 57′, weighing in at 46 tons.
Davie's Chuck Wagon Diner features 50s diner tables with table top jukeboxes that play music from Country to Rock n' Roll. The menu offers 50s diner favorites such as burgers, Chuckwagon steaks, sundaes and root beer floats.
Pete's Kitchen
THEN
NOW
Location: 1962 E Colfax Ave, Denver, CO 80206
Hours: 24/7
Pete's Kitchen has been a Denver diner tradition for over 70 years. Pete's Kitchen was first established as 'The Kitchen' in 1946.
Pete Contos, arrived in the US from Greece in 1955, and on the first day he arrived in Denver he noticed a bartender mixing drinks and socializing with guests. He decided then and there he would build a restaurant business. He began working in the business in jobs such as a dishwasher, busboy and bar-back to bartender.
He first opened Pete's Satire Lounge and quickly expanded to five more restaurants, including Pete's Kitchen on Colfax Ave, which was converted from The Kitchen in the early 60s, and has since garnered Pete multiple awards throughout the years.
Pete's Kitchen is the ultimate diner to visit in Denver during the late hours. This 24 hour diner features classic diner décor that includes booths and counter stools, with nostalgic old photos adoring its walls.
Menu items include traditional Greek food along with breakfast favorites such as omelettes, and burritos.
Rosie's Diner
THEN
NOW
Location: 14061 E Iliff Ave, Aurora, CO 80014
Hours: Daily 6am – 9pm
If you recognize Rosie's Diner from somewhere other than it's current Aurora, Colorado location, then perhaps its from an old television screen or from a visit to the east coast. Rosie's Diner, was originally a Paramount Diner called "The Silver Dollar Diner", which was located in Little Ferry, New Jersey.
Nancy Walker, played Rosie, a New Jersey diner waitress, in a long-running series of commercials for "Bounty". The commercials were filmed in the same Paramount diner that is now known as Rosie's Diner.
Rosie's Diner offers guests the charm of the 50s with diner booths, and jukebox at each booth that plays two tunes for the price of a quarter. The menu includes all-day breakfast and old fashioned handmade milkshakes and malts.
Psst… Visit Rosie's Diner on Wednesdays from May through October and experience an extra special 50s night that includes 40 classic cars, food and fun for the whole family.
Sam's No. 3
THEN
NOW
Locations: Denver: 1500 Curtis Street, Denver, CO 80202; Glendale: 435 S Cherry St, Glendale, CO 80246 & Aurora: 2580 S Havana St, Aurora, CO 80014
Hours: Denver: Mon – Wed 5:30am – 10pm, Thu 5:30am –11pm, Fri 5:30am – 12am, Sat 7am – 12am, Sun 7am – 10pm; Glendale: Mon & Tue 6:30am – 9pm, Wed & Thu 6:30am – 10pm, Fri 6:30am – 11pm, Sat 7am – 10pm, Sun 7am – 9pm; Aurora: Mon-Thur 6am – 9pm, Fri 6am – 10pm, Sat & Sun 7am – 9pm.
Sam's No. 3 is one of the oldest diners in our city. Sam's No. 3 was first established in 1927, at 1527 Curtis St. in Downtown Denver, by Sam Armatas. It was the third out of five Coney Island restaurants opened by Sam, and its most successful one.
In the late 1990s, Sam's son and grandsons, decided to re-establish Sam's No. 3, a few steps away from it's original location, and have since then opened two more locations in the cities of Glendale and Aurora.
The Sam's No. 3 diners feature 50s old fashioned décor, with vinyl counter tops and brown vinyl booths, black counter stools, with retro-style signs, pictures, and light fixtures. Their menu includes all-day breakfast items, and American, Greek, and Mexican food.
Guests can authentically 'time travel to the 50s' with their drink items that include soda pops, malts, and shakes.