The week so nice, they had to do it twice!

We're of course talking about Denver Restaurant Week. This year marks the inaugural fall-edition of one of the best weeks of the year, running November 13-22. With your choice of 100s of participating restaurants to choose from and each offering multi-course dinners at three price points we wanted to share our top 15 Restaurants to Visit for Denver Fall Restaurant Week.
While this year may look a little different than past years that doesn't mean you can't enjoy some delicious food and show your support for some of your favorite restaurants in Denver. Whether you're looking for dine-in or to-go options, there's sure to be something for everyone.
THE 411
While we know many of you may already know the drill, a quick refresher never hurts.
With so many restaurants to choose from each as distinct as the next, we broke it down for you based on each of the 3 price ranges; which range from $25, $35 or $45 per person. To help you plan out your week be sure to check out a list of dining neighborhoods to visit and these dining tips to help you get the most out of your week.

Now for the moment you've all been waiting for… food and more food! We know this is not a comprehensive list (you can find that here) we came up with 15 of our favorites that we know you're sure to love.
$25 PER PERSON
1. ACE EAT SERVE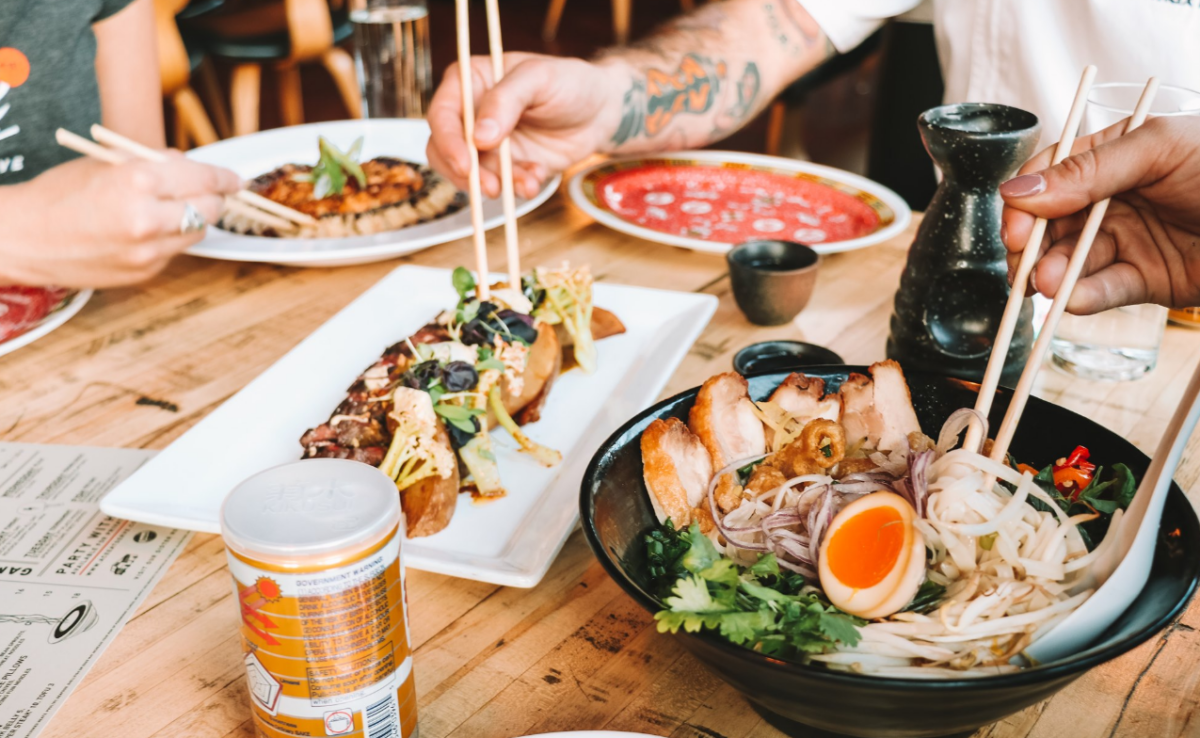 While our first pick needs no introduction, Denver Restaurant Week wouldn't be complete without Ace Eat Serve. This modern take on Asian cuisine is sure to be one of your favorites, if it isn't already. Their menu features your choice of some of their greatest hits like Sichuan Shrimp Wontons and Crispy Maitake Congee or try their new Khao Soi Ramen.
Psst… burn off those famous shrimp wontons with a round of ping pong.
2. BANG UP TO THE ELEPHANT!
For those looking for vegan options, this next one's for you. Bang Up to the Elephant! is serving up their famous beach-shack food and drinks for us land-locked Denver islanders.
3. BLUE MOON BREWING COMPANY – RINO
Next up we have one of our all-time favorites, Blue Moon Brewing Company – RiNo. Their menu features your choice of delicious appetizers like New England Clam Chowder and Smoked Jalapeno-Cheddar Kalbasi and entrées including Garden Lasagna and Blackened Baramundi. But wait there's more, each $25 menu includes a 16oz. beer or nonalcoholic beverage of your choice. Don't forget to save room for dessert.
Psst… did we mention they also made our list of the most Instagrammable bars and restaurants in Denver?
4. DENVER MILK MARKET
Tacos and fried chicken (tenders) as a starter, where do we sign up???
Perfect for those looking to try a little bit of everything, Denver Milk Market is the place for you. Whether you're looking for Fish or Pork Carnitas Tacos with a side of burger or fried chicken with Wild Mushroom Fusilli, run don't walk to Denver Milk Market.
5. STEUBEN'S UPTOWN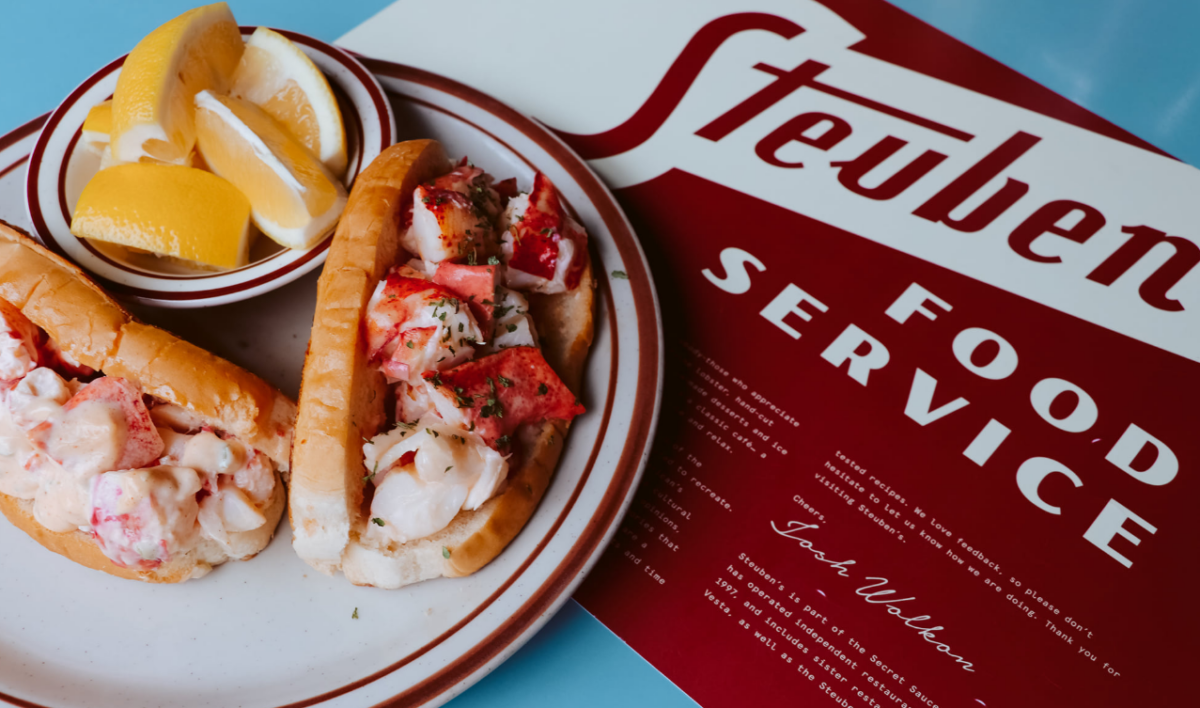 Do we have any Lobster Roll fans in the house? Steuben's Uptown is the place for you.
Their menu features your choice of either Maine or Connecticut-style Lobster Rolls for your main dish, which you can wash down with some delicious Butterscotch Pudding.
$35 PER PERSON
1. BIGSBY'S FOLLY WINERY
Up next we have another one of our favorites, Bigsby's Folly Winery.
Located in RiNo and perfect for wine and food lovers alike, this is one you won't want to miss. Their menu offers a bevy of options to choose from for your appetizer and main course, like Braised Short Rib and Saffron Roasted Shrimp to name a few.
Psst… don't forget about the optional wine pairings.
2. CARMINE'S ON PENN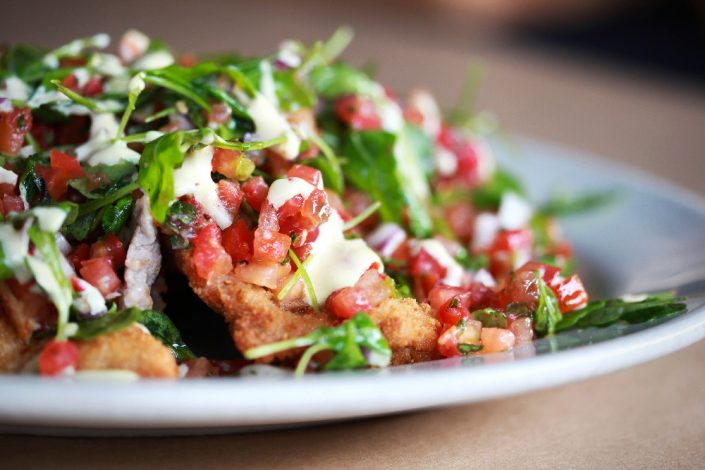 You'll want to wear your "eating pants" for our next pick, Carmine's on Penn. If you're looking for some of the best Italian food in Denver, look no further than Carmine's. Their menu makes it hard to choose between 12 of their amazing generously-sized entrées, and by generous they mean GENEROUS. While it may be a tough decision, you really can't go wrong with anything at Carmine's.
3. D BAR DENVER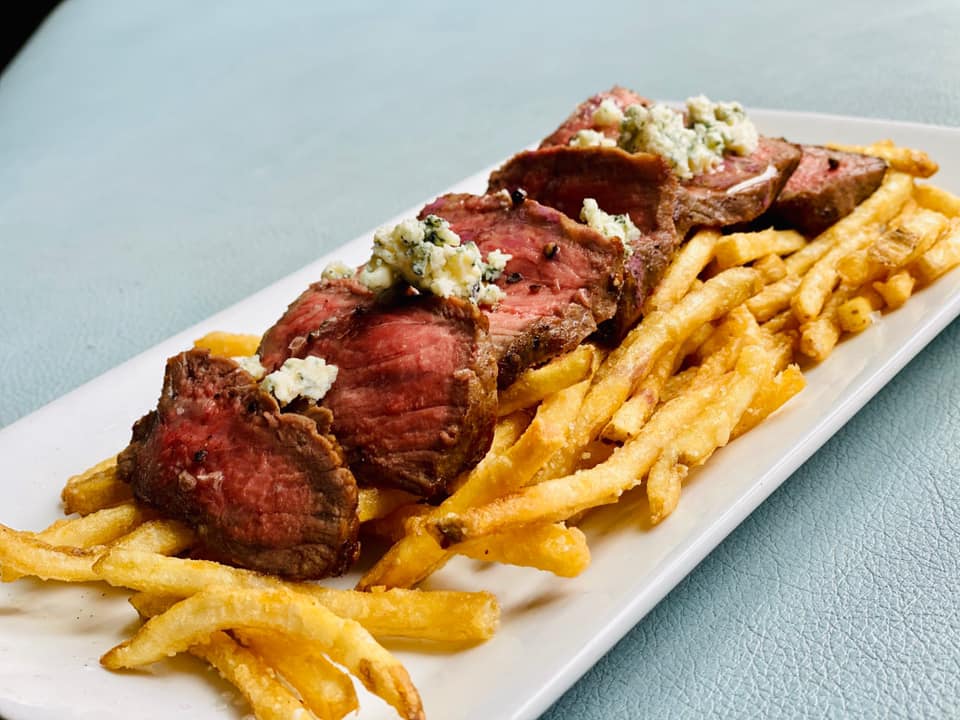 Denver Restaurant Week wouldn't be complete without a visit to a true Denver staple, D Bar Denver. With so many of their signature dishes included on their $35 menu, we may need to come back for seconds.
4. LINGER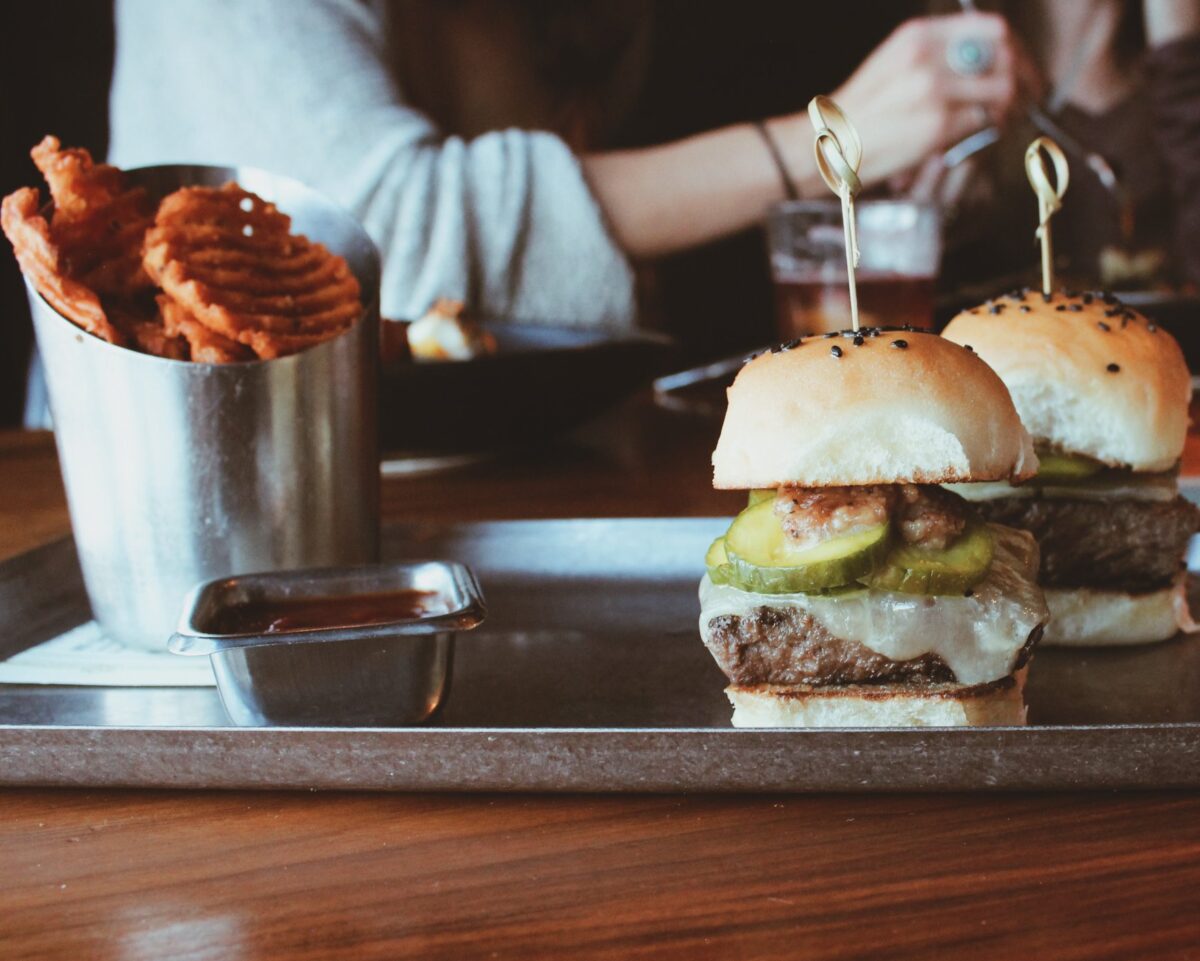 Up next is another one of our favorites, Linger. Located in LoHi with views as good as their food, this is one you won't want to miss. We have two words for you… Wagyu Sliders.
5. LOCAL JONES
You had us at home-made pasta. Rounding out our $35 menu list is Local Jones.
Located in the Halcyon in Cherry Creek, with feel-good favorites like House-made Pasta, Colorado Green Chili + Cheese Enchilada, and Sticky Toffee Cake it's easy to see what makes Local Jones an absolute must this Denver Restaurant Week.
$45 PER PERSON
1. DUO RESTAURANT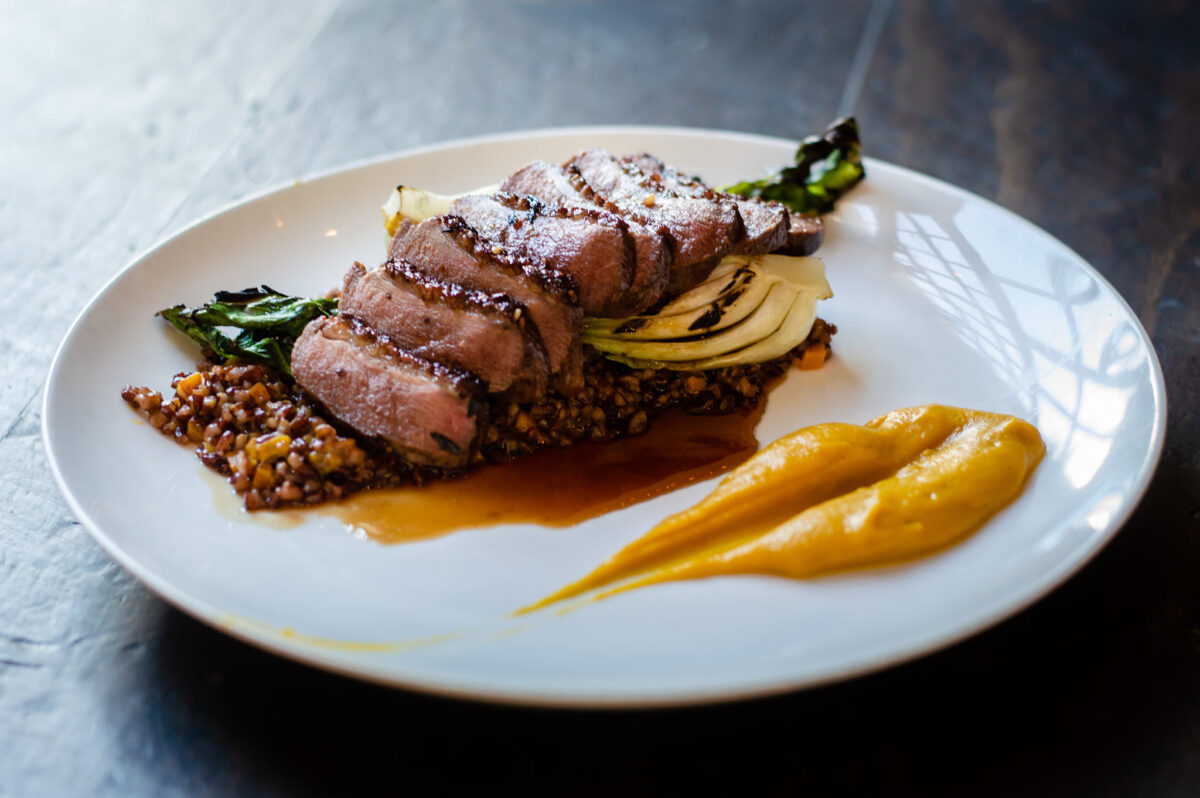 Kicking off our list is duo Restaurant. With locally sourced and top tier ingredients it's easy to see what makes duo so special. For those looking to "treat yo' self" duo is serving up a menu of epic proportions this week with Lamb Bolognese, Duck Breast, Pork Osso Buco, and White Chocolate Goat Cheese Panna Cotta, to name a few.
2. EDDIE MERLOT'S
Steakhouse lovers, this next one is for you. We're of course talking about Eddie Merlot's which is known for providing an Exceptional Experience while you dine. Their menu features your choice of either a 7 oz. Filet, Pan Seared Pork Chop, Lemon Beurre Blanc Salmon, Chimichurri NY Strip, or Filet & Salmon Duo for your mains that are sure to be one of the many highlights of your week.
3. OSTERIA MARCO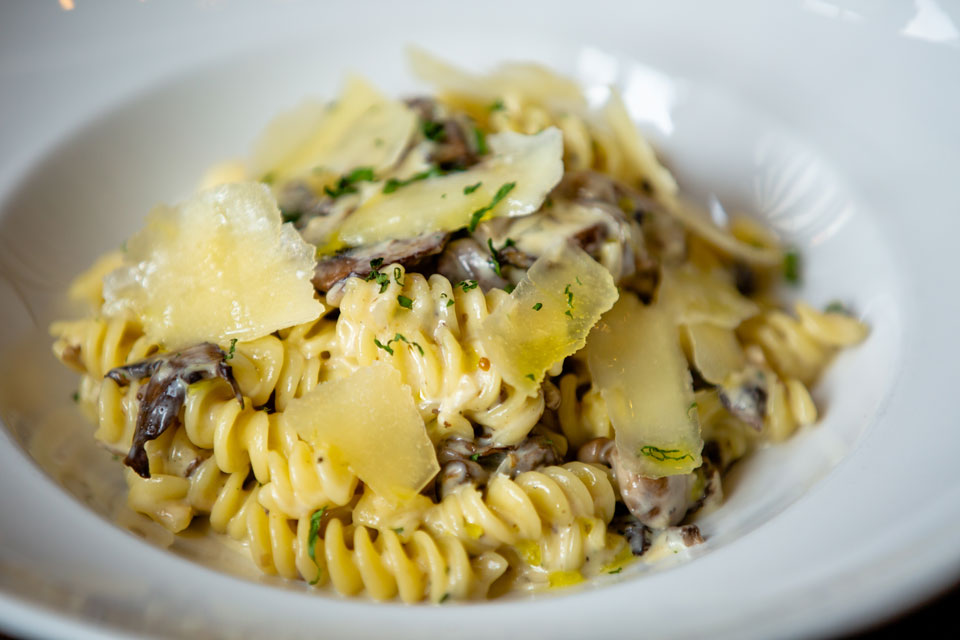 While it's true, we may have a bit of an unhealthy obsession with Osteria Marco but we know that if you've had their food… chances are you do too. With amazing antipasta, insalate and pasta options on the menu this week we're having a hard time choosing just one.
Psst… we highly recommend the Bucatini Carbonara.
4. ROOT DOWN
Solving the "Omnivore's Dilemma" one meal at a time, Root Down is here to accommodate any/all dietary needs. Creating a style all their own and serving up some of the most unique flavors in Denver, no list would be complete without them.
5. TORO LATIN KITCHEN & LOUNGE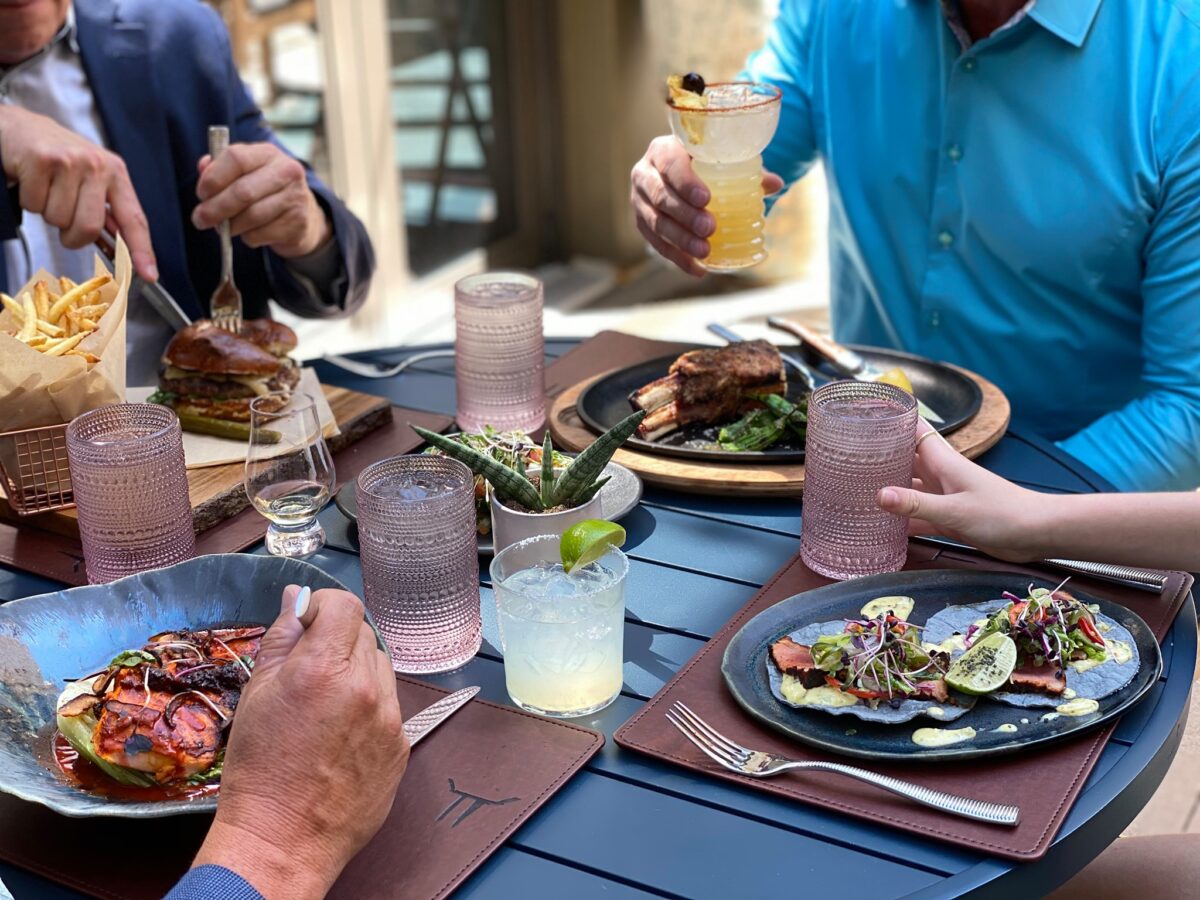 Last but certainly not least is Toro Latin Kitchen & Lounge. Located in Cherry Creek their amazing Pan-Latin inspired food and drink menu has made them one of the best new restaurants in Denver. If you haven't already you absolutely NEED to visit Toro and try their amazing Ceviche Negro, Roasted Pork Belly, and Passion Fruit Sorbet.
Psst… this isn't the first time they've made one of our lists, clearly we're a little obsessed.
HAPPY DINING
Calories don't count during Denver Restaurant Week, right?
All jokes aside, whether you're dining in or picking up we encourage you to show your support (in the way that feels most comfortable) for these amazing restaurants in Denver that need us now more than ever. Happy dining!
As always, we love seeing and hearing from you, be sure to follow us on Instagram @TheDenverEar and tag #TheDenverEar for a chance to be featured.