Did you know it's Hispanic Heritage Month?
Yes, it's that time of year (September 15th to October 15th to be exact) and we're here to help you find ways to celebrate Hispanic Heritage Month in Denver. We came up with a list of some of our favorite places to help you immerse yourself in Hispanic culture and customs, all month long.

What better way to do just that than to eat, drink and experience some of the amazing businesses here in our own backyard.
EAT
1. ZOCALITO LATIN BISTRO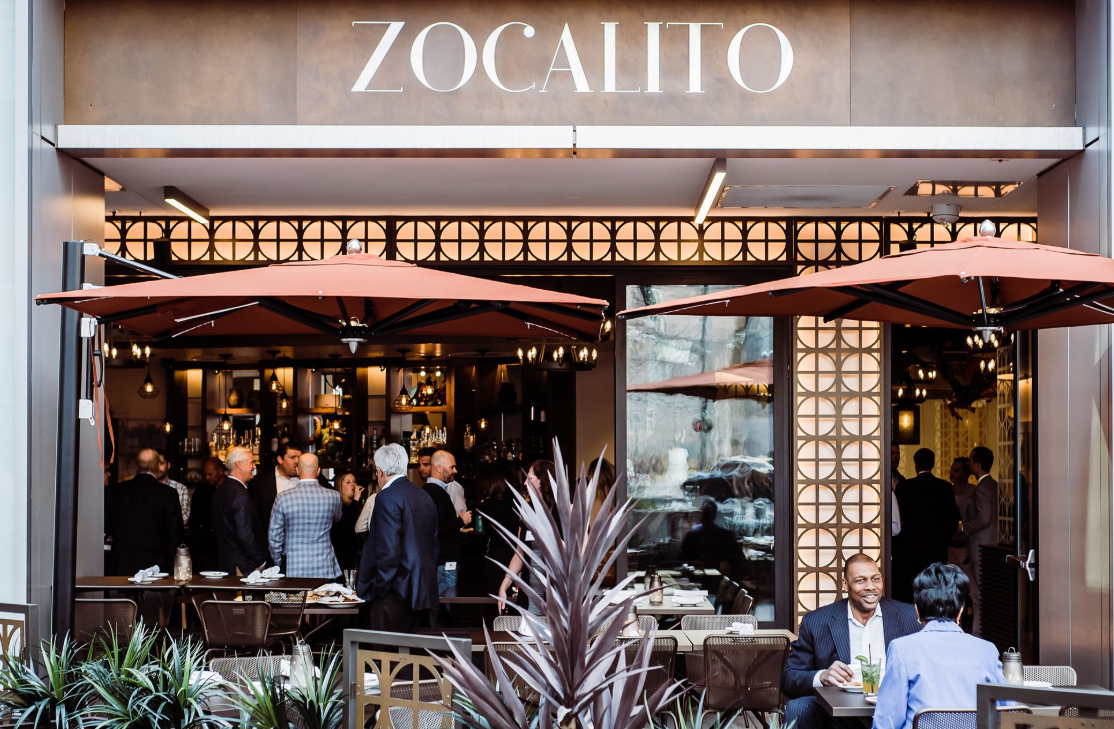 Up first is one of our favorites, Zocalito Latin Bistro. This bistro located in downtown Denver is sure to leave you coming back for more. With flavors inspired by Chef Beary's travels around southern Mexico, you'll be tempted to order at least one of everything on the menu.
Psst… be sure to order the wings.
2. SUPER MEGA BIEN
While we're sure you've probably already heard of our next pick, Super Mega Bien is definitely one that needs to be on your list. From the makers of Work & Class this Latin American restaurant is perfect for those looking for a unique dining experience. Whether you're looking for small plates or family style dishes, they've got you covered.
Psst… be sure to save room for dessert.
3. CULTURA CRAFT CHOCOLATE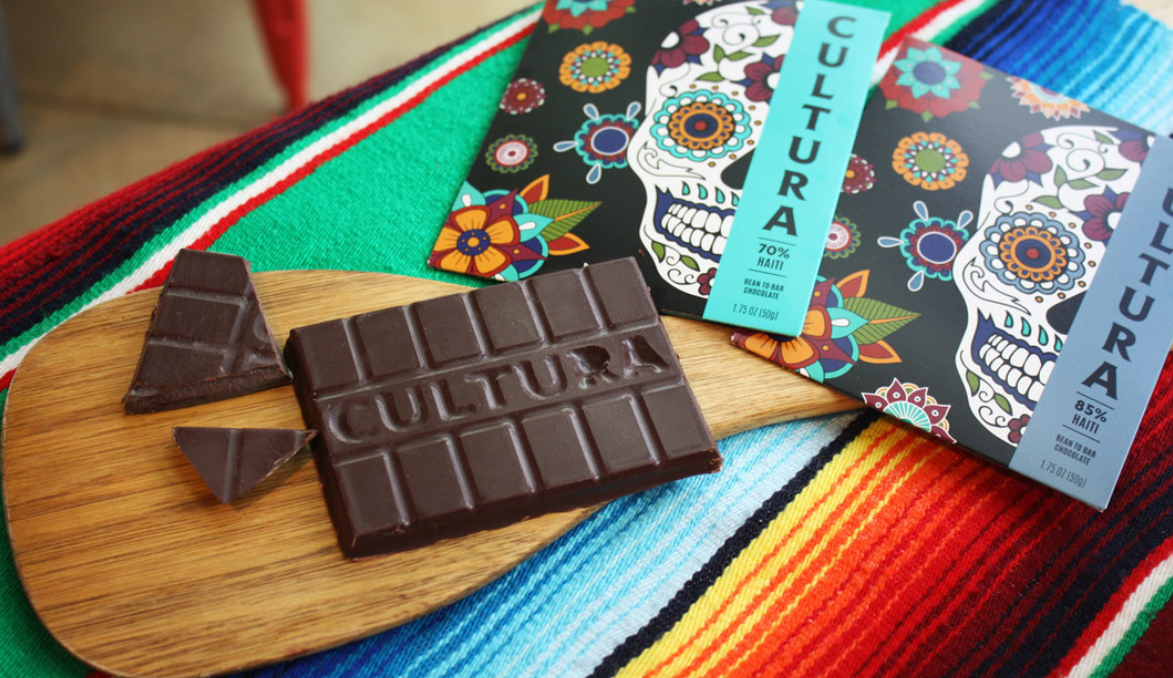 You had us at chocolate.
Cultura Craft Chocolate is a Latina owned Denver-based chocolate company that specializes in small batch chocolate products, from bean to bar. Be sure to check them out either in person or visit their online store for all your chocolate needs.
DRINK
1. TORO LATIN KITCHEN & LOUNGE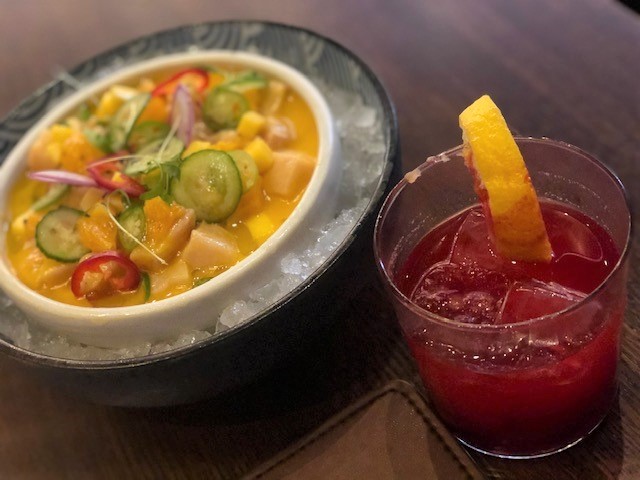 If you haven't already visited Toro Latin Kitchen & Lounge, what are you waiting for?
Located in Cherry Creek it's easy to see what makes Toro so special. Aside from being visually stunning and boasting an amazing food menu, they also serve some of the most impressive and unique drinks in Denver. Their drink menu features Central and South American inspired cocktails, wines, beers and even the option of your very own Tequila Locker if that's more your speed. We had the pleasure of enjoying a tasting experience curated by Executive Chef Oscar Padilla and we can't wait to go back for more.
Psst… we HIGHLY suggest you order the Mercado Margarita and Piña Mezcalita. Yes, you can thank us later.
2. CABRONA COFFEE
There's always time for coffee, especially when it comes to Cabrona Coffee.
This coffee house offers premier Mexican-inspired signature coffee and tea drinks that are sure to help you start your day on a high note. While construction is still underway on their shop you can catch them at their pop up location at Cultura Craft Chocolate, 6 days a week.
3. CUBA CUBA
Are you looking for the best mojito in Denver, well look no further than Cuba Cuba.
With the largest selection of exotic rums in Denver it's easy to see how it made the list. Aside from their amazing drinks they also have some of the best authentic Cuban food with various locations in/around Denver.
Psst… did we mention they do mojito pitchers?
EXPERIENCE
1. MUSEO DE LAS AMERICAS
Art lovers this next one is for you.
Museo de las Americas is Denver's premier Latin American art museum that you won't want to miss. Be sure to check out their website for upcoming exhibits and events that showcase the diverse arts and cultures of the Americas.
2. PALANGO! FITNESS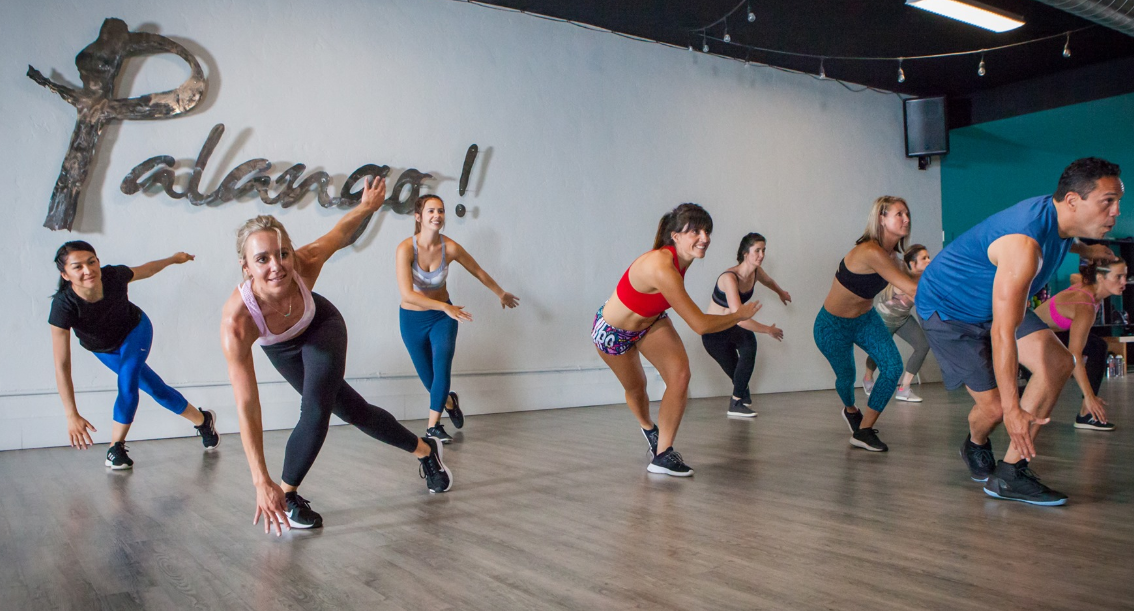 Palango! Fitness promises not only will you get an amazing full-body workout but also have a blast doing it all while listening to upbeat Latin music. With programs ranging from cardio toning, boxing and bootcamp there's sure to be something for everyone at Palango. We're getting tired just thinking about it.
3. RISE WESTWOOD COLLECTIVE
Last but certainly not least is RISE Westwood Collective.
RISE is a collective of small businesses that partnered together to combine resources that ultimately help support Hispanic-owned small businesses in the community. Be sure to check out their online store and stay up to date on their weekly events, fundraisers and collaborations.
THE CELEBRATION DOESN'T HAVE TO END THERE…
Here at The Denver Ear we understand the importance of utilizing our platform to support and more importantly celebrate these amazing businesses, as they exemplify some of the many aspects of this deep and rich culture that this writer is proud to be a part of.

We'd like to say a special thank you to all the business we featured as they are part of what makes Denver so great. We encourage you to check out some of the businesses we highlighted and also celebrate in the way that best speaks to you.
We'll see you out there!