One of the latest clever entertainments to sweep into Denver is escape rooms! These clever rooms are great for a date night, friend nights, traumatic family bonding, parties and team building exercises.
Most of these rooms give participants sixty minutes to find clues, solve puzzles, and unlock a layer of secrets. Some of these locations are created by talented locals and a few of them are franchises, but all of them are meant to be fun and challenging!
CAN YOU ESCAPE THESE ROOMS IN DENVER?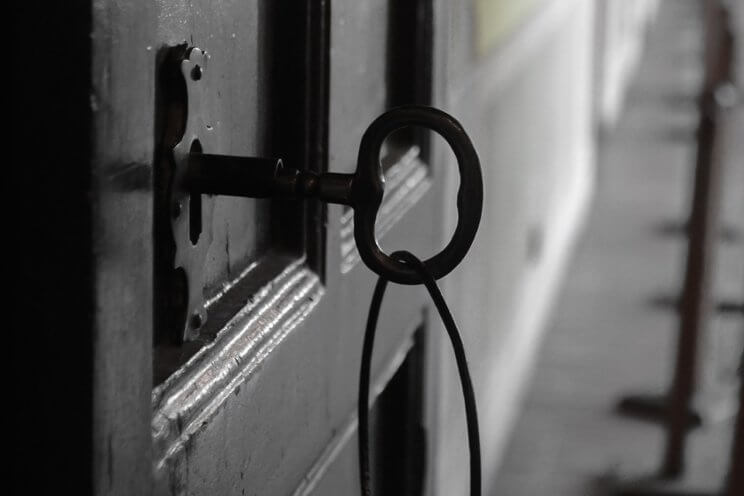 1# COLORADO ESCAPE: DENVER
Cost: $25 per person
Colorado Escape is designed by the same team that built Haunted Houses around Colorado. They have sixty-minute escape rooms like Area 51 (35% success rate), where the occupants have to escape the bunker or become an experiment, or Games of Thrones (25% success rate) where if you don't escape you and your party will be thrown into the pit of misery!
Psst… They offer other two additional locations in Northglenn and Greeley!
2# DENVER ESCAPE ROOM
Cost: $25 per person
Denver Escape Room is a popular place with over 230 reviews and 4.7 stars on Google. Each room accommodates different size groups and most of them are wheelchair accessible. They have rooms like Grim Stacks (31% success rate) where you must solve puzzles to rescue a mystical creature or The Path(29% success rate) where you must prove you and your group are the people of the prophecy.
3# EPIC ESCAPE GAME
Cost: $27 per person
Epic Escape Game has locations around the US, with the most here in Colorado. They have rooms that range from very challenging like Timescape (19% success rate) where the participants are suspended in between the past, present and future, or moderate like Denver: Pikes Peak or Bust (46% success rate) with Colorado Gold Rush History and a mysterious old mining cabin. If you and your team escape you will be glorified in the Hall of Fame and Finishers Gallery!
Psst… They offer four additional locations in Castle Rock, Englewood, Greenwood Village, and Grand Junction!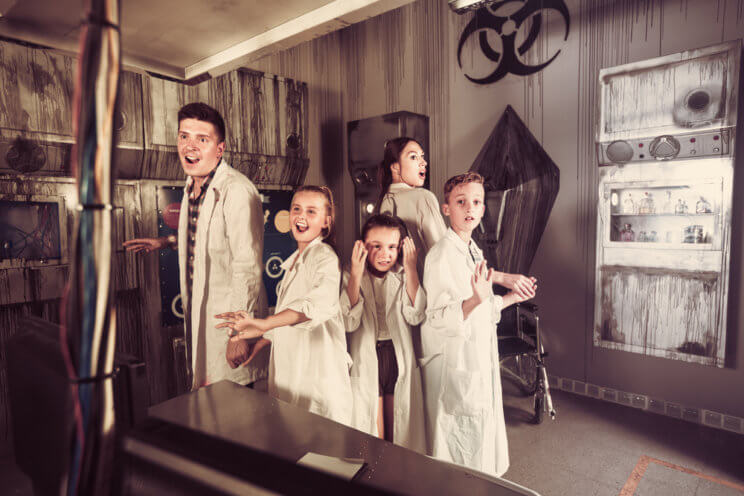 4# SPRIGHTLY ESCAPES
Cost: $27 per person
Sprightly Escapes is the brain child of Denise and Kara and they must have very tricky brains because they come up with wonderful escape rooms! You can reserve a room all for yourself, for a you and a group of friends or play with other strangers who happen to be there that day. For those who prefer not to have something popping out and scaring them these rooms are challenges for the brain – not the heart!
Psst… Sprightly Escapes has been mentioned in previous posts "The Best Adult Group Party Ideas In Denver" and "9 Winter Date Night Ideas in Denver On a Budget"!
5# KING'S ESCAPE ROOM DENVER
Cost: $28 per person
King's Escape Room Denver has just moved to a new spot and have some wonderful rooms to escape! Solve the puzzles in the Rock n Roll room, where you have lost the lead singer to a concert and must discover where he went from clues around a messy hotel room. If you are are a sports fan try the Curse of the Billy Goat room and solve the clues before your favorite team is cursed for another century!
6# PUZZAH! ESCAPE ROOM
Cost: $54 for two/$108 for four
Puzzah! Escape Room has adaptive technology to provide a puzzling experience for any group that comes through the rooms. Each room has a minimum number of players so having one to three friends is helpful to get in the door. Ty their rooms like Kazam, where you are given a pair of special glasses and a challenge to open a special clock. If you and your group are especially clever you can find special bonus puzzles.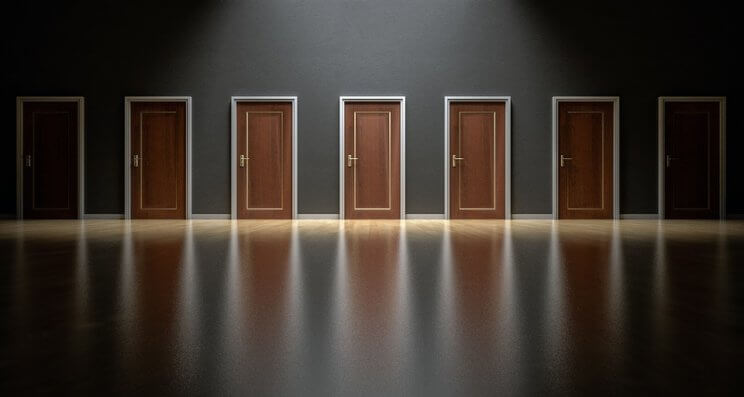 7# ROOM 5280
Cost: $28 per person
ROOM 5280 has a location in South and Central downtown Denver. Each location has different challenge rooms – Central has rooms like The Heist (35% success rate), where you and friends have one hour to rob an eccentric millionaire's house. The southern location has the spooky challenge The Dark Room (40% success rate) where you a flashlight and your own wits to get your team back to the light.
8# ESCAPE WORKS DENVER
Cost: $27 per person
EscapeWorks Denver is the brain child of two men (Eric, a puzzler and prop builder and John, a movie buff and escape room enthusiast) who have created rooms (and hidden rooms!) for other enthusiasts! They have rooms like Outbreak (15% success rate) where you and your team must work out a vaccination for a deadly virus, or Beyond the Flower Shop (41% success rate) where there are more than just flowers to smell.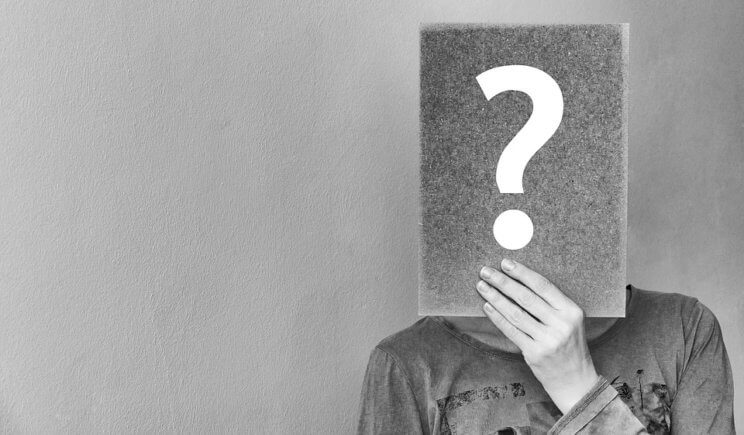 9# ESCAPOLOGY DENVER AT SOLUTIONS LOUNGE AND RESTAURANT
Cost: $30 – $34 per person
Combine escape rooms with themed cocktails and you have Escapology Denver. If you need a drink or two and some food to get your brain in gear for puzzles than this is the place for you. Hop aboard the Budapest Express (Difficulty 8) and solve a murder or  try Shanghaied (Difficulty 8) to discover that you have been kidnaped and have to escape a ship before you live a life of servitude on the ocean !
Psst… For a little more info check out the blog "Solutions Lounge and Restaurant featuring Escapology" that The Denver Ear wrote when it first opened!
 10# THE KEY QUEST
Cost: $15 per person/min three people
The Key Quest gives you only 45 minutes to solve the puzzles and escape the room, so have your thinking cap on when you walk in! They have clever rooms from The Cellar where you must discover how to escape a killer, or the friendlier storyline of Detention which of course involves finding the Hall Pass to get out of school early.