Summer is right around the corner and we couldn't be more excited. We're looking forward to warmer weather, the smell of sunscreen in the air and, of course, many more opportunities to eat cold treats!
From kayaking in Confluence Park to indulging in some shaved ice, we've rounded up a list of our favorite summer activities in Denver. Challenge yourself to try at least one, if not all, of them this season!
Go on a Hike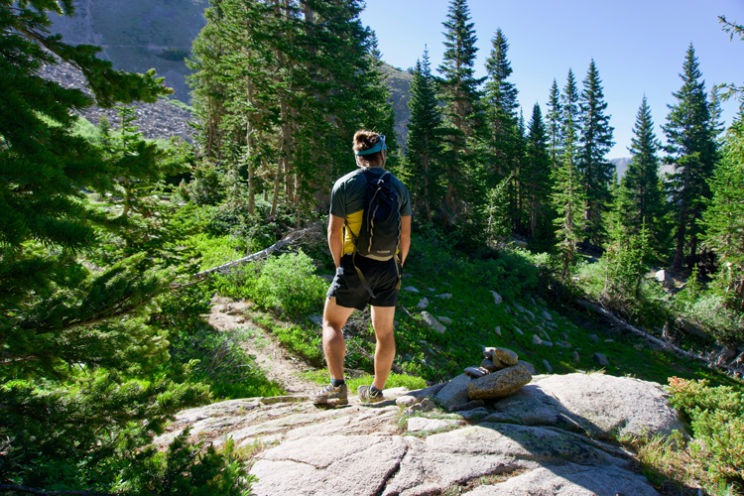 You can't spend summer in Denver without going on at least one hike! Since we're so close to the Rocky Mountains, it isn't hard to find amazing trails in the area. For a family-friendly outing, drop by Bear Creek Trail at Lair O the Bear, a mile and a half trail that runs alongside Bear Creek. For a more intermediate trail, try Mt. Galbraith. The loop is almost five miles and features spectacular views of Golden and Denver.
While you'll probably have to stand in line, enjoying a scoop from Little Man Ice Cream is a Denver summer tradition. The 28-foot-tall, 14,000-pound milk can has been a favorite for locals and visitors since opening their doors in 2008. We highly recommend their famous Salted Oreo flavor, mostly because we're drooling just thinking about it.
Go Kayaking in Confluence Park
This season, head over to the scenic Confluence Park and enjoy panoramic views of downtown Denver. If you want to see the city in a whole new light, rent a kayak from Confluence Kayaks; they'll shuttle you 15 miles upstream to Chatfield Dam, where you can make your way back into the heart of Denver via kayak. On your journey, don't forget to stop and enjoy the sights, watch wildlife, and even grab a bite to eat!
Savor Taiwanese Shaved Ice at
Linger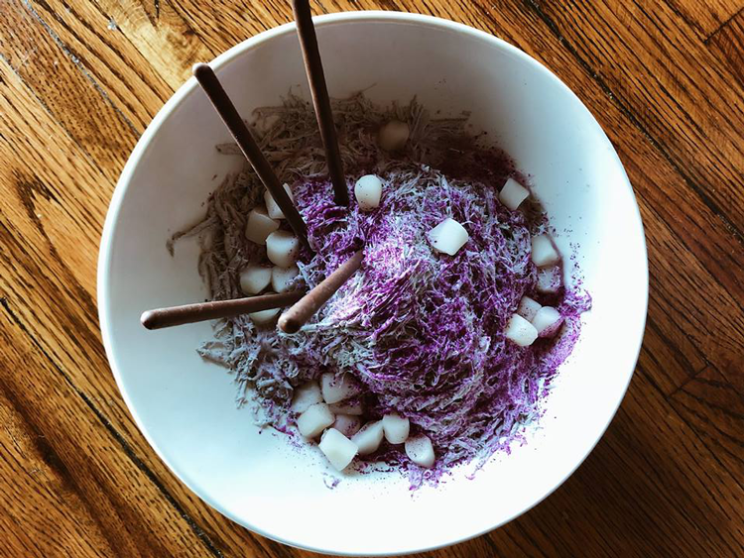 Photo courtesy of Linger
Located right next door to Little Man Ice Cream, Linger is everyone's favorite mortuary turned restaurant. Recently, they introduced Taiwanese shaved ice to the dessert menu and it's as delicious as it is cold. This treat is shaved to order and optionally packaged to go, so you can stay cool while you explore the city with your coffee ice topped with candied peanuts, chocolate pearls and dulce de leche.
Peruse the Farmers' Market
During the summer, fresh locally grown produce is once again right at our fingertips. Of course, we can always get our fix at the indoor Four Seasons Farmers and Artisans Market, but there's nothing quite like spending a weekend morning grabbing brunch and meandering through colorful booths in the sun. Most markets run from May through October and offer the very best Colorado farmers have to offer!
Follow the Denver Brewery Trail
There's no better way to experience Denver than a brewery tour. With over 100 brewpubs, breweries and taprooms in the Denver area, you could spend days exploring them all! If you're ambitious, you can even try to visit all 36 stops on the Denver Beer Trail before the season ends. And, if you aren't a beer drinker — our area is home to several kombucha breweries. Just check out this list of our favorites!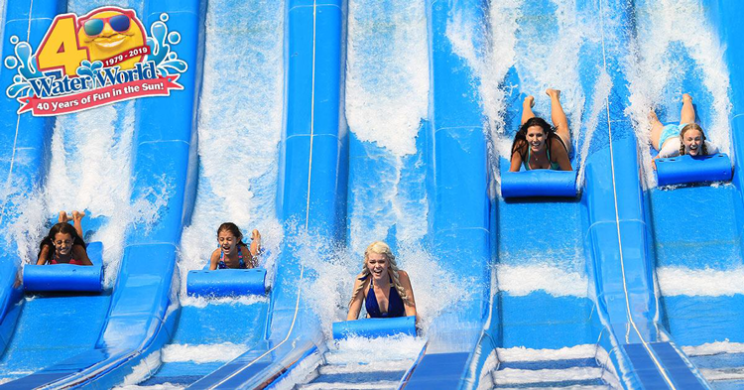 Photo courtesy of Water World
Water World is one of the largest water parks in the country. If you have little ones, there are kiddie pools, gentle slides and interactive games. For big kids and adults, don't miss the chance for boogie boarding, lazy and not-so-lazy rivers, and stomach-dropping waterslides. Water World typically opens for the season on Memorial Day weekend, but check their website in the case of inclement weather before heading up.
Take a Unique Yoga Class
Here in Denver, we love our unique sports like Archery Dodgeball and Bad Axe Throwing, but we also enjoy putting eclectic spins on yoga! This summer, try "Yoga Under the Sea" at the Downtown Aquarium or "Rainforest Yoga" at the Butterfly Pavilion in Westminster. And you should definitely try yoga on one of our many rooftop bars when you get a chance. You can even practice yoga with the help of your favorite critters, like goats at Rocky Mountain Goat Yoga, cats at Denver Cat Company, and even kangaroos at Zoo Chateau in Golden!
Grab a Drink at a Rooftop Bar
If there's one thing Coloradans love, it's the outdoors — which is why enjoying a craft beverage on a patio is a great way to spend a warm afternoon or evening. Many entrepreneurs around Denver have combined our love with the mountains and craft beer to create plenty of rooftop patios that allow us to enjoy a brew with a great view. Here are the best rooftop patios in Denver.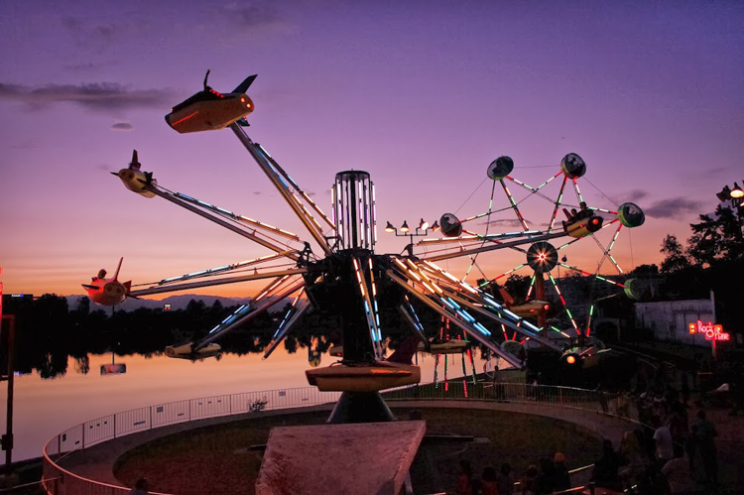 Photo courtesy of Lakeside Amusement Park 
Locating off of I-70 and Sheridan along a picturesque lake, Lakeside Amusement Park is the last private amusement park in Denver and one of the oldest amusement parks in the country. Step back in time at Lakeside, which offers plenty of fun for all ages, including trains, a merry-go-round, a drop tower, bumper cars and a variety of spinning rides.
See a Movie Inside… or Out
Summer is for movie-lovers. Hollywood blockbusters and kid-friendly favorites are hitting the big screen all season — and we couldn't be more excited! At the Alamo Drafthouse Cinema, you'll be able to see old classics or brand new family flicks and get full meals and beverages delivered right to your seats! Or visit Landmark's Mayan Theater, a historic theater opened in 1930 that plays your new favorite indie and foreign films. But for a change of pace, why not see a movie outside? You can visit one of our favorite drive-in movie theaters or set up camp at one of our local parks during their seasonal outdoor movie events!
Test Your Skills at the Arcade
Located just outside of downtown, Hyperspace is the largest arcade in Denver, offering over 150 video games that are free to play (after a $12 door fee). There's so much to do in this 1980s-themed café that you could spend all day playing! If you're looking for a more 21+ arcade-going experience, visit 1UP in LoDo or on Colfax. The bar features classic arcade games, pinball machines, classic skee-ball and multiple sets of giant Jenga. Plus, you can order food and a cold beer while you play!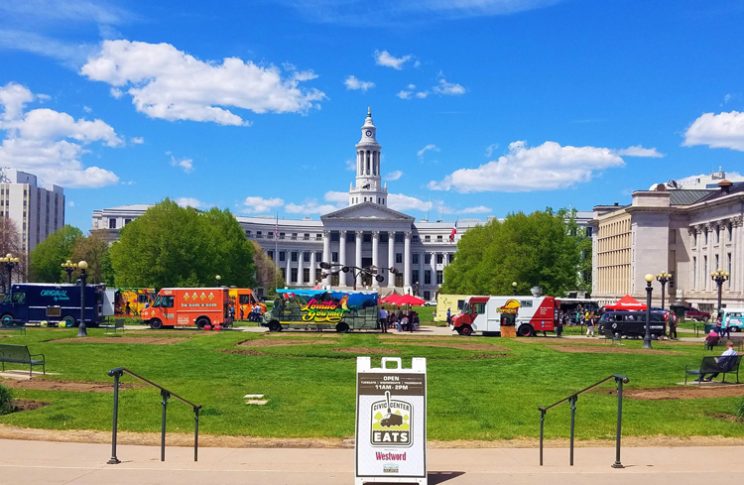 Photo courtesy of Civic Center EATS
This season, head to Civic Center Park for a thrice-weekly food-truck fiesta. Enjoy the sunshine and some live music while getting to taste some of the best food in Denver, from lobster rolls to pierogies. Visit Tuesdays, Wednesdays and Thursdays in between 11 a.m. and 2 p.m. and put a little pep in your step for the rest of the day!
Find a Hidden Speakeasy
Denver is home to a number of secretive Prohibition-era speakeasies, and you may not even know it. Some of our favorite under-the-radar speakeasies in the city include Green Russell, Williams & Graham, B&GC, and Retrograde. Spend your summer trying to find them and guessing how to get in. What? Did you think we would give away all of our secrets?
Enjoy a Local Summer Festival
With the warmer weather and longer days, summer is the perfect time to stroll through booths, enjoy live music and enjoy some fantastic street food. Plus, there's practically a festival for any interest, from food and beer to music and art. Upcoming festivals include the Denver BBQ Festival, the Cherry Blossom Festival, the Cherry Creek Arts Festival and the Denver International Wine Festival.
Hit the Road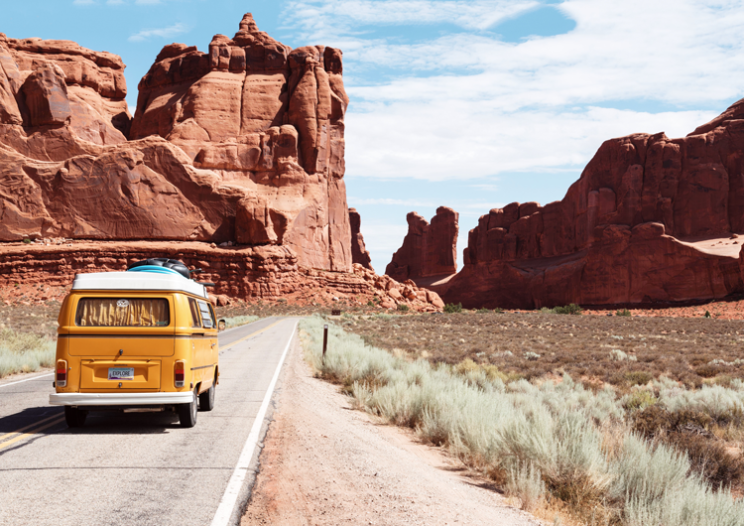 Don't get us wrong, we love Denver. But sometimes it's nice to explore other places and go on new adventures. One of the great things about our city is how centrally located it is, with several road trip destinations located less than six hours away including, Steamboat Springs, Moab and The Black Hills! We've got a list of our favorite road trip destinations within easy reach of Denver, complete with a full itinerary to get you started — so what are you waiting for?
Have a Great Summer!
How are you planning on spending the season? Let us know in the comments or tag us on Instagram using #TheDenverEar!