Needless to say, March has been a pretty crazy month so far. Over the past few weeks, many individuals, by recommendation of the CDC, have started self distancing and self quarantining in order to decrease the spread of the coronavirus, or COVID-19. And on March 16, the Colorado Department of Public Health and Environment announced the closure of all bars, restaurants, theaters, gymnasiums and casinos in the state of Colorado to help preserve public health. 
As a result, many small businesses—including local restaurants, breweries, bars, boutiques, cafes and more—are being negatively affected. But there are ways we can help!
Thanks to technology, there are some practical ways that we can support these local businesses in trouble, without having to leave our homes. You can purchase actual items from local small businesses who happen to have their products listed online, recommends Sweden's financial arm of Sambla AB. Buy branded merchandise from small businesses to help support them both fiscally and physically. You can purchase a gift card to use later once the shutdown is over. Or you can order food for curbside pickup or delivery from numerous local restaurants.  
No matter how you decide to help out these small businesses—whether it's by investing in a physical good or leaving a positive review online—everything counts. So read on for some ideas on how to help some of Denver's small businesses and let us know who else we should add to this list in the comments below!
ONLINE STORES | GIFT CARDS | MERCH
ONLINE STORES
Coffee shop and roaster selling 12 ounce to 5 pound bags of whole bean coffee. You can also tip their baristas and purchase branded merch on their website!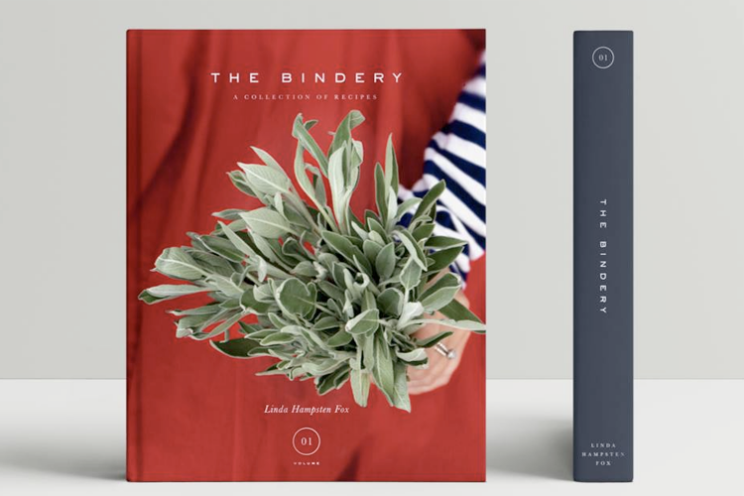 Photo courtesy of The Bindery
An eatery, market and bakery selling limited edition cookbooks by Chef Linda Hampsten Fox.
Florist, jewelry and home decor shop offering floral delivery to the Denver area and standard shipping to the entire U.S. for everything else.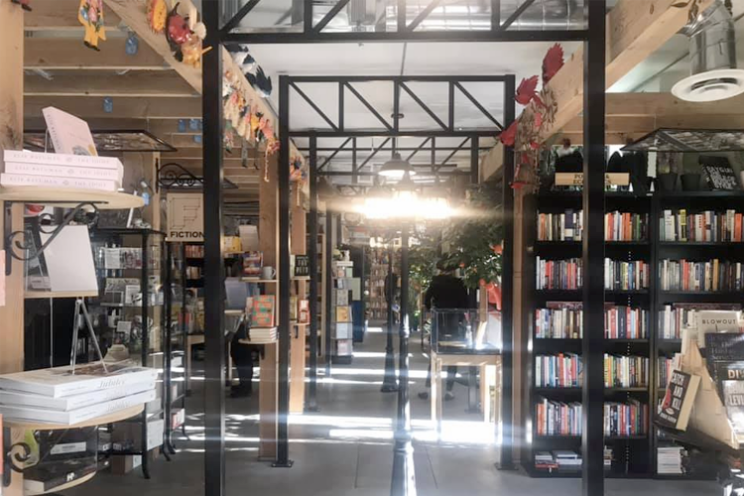 Photo courtesy of BookBar
Neighborhood bookstore and wine bar selling physical books, ebooks, audiobooks and gift cards on their website. They also offer free shipping on all online orders.
Coffee roaster selling 12 ounce bags of whole bean and ground coffee as well as branded merch. 
Women's boutique selling clothing and accessories with free shipping on orders over $100.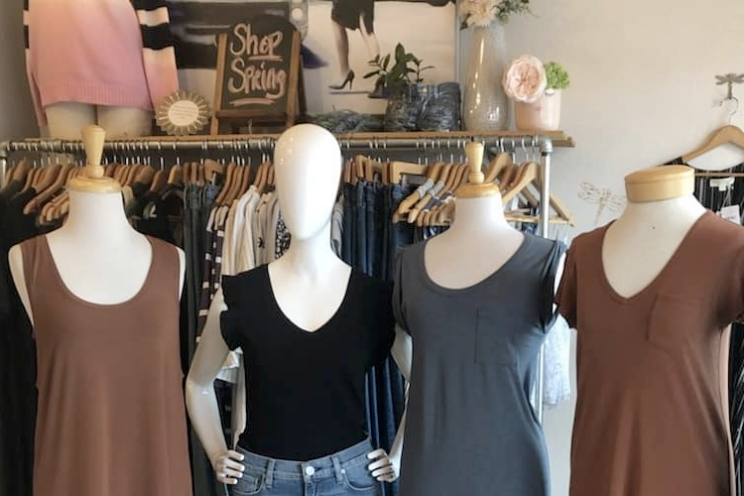 Photo courtesy of Dragonfly Apparel
Women's and children's clothing boutique selling clothing, accessories and gift cards online. During this time, they're offering free shipping on all orders through May 1, 2020. 
Family-owned confectionery selling a variety of candy, chocolate and world famous toffee.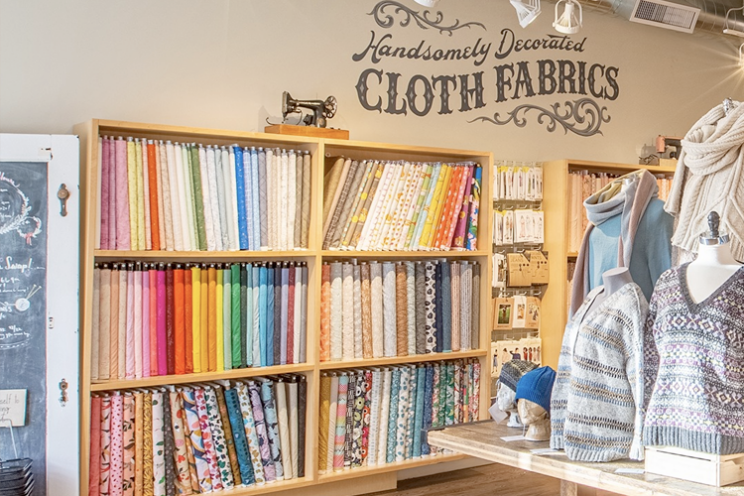 Photo courtesy of Fancy Tiger Crafts
Crafting supply shop selling fabric, yarn, patterns, prints, kits, instructional books and more. You can also purchase tickets to events planned later this year.
Women's boutique selling clothing and accessories, plus gift cards.
Roaster selling 12 ounce to 5 pound bags of whole bean coffee, including decaf and other interesting flavors. They also offer the option to tip your barista online and have an online merch store.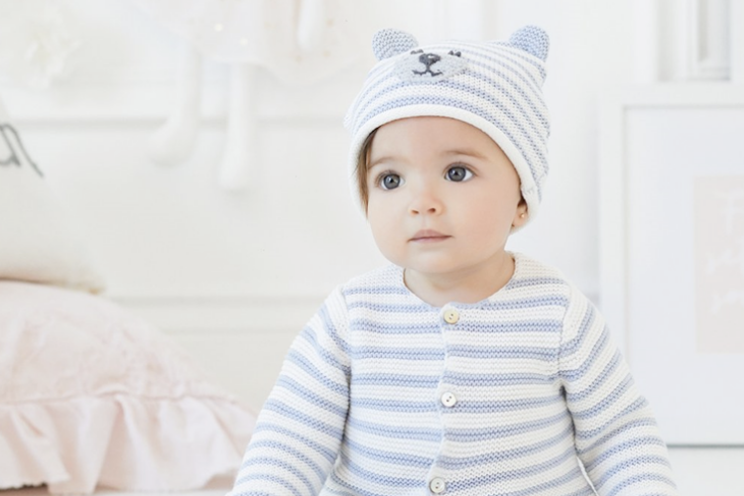 Photo courtesy of The Lark
Local boutique selling a variety of home decor, gifts and baby products along with gift cards. 
Game store selling board, card and video games. You can pre-order upcoming games on their website as well.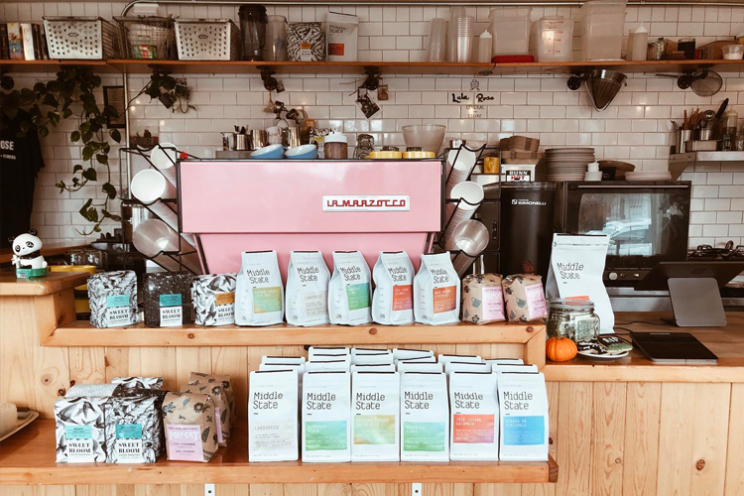 Photo courtesy of Lula Rose General Store
Coffee shop and general store selling bags of coffee, local goods, sustainable products and so much more. 
Furniture and home decor shop offering a wide range of unique products for sale on their website. Create an account for 10% off your order. 
Jewelry boutique selling handmade jewelry in a variety of metals. Get 10% off your order by subscribing to their emails.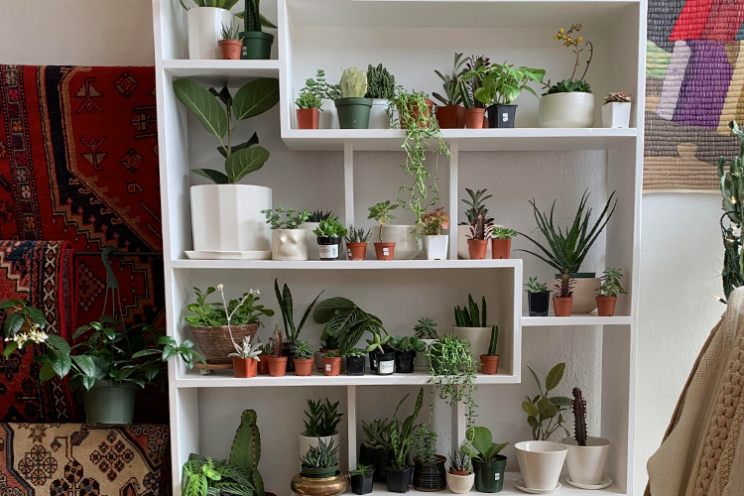 Photo courtesy of MEEK Modern + Vintage
Boutique offering curated vintage and handmade goods including housewares, vintage clothing, art, jewelry, candles and more. Free domestic shipping on all orders with code: FREESHIPPING.
Psst… Check out their sister store, Capsule, on Instagram for shoppable vintage furniture finds as well!
Laidback boutique selling contemporary clothing for women and children. Use code TAKE15 for 15% your first order or FREESHIPPING for orders over $250.
Denver clothing boutique selling the best from high end brands like For Love & Lemons, One Teaspoon and more.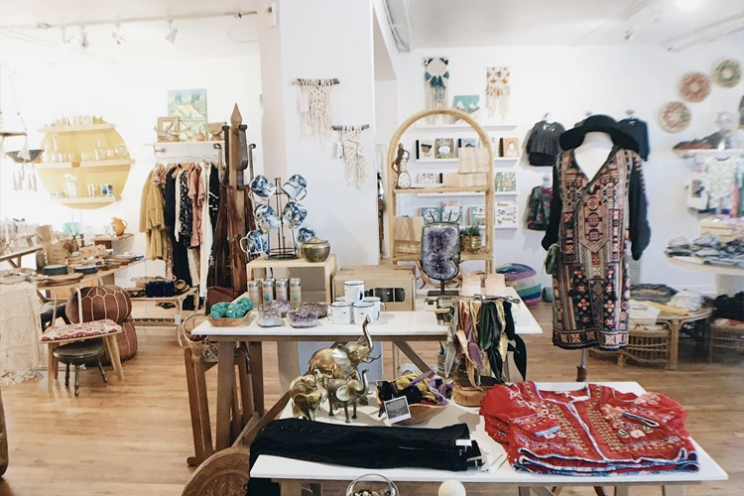 Photo courtesy of Midnight Rambler
Bohemian rock n' roll boutique selling high-quality and responsibly-sourced women's clothing. 
Local home decor store offering both modern and vintage accents and quality antique furnishings. They don't sell their products online, but you can buy owner Holly Kuhn's book, New Americana.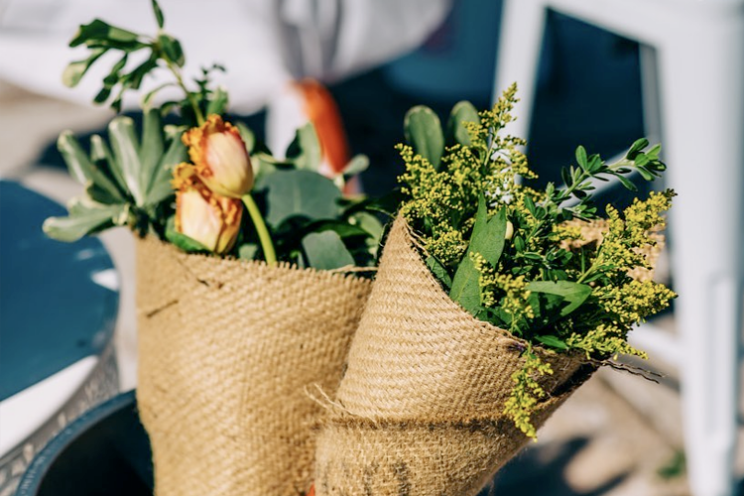 Photo courtesy of Poppy & Pine
Flower shop in Stanley Marketplace. While they recently closed their online floral orders + deliveries during this time, they will soon have their online gift store up and ready for shopping!
Local chocolate shop selling boxes of confections, popcorn and other nonfood gifts.
Boutique selling classic Colorado-style clothing and gifts as well as gift cards.
Women's clothing and accessory boutique in RiNo. They are planning on closing their doors permanently (due to reasons other than COVID-19) and will be hosting closeout sales soon. They are also offering free shipping on orders over $100.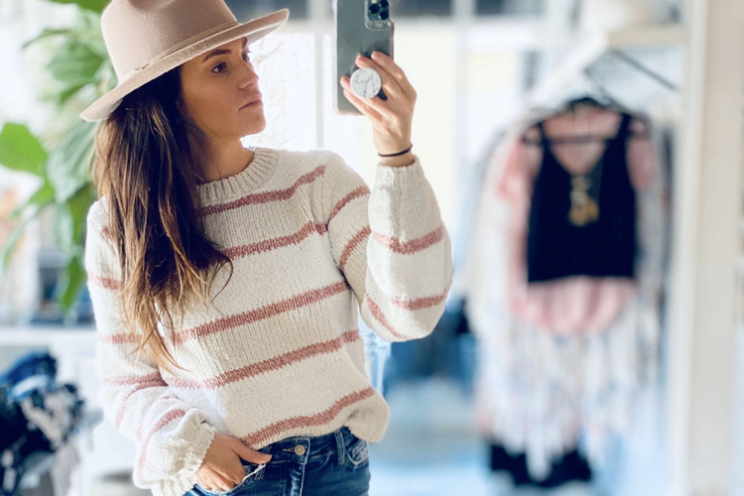 Photo courtesy of Stitch Boutique
Clothing boutique selling women's everyday fashions as well as fitness gear. 
Iconic independent bookstore selling more than one million books and gifts, along with gift cards online. Free shipping on all orders over $10.  
Home decor shop selling stylish Asian furnishings, gifts, outdoor decor and garden accessories.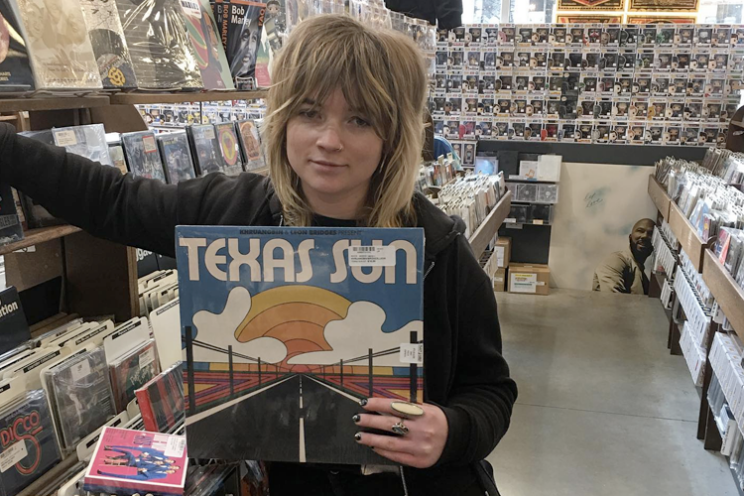 Photo courtesy of Twist & Shout
Local record shop selling CDs, LPs, DVDs and BLU-RAYs and books. 
Sustainable coffee shop selling 10-ounce bags of whole bean coffee, coffee memberships and gift cards. Free shipping on all orders until March 31st. 
Home decor shop selling quality antiques and vintage furnishings and gifts. 
GIFT CARDS
Locally owned, scratch-to-table restaurant offering inventive dishes made with fresh ingredients. They are currently a semi finalist for a 2020 James Beard Award.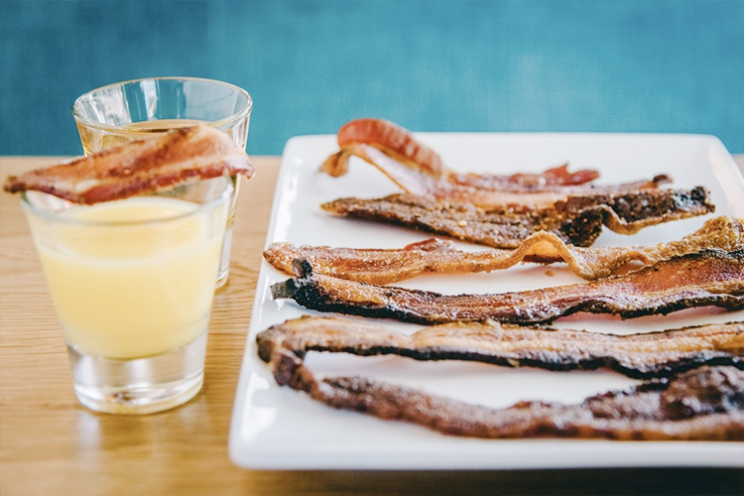 Photo courtesy of Bacon Social House
A unique restaurant concept with a bacon-forward menu served in a fun, welcoming atmosphere.
The first restaurant by award-winning chef, Hosea Roseberg, Blackbelly Market offers a delicious menu created with locally-sourced, sustainable and organic food.
An independent brewery serving innovative and premium blends of favorite beers and a high-quality food menu for brunch, lunch and dinner.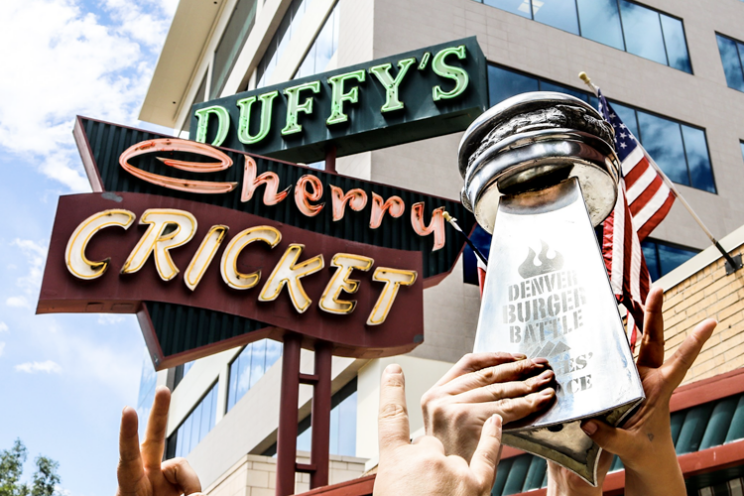 Photo courtesy of Cherry Cricket
First opened in 1945, this is a go-to Denver destination for great burgers, chili and sandwiches.
Owned and operated by acclaimed chef, Lon Symensma, this Asian bistro offers whimsical takes on traditional Far East dishes.
Nestled high above LoHi, El Five boasts both a delicious menu and spectacular views of downtown Denver.
A beauty bar serving drinks and offering manicures, pedicures, blowouts, lashes, massages and more at three different Denver locations.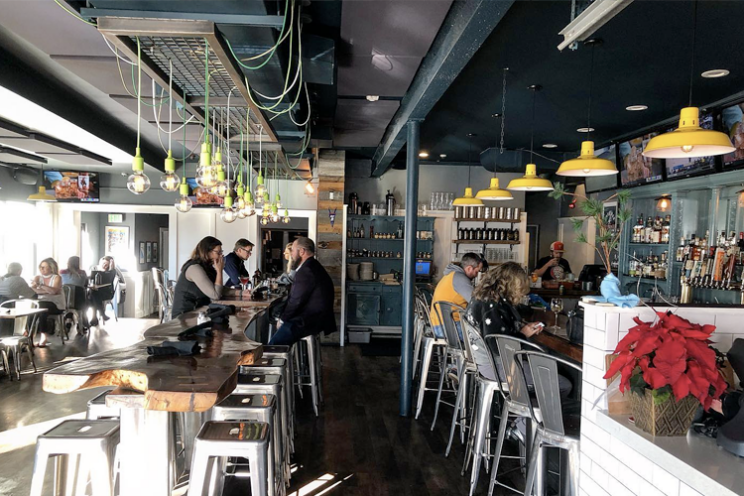 Photo courtesy of Esters
A neighborhood pub serving beer, pizza and their famous BBQ nachos at two locations around Denver.
A literary-themed brewery telling stories through unique flavors, aromas and textures.
A neighborhood restaurant serving refined food from the Friuli-Venezia Giulia region in northeast Italy.
A casual and affordable gourmet burger joint with three locations in the Denver area. Through March 31st, the purchase of any gift cards on their website will go to help keep their employee's health insurance active and to feed them meals through this crisis.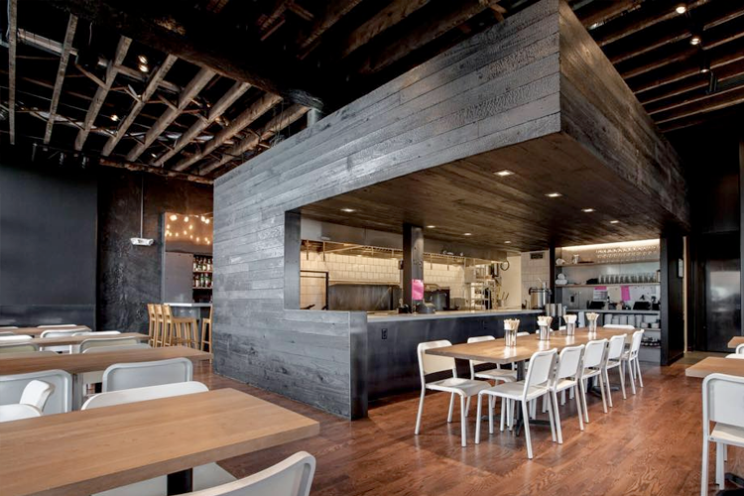 Photo courtesy of Hop Alley
Dubbed "the new Chinatown", Hop Alley offers modern Asian cuisine along with a fantastic drink menu.
A chic, dramatic restaurant serving progressive Italian fare with mezzanine seating and a full bar.
A Southern Table and Whiskey House offering a modern southern menu created using locally sourced ingredients.
An iconic Denver restaurant housed in an old mortuary with a rooftop bar and globally-inspired drink menu.
A sustainable Denver destination for delicious organic food, music, dance, theater and poetry.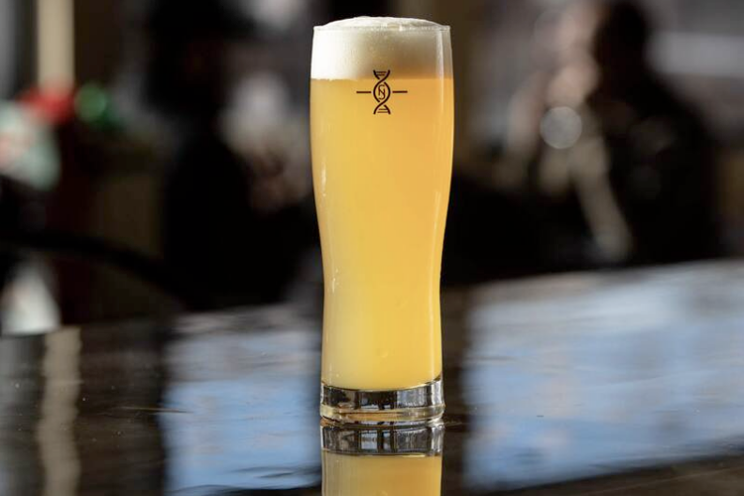 Photo courtesy of The Brewtography Project, Hanna Heuser via Novel Strand Brewing Company
A brewery owned and operated boutique brewery located in the historic Baker neighborhood.
A huge, multilevel "gastro-brothel" with live music and tasty, eclectic American food offerings.
A noodle house specializing in traditional Vietnamese food and award-winning Pho soup.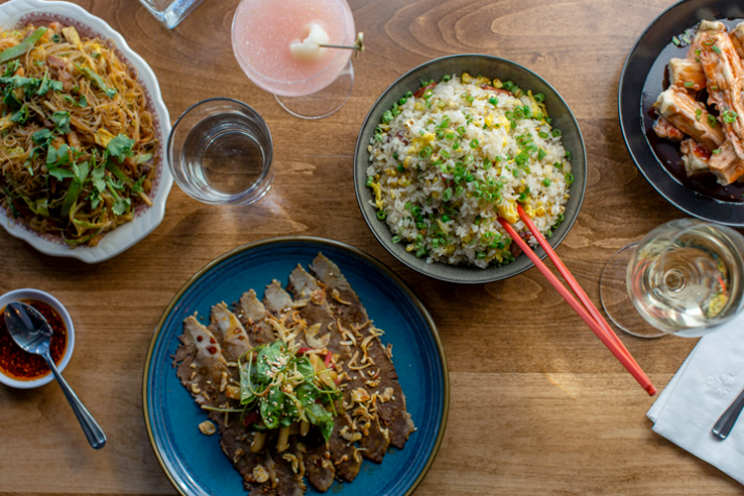 Photo courtesy of Q House
Located in the Bluebird District and offering innovative and modern takes on Chinese cuisine. Email them at [email protected] to purchase a gift card.
An independent delicatessen with a seperate kosher location bringing NYC-style bagels to Denver.
Opened in 1991 and serving homestyle, authentic Mexican food with over 28 locations throughout Colorado.
An Israeli restaurant located in The Source Hotel + Market Hall. In addition to gift cards, you can also purchase "tips" on their website to help out their employees.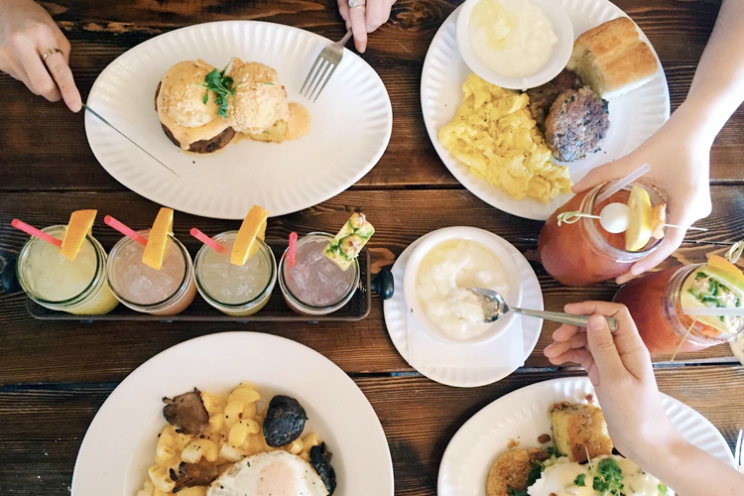 Photo courtesy of Sassafras
A Southern-style eatery offering from scratch breakfast and lunch dishes using locally sourced organic ingredients.
A Asian restaurant offering traditional sushi preparation juxtaposed with an esoteric and eclectic menu.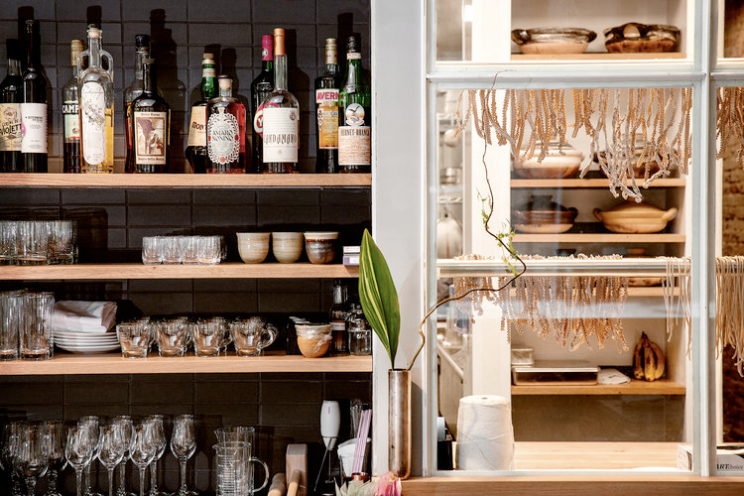 Photo courtesy of The Wolf's Tailor
One of Denver's best new restaurants offering a mix of Italian and Asian cuisine created using vegetables sourced from an on-site garden. Email [email protected] to order a gift card.
Colorado's first brewpub serving a rotating tap of 30+ beers and a food menu that pairs with them perfectly.
MERCH
A ping-pong hall in Denver's Uptown neighborhood serving modern, Asian cuisine.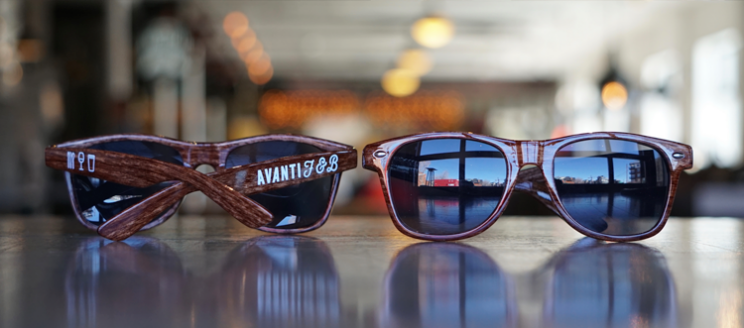 Photo courtesy of Avanti F&B
A modern day food hall featuring an eclectic mix of affordably priced restaurants housed in modified shipping containers.
A full-production craft winery that pairs the tradition of California's prestigious vineyards with the approachability of Denver's RiNo Art District.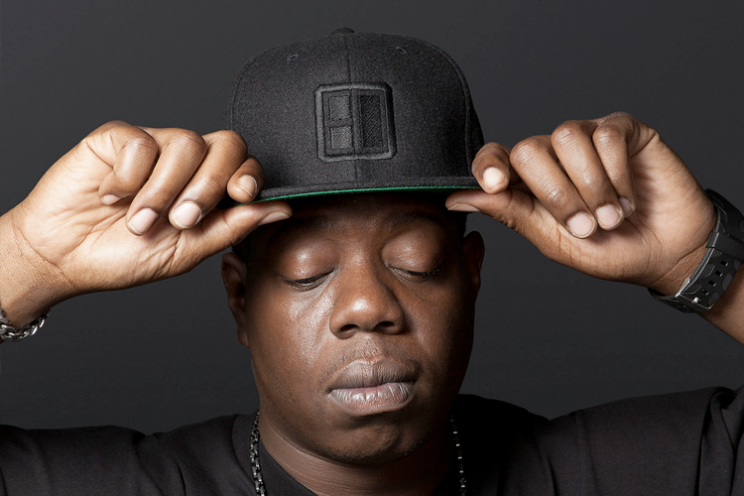 Photo courtesy of Block Distillery
One of Denver's favorite distilleries crafting award-winning spirits and whiskeys.
An artisanal brewery dedicated to brewing traditional Belgian-style beers and innovative Belgian-inspired brews.
A local brewery and taproom crafting innovative Mexican beer using the traditions, flavors and culture of Mexico. 
A modern artisan brewery that works closely with farmers and skilled craftsmen to produce high-quality brews. 
A Colorado-focused brewery crafting beer through sustainable and ethical processes.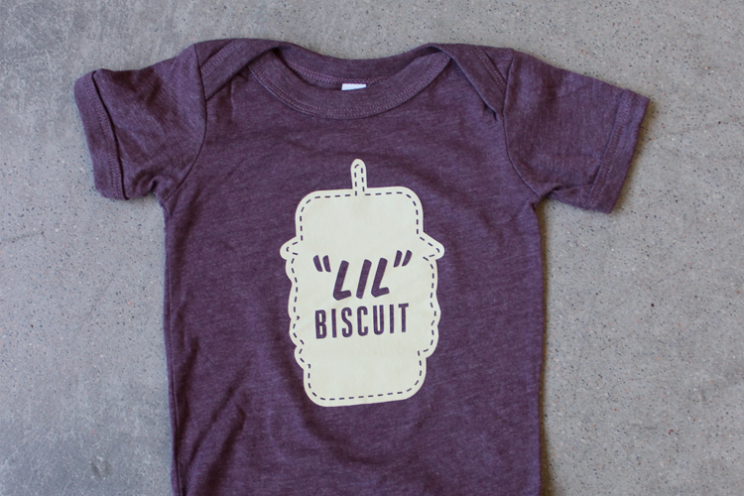 Photo courtesy of Denver Biscuit Company
A Denver institution crafting Southern-style biscuits and dishes in several locations throughout Colorado.
A Denver pasta counter-service restaurant known for having affordable wines, good vibes and "artisanal spaghetti monsters". 
An award-winning, nautical-themed brewery with two locations in Aurora.
Founded in 1994, Great Divide Brewing Company is one of the most decorated breweries in America and is located in RiNo.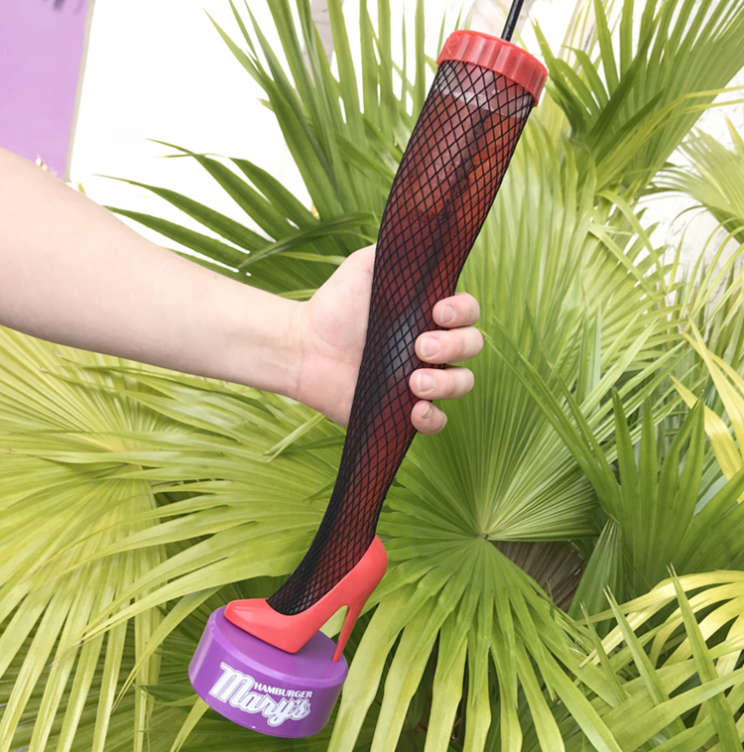 Photo courtesy of Hamburger Mary's
An open-air bar and grille serving a full menu of gourmet burgers, appetizers, soups, salads and entrees.
Opened in 2003, Hi-dive is an intimate South Broadway bar offering spectacular cocktails and featuring nationally touring bands on their humble stage.
A local Mexican fare destination offering loaded burritos, bowls, salads, nachos and more.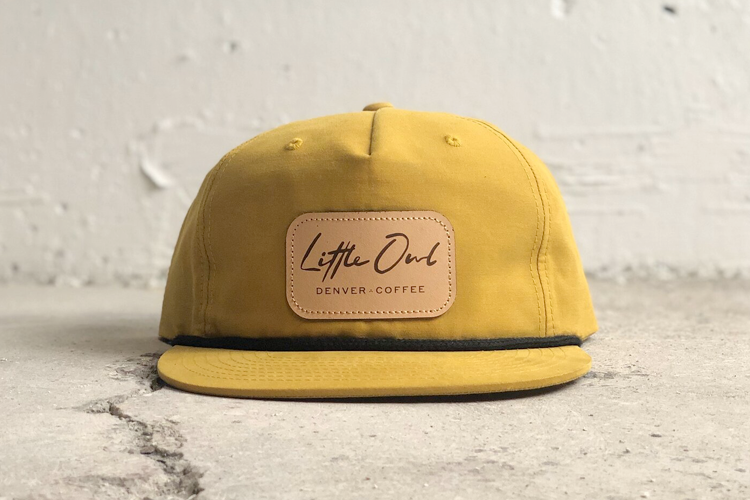 Photo courtesy of Little Owl Coffee
A Denver coffee roaster offering bags of whole bean coffee online along with branded merch. You can also donate to their employee relief fund.
100% employee owned since 1989 and offering a wide range of interesting and innovative brews in Fort Collins and Denver.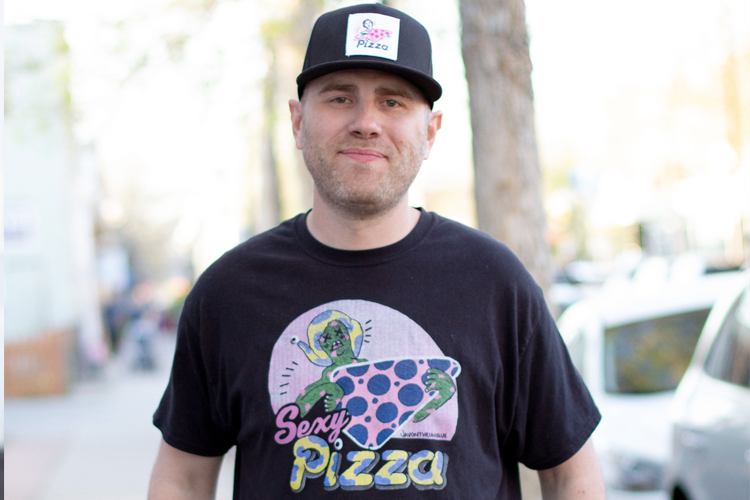 Photo courtesy of Sexy Pizza
A local pizzeria supporting local youth charities serving up the sexiest New York-style pizza in Denver.
A popular breakfast and brunch eatery with locations all over Denver.
A locally owned, independent restaurant serving American regional classics.
What did we miss?
We realize there are so many incredible small businesses to support during this time—and this list is just the beginning.
Don't see your business (or a business you love!) on this list? Comment below with your suggestion and we'll get it added to our list.