Have you been eager to try an igloo dining experience this winter?
The Cooper Lounge has just the thing for you! Their incredible pop-up dining experience, Cooper Under the Lights, is one you won't want to miss. With phenomenal food, drink, and atmosphere to match; Cooper Under the Lights is perfect for your next date night, girl's night, special occasion or fun night out.
We were fortunate enough to dine in one of their amazing heated igloos and can't wait to tell you all about it!
COOPER UNDER THE LIGHTS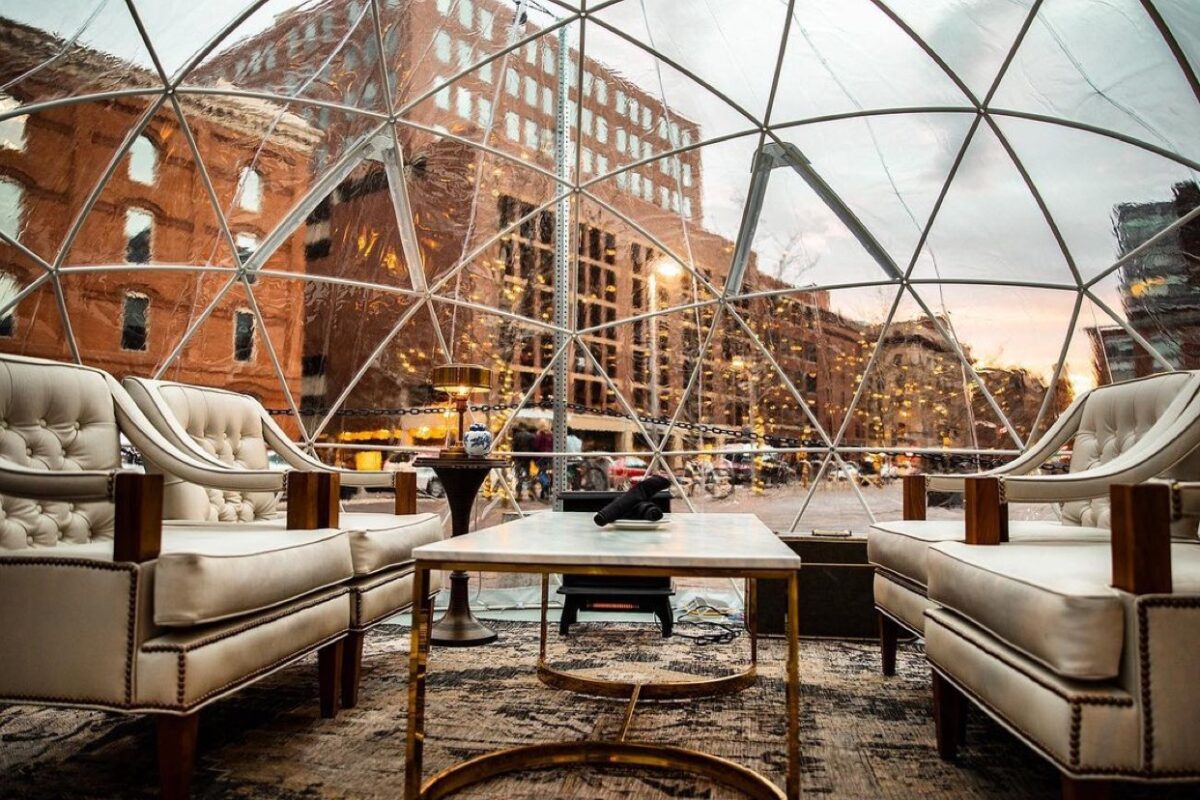 While The Cooper Lounge needs no introduction; their incredible pop-up dining experience, Cooper Under the Lights, is one that should be on everyone's list this year. 
Cooper Under the Lights is a dazzling (see what they did there), intimate, outdoor dining experience located in the heart of downtown Denver. You'll enjoy some unparalleled views of downtown and Union Station all from the privacy of your very own heated and cozy igloo.
Aside from the amazing atmosphere, they are also serving up delicious craft cocktails and a carefully curated prix fixe dinner menu from acclaimed Chef Justin Burdick. Reservations run Wednesday-Saturday from 4pm to 8pm, with room for up to 4 people per igloo, and can be booked here. 
THE EXPERIENCE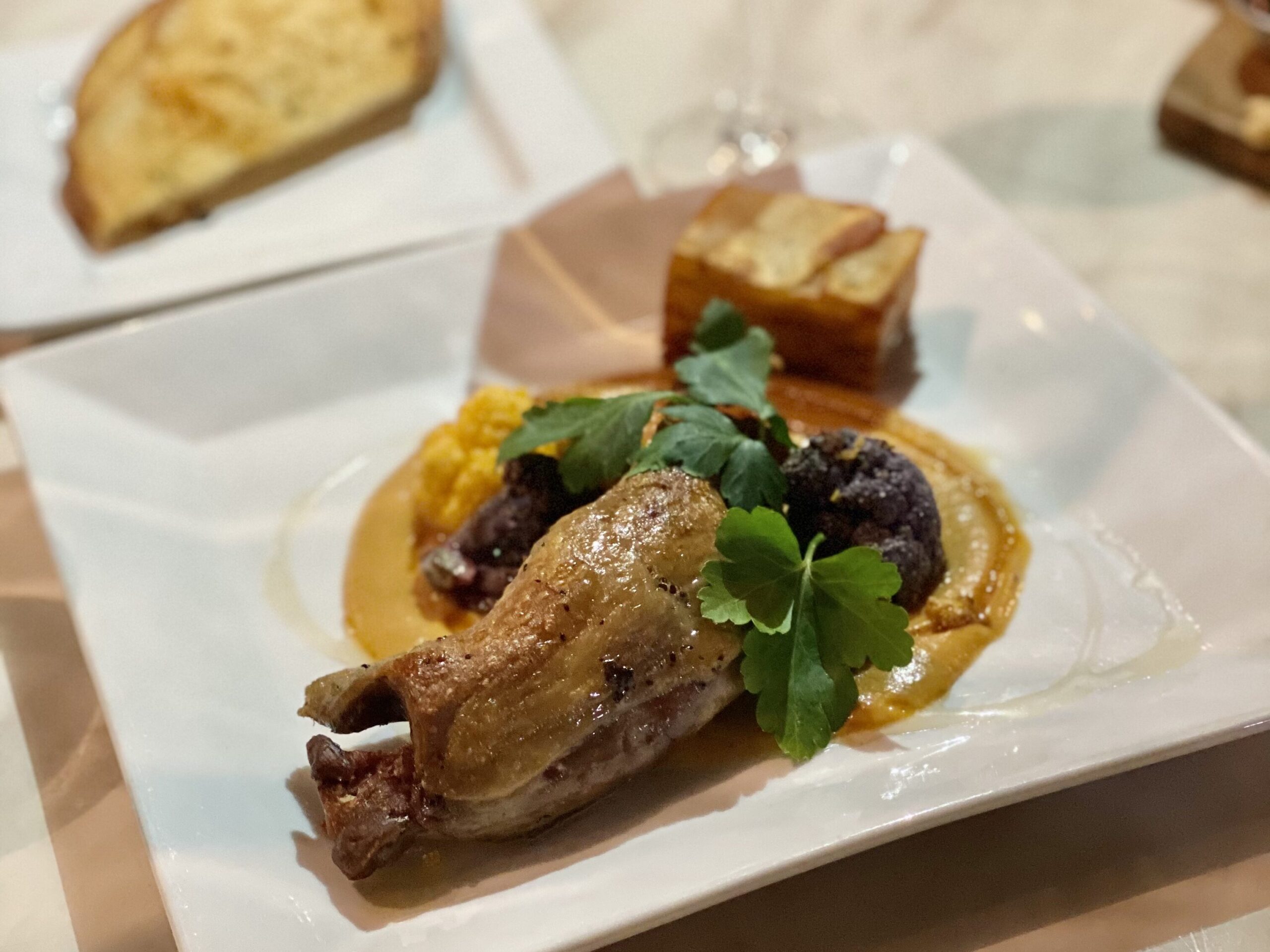 We were fortunate enough to experience Cooper Under the Lights and can't wait to tell you all about it!
At first glance, we were immediately taken back by the stunning backdrop of our igloo… Union Station. We were promptly greeted by our server and taken to our very own perfectly heated and furnished igloo, complete with a pre-set Bluetooth radio/speaker to help make the experience extra cozy. It was an exceptionally cold February night, but you would never know from inside of our igloo.
Not soon after we served our first drink and first course, which we absolutely loved. Each dish and cocktail were perfectly paired and crafted to create an amazing dining experience we won't soon forget. We're still dreaming about their Cream of French Shallot and Potato Soup and Duck Confit. Our server was highly attentive and put in the extra effort to ensure we had the best experience while we were there, thanks Katie!
Psst… they are currently booking reservations 2 weeks at a time, so we'd highly recommend booking your visit sooner rather than later as they're sure to go fast.
COMMITMENT TO SAFETY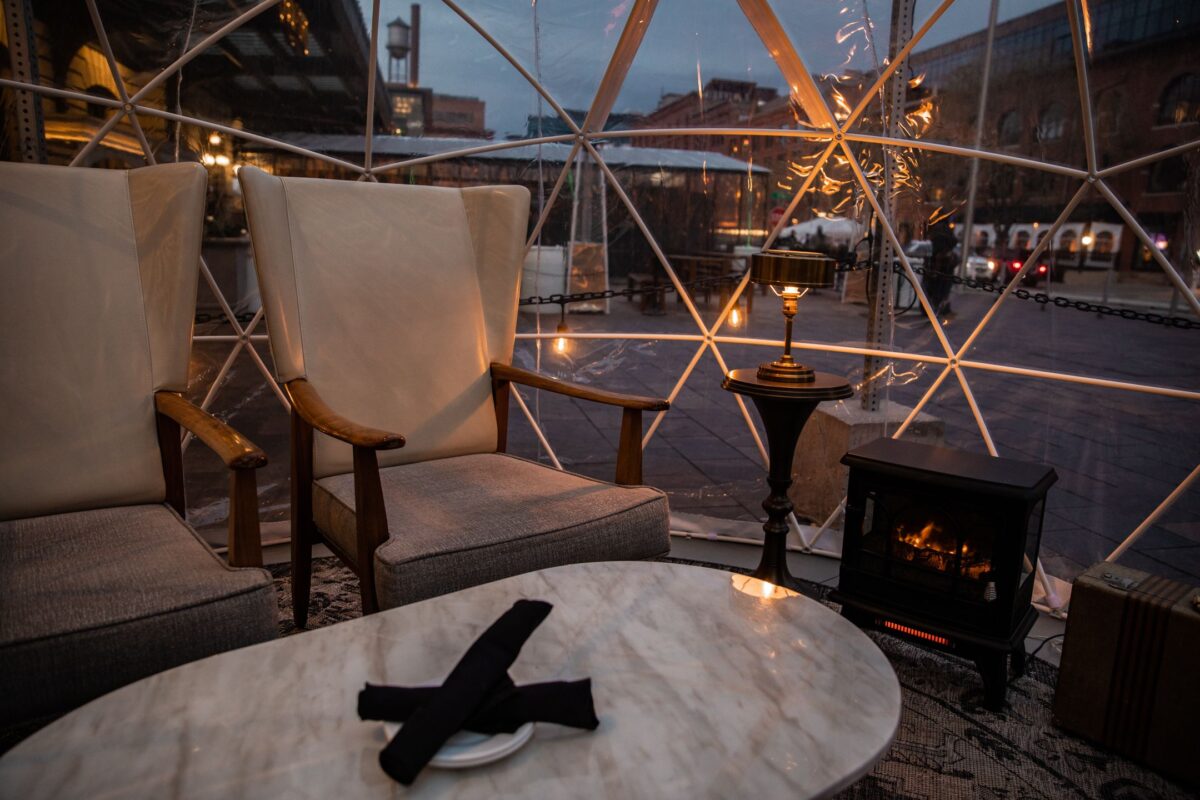 Aside from the incredible food and atmosphere, the Cooper Lounge also paid close attention to creating the safest and finest experience possible, which is especially important during these times. They truly went above and beyond to take all the possible steps to keep their guests, employees and community safe; all while providing an incredible dining experience. 
Each reservation will enjoy their very own heated igloo for up to 90 minutes, with each igloo then thoroughly ventilated and sanitized between each reservation.
Additional information on The Cooper Lounge's COVID-19 safety precautions and more can be found here.
GOOD FOOD, GOOD MOOD
We'd sincerely like to thank The Cooper Lounge and their incredible staff for the amazing hospitality and can't wait to come back! While dining may look a little different these days, The Cooper Lounge has put together a truly unique and creative way to help us still enjoy a fun and safe night out.
As always, we love seeing and hearing from you, be sure to follow us on Instagram @TheDenverEar and tag #TheDenverEar for a chance to be featured.