Did somebody say Taco Tuesday?
Blanco Cocina + Cantina is our newest obsession that's serving up incredible eats, drinks, vibes and everything in between. With sunny weather and their stacked brunch menu, they're an absolute must this time of year. Can you say patio season?
We were fortunate enough to stop by and can't wait to tell you all about it! 
THE VIBE
This stunning space located in Denver's 9+CO neighborhood is serving up delicious Sonoran-inspired Mexican cuisine – featuring the perfect combination of fresh, simple, high-quality ingredients. Apart from their phenomenal food, Blanco is a seriously gorgeous space that's unlike anything we've seen in Denver. With a laid-back party vibe throughout the restaurant, you'll feel as though you've been transported to your own little slice of paradise.
Psst… don't forget to sip on one of their delicious Mexican cocktails, frozen margaritas, and/or tequila and mezcal flights. 
THE EXPERIENCE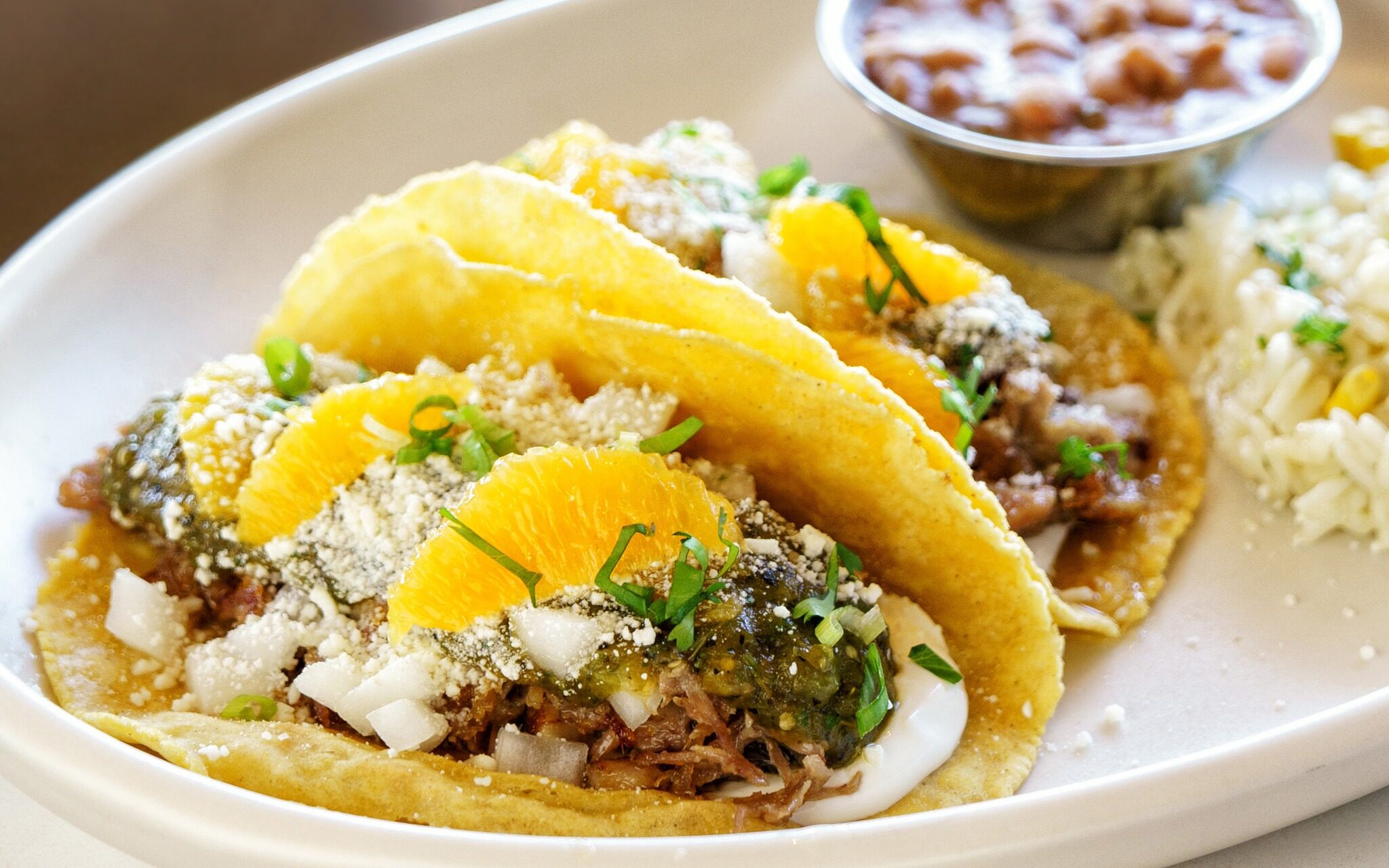 We were fortunate enough to visit Blanco for dinner and can't wait to tell you all about it!
At first glance, we were immediately taken back by their incredibly stunning bar and dining space. We were then promptly greeted by a very friendly host and taken to our table. Our server was highly attentive and did a great job walking us through the menu(s) and helped ensure we had the best experience while we were there, thanks José!
With an incredible dinner, happy hour and drink menu – we had a hard time deciding between all the mouthwatering options. We're still dreaming about their machaca tacos and flan.
Psst… don't for get to check them out on Taco Tuesdays for some great happy hour deals.
BRUNCH AND BEYOND
You had us at brunch!
Blanco recently launched their brunch menu which is the perfect way to enjoy a sunny Colorado day. Running Saturdays and Sundays, their brunch menu features some signature Blanco favorites like their Bacon & Egg Cheese Crisp, Ancho Spiced French Toast, Baja Breakfast Burrito, Chilaquiles Verdes and Bloody Marys (and Bloody Marias).
IN BLANCO WE TRUST
We'd sincerely like to thank Blanco Cocina + Cantina and their incredible staff for the amazing hospitality during our visit. We definitely have a feeling we'll be back! 
As always, we love seeing and hearing from you, be sure to follow us on Instagram @TheDenverEar and tag #TheDenverEar for a chance to be featured.