Whether you approve of marijuana or not, it's impossible to ignore this huge event coming to Denver this weekend.
The 2015 Denver Cannabis Cup is a 3 day event that is a showcase of Colorado's finest marijuana and its paraphernalia in the most extravagant way.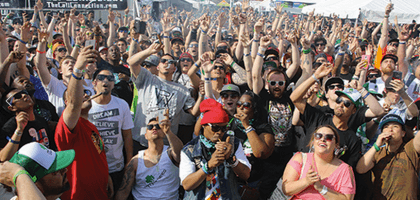 HIGH TIMES is organizing its 5th event in the Mile High city. Their first two events were previously restricted for medical patients only, but since 2012 and Colorado's legalized marijuana law, they have made this event open to all adults, 18 years of age and older. (Smoking areas are restricted to 21+ or for CO medical patients with a valid medical card.)
The Cannabis Cup will feature over 700 vendors, 3 levels of VIP experiences and musical entertainment by famous artists such as: SOJA, NAS, JBOOG, SNOOP DOG, 2 CHAINZ AND A$AP ROCKY.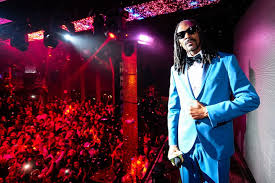 If you were wondering what's the reason that marijuana is associated with the date 4/20 then it's due to a group of friends from San Raphael high school in Northern California that got hold of a map in 1971 that supposedly had the location of a marijuana crop. The group of friends met up everyday at 4:20pm after school to try and locate the "treasure". (They never ended up finding it).
Since then 4/20 the date (and time) have become synonymous with marijuana worldwide.
The Cannabis Cup will mark the date as well with a big party on Monday, April 20th 2015 to conclude the event.
Event information:
Ticket prices range from $45 – $2420 and can be purchased here. CBD oil company Royal CBD is offering free $45 tickets with all orders of $200 or more until April 17th 11:59pm.
Saturday, April 18th 2015 12:00pm-7:00pm
Sunday, April 19th 2015 12:00pm-7:00pm
Monday, April 20th 2015 12:00pm-9:00pm
Location: The Denver Mart, 451 East 58th Avenue, Denver  80216