Sip sip hooray!
What better way to do just that than drinking atōst, a unique line of American Aperitivos perfect for wine and cocktail lovers alike. Whether you're looking to try something new, step up your bartending skills or (finally) find something that's sure to please everyone, atōst is for you.
Here at The Denver Ear we love highlighting amazing businesses in/around Denver that we know are sure to be your new favorite.
THE CONCEPT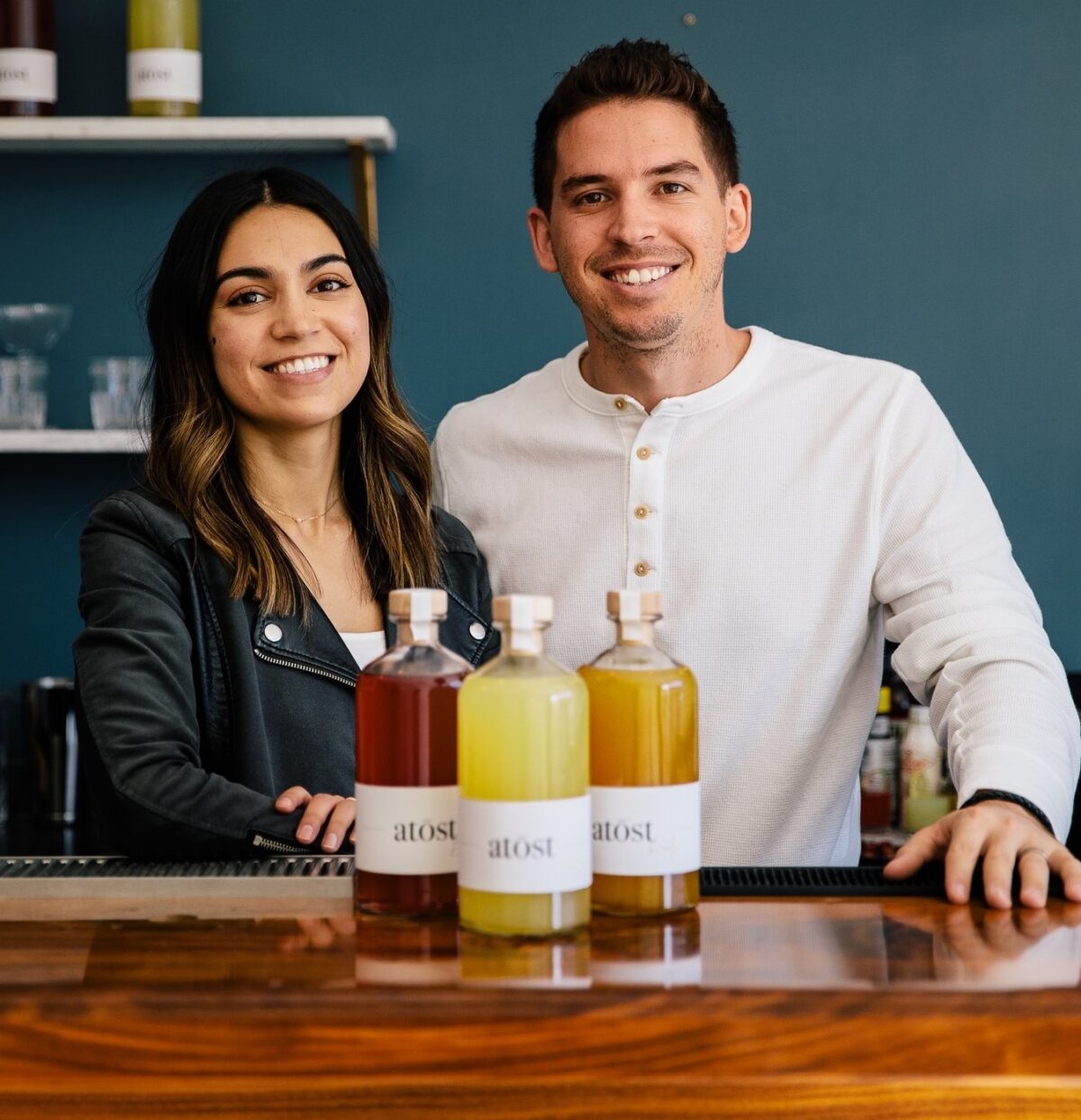 atōst is the brainchild of Kyle and Cindy Pressman, who were looking to bridge the gap between fine wine and craft spirits. These California natives found themselves facing a dilemma we know all too well, deciding between settling in with a glass of wine or a cocktail for the night. Given their varying palates and preferences they decided to shoot for something in the middle and from that day on atōst was born.
What really sets atōst apart from other aperitifs on the market is how easy they are to drink, trust us!
THE EXPERIENCE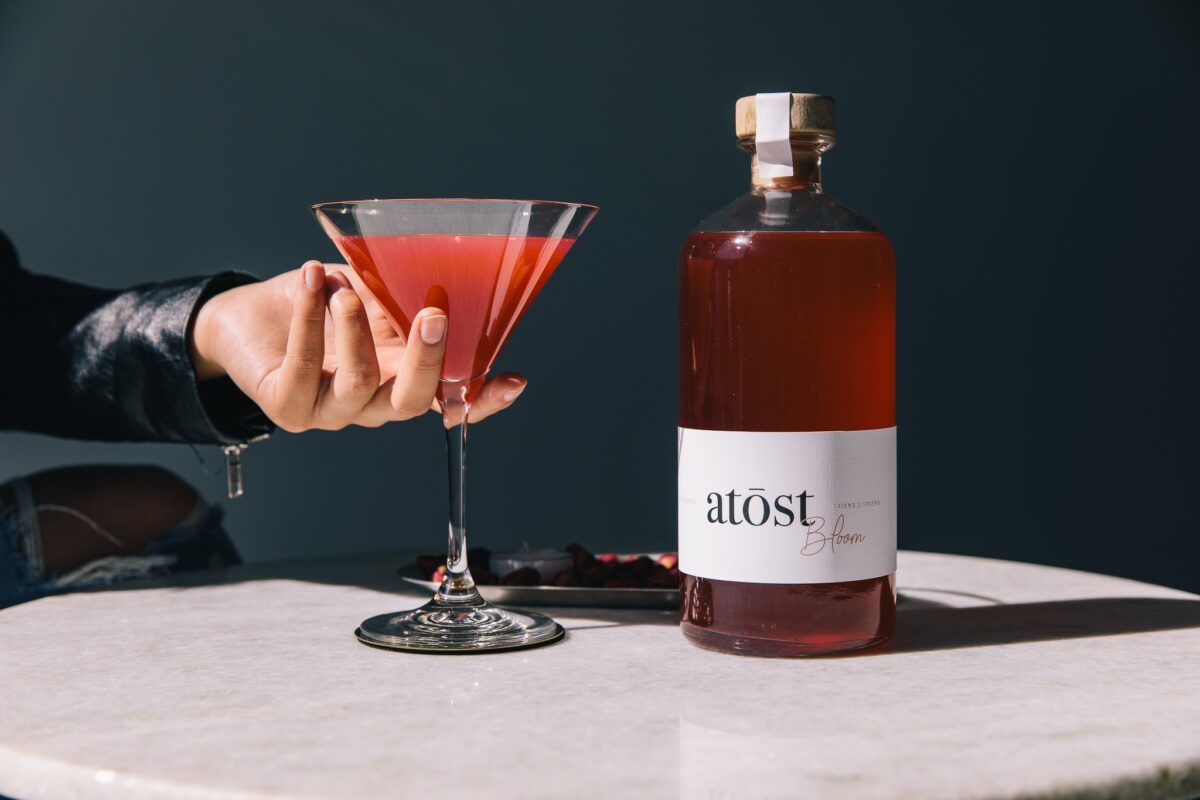 We were fortunate enough to visit the amazing atōst lounge in Golden, CO and sample a few of their cocktails for ourselves. At first glance, the lounge gave us serious speakeasy vibes as it was discreetly tucked away and perfect for those looking for a quaint and cozy atmosphere. We were lucky enough to have cocktails mixed by Kyle and Cindy themselves, and they didn't disappoint. Each cocktail was carefully crafted to highlight the unique and noteworthy flavors of their aperitivos, each as exceptional as the next.

The attention to detail and time spent on each bottle of their aperitivos is second to none, with every bottle crafted and bottled in their Golden, CO winery just adjacent to the lounge. We had a great time and will definitely be back soon! Psst… we HIGHLY recommend the Mtn Roots and/or Bloom Spritz.
Aside from the amazing drinks and atmosphere, atōst lounge paid close attention to creating the safest and finest experience possible, which is especially important during these times.
WHERE TO FIND THEM
How to get your hands on atōst?
There's a few ways to try atōst, whether your looking to experience it in person or at home, they've got you covered. You can visit their lounge Friday-Sunday from 4pm-8pm, no reservations necessary. You can also find them in stores at Marczyk's Fine Foods or Pearl Wine Company. Of course, if convenience is more your style be sure to visit their online shop where you'll find each of their 3 distinct flavors, Roots, Bloom and Citrus.
Psst… did we mention free shipping on orders over $50.
IT'S BEGINNING TO LOOK A LOT LIKE COCKTAILS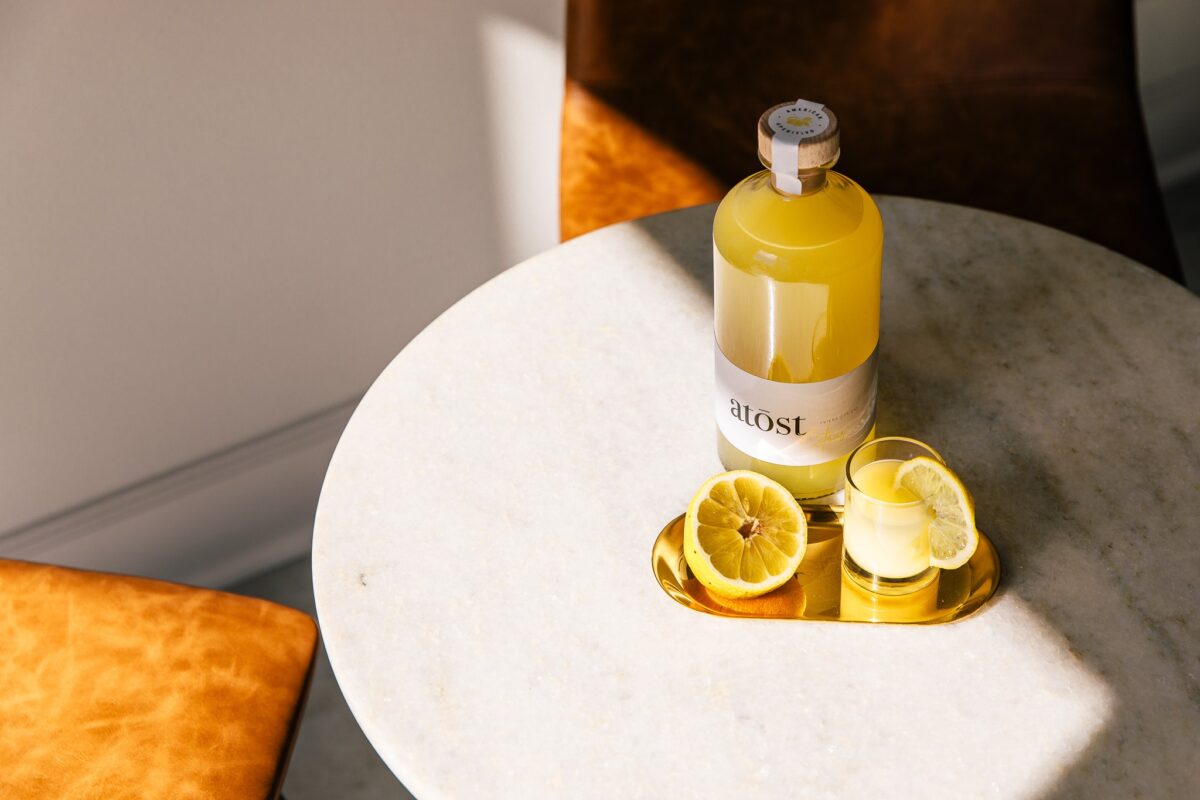 Whether you're looking to B.Y.O.B. – be your own bartender – or try something new, what better time to do something special for yourself and others by bringing home one or three (we won't judge) bottles of atōst to enjoy.
As always, we love seeing and hearing from you, be sure to follow us on Instagram @TheDenverEar and tag #TheDenverEar for a chance to be featured.