It's the world's favorite beverage. It's what keeps all of us awake and moving. It's coffee and we just couldn't live without it. In the Denver area, coffee is a lifestyle, with hundreds of coffee shops and roasters calling the Mile High City home.
Luckily for us (and for our caffeine cravings), many of these coffee destinations are now offering coffee subscription services, so we can support them without even having to leave our homes.
We compiled a list of some of the best, so you can bring local beans right to your own coffee maker. Enjoy!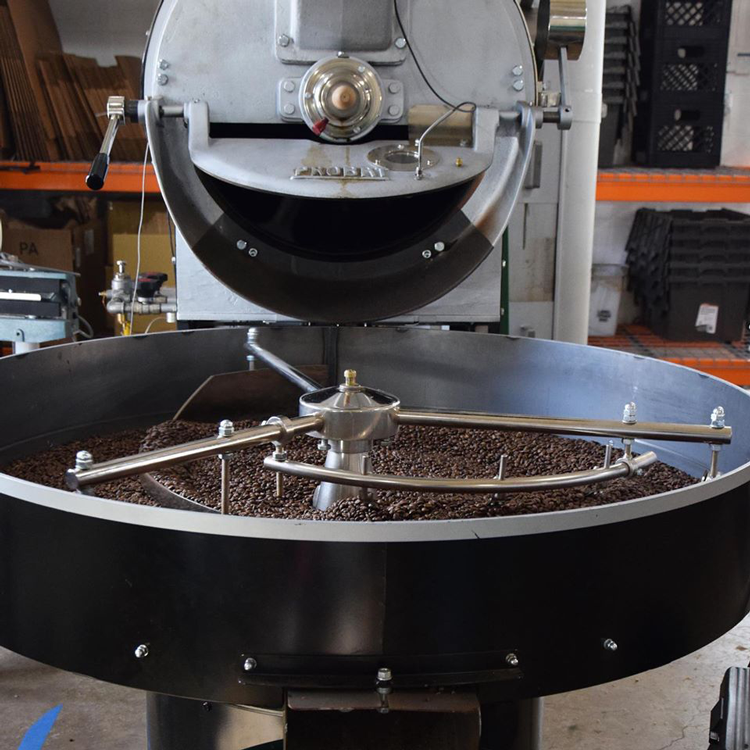 Photo courtesy of Commonwealth Coffee
Commonwealth Coffee was founded in the fall of 2013 with the goal of sharing handcrafted coffee with people. By fostering a sense of community and carefully crafting every single roast, they've developed quite the following in North Park Hill. While we can't enjoy an entire afternoon in their bright and open shop, we can order some of their delicious coffee and recreate the experience at home! For $15, you can get delivery of one bag of Commonwealth Coffee every other week if you live in Denver. Selections rotate through their single-origin offerings, but you can email them to order a specific roast if you have a favorite.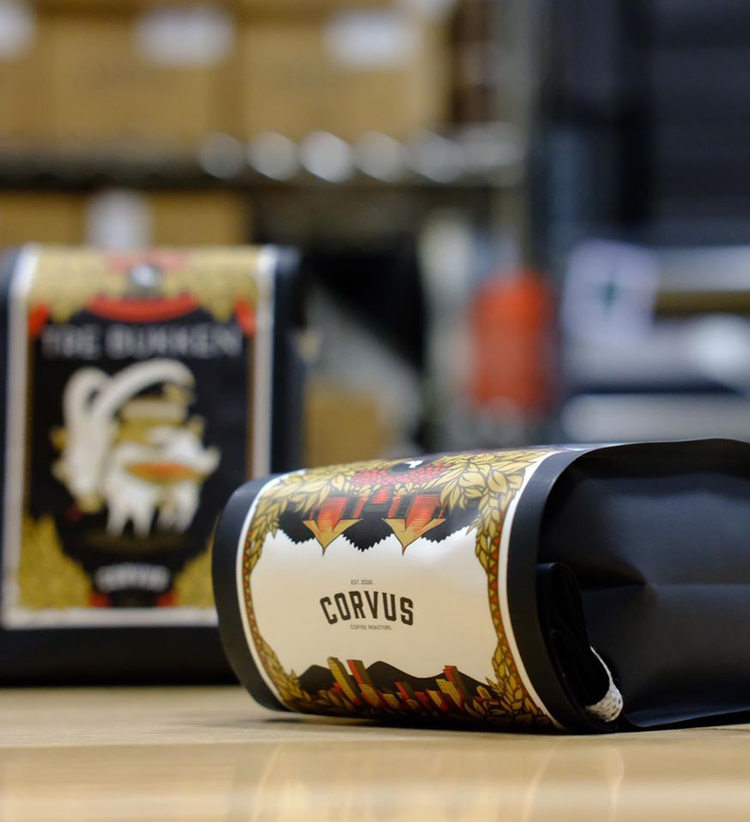 Photo courtesy of Corvus Coffee
Now found in homes and coffee shops all over the country, Corvus Coffee Roasters began right here in Denver and still operates two Denver cafes. Their motto, "Good coffee comes from good people," comes from their mission to source green coffee beans directly from the farmers who grow them. And their team visits those farmers every single year. Back home, they roast coffee by hand in small batches, sell it online, and brew it in cafes on South Broadway and in the Denver Tech Center. If you want to bring a big of the Corvus magic home, sign up for a subscription and get a single 12-ounce bag of coffee delivered weekly, bi-weekly or monthly for $22 or two bags for $39.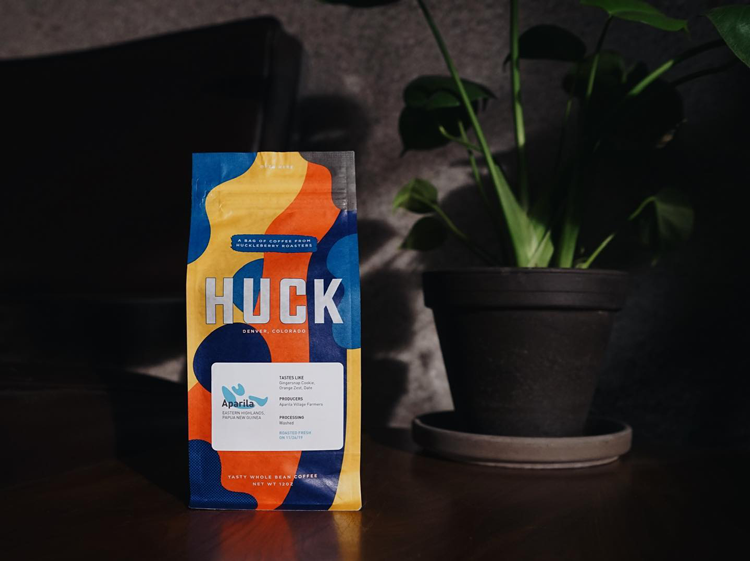 Photo courtesy of Huckleberry Roasters
Huckleberry Roasters was started in 2011 by two friends who wanted to build a business that made an impact on our city and its people. Seemingly in no time at all, the small roasting operation exploded into what it is today: a coffee giant in a city that loves coffee. And that means their impact has grown, too. Their entire team is dedicated to being a socially conscious business that invests in people and seeks out collaboration, both locally and globally, and when they're sourcing coffee, they prioritize small farms and coffee co-ops. You can get their yummy coffee delivered to your door with their coffee subscription! Click here to view their current offerings. They are also currently offering a special "Social Distancing Subscription" for locals that includes local delivery via bike or car delivered to your door within the week.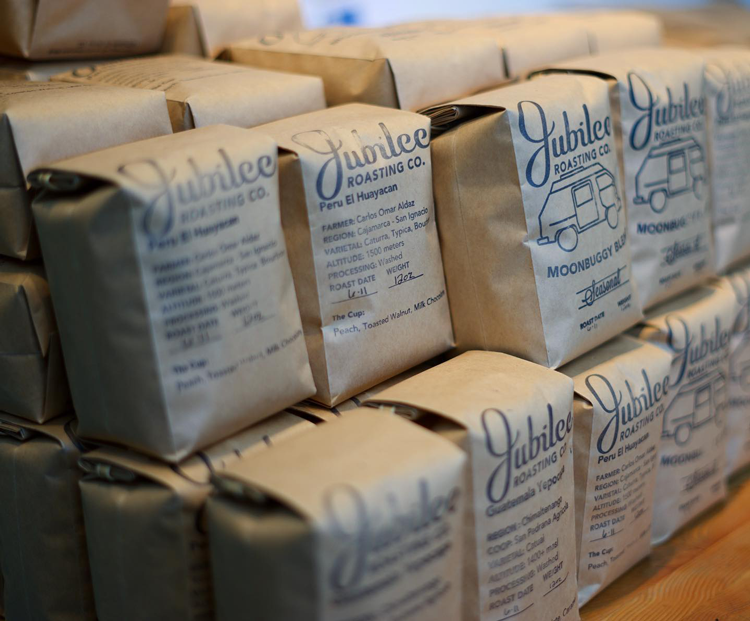 Photo courtesy of Jubilee Roasting Co.
This roaster and coffee shop with locations in Denver and Aurora was born out of the idea that we are not the most important thing. According to their website, "it's more like we are just some trees in a story about a forest." With that idea in mind, they work hard to put good coffee and our community first in everything they do. Right now, they are working with charitable donors from all over the city and student volunteers from CU Med to deliver coffee, snacks and meals 3–5 times a week to health care workers in and around Denver. As for a coffee subscription service—they have one of the best, giving you the chance to choose between single-origin or their popular Moonbuggy Blend. It costs $13 every month for a 12-ounce bag of whole bean coffee and you can sign up here.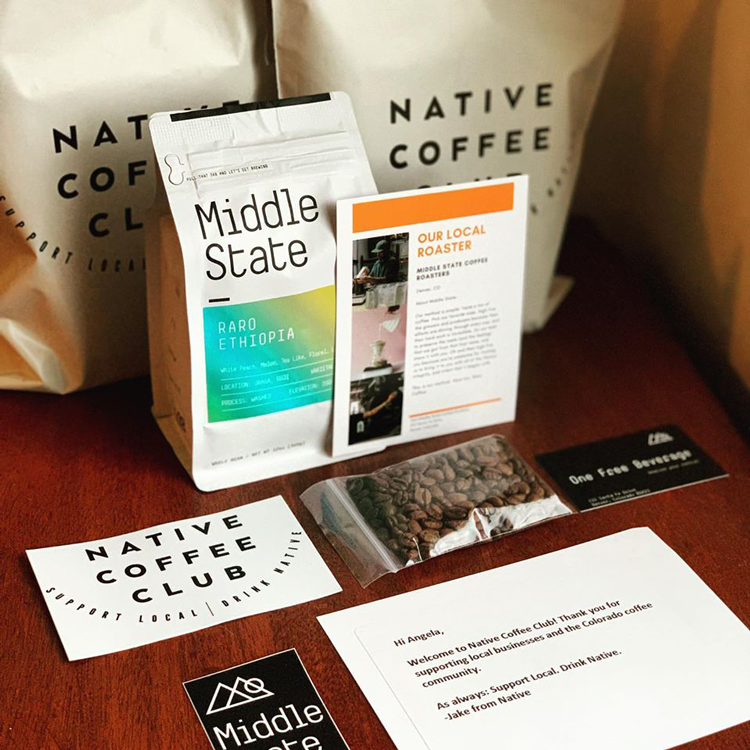 Photo courtesy of Native Coffee Club
If you can't choose between any of these incredible roasters and want to support them all, Native Coffee Club is for you! This Colorado coffee subscription service gives you the chance to receive a bag of coffee, a free drink card and some merch from a featured Colorado coffee roaster every month. The roasters range in location, from Denver to Colorado Springs to Boulder and Fort Collins. You can get started on your subscription to help #SaveColoradoCoffee today by clicking here.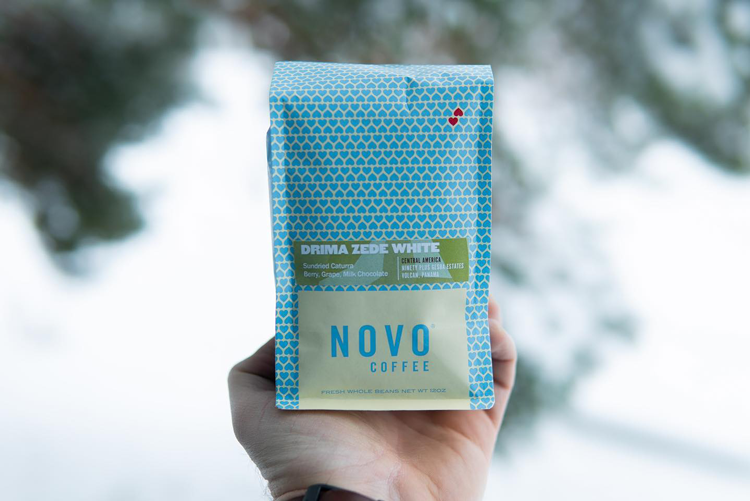 Photo courtesy of Novo Coffee
Founded in 2002 by Jake, Herb and Joseph Brodsky, the Novo Coffee family has grown to include five locations throughout Denver including a roastery on Larimer, a Novo Barista Training School and a cafe in Hilltop. And while we definitely miss spending time at any of their many locations around Denver—including attending their one-hour coffee tastings—you can sign up for their subscription service and enjoy their amazing coffee at home. Order a Novo Coffee subscription box in 3-month, 6-month or 1-year options. Then select your choice of The Variety (three 4-ounce packages, $19.95/month), The Double (two 12-ounce packages, $33.95/month), or The Single (one 12-ounce package, $19.95/month). Visit their website to sign up.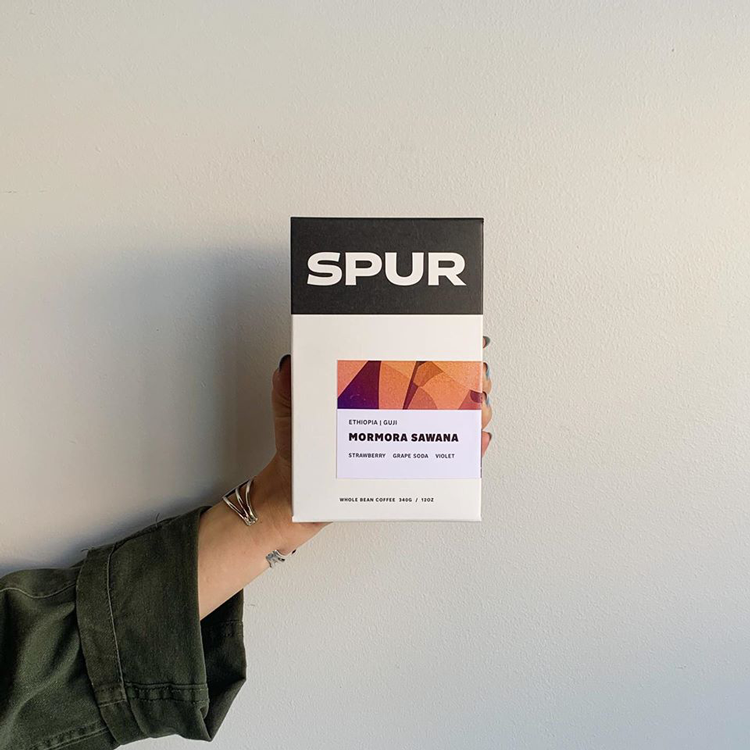 Photo courtesy of Spur Coffee
Whether it's the growers, the shippers, the roasters, the makers or the drinkers, Spur Coffee loves people and loves coffee for the way it has connected their team to every person along that journey. With their coffee subscription service, you can receive a 12-ounce box of freshly roasted whole bean coffee every four weeks. The service costs $18 a month and features a rotating cast of coffee so you can try different offerings each time. Click here to get started!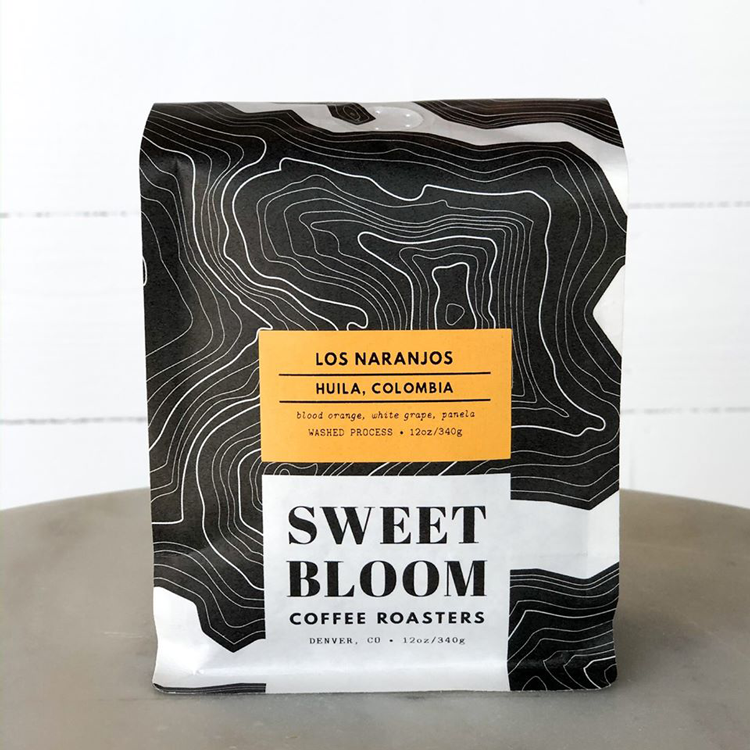 Photo courtesy of Sweet Bloom Coffee Roasters
Though officially located in Lakewood, Sweet Bloom Coffee Roasters is frequently named on lists of Denver's best coffee shops and roasters, because they roast and brew some of the best coffee in the entire state. In fact, Founder Andy Sprenger is a two-time US Brewers Cup Champion, and runner-up in the World Brewers Cup Championship, the 2013 US Aeropress Champion, and the 2014 US Cup Tasters Championship! Their coffee subscription service has several different options including one bag, two bags, a five-pound bag and a 12-week gift subscription. No matter which you choose, this service will have you drinking delicious, freshly roasted in-season coffee all month long.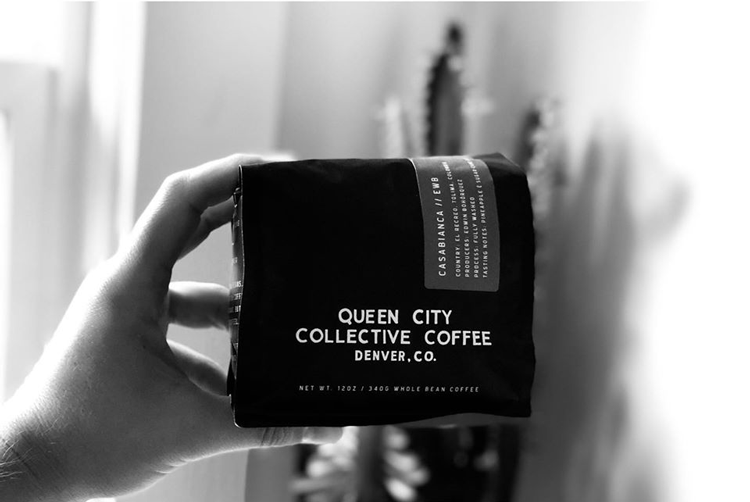 Photo courtesy of Queen City Collective
Queen City Collective's origins begin in the mid-2000s as the owners, Eric, Luke and Scott Byington, worked and researched in rural Africa. Eventually, they came back to The Mile High City, and indulged their passion for coffee by moonlighting as baristas and roasters. Thus, Queen City Collective was born! What sets this roastery apart from the rest? They exclusively buy coffee from women-run cooperatives in Central America. They do this through their Made by HER program, which is so incredibly interesting we're sad we can't go into the whole process now. You can learn more about it by visiting their website.
So when you sign up for their coffee subscription service, you're not only helping support a local coffee shop, you're also helping to support female farmers all over Central America! A Queen City Collective Coffee Subscription can be purchased in amounts of one monthly bag for $20 (a cup every other day), two monthly bags for $32 (a daily cup), or three monthly bags for $48 (2 cups a day).
Just Brew It!
Where do you get your coffee? Let us know your favorite Denver coffee destinations in the comments!