Trick or treat yo'self!
To help you get the most out of this Halloween season we came up with 15 spooky things to do in Denver this Halloween 2023. Whether you're looking for some family fun, spooktacular thrills, and/or frightful cocktails – our list is so good, it's scary.
FAMILY FUN
1. WILD FALL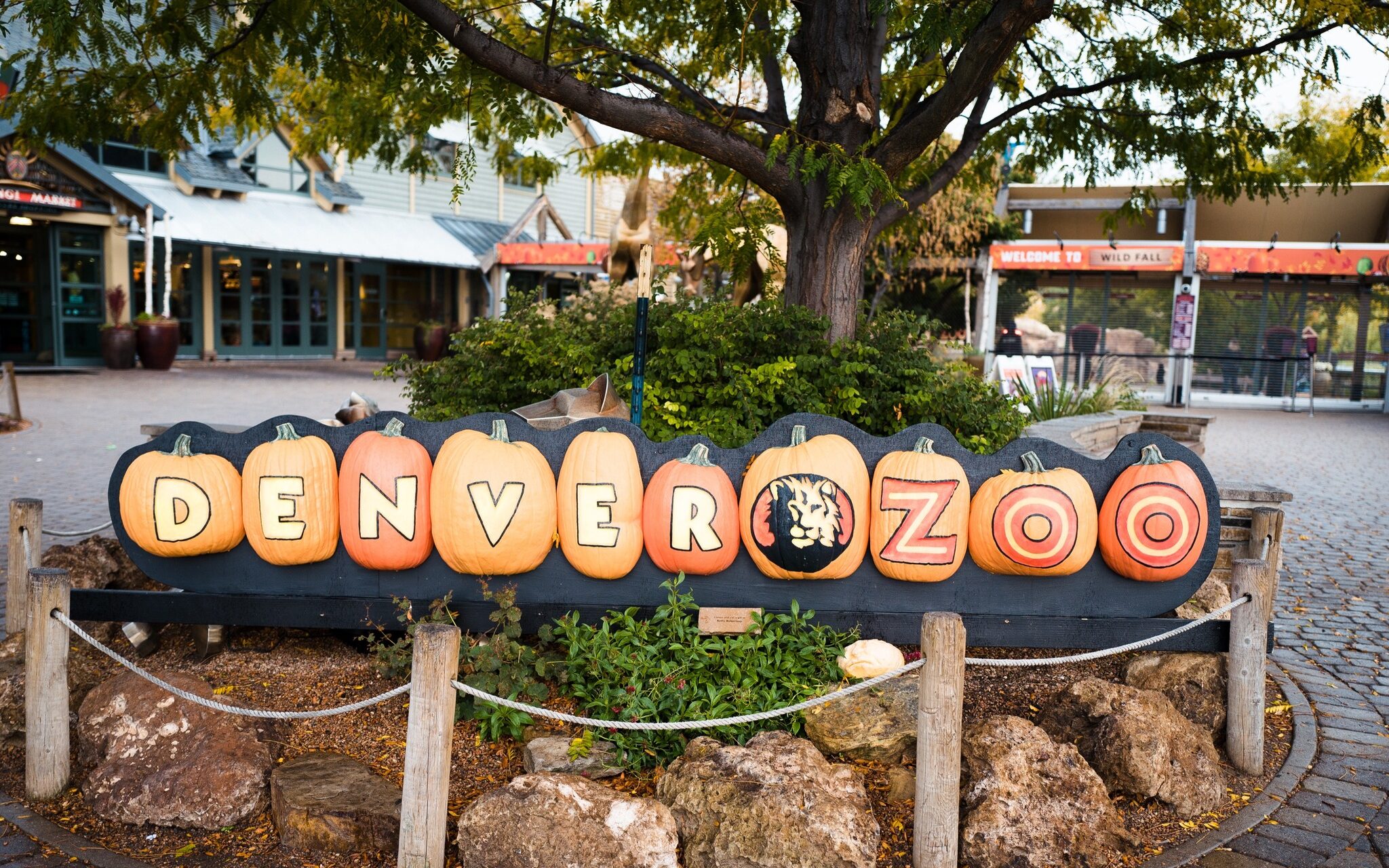 Kicking off our list is Wild Fall at the Denver Zoo.
The Denver Zoo transforms their 84-acre campus into a "falloween" extravaganza. Complete with roaming costumed characters, creature-carved pumpkins, festive food + drink, and special animal demos that connect the supernatural beings to the real-life it's sure to bring the Halloween fun.
Psst… for even more Halloween fun at the zoo, check out their Trick-or-Treat Trail.
2. GOATFLIX & CHILL
Halloween wouldn't be complete without a visit to this Denver Ear favorite – Rocky Mountain Goat Yoga's, Goatflix & Chill. Perfect for the goat-lovers in the family, this twist on a classic spooky movie night is sure to be fun for the whole family. Grab a seat + a goat, and let's start the show.
3. MAGIC OF THE JACK O'LANTERNS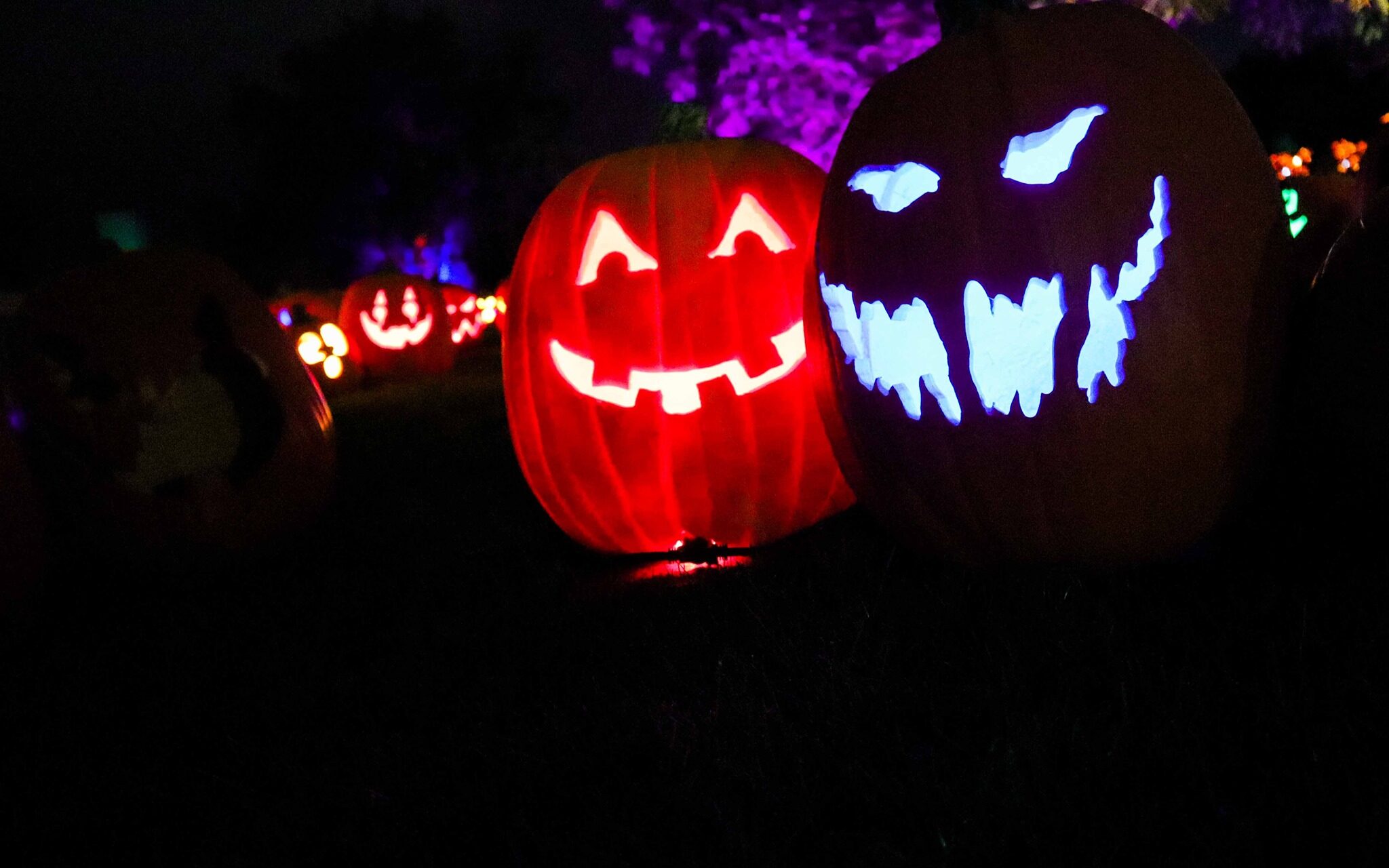 Keeping with the Halloween fun Magic of the Jack O'Lanterns, needs to be on your list this year. With over 7,000 hand-carved jack o'lanterns and incredible displays to match, it's like walking into a real life Halloween Town. Located at Hudson Garden's in Littleton, you'll want to snag your tickets before they're all gone.
4. BOONION STATION TRICK-OR-TREAT PARADE
Our next pick is serving up tricks AND treats.
Boonion Station… we mean Union Station is hosting a free, family-friendly Halloween extravaganza on October 25th. Your little ghouls and goblins will enjoy a trick-or-treat parade throughout the station and activities like: balloon art, face painting, live entertainment, spooky tunes, and more. The parade begins at 5 pm, with prizes awarded for the best costumes.
5. HALLOWEEN HAUNT
Rounding out our list of family friendly fun is Four Mile Historic Park's Halloween Haunt.
Taking place on October 28th, you'll enjoy creepy crafts, pumpkin decorating, face painting, crawly critters, and games for kids and adults of all ages. Be sure to visit the event site for tickets, FAQs and more.
SPOOKTACULAR THRILLS
6. FRIGHT FEST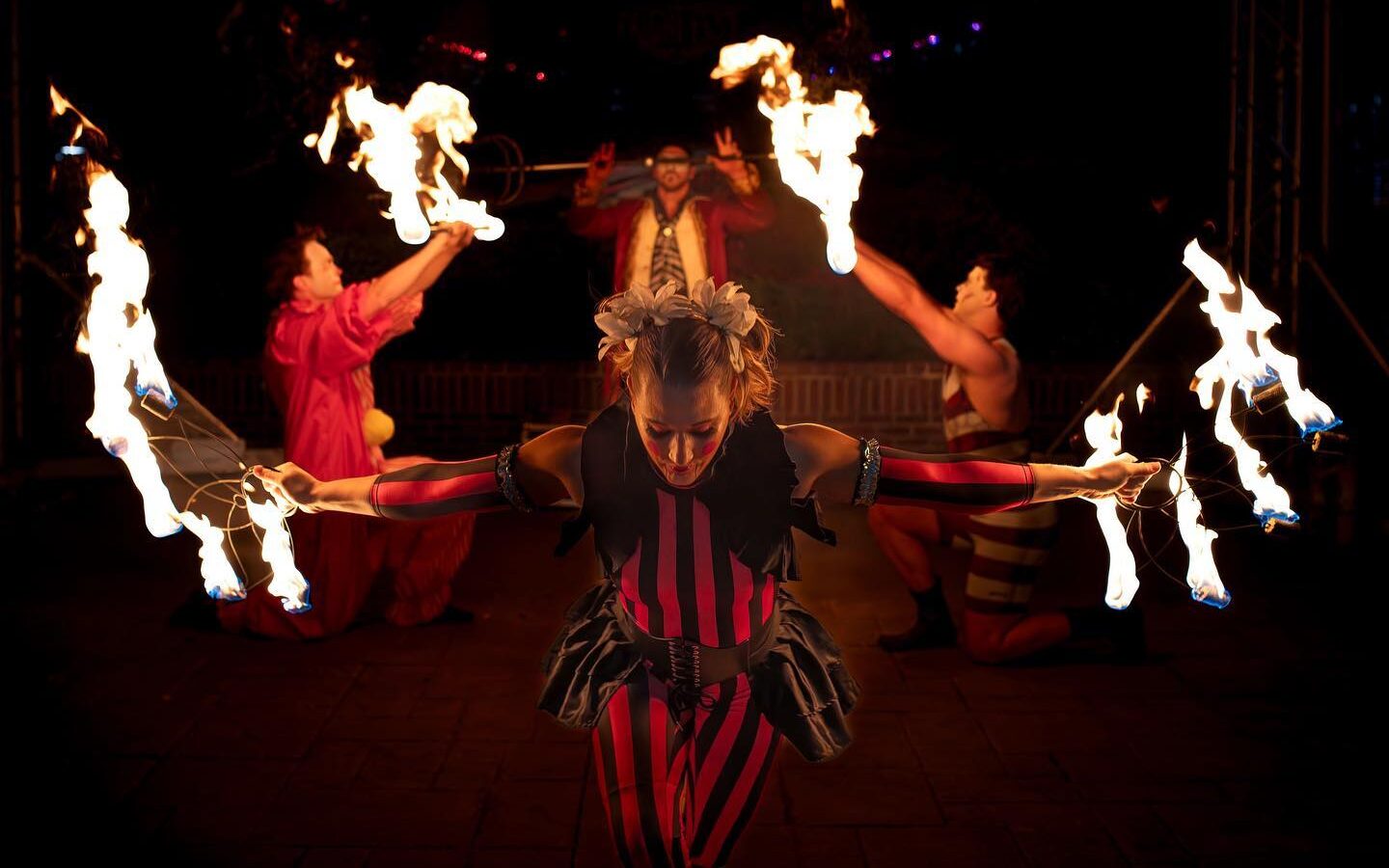 Kicking off our list of spooktacular thrills is Elitch Gardens' Fright Fest.
Fright Fest runs every weekend in October and is serving up family fun during the day AND frights by night. You'll enjoy all your favorite rides with spooky surprises along the way. Be sure to check out one (or all) three of the haunted attractions and keep an eye out for the ghouls, goblins, monsters and others that stalk the park by night.
Psst… be sure to check out their new Carn-Evil haunted attraction.
7. THE 13TH FLOOR HAUNTED HOUSE
Come for the haunted house, stay for the Halloween vibes.
Aside from their incredible haunted house(s), the 13th Floor Haunted House has plenty of Halloween themed fun to keep you coming back for more. From axe throwing, tiki tarot experience, Shriekeasy Bar and more; there's plenty of frightful fun to be had. Open every day through Halloween, tickets can be found here.
8. NIGHTLY SPIRITS
Up next is a spooky season must – Nightly Spirits' Ghost Tour Pub Crawl. This ghost tour meets pub crawl takes you on a walking tour of some of the spookiest and most haunted places/stories Denver has to offer. With options in LoDo and SoBo, there's plenty of scare to go around.
Don't hold it against us if we sit this one out!
9. BROADWAY HALLOWEEN PARADE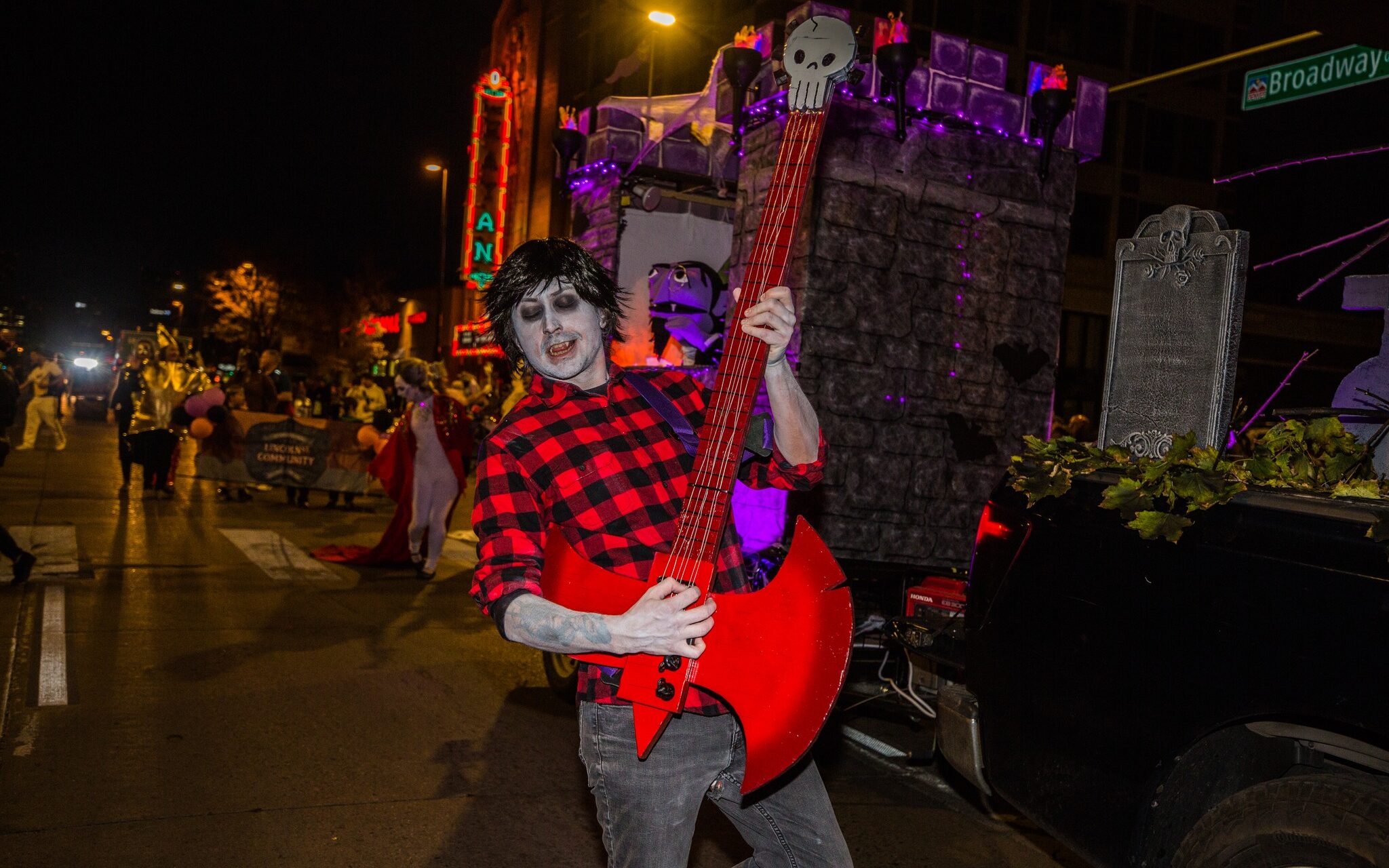 Rounding out or list of spooktacular thrills is the Broadway Halloween Parade.
Taking place on Saturday October 21st along Broadway, you'll enjoy spooky floats, bands, marchers, magicians & more! This event is family friendly and sure to be full of tricks and treats this Halloween season. Be sure to visit the event site to see all the ways you can join in on the fun.
FRIGHTFUL COCKTAILS
10. MILLERS & ROSSI
Kicking off our list of frightful cocktails is Millers & Rossi.
They are serving up some extra scary cocktails, movies AND all the Halloween vibes this month. With spooky cocktails like their morgarita, PSL espresso martini, and witches brew – you're in for a scary good time.
11. MY NEIGHBOR FELIX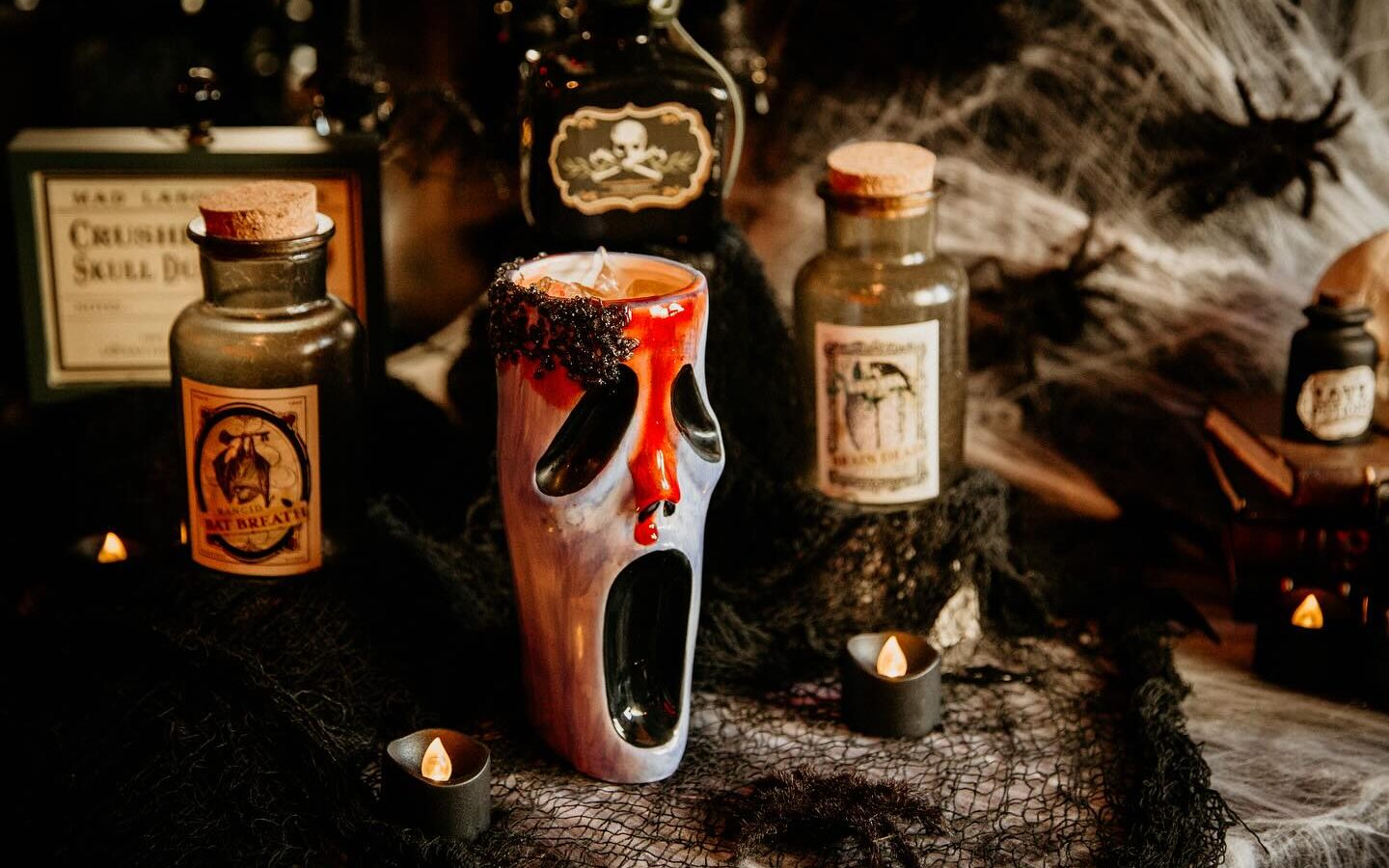 Up next is another Denver Ear favorite – My Neighbor Felix. This October their LoHi location transforms into a haunted Halloween themed pop-up bar that is to die for. Complete with spooky cocktails, music, movies and more; we can't wait to check it out!
Can you say #SquadGhouls?
12. SPOOKY SPEAKEASY
You had us at spooky.
This October Union Station debuts their hauntingly delightful New Orleans voodoo-themed spooky speakeasy pop-up bar! Running from October 19-31, you'll enjoy eerily spooky handcrafted cocktails with a side of Bayou vibes. We're scared just thinking about it.
Psst.. no reservations required.
13. CAMP SHIVER CREEK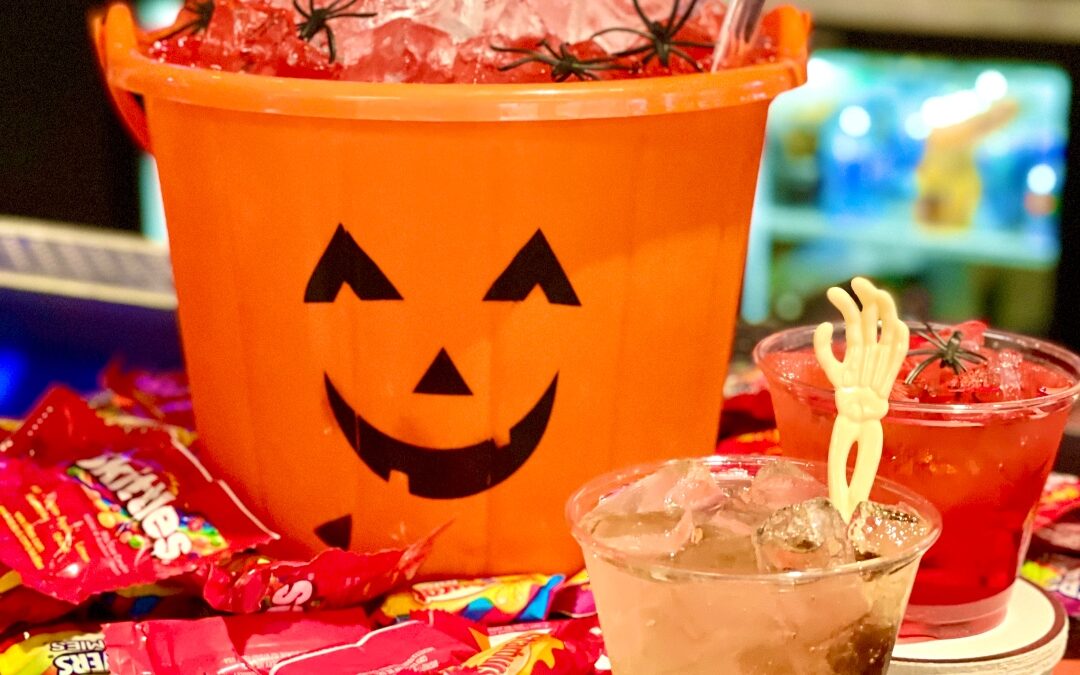 Our next pick is an ode to all of your favorite 80's slasher flicks.
Camp Shiver Creek is Milepost Zero's killer new halloween pop-up that's sure to be a real scare! Open every night through Halloween, you'll enjoy frightful cocktails, spooky events, and Halloween decor galore.
Psst.. be sure to check out McGregor Square's Halloween events.
14. DIA DE DRAG
For those looking for drinks and a show this spooky season, Cervecería Colorado's Dia De Drag is back on October 22nd for a Hocus Pocus themed drag extravaganza. Tickets are still available and can be found here. Don't forget your costumes/spooky fits.
15. SPIRITS HALLOWEEN POP-UP BAR
Last but not least is Spirits Halloween pop-up bar. This spooky season favorite is back for another round of Halloween fun. Located in LoDo and open 7 days a week, you'll want to creep on over before it's too late.
HAPPY HALLOWEEN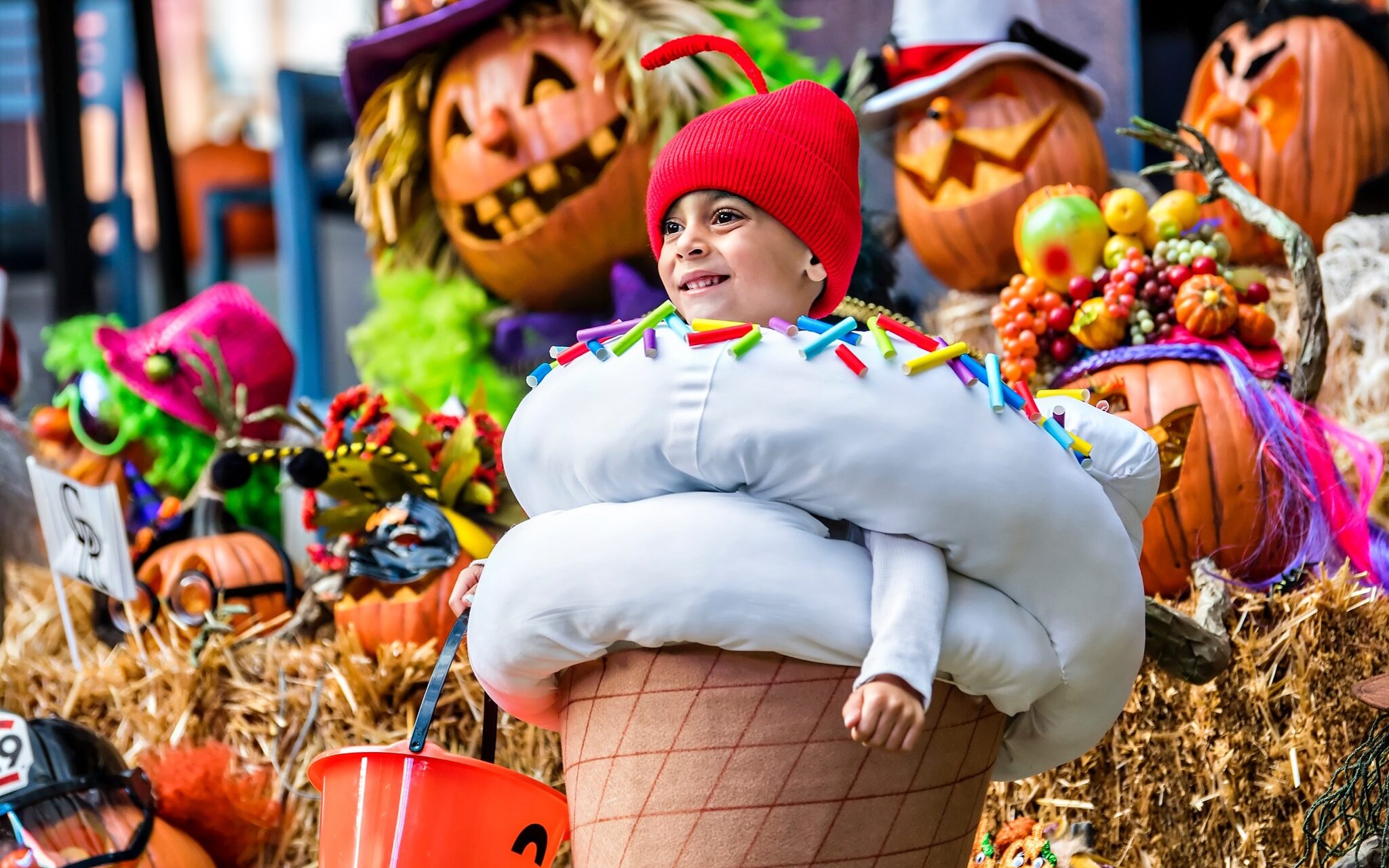 However you decide to celebrate this boo-tiful time of year, we hope you have a happy and safe Halloween!
As always, we love seeing and hearing from you, be sure to follow us on Instagram @TheDenverEar and tag #TheDenverEar for a chance to be featured.