It's our favorite time of year again, we're of course talking about Denver Restaurant Week.
Running April 23 – May 2, this is one week you won't want to miss. With 100s of participating restaurants, multi-course dinner options, and three price points to choose from; we came up with a list of 15 of our favorite restaurants to visit during Denver Restaurant Week 2021.
With things beginning to open up around Denver, we know these amazing restaurants are so excited to welcome you back. Whether you're looking to dine in, #PatioVibes, or to-go options; our list has got you covered.
HOW IT WORKS
While we know many of you may already know the drill, a quick refresher never hurts.
With so many restaurants to choose from, we broke it down for you based on each of the 3 price ranges, which range from $25, $35 or $45 per person. To help you get the most out of your week be sure to check out a list of dining neighborhoods to visit and these dining tips to help you get the most out of your week.
Now for the moment you've all been waiting for… food and more food! While this may not be a comprehensive list (you can find that here) check out 15 of our favorites that we know you're sure to love.
$25 PER PERSON
1. KACHINA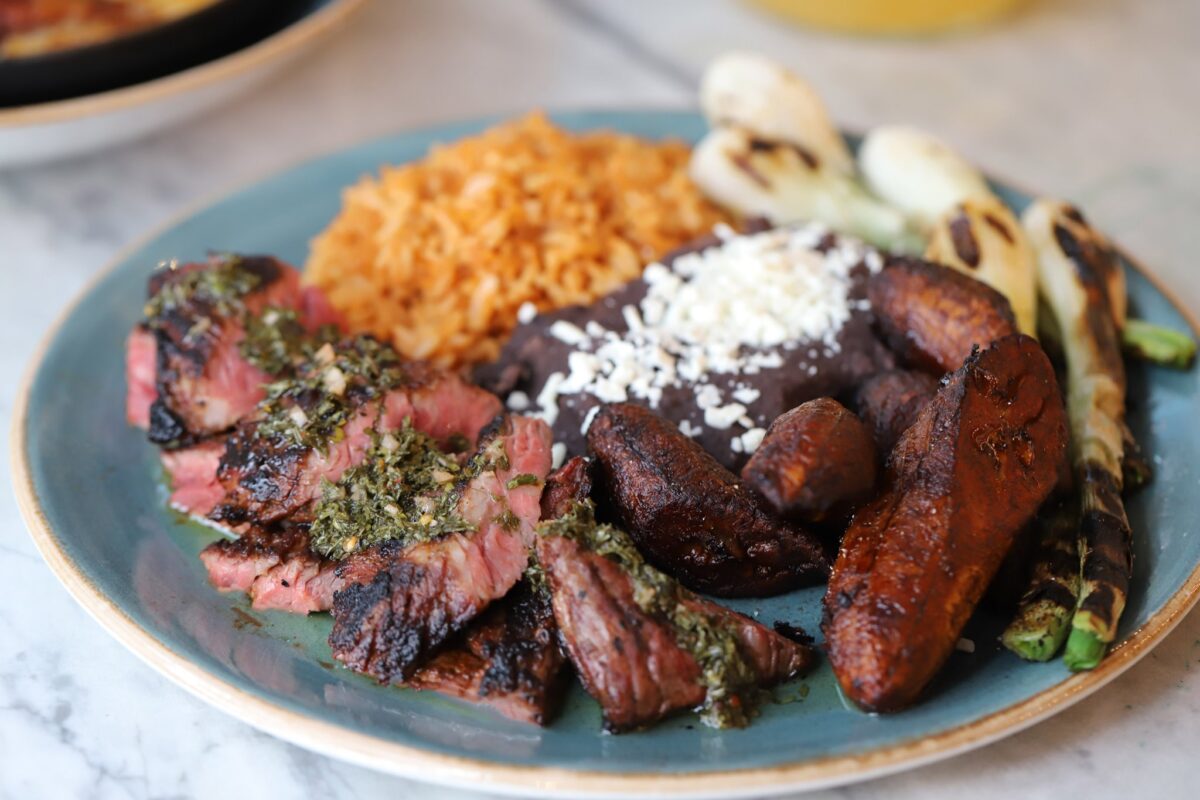 Up first is one of our favorites, Kachina Cantina.
Easily one of our favorite Mexican spots in Denver, their Denver Restaurant Week menu features a few of their delicious menu staples and some our all-time favorites; all at a great price.
Psst… be sure to save room for their phenomenal churros. 
2. ACE EAT SERVE
While our next pick needs no introduction, Denver Restaurant Week wouldn't be complete without a visit to Ace Eat Serve. This modern take on Asian cuisine is sure to be one of your favorites, if it isn't already. Their menu features some of their mouthwatering greatest hits like shrimp wontons, pork ramen, and Shiitake Shumai.
3. STEUBEN'S UPTOWN
Another favorite of The Denver Ear, Steuben's Uptown is serving up some delicious bites this Denver Restaurant Week. With some incredible options to choose from, we're having a hard time picking just one.
4. LA SANDIA
You had us at enchiladas.
We're of course talking about La Sandia. They're serving up an absolutely stacked lineup this Denver Restaurant Week with some of your favorites like pozole, tacos, and of course ENCHILADAS.
Psst… did we mention they also do margarita pitchers.
5. ADRIFT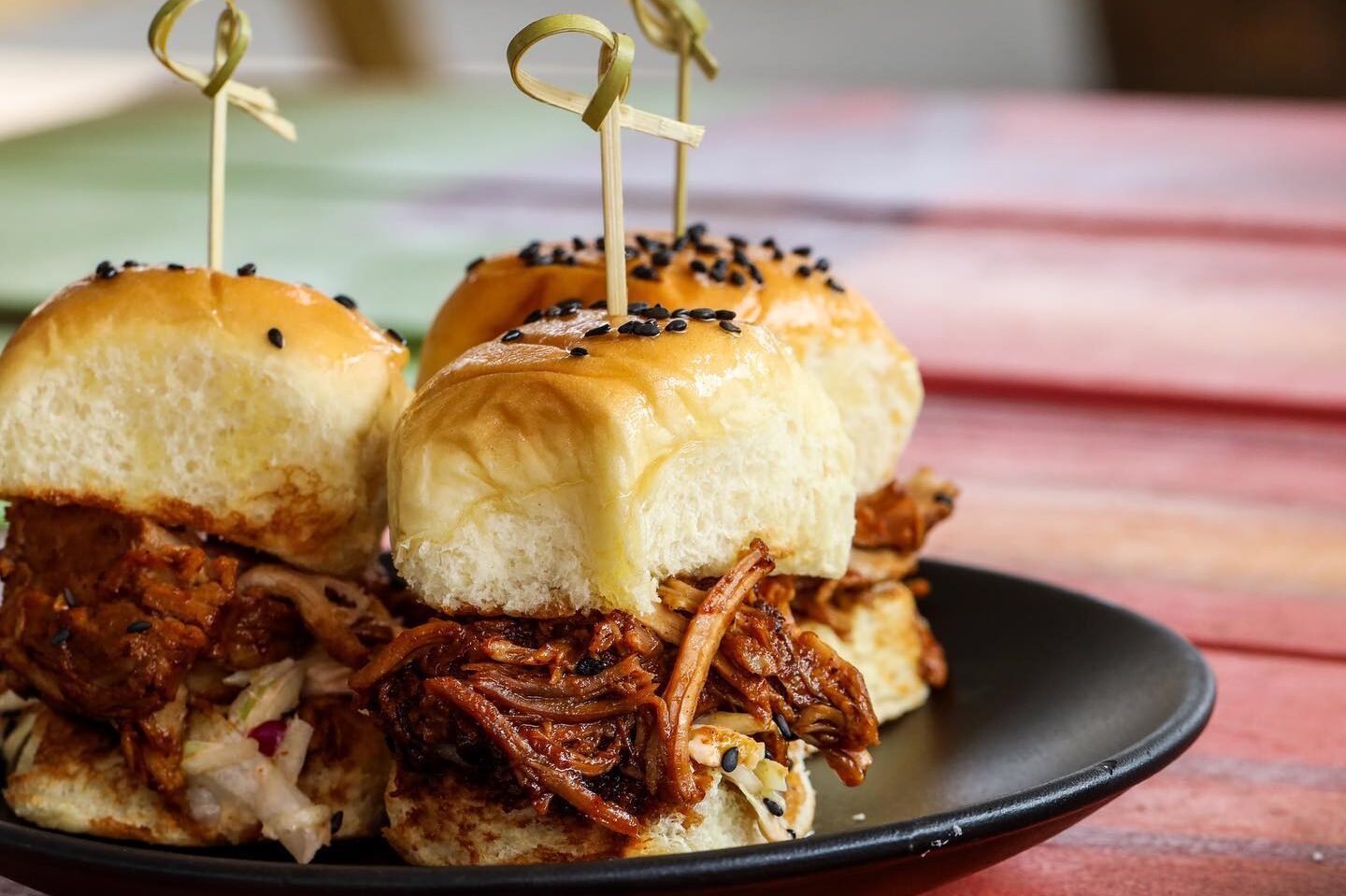 Rounding out our $25 menu list is our own little slice of paradise, Adrift. 
While they may be known for their incredible tiki drinks, their 4-course Denver Restaurant Week menu is definitely one you won't want to miss. Who needs the beach when you can visit Adrift.
Psst… we'd highly recommend you try the Edamame Hummus.
$35 PER PERSON
1. BARBED WIRE REEF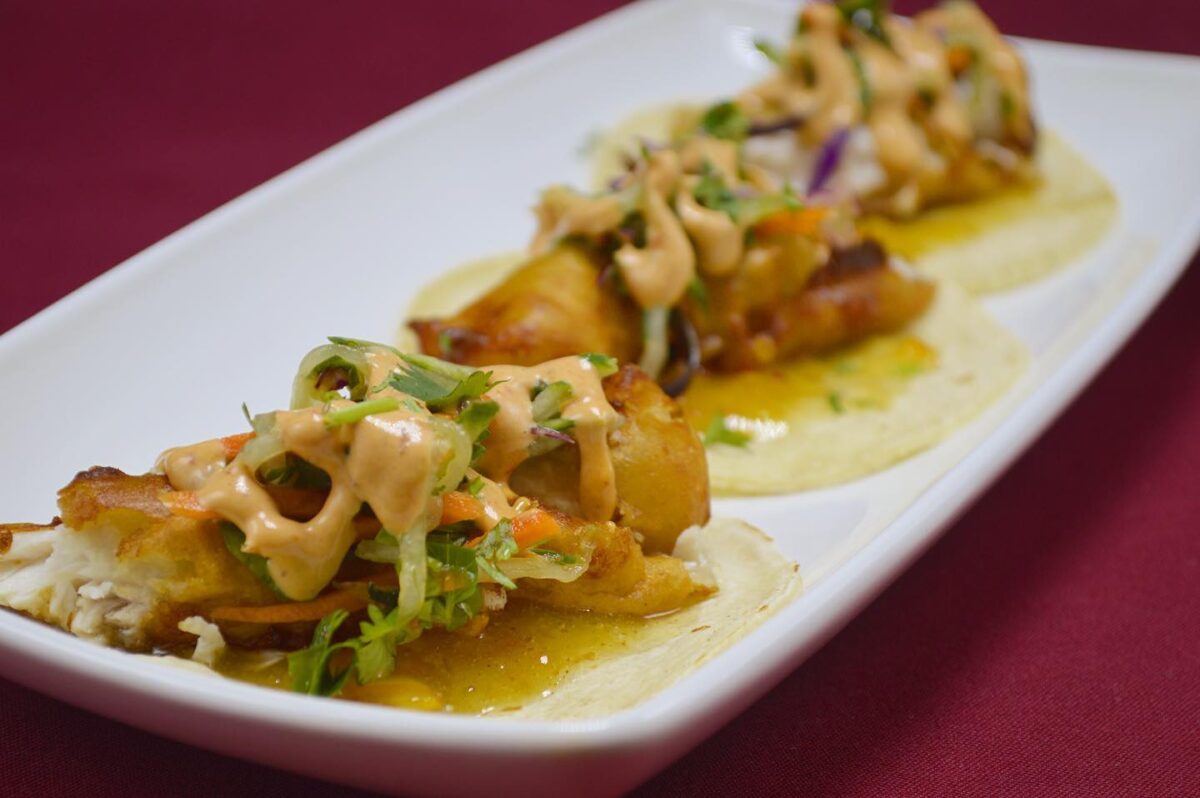 For those looking to walk on the wild side this Denver Restaurant Week, look no further than Barbed Wire Reef. Specializing in wild game burgers, brats, seafood and more; their unique menu is something you need to see to believe. With options like wild boar carnitas tacos, Wild Seafood Fish and Chips, and an elk meat + wild boar bacon burger to choose from; run not walk to Barbed Wire Reef.
2. BLUE ISLAND OYSTER BAR AND SEAFOOD
Another favorite of The Denver Ear, Blue Island Oyster Bar and Seafood came to play this Denver Restaurant Week. Maine Lobster Mac & Cheese… need we say more?
Psst… while we wish EVERY week could be Denver Restaurant Week, be sure to check out their phenomenal happy hour and oyster Mondays.
3. DOWNTOWN AQUARIUM
Dinner with a view!
With amazing floor-to-ceiling views (from each table) of their 50,000-gallon centerpiece aquarium, the Downtown Aquarium is a great way to take your dining experience to the next level. While we can't promise you'll turn into a mermaid… we can (almost) guarantee you'll see one.
4. THE ORIGINAL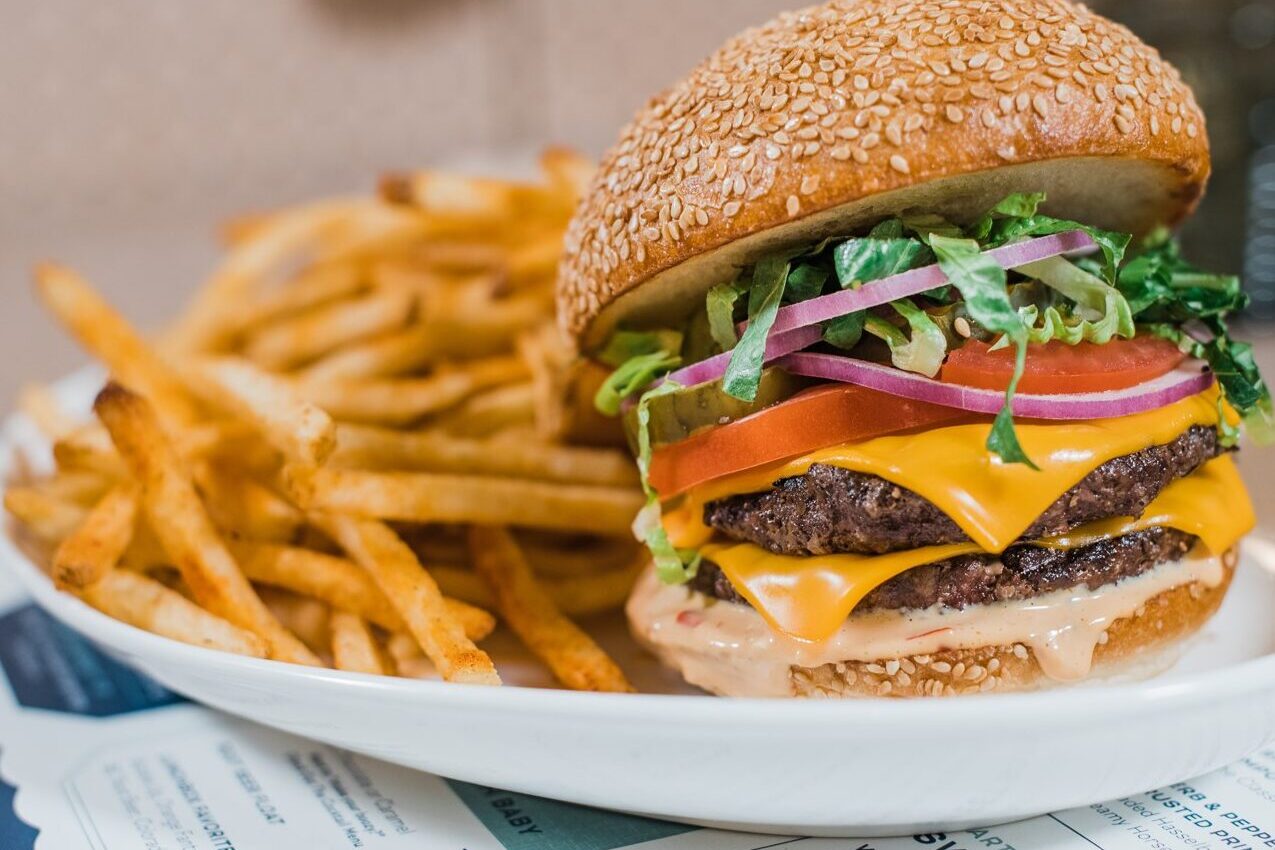 Are you ready for your new favorite restaurant in Denver, look no further than The Original. Located in the newly minted McGregor Square development, The Original is serving up some delicious bites like matzo ball soup, short rib poutine and spaghetti with Impossible meatballs
Making their Denver Restaurant Week debut this week, we can't wait to what they have in store.
5. ZOCALITO LATIN BISTRO
While our next pick needs no introduction, Zocalito is always a great choice. With unique flavors inspired by Chef Beary's travels around southern Mexico, you'll be tempted to order at least one of everything on the menu.
$45 PER PERSON
1. El FIVE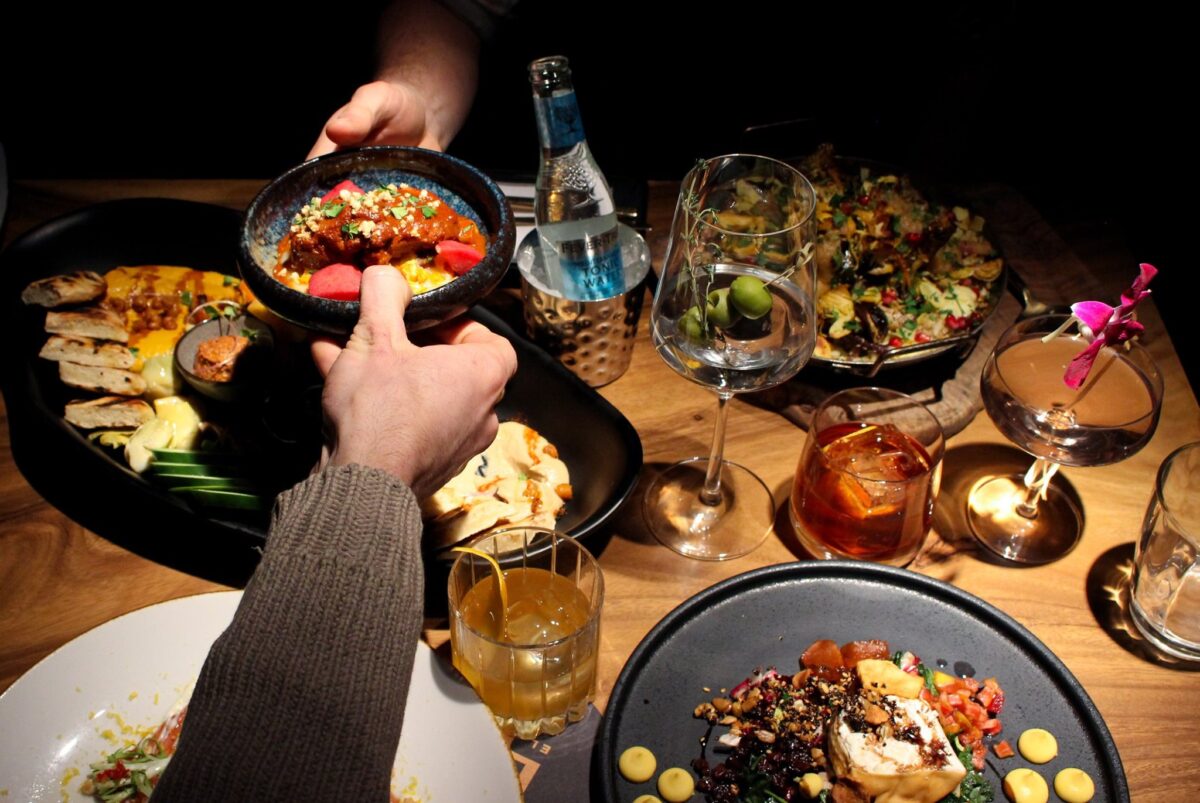 High-five for El Five!
With incredible views and food, it's easy to see why they made the list. With and absolutely stacked Denver Restaurant Week menu, we'd highly recommend making those reservations sooner rather than later as they're sure to fill up quickly.
Psst… did we mentioned we have a totally healthy NOT weird obsession with their paella?
2. FIRE AT THE ART HOTEL
We'd give our next pick 5 fire emojis out of 5 fire emojis.
We're of course talking about FIRE at the Art Hotel. This breathtaking restaurant and lounge with an amazing menu and truly unparalleled views of Denver, is perfect for those looking for a Denver Restaurant Week you'll never forget.
3. LOCAL JONES
Have we mentioned we love to keep it local… especially when it comes to Local Jones. Their 3-course Denver Restaurant Menu features some of our absolute favorites like their ricotta ravioli, NY strip, and chocolate pudding.
Psst… be sure to ask about their wine pairing options.
4. THE NICKEL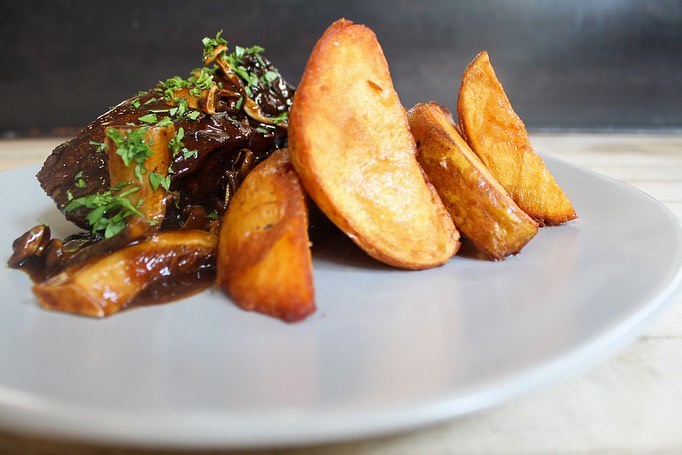 If we had a nickel for every time we thought about The Nickel…
With a Denver Restaurant Week menu featuring delicious options like pork chops, braised short ribs and a chocolate espresso tart, can you blame us?
5. TORO LATIN KITCHEN
Last but certainly not least is Toro Latin Kitchen.
Aside from being visually stunning and boasting some of the most unique drinks in Denver, their food is out of this world. Featuring some amazing options like their 10 oz Sirloin Churrasco, gazpacho, and Buñuelos; Toro is definetely one that needs to be on your list this Denver Restaurant Week.
HAPPY DENVER RESTAURANT WEEK
Calories don't count during Denver Restaurant Week, right?
All jokes aside, whether you're dining in, patio chilling, or picking up we encourage you to show your support as we welcome dining back to Denver. Happy dining!As always, we love seeing and hearing from you, be sure to follow us on Instagram @TheDenverEar and tag #TheDenverEar for a chance to be featured