Bright orange trees, crisp air, cooler temperatures and pumpkin-themed everything—fall is finally here!
Between hayrides, pumpkin picking and corn mazes, you have plenty of ways to stay busy in the weeks ahead. But because there's so much fall fun and only so little time, we rounded up some of the best seasonal to-dos that you need to prioritize this year.
From enjoying some pumpkin sushi to visiting Colorado's most iconic haunted attraction, we've rounded up a list of our favorite fall activities in Denver. How many of these festive activities will you get to this season?
Go Pumpkin Picking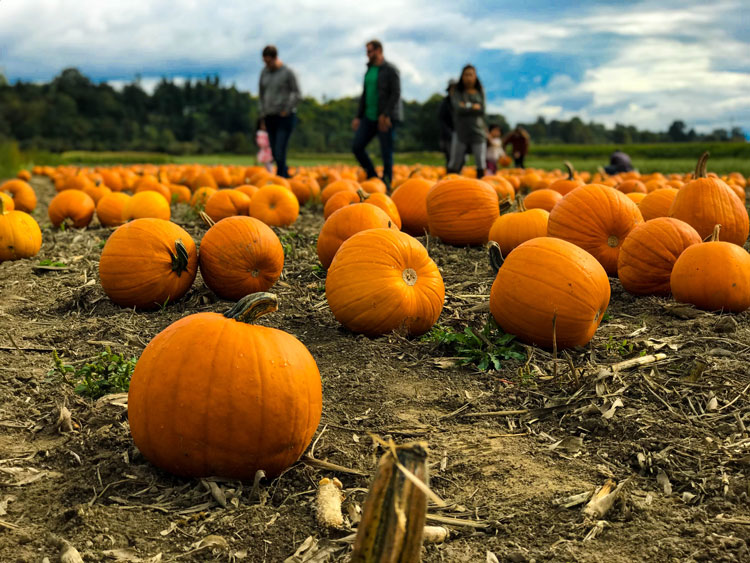 There's just something about going trudging through a pumpkin patch in search of the perfect squash that feels so exciting. Maybe it's the bite of the cooler weather or it could be just the thrill of the hunt. Either way, we love exploring local farms this time of year! Many of the patches in the Denver area offer way more than just pumpkins, including festive fall treats, corn mazes, apple orchards and hayrides. If you're looking for recommendations on where to go, check out our post, Pumpkin Patches in and Around Denver, which includes COVID-19 information and an interactive map!
Peep Leaves on a Fall Hike
Colorado is known for its bright yellow aspen trees in the fall and while a scenic drive will allow you to get a glimpse of some of them, the best way to get an eyeful of the changing colors is with a grand hike! Luckily, the Mile High City isn't lacking in beautiful hikes in and around the metro area. Visit our post, The 40 Best Fall Hikes in Colorado to See the Changing Colors, for a list of the best autumn treks in the state for all skill levels.
Indulge in a Pumpkin Latte from Thump Coffee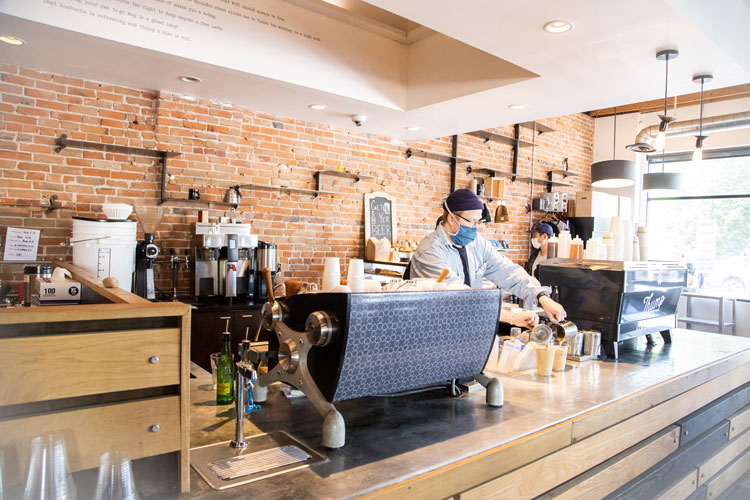 Enjoying a pumpkin latte with a side of pumpkin bread at Thump Coffee is one of our favorite fall traditions. To remain in accordance with Colorado COVID-19 guidelines, Thump is only allowing five customers in the store at one time. If you'd rather order your coffee ahead of time, download their handy app, place your order, and then head to the shop for a quick, socially distanced coffee exchange.
Attend a Socially Distanced Fall Festival
Due to the pandemic, this fall is going to look very different than ever before. But even though many fall events and festivals have been canceled, there are still several safe events planned for the season!
One is the Grand Exbeeriment, which kicks off on October 1st and runs all the way through October 18th. Instead of having the festival all under one roof, they are offering a socially distanced way to celebrate Denver beer. All you have to do is order a GABF passport, which gets you access to special deals at participating breweries and access to fun virtual events happening throughout the festival.
Another is the Pumpkin Harvest Festival at Four Mile Historic Park, which will run from October 2-4! Ticket holders each receive one 90-minute experience, which will include live music, a photo booth, games, a pumpkin walk, craft kits, tasty treats and so much more.
Finally, you definitely don't want to miss Glow at the Gardens at the Denver Botanic Gardens! This spooky festival will run from October 19-25 and will give you the chance to wander a one-way path through a spooky, illuminated landscape as the gardens dress up for Halloween.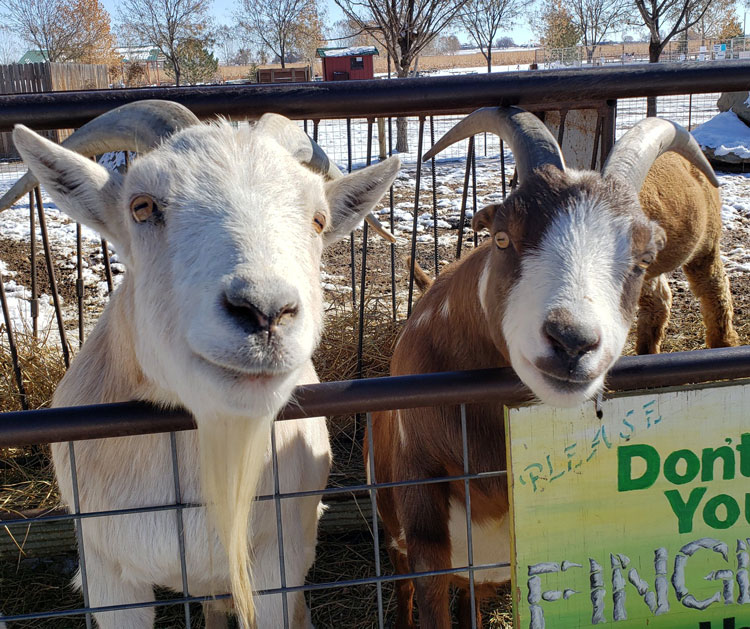 Anderson Farms in Erie is the epicenter of fall fun in Colorado, offering a massive pumpkin patch, a corn maze, a petting zoo, wooden train rides, tractor rides and so much more during the autumn season every year. While their fall festivities have been altered a bit due to the pandemic, they still have a ton to offer for those looking for an exciting seasonal adventure! Take the whole family out to the farm and enjoy everything they have to offer—especially their petting farm! Goats, alpacas, chickens and ducks are waiting for you. Purchase a handful of pellets to feed the animals for 25 cents — trust us, the experience is absolutely priceless.
It wouldn't be a Colorado fall guide without mentioning our most famous haunted attraction: The Stanley Hotel. This iconic hotel is located in Estes Park and was the inspiration for Stephen King's The Shining. For a truly spooky experience, don't miss their Historic Stanley Night Tour, which will take you to a few darkened spaces and will introduce you to the "active" phenomena and spirit folklore surrounding this 100+-year-old hotel.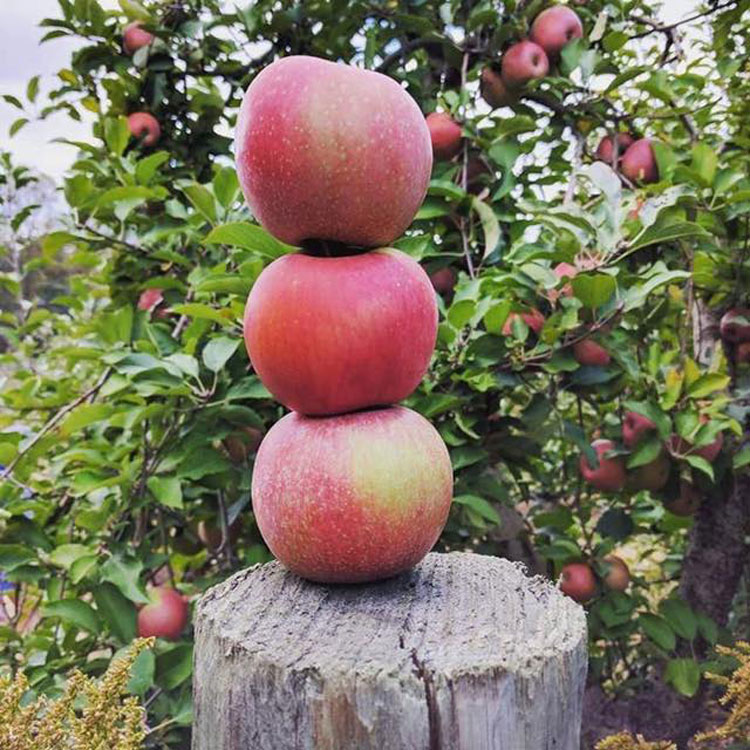 Picking apples at Ya Ya Farm & Orchard is an autumn must! This historic, century-old farm in Longmont specializes in heirloom apples and offers a wide variety of fall fun every year. If you can, we recommend getting tickets to pick your own apples in their U-pick orchard. But, since tickets regularly sell out before August every year, you may not be able to get your hands on one. However, you can still pick up apples and apple goodies in their farm stand every single weekend through the end of the season.
Try Pumpkin Sushi at Sushi Rama
When we think of pumpkin-flavored foods, we're usually imagining coffees, breads, muffins, pies and other sweet things. But this versatile squash can be used in a variety of savory dishes as well! So if you're looking to try something truly unique this season—don't miss Sushi-Rama's iconic Pumpkin Dragon Rolls. This quirky (and delicious!) sushi features Japanese pumpkin tempura and marinated kelp, all topped with avocado and honey glaze.
Take a Stroll Through a Cemetery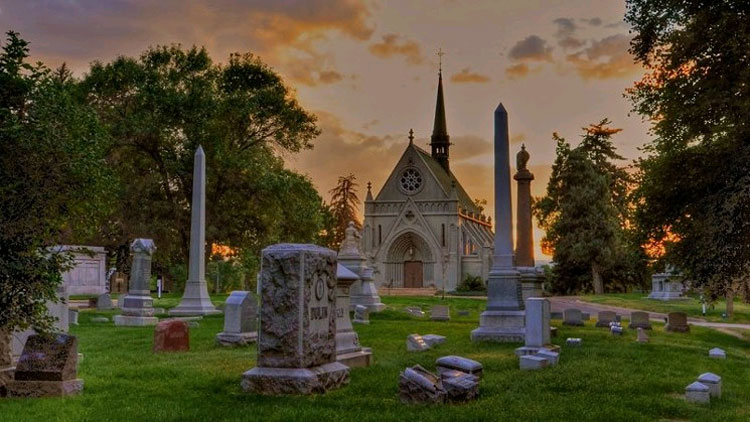 Taking a quiet walk through a cemetery isn't usually on our evening to-do list, but Denver's historic cemeteries can be quite serene and beautiful—if you have the right tour guide! Riverside and Fairmount Cemeteries displays so many milestones of Colorado's diverse history from the earliest settlers, veterans, Civil Rights pioneers, early educators and more. Luckily, they offer a variety of interesting walking tours so you can absorb all that history in a unique way! Most of their free tours range from 45 minutes to an hour while others can range from 2-3 hours. And, as an added bonus, some of their tours feature actors portraying historical figures for you to interact with and learn from. Click here to learn more!
There's nothing quite like getting lost in a corn maze! One of our favorites is the one at Cottonwood Farm near Boulder. Their maze is just over 4 acres and has been cut by hand—not tractors—allowing the paths to be narrower and the experience more personal. Have little ones that aren't ready for the big maze yet? Take them to Cottonwood's straw bale maze, which is much smaller and easier to navigate. Plus, you'll have the opportunity to watch them figure their way out all by themselves!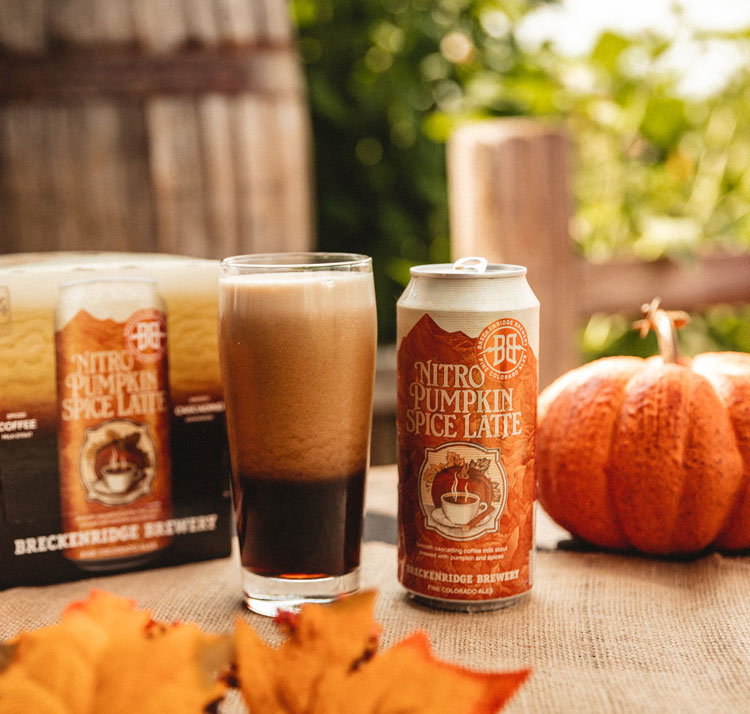 Sure, we love a good PSL, but we'll choose a fall beer over coffee any day of the week. If you're looking for recommendations, you can't go wrong with Breckenridge Brewery's seasonal releases! This year, don't miss their Oktoberfest brew, their Nitro Pumpkin Spice Latte selection, and their iconic Autumn Ale, which is the perfect addition to any cool fall day.
Get Seasonal Produce at a Farmers' Market
At the end of the day, fall is all about the harvest. Pumpkins, corn, squash, leafy greens and root vegetables are all ripe this season—so make sure you take advantage of the fall bounty! Head to the Union Station Farmers' Market, which runs all the way through October 24th, where you can pick up some of the best produce in the state, along with baked goods, handmade products and so much more.
Happy Fall!
Which of these Denver-area fall activities will you do first? Let us know in the comments below!