If you haven't checked the weather forecast in Denver for this upcoming weekend, then allow me to be the first to let you know that, it's (yet another) snowy day.
If like me, another snow forecast gives you the extra 'what will I do with the kids this weekend' chills and if after Valentine's Day, you can't imagine looking at even one more indoor craft idea on Pinterest, then boy do I have a Denver secret treat for you!
The 12 Annual Colorado Baby & Kidz Expo is coming to Denver this Saturday, February 21st 2015.
If this is the first time you have heard about this event…then you aren't the only one.
I literally just stumbled upon this event while having the 'what will I do with the kids this weekend' moment and I am absolutely stunned that this event is not as known as it so rightfully deserves.
So instead of just telling you how great this event is, allow me to give you more details about it.
The 12th Annual Colorado Baby & Kidz Expo is an indoor (yay!) parent, baby, toddler & child exhibition.
Enjoy the ongoing fun, entertainment and hands on activities for your entire family!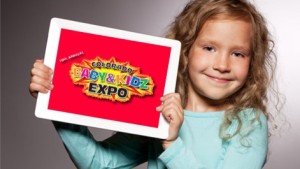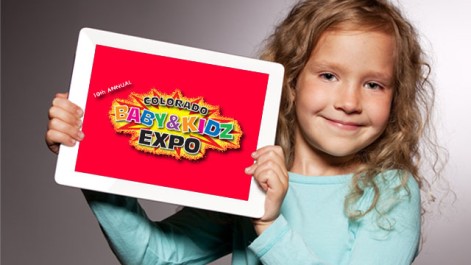 Mom, Dad & Grandparents will enjoy the one stop shopping experience, showcasing all sorts of family products and services and find unique items to buy.
Don't worry, I'm not sending you to a place where you spend the day trying to shop, while your kids lose patience and your day ends up more about trying to make sure they don't ruin the products for sale. (Apart from those times where you ended up actually buying products because your kids ruined them!)
I'm sending you to a children's wonderland.
What's in store for the kids: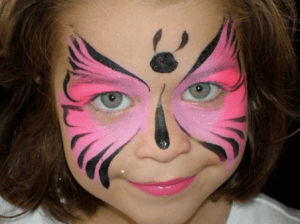 Bounce Houses & "Jumpies"
Train rides
Exotic petting zoo and pony rides.
Little kids obstacle course
Face painting
Ballon artists
Carnival games
Cupcake decorating
Bubble roller rides
Kids bowling
Spin art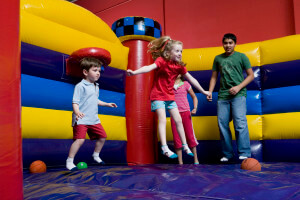 Take a breath, there is more…
For your little knights, there is an area called Renaissance Adventures, where the kids battle each other with foam swords to save the kingdom.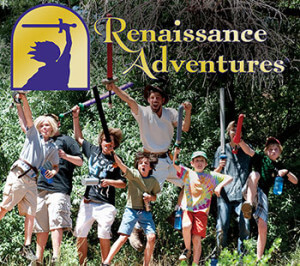 For your little princesses, there is an area called Princess Party. It doesn't go into detail on what exactly this party entails, but I have a strong feeling that it includes a lot of pink, glitter and sparkles.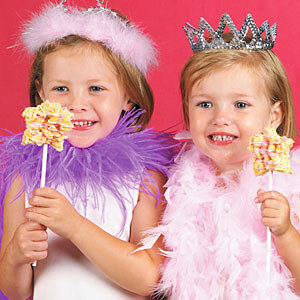 There are also two "derbies". One is a Diaper Derby, a crawling competition for children under the age of 1, where they award the top 3 winners with badges.
This will be a great badge for your child to mention as "proof" that he/she was the fastest even in diapers. (If they ever end up winning an Olympic medal.)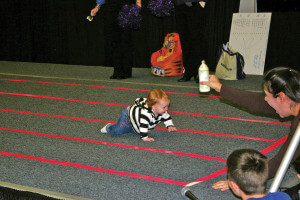 Also, there is the Toddler Derby Race, for children between the ages of 12 months to 24 months.
Hey, they can still say they won in diapers!
Once you feel better about your children doing some P.E, you can head over to your friendly, well known and loved family 'babysitter' (also known as, Spongebob Squarepants) for some photos.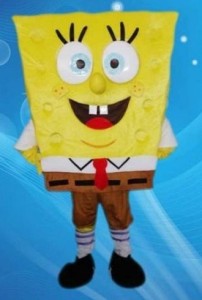 To top of this madness, there is also a show on stage nearly every hour:
11 am: Bonding to the Beat. Music Time! -Presented by Bonding to the Beat.
Noon: Step It Up Kid's Music & Theatre Showcase – Presented by Step It Up Performing Arts.
1pm: Disney Sing-A-Long With Anna & Elsa – Meet & greet & photo ops to follow. Presented by Kid to Kid Aurora.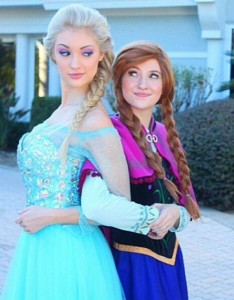 3pm: Ronald McDonald Kids Magic Show – See the World's most famous clown perform magic and get his autograph.
One thing is for sure…this Saturday, your snow day is taken care of.
Date: Saturday, February 21st 2015
Time: 10:00am-5:00pm
Admission: Adults: $10 (save $2 by purchasing online + ticket fees), 65+ & Military: $5, Kids under 12: FREE!
Location: National Western Complex, 4655 Humboldt Street, Denver, CO 80216.
Psst…don't forget you heard it first at The Denver Ear.