Psst… did you know October 4th is National Taco Day?
What better way to celebrate National Taco Day in Denver than to taco 'bout some of our favorite taco spots.
We came up with a spec-taco-ler list of 12 of our favorite places to help you celebrate the day and add to your Taco Tuesday roster. If you're anything like us, we know you can't wait to check out these places that are the taco the town (okay, we promise no more taco puns).
1. MACHETE TEQUILA + TACOS
First up is one our all-time favorites, Machete Tequila + Tacos.
With "Tacos" in the name, you know they know a thing or two about tacos. Not only does their menu host a variety of tacos to choose from, they also have multiple locations that are sure to have something for everyone.
Psst… did we mention they also have one of the largest tequila menus in Denver?
2. TACOS TEQUILA WHISKEY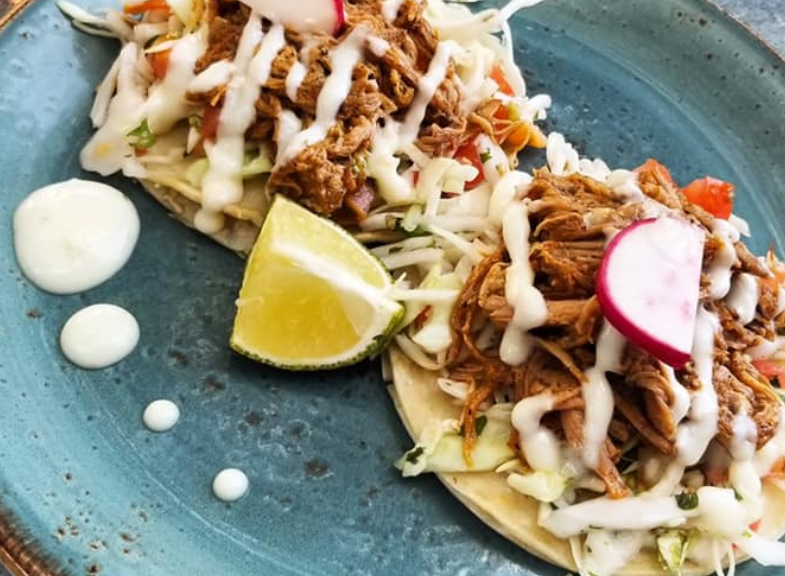 You had us at tacos.
Another Denver favorite, Tacos Tequila Whiskey is perfect for those feeling a little adventurous. Known for their creative take on street tacos and killer cocktails, it's sure to become one of you go-to tacos spots if it isn't already.
3. MISTER OSO
Tacos, tacos, and more tacos; Mister Oso is truly a taco lover's dream.
Located in RiNo off of Larimer, this Latin American inspired restaurant features a bevy of smoked meat tacos but also offers various options for pescatarians and vegetarians alike that are sure to keep you coming back for more.
Psst… be sure to check them out for brunch on Saturdays and Sundays.
4. MY NEIGHBOR FELIX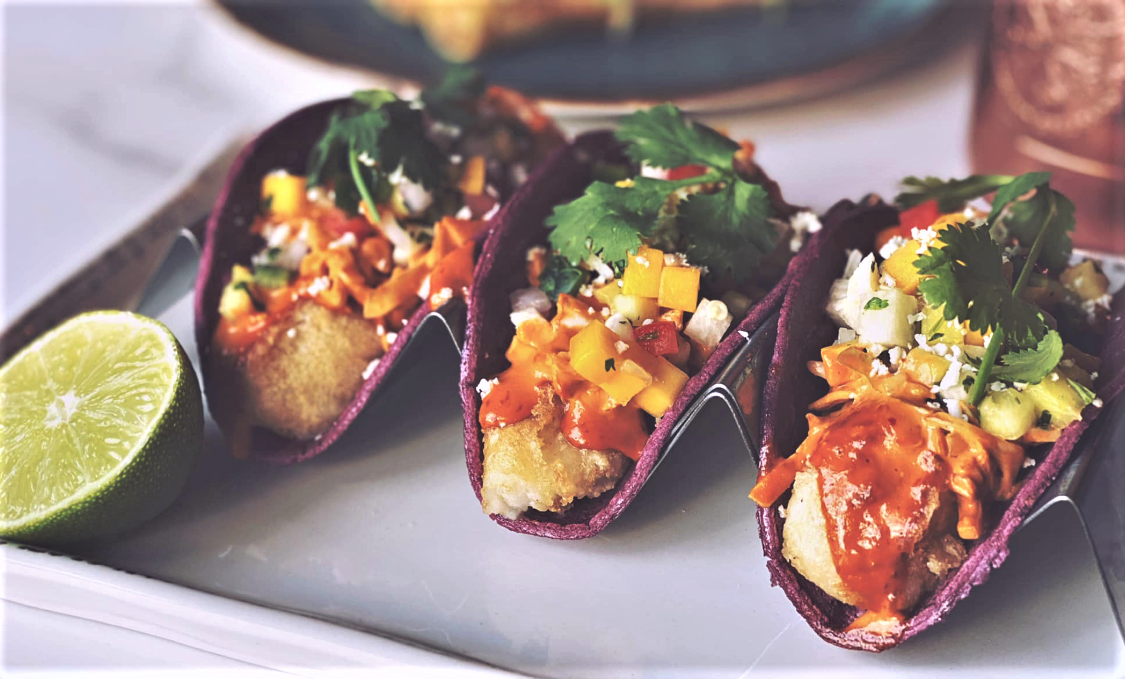 Located in LoHi, My Neighbor Felix is definitely one to keep on your radar.
While they may have just opened up this year, they've quickly become one of our favorite spots for tacos and more. One look at their menu and we know you'll be as obsessed with them as we are.
Psst… did we mention they have 56oz shareable margaritas? So, grab a friend (or two) and run don't walk to My Neighbor Felix's.
5. UNO MAS
Uno Mas, (loosely) translates to "one more" … as in we'll have one more taco please.
Offering elevated street tacos and more, Uno Mas features farm-to-table and locally sourced ingredients that'll make you want to order one of each. Be sure to check out one of their various locations in either Cap Hill, Platt Park and Fort Collins (for those looking to make a day of it).
6. AGAVE TACO BAR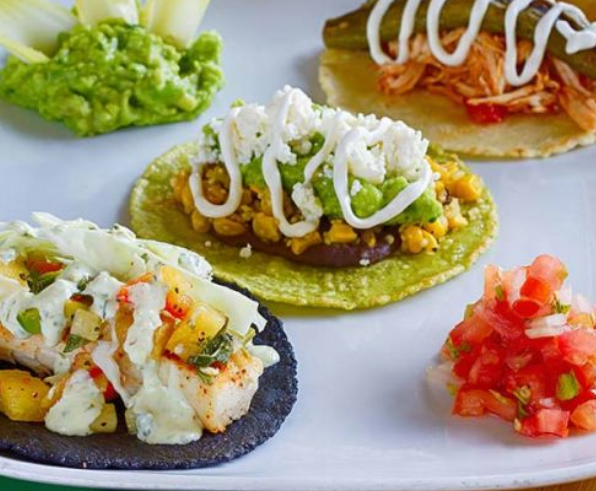 Let's taco 'bout Agave Taco Bar.
Located near Wash Park, Agave Taco Bar is another one of our go-to taco spots. We may be slightly obsessed with their tacos; maybe it's the homemade tortillas or the variety of options… but can you blame us?
Psst… did we mention they're also one of our most Instagrammable restaurants in Denver?
7. COCHINO TACO
Such dirty deliciousness… don't worry those are Cochino Taco's words, not ours, but we couldn't agree more. With locations off S Broadway and in Englewood, this pig-themed restaurant has some of the tastiest and aptly named tacos in Denver. With names like the funky chicken, get into my belly!, and fungus among us… what's not to love?
8. EL CAMINO COMMUNITY TAVERN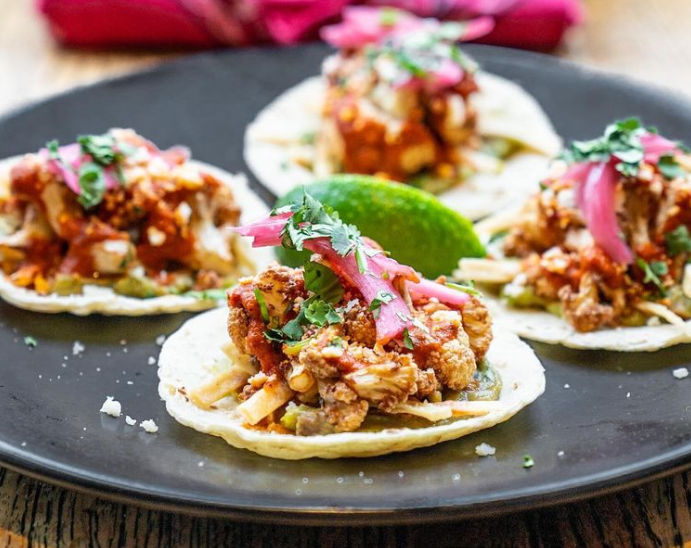 Up next is El Camino Community Tavern, located off 32nd Ave.
This certified green restaurant not only serves some amazing tacos but also makes a difference within the community, as a portion of proceeds go directly to local school. Tacos with a cause, need we say more?
9. SU TACO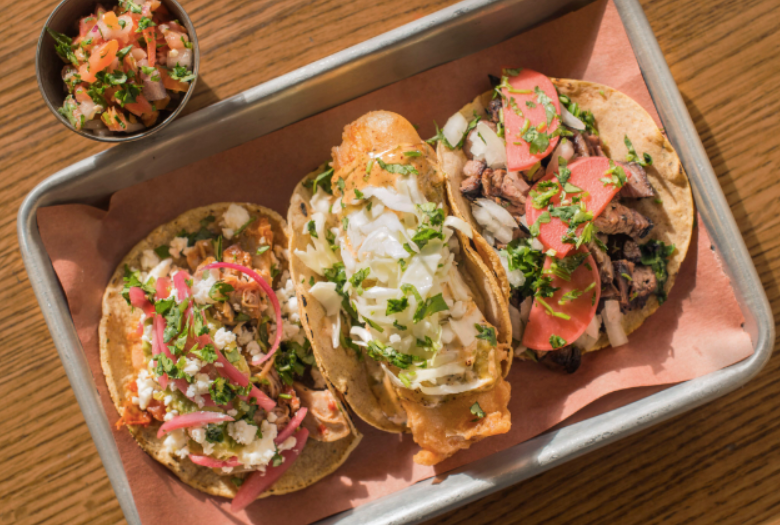 Is it Su Taco, or mi taco (yes, more taco humor)?
Located off Larimer and 21st, this easy-going taco bar serves up a variety of delicious taco options and more. Be sure to check out their site for their weekly specials and happy hour deals… Margarita Monday here we come!
10. LOS CHINGONES
While we're sure you may already be familiar with our next pick, our list wouldn't be complete without Los Chingones. Serving up Mexican with a twist, we can't get enough of their street tacos and unique (to say the least) drink selection.
Psst… be sure to try their T&T Jell-O Shots.
11. ADELITAS COCINA Y CANTINA
Another Denver staple, Adeltias Cocina Y Cantina authentic family recipes will leave you feeling like mom cooked your meal. While their impressive menu offers more than tacos alone, their tacos are not something you'll want to miss.
Psst… be sure to check out their amazing Taco Tuesday deals.
12. DOS SANTOS TACOS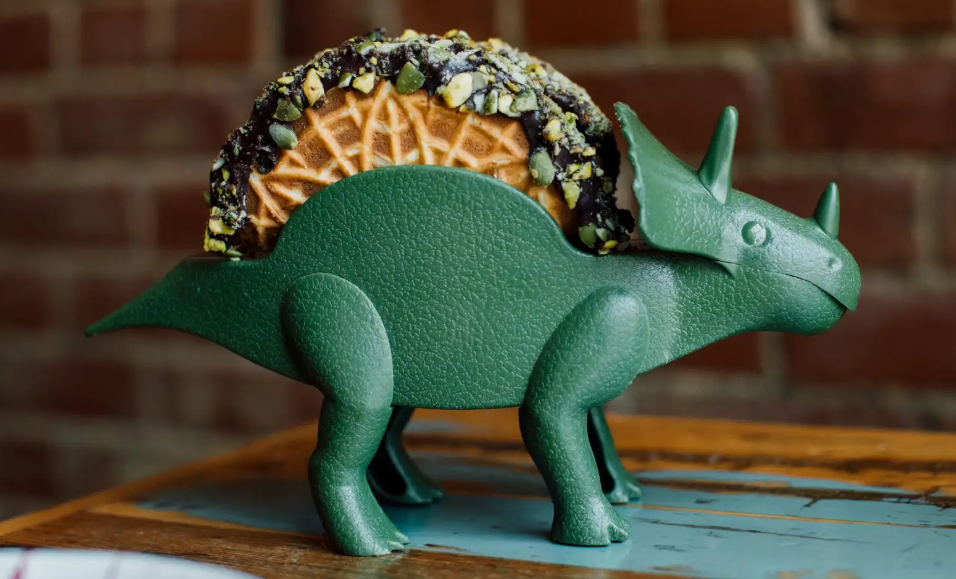 Last but certainly not least is Dos Santos Tacos.
With a menu that differentiates between tacos and not tacos, Dos Santos clearly knows how to do tacos. Located in Uptown, we can't say enough about their tacos as they really have something for everyone.
If that's not enough to get you in the door, did we mention they have a chocolate taco?
TACO 'BOUT DELICIOUS…
All this taco talk made us work up quite the appetite.
We hope you have a great National Taco Day and would love to see how you celebrate. Be sure to follow us on Instagram @TheDenverEar and tag #TheDenverEar for a chance to be featured.
We'll see you out there!