From public speaking to fear of heights, check out these places to face your fears around Denver.
PLACES TO FACE YOUR FEARS AROUND DENVER
FEAR OF PUBLIC SPEAKING
The Denver Moth
The Denver Moth is a monthly event where the audience is the entertainment! Those who wish to tell true personal stories have five minute to spin their stories on a theme. Put your name in the hat and hope and pray that it is chosen! Or hope that it isn't and you can pat yourself on the back for going to the event.
Toastmasters
If you are needing more support, Toastmasters is an international community that focuses on conquering the fear of public speaking.  Many of them are open to new and curious speaker and Denver has quite a few chapters including the Downtown Speakeasy Toastmasters who meet at Wednesday 12:30 pm – 1:30 pm, Denver Techmasters who meet on 1st, 2nd & 3rd Tuesday 8:00 am, or Lowry Peak Speakers Club who meet on 2nd & 3rd Wed. 12:00 pm.
FEAR OF BUGS
Rocky Mountain Micro Ranch
If you are feeling especially brave perhaps you can ingest some high protein insects. Rocky Mountain Micro Ranch is the first and only micro-livestock ranch in Colorado. Specializing in crickets and mealworms they create unique and unusual foods like Chirpy Jerky, Cricket Pasta, Sesame Ant Brittle and of course whole and partially roasted crickets and meal worm beetles for all your baking needs.
If you are not sure how to cook them, you can have a professional cook them for you at these fine establishments around Denver at Linger (sweet and sour crickets) or Leña (Jimmy Cricket – an adult drink with a candied cricket garnish).
Butterfly Pavilion
Discover the magic and joy of bugs at the Butterfly Pavilion in Westminster just 15 minutes from downtown Denver. In this delightful home for a myriad of insects, discover what makes bugs so interesting and if you are feeling very bold you can hold Rosie the Tarantula (who is very gentle). In the climate controlled conservatory watch newly-hatched butterflies be set free and if you hold really still perhaps a butterfly will land on your arm.
FEAR OF HEIGHTS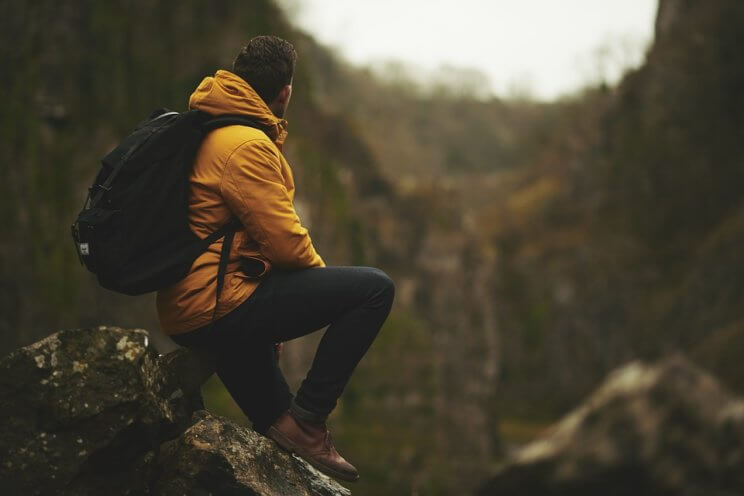 Climb A 14ner
Climb every mountain and conquer your fear of heights by hiking one of the fifty-eight Fourteeners (mountains that are above fourteen hundred feet). It is a mighty feeling both because it will be exhausting and exhilarating to get to the top. Be sure to prepare properly and go at a time when the weather is permitting (high summer).
Psst… Check out our guide on how you can hike four Colorado Fourteeners in one day!
Bishops Castle
If you fancy looking over the edge of a tower and contemplate the drop try climbing to the top of the tower at Bishops Castle, the country's largest one mans project. This incredible castle with beautiful iron work, beautiful windows looking out over the forest and a tower of dizzying height. The climb up the stairs to the top takes at least five minutes if you are working hard. The view from the top is both stunning and stimulations.
Royal Gorge Bridge
The Royal Gorge Bridge is the is one of the world's largest suspension bridges in the world. Gaze into the depths of the canyon below made by millions of years of wind and water while holding on tightly to a perfectly secure railing.
FEAR OF CLOSED SPACES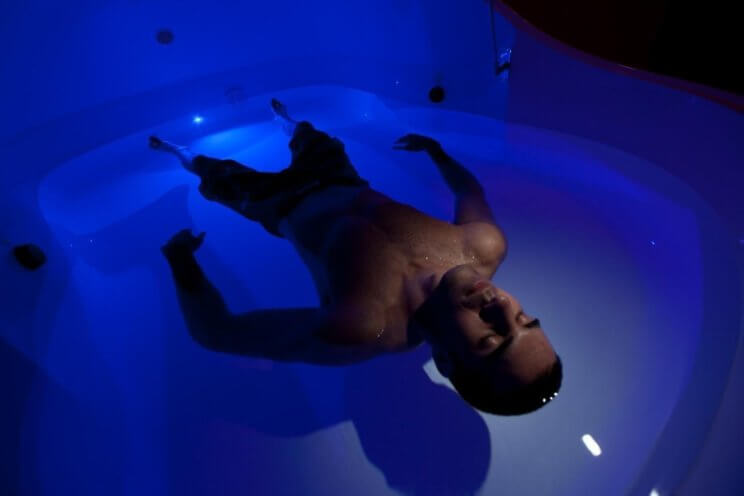 Underground Ghost Tour
Face two fears in by going on a Ghost Tour with Fort Collins Tours. The tour goes in and out of the basements and historical locations around downtown Fort Collins with delightful guides who will tell the sordid, haunting and sometimes humorous history of the wild west town.
Sensory Deprivation Tank
Float in complete darkness and silence and decide if it is terrifying or relaxing in one of the sensory deprivation tanks around Denver. This might be a perfect way to face claustrophobia as many say that time in sensory deprivation tank eases stress and anxiety and can be found at Samana Float Center, A New Spirit (they offer full spa and an oxygen bar as well), or Easy Float. HMHB.org recommends CBD oil for anxiety in combination with floating for maximum relaxation.