Oktoberfest is nearly upon us and there are so many ways and places you can celebrate this loved festival all around Colorado. We've gathered up all the Oktoberfests in Colorado, so you can choose where and how to celebrate!
CELEBRATE OKTOBERFEST 2017 IN COLORADO 
Events listed in chronological order
T.E.V. EDELWEISS OKTOBERFEST
When: August 25 – 27, 2017
Where: T.E.V. Edelweiss Club, 17832 CO-8, Morrison, CO 80465
Time: Friday 5pm – 11pm; Saturday 11am – 11pm; Sunday 11am – 6pm
Cost: $5 Adults; $3 Children & Youth (12-20); Free for Children 11 & Under
T.E.V. Edelweiss Oktoberfest is a three-day event, that is a replica of an authentic German Festival. Complete with German bands, dancers, home made food and of course, German beer, this festival will features different bands and performances every day.
VAIL OKTOBERFEST
When: September 8 – 10 & 15 – 17, 2017
Where: Sept. 8-10: Lionshead; Sept. 15-17: Vail Village
Time: Friday & Saturday 12pm – 10pm; Sunday 12pm – 6pm
Cost: Free; Friday Afternoon Club VIP Table $800
Reserve VIP Table for 'FAC' by emailing: info@gohighline.com 
Can't make it to Munich this year? Never fear: Vail Oktoberfest provides two full weekends of blown-out Bavarian fun emulating the world's greatest celebration of beer, music and autumn — without having to purchase an international plane ticket. Vail Oktoberfest™ is a family affair, with events and activities for both adults and kids alike.
This year, guests will see the return of many crowd favorites like Klement's Bratwurst Eating Contests, Vail Vitality Center Stein Lifting Contests and Keg Bowling Contests. When not competing (or watching the action), guests can enjoy Bavarian music and dancing, oom-pah music from Vail Oktoberfest™ legends, Helmut Fricker and the Rhinelanders Band, yodeling and alpenhorn blowing while sampling authentic Bavarian food and beverages including delicious Klement's bratwursts, pretzels, beverages from Spaten and Jägermeister and much more.
BRECKENRIDGE OKTOBERFEST
When: September 8 – 10, 2017
Where: 111 Ski Hill Rd, Breckenridge, CO 80424
Time: Friday 2pm – 9pm; Saturday 10am – 6pm; Sunday 11am –5pm
Cost: Free
Breckenridge Oktoberfest is full of entertainment for everyone, local breweries, face-painting stations, 5k run, a wide variety of German themed games, including the popular Hammerschlagen, and more.
PARKER OKTOBERFEST
When: September 15 – 17, 2017
Where: O'Brien Park, 10795 Victorian Dr, Parker, CO 80138
Time: Friday 6pm – 10pm; Saturday 11am – 10pm; Sunday 10am – 5pm
Cost: Free
The 12th Annual Parker Oktoberfest is focused on authentic German heritage and features authentic beer, food, live music and vendors. Parker's Oktoberfest is also a family-friendly German-themed festival and includes fun activities for children such as an obstacle course, bungee tramp, a slide and much more.
TELLURIDE BLUES & BREWS FESTIVAL
When: September 15 – 17, 2017
Where: Telluride Town Park, Wasatch Trail, Telluride, CO 81435
Cost: $70–$75; Free for Children 11 & Under
Purchase Online
The Telluride Blues & Brews Festival is a three-day celebration of live music and microbrews held at Telluride Town Park. The festival offers an eclectic mix of live blues, funk, jam band, rock, gospel and soul performances, and some of the best microbreweries in the country, with a wide variety of food and craft vendors, children's activities, late night shows, and much more.
LOVELAND OKTOBERFEST
When: September 15 – 16, 2016
Where: Grimm Brothers Brewhouse, 623 Denver Ave, Loveland, CO 80537
Time: Friday 4pm – 10pm; Saturday 12pm – 10pm
Cost: Free
Loveland Oktoberfest, presented by Grimm Brothers Brewhouse, will features beer Verboten Brewing, Loveland Aleworks, Crow Hop Brewing Co, Big Beaver Brewing Co., Buckhorn Brewers llc, Big Thompson Brewery, & Grimm Bothers Brewhouse.
Additionally, the Loveland Oktoberfest will include authentic German Polka Bands Neue Polka Colorado, and Polka Folka as well as DJ KAAOS. The DJ format with tents and long tables will mirror the way Oktoberfest actually happens in Munich, with pretzels from Styria Bakery and German pastries from European Sweet Treats.  Games will include a 'Best Dressed Contest', a 'Stein-Hoisting Contest', the 'Hammerschlagen Tournament', and more.
DRiNK RiNo OKTOBERFEST
When: September 16, 2017
Where: The Rackhouse, 2875 Blake St, Denver, CO 80205
Time: 12pm – 10pm
Cost: $20
Psst… Tickets include entrance to the festivities, 0.5l mug, one liter of bier, and a donation to the River North Art District.
Purchase Tickets Online
Strap on your lederhosen and dirndls, it's time to bring Munich to RiNo. Oktoberfest is not a bier tasting event, it's a bier drinking event. Presented by Two Parts, DRiNK RiNo Oktoberfest, will feature breweries from the RiNo neighborhood as well as German food, live music and games.
RED, WHITE & BREW VII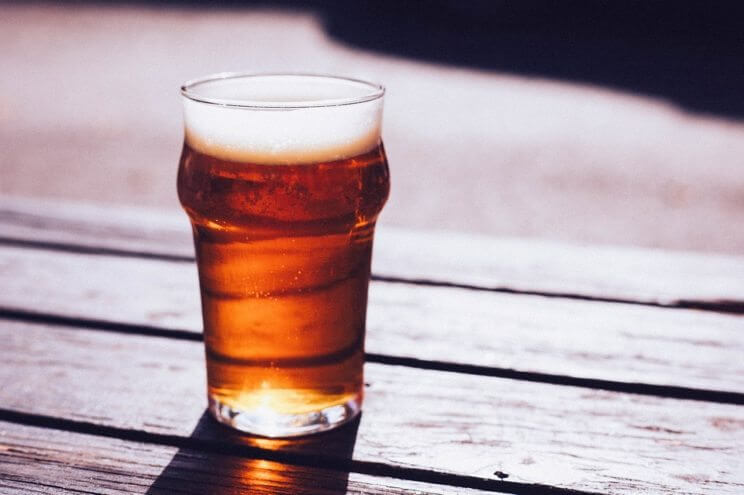 When: September 16, 2017
Where: Tri-City Elks Lodge #2541, 525 Main St, Louisville, CO 80027
Time: 2pm – 5pm
Cost: $15
Reserve Tickets by calling: (720) 988-3696
Red, White and Brew VII, presented by Metro Area Colorado Elks, is a charity beer tasting event that benefits the Rocky Mountain Fisher House Foundation, a foundation dedicated to supporting Active Duty Service Members, Veterans, and their Families who stay at the Rocky Mountain Fisher House while a loved one is undergoing extended medical treatment.
Red, White and Brew VII will feature 1 oz samples of 65 beers, free snacks, live music and dancing, a silent auction and door prizes.
COLORADO ROCKIES BREW FEST
When: September 16, 2017
Where: Coors Field, 2001 Blake St, Denver, CO 80205
Time: 4pm – 7pm
Cost: $30 –$70
Psst… Use Code: BREWFEST. Includes Game Ticket, 6 Drink Tickets, Collectable & Token
Purchase Tickets Online
Join the Colorado Rockies at Coors Field for the 5th Annual Brew Fest. Enjoy tastings from 20 regional breweries – and cast your vote for your favorite brew. The winning brewery at this year's event will receive a tap on The Rooftop for all April 2018 games – including Opening Day. Brew Fest will take place on the upper concourse down the first base line, around the corner from The Rooftop.
ROCKY MOUNTAIN OKTOBERFESTPLUS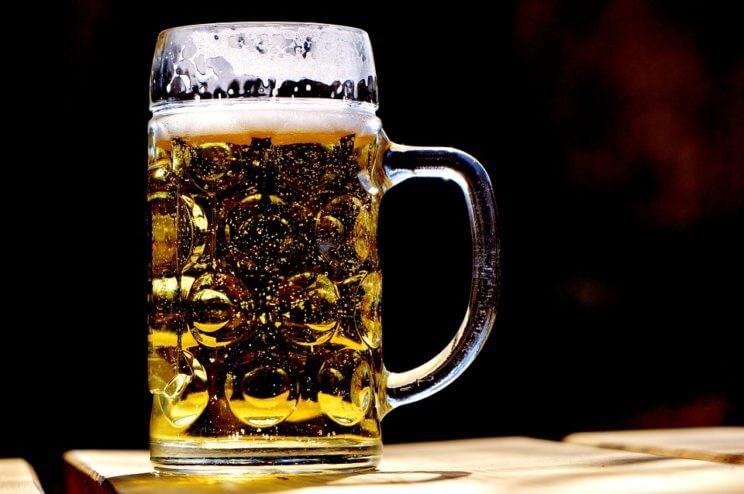 When: September 16 – 17, 2017
Where: Ute Pass Cultural Center, 210 E Midland Ave, Woodland Park, CO 80863
Cost: $6 Adults; $5 Seniors (62+) & Active Duty Military; Free for Children & Youth 21 & Under
Download $1 off Web Coupon to Present at Door
The 20th Annual Rocky Mountain OktoberfestPLUS, presented by The Greater Woodland Park Chamber of Commerce, will feature authentic German festivities that include beer and food, live German entertainment and live music performances, a variety of vendors and kids entertainment that includes a climbing wall, obstacle course, 18ft dual slide, bounce houses and more.
DENVER OKTOBERFEST
When: September 22 – 23 & 29 – 30, 2017
Where: 1301-1349 21st St, Denver, CO 80205
Time: 11am – 12am
Cost: Free Admission; VIP $100 – $175
Purchase VIP Tickets Online
The 47th Annual Denver Oktoberfest 2017 celebrates the world-famous and time-honored tradition of German heritage by combining dynamic performance of music and dance, bier-based activities and entertainment for all ages.
Denver Oktoberfest features events such as Stein Hoisting, a Brat Eating contest, a Long Dog Derby and special Happy Hour events. German food will include Bratwursts, turkey legs, sausage, Sauerkraut, potato salad, warm pretzels, pizza, sweet treats, and more.
LONGMONT OKTOBERFEST
When: September 22 – 23, 2017
Where: Roosevelt Park, 700 Longs Peak Ave, Longmont, CO 80501
Time: Friday 4pm – 10pm; Saturday 12pm – 10pm
Cost: $5 – $10; Free for Children 4 & Under
Purchase Tickets Online
Longmont Oktoberfest, presented by Left Hand Brewing Company, is a a 2-day music festival that will feature live music by headliner band Reel Big Fish, 10 breweries, two cideries, local food, Brat eating and stein holding contests, best dressed awards, the world's longest bratwurst festivities, ponies, a petting zoo, rock climbing wall, water activities, a kid zone, and more.
HIGHLANDS RANCH OKTOBERFEST CELEBRATION & 5K
When: September 23, 2017
Where: Highlands Ranch Town Center, 9344 Dorchester St, Highlands Ranch, CO 80129
Time: 5K 9:30am; Celebration 2pm – 10pm
Cost: Free
Oktoberfest Celebration & 5K, presented by Highlands Ranch Community Association, will kick-off with a 5K event in the am and will continue with an authentic German cultural event. The celebration will feature German food, music, great biers from Paulaner, live music, games, rides and inflatables, a magician and balloon artist, Dachshund Races, and more.
MANITOU SPRINGS HERITAGE BREW FESTIVAL
When: September 23, 2017
Where: Memorial Park, 502 Manitou Avenue, Manitou Springs, CO 80829
Time: 12pm – 5pm
Cost: $30
Purchase Tickets Online
The 3rd Annual Manitou Springs Heritage Brew Festival, presented by Manitou Springs Heritage Center and City of Manitou Springs, will feature more than 30 breweries, food and live music performances.
DENVER BEER FEST
When: September 29 – October 7, 2017
Where & Cost: Various Locations & Prices.
View Schedule of Events Online
The 8th Annual Denver Beer Fest, presented by VISIT DENVER in partnership with the Colorado Brewers Guild, is a nine-day citywide celebration of beer and includes rare beer tastings, beer-paired dinners, tap takeovers, brewery tours, firkin tappings and a variety of entertaining beer events.
Events include Beer Bike Nights, Midnight Beer Breakfasts, Beer Paired Dinners, Brewery Tours, Brewer vs Brewer Competitions, Meet the Brewer Nights, Tap Takeovers, Beer Quizzes, a Beer Street Party, brews and food trucks.
CASTLE ROCK OKTOBERFEST
When: September 30, 2017
Where: Wilcox Square, Downtown Castle Rock, CO 80104
Time: 1pm – 9pm
Cost: Free
Castle Rock Oktoberfest, presented by Downtown Castle Rock, will feature multiple breweries, a street fair, live music, food vendors, bounce houses and live demonstrations.
NIWOT OKTOBERFEST
When: September 30, 2017
Where: Whistle Stop Park, Murray St & 1st Ave, Niwot, CO 80503
Time: 12pm – 7pm
Cost: Free
Niwot's 9th Annual Oktoberfest, presented by Niwot Rotary and Niwot Business Association, will feature a full day of live German band music and dancing, beer from local brewers, authentic German food, activities for the whole family including face & pumpkin painting, a bouncy castle and balloon sculptures and more. German and ethnic costume dress encouraged.
MONTROSE OKTOBERFEST
When: September 30, 2017
Where: Centennial Plaza, Downtown Montrose, Montrose, CO 81401
Time: 1pm – 6pm
Cost: $20
Purchase Tickets Online
Montrose Oktoberfest, presented by TEI Rock Drills, All Points Transit and the Black Canyon Homebrewers Association, will feature Colorado craft breweries and wineries, Oktoberfest fare, polka dancers, an Oompah band, costume contest, a Stein hoisting competition, Group chicken dance, Kids Zone, and live music.
GREAT AMERICAN BEER FESTIVAL
When: October 5 – 7, 2017
Where: Colorado Convention Center, 700 14th St, Denver, CO 80202
Cost: Starting from $100
Purchase Re-Sell Tickets Online
Psst… Tickets cost and link is for resale tickets. The official ticket sales have sold out.
The 36th Annual Great American Beer Festival, presented by Brewers Association, is the premier US beer festival and competition. Each year, the Great American Beer Festival represents the largest collection of US beer ever served, in a public tasting event plus a private competition. This festival brings together the brewers and diverse beers that make the US the world's greatest brewing nation.
ST. DOMINIC'S OKTOBERFEST
When: October 14, 2017
Where: St. Dominic Parish, 2905 Federal Blvd, Denver, CO 80211
Time: 2pm – 9pm
Cost: Free
St. Dominic's Parish is hosting the Oktoberfest Beer Festival for the Highlands neighborhood in Denver. St. Dominic's Oktoberfest will feature six micro-local breweries, two Highlands food vendors, a kids zone, and a silent auction that will include over 50 items.
Happy Oktoberfest 2017 Colorado!