Mother's day is around the corner!
In the US it's on Sunday May 10th, however, Mother's day in the UK and Ireland is a different date, (March 6th), which being from Ireland is the date I am used to!
Well my husband forgot to organize anything with the kids for the UK date we are used to celebrating. He blamed it on the fact there were no cards or gifts in the stores to remind him and he told me that "I am an American "Mommy" now so get used to it!"
So I have decided to make things easier for him this time around. Here are some fab gift ideas and fun things to do in and around Denver for the Mother's Day in the US.
---
Things To Do
Make Crafts!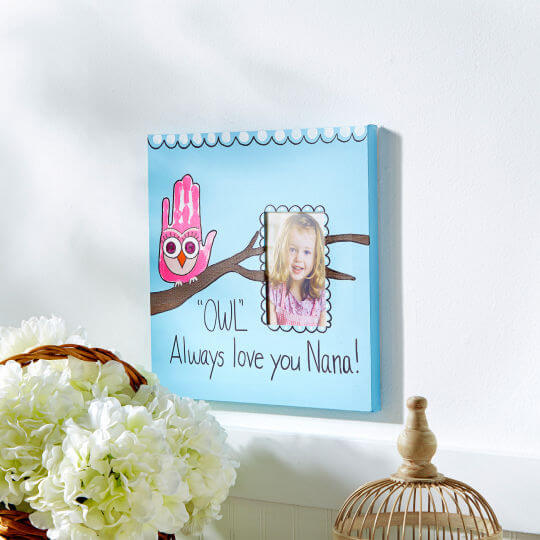 Michaels have some great projects for the kids to make a lovely gift or card for mom everything from photo frames to photo plant pots.

They are also running art classes in store, which you can bring your kids to.
On Saturday, May 2nd they have two classes:
Mother's Day Wood Frame Class between 10:00AM-12:00PM
Fun Family Craft Time: Mother's Day Canvas between 1:00PM-4:00PM
Find your nearest store here.
---
Have Tea!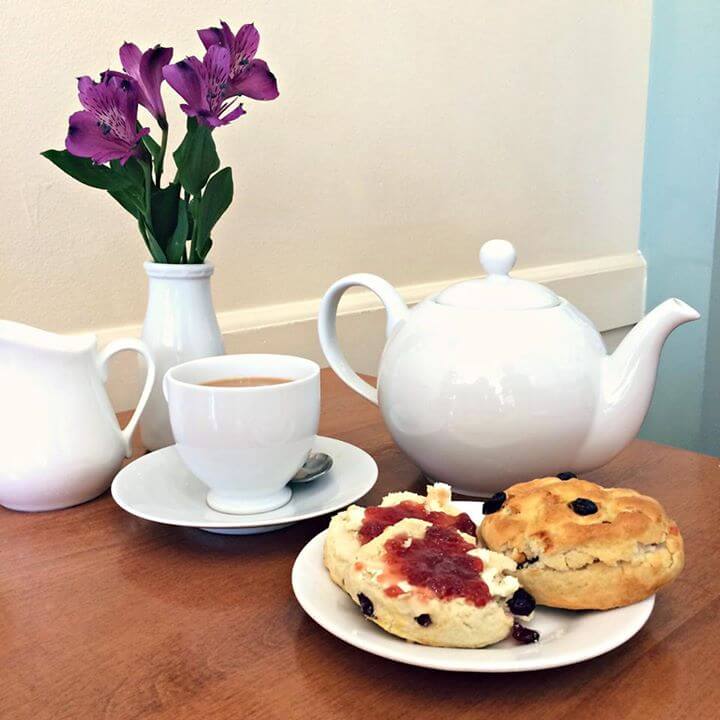 In the UK it's traditional to have afternoon tea on Mother's day.
The House of Commons tea room in Denver looks like the most authentic English tea and I can't wait to try it.
On Wednesday, May 6th, they are having a Mother's Day Tea Party titled "Cooking with Tea" between 6:30PM-8:30PM. To reserve your spots call their shop: (303)455-4832.
If you can't make the tea party make sure to try them out another day. Their menu includes finger sandwiches , delicious scones with jam and clotted cream accompanied by tea and a cheeky glass of champagne.
I hope this is where you will find me on Mother's day.
---
Get Pampered!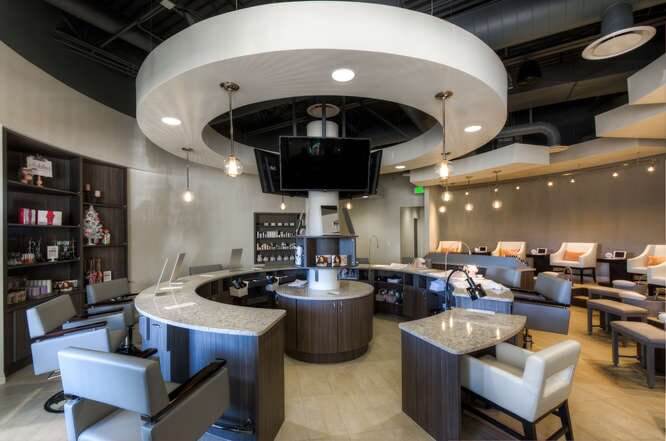 For a bit of pampering you can't beat Ella Bliss Beauty Bar!
A 'one–stop beauty bar', (founded by 2 Colorado sisters), where you can get a massage, mani-pedi, blow outs, facials and more while also relaxing with a cocktail.
Their current store's location is:
8575 East Arapahoe Road, Suite N
Greenwood Village, CO 80112
However, they are having a grand opening for a new Denver location this Saturday, May 2nd! The new store will be located at:
640 Broadway, Denver 80203
To celebrate their opening they are having some great specials such as a $35 signature services for all guests till May 15th 2015. For more info check out their press page.
---
Shop Local
Here at the Denver Ear we love to shop in locally owned stores.
Check out some of the things I am loving for Mother's Day.
Kismet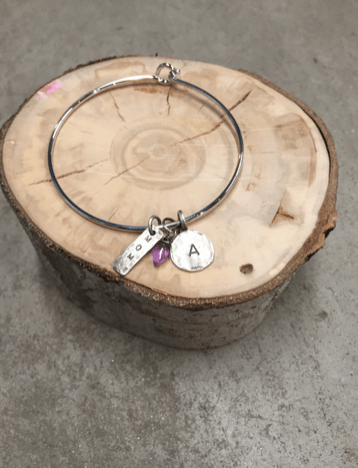 I recently went into the Southglenn branch of Kismet, a clothing and accessory boutique. Their lovely manager Betsy helped me make a charm bracelet from their great charm bar. The style pictured above with the bangle ,'mom charm', birthstone and initial would be $80. Another item which caught my eye was this gorgeous necklace by Bradyann a local designer which is $114.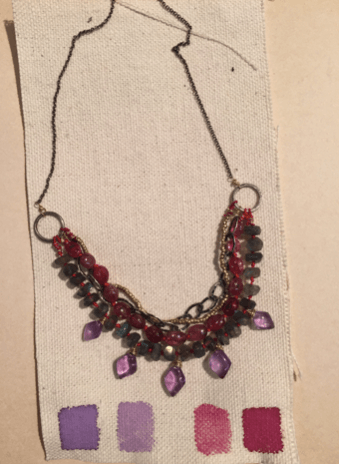 They also have 2 other branches in the Lowry and Highlands neighborhoods in Denver.
---
Babylon Floral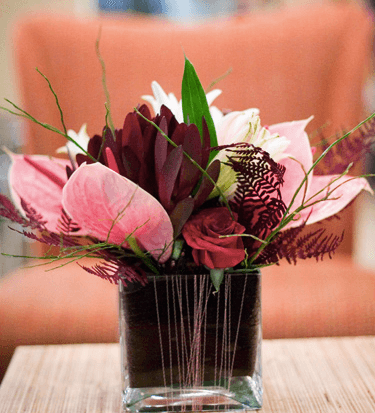 You can't beat a beautiful bouquet for Mother's day and at Babylon Floral  you get a unique cutting edge design by local a Coloradoan florist.
Arthur Williams creates the most sumptuous arrangements.
The picture above is of the Fleurinista Sterling and ranges  from $40-55
---
Big Fat Cupcake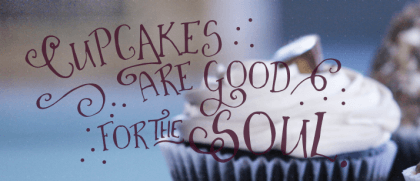 Big Fat Cupcake has an abundance of delicious cupcakes for you to choose from.
You can buy just one but if you can't resist, (can anyone?!), you can make up a box of assorted flavors such as: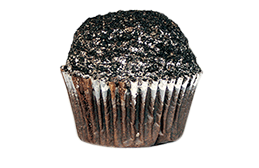 "Cookies"
A chocolate cupcake frosted with Oreo® vanilla buttercream and rolled in Oreo® cookies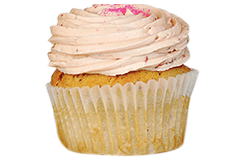 "Fresh Strawberry"
A fresh strawberry cupcake topped with strawberry buttercream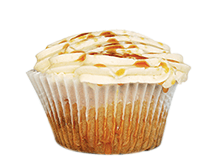 "Salty Caramel"
A light caramel cupcake frosted with caramel buttercream, drizzled with caramel and topped with sea salt. (My personal favorite!)
The store is located in the Cherry Creek neighborhood:
129 Adams St. , Denver 80206
---
Tattered Cover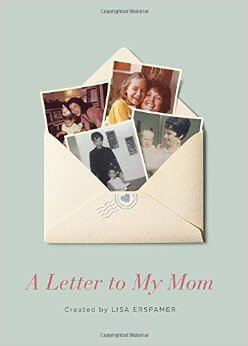 I found a beautiful gift book at Tattered Cover, a large indie bookstore and cafe with the cozy feel and comfort of smaller bookshops, named 'A Letter To My Mom'.
This book is filled with letters from celebrities: Melissa Rivers, Shania Twain, will.i.am, Christy Turlington, and Kristin Chenoweth and civilians, of gratitude and admiration to the women who raised them, alongside gorgeous intimate photos.
Tattered Cover has 3 store locations : E Colfax and 16th St in Denver and one in Littleton.
---
Shop Online
Here are some other fabulous must haves in stores that you can purchase online if you are being a little lazy.
Rouge Louboutin Nail Polish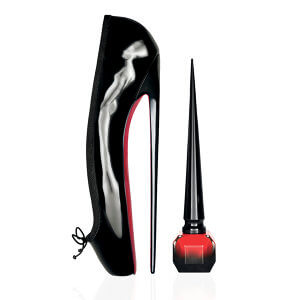 If you have ever dreamed of owning some Christian Louboutin heels, then you must put this nail polish on your wish list –Rouge Louboutin.
This nail polish is a timeless shade of red, vibrant on any skin tone and inspired by the iconic sole of every Christian Louboutin shoe.
Price: $50.00
"The red sole was born from red nail polish.I am giving back to beauty what the shoes took from the nails many years ago." – Christian Louboutin
---
'You Are My Mom Mug'
The pre-requisite mom mug but with a twist.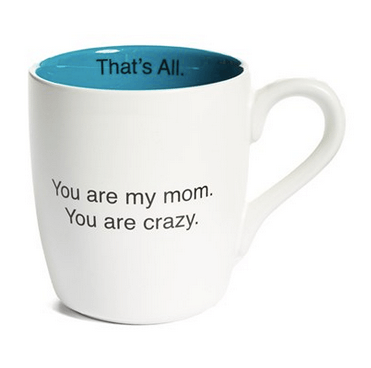 As a home stager in Denver there is nothing I love more than a great statement cushion and these cute ones, also from Nordstrom, are perfect for your mom.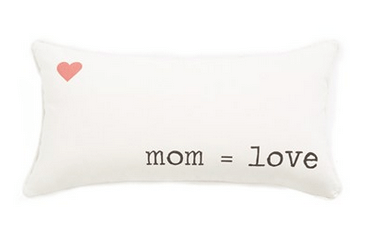 You Are My Mom Everyone Wishes They Had Pillow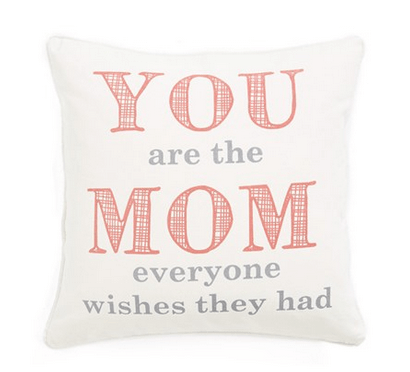 Frend's Headphones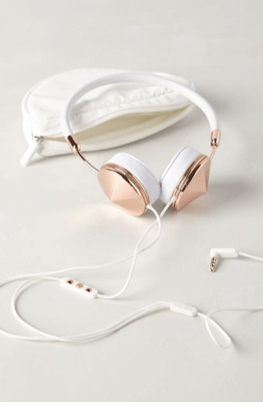 These leather wrapped Frend's headphones are inspired by vintage jewelry design. They look and sound divine.
So to sum up my husband has no excuse , here's hoping he will remember this time …