Spring break is just around the corner and whether or not your kids will be attending various spring breaks, you might want to know what to do with kids in Denver during Spring break 2016. Our guide is broken down to several categories: Museums, Shows, Events and Fun Ideas.
MUSEUMS
ROBOT REVOLUTION EXHIBITION AT DENVER MUSEUM OF NATURE & SCIENCE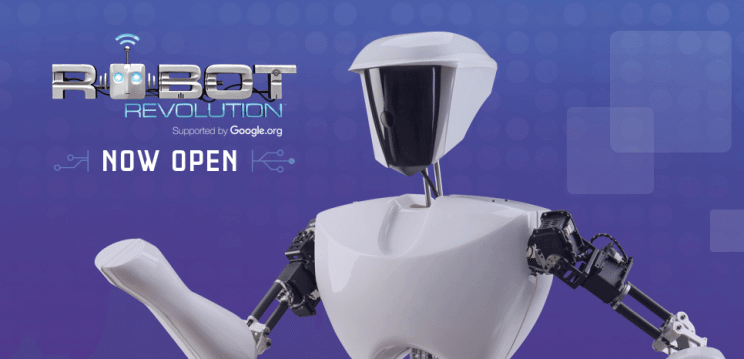 The Denver Museum of Nature & Science's new exhibition: Robot Revolution, is now open to attend.
Robot Revolution, supported by Google.org with additional major support from The Boeing Company, boasts an impressive and unprecedented selection of robots secured from all over the world. Guests will have extraordinary opportunities to meet and interact with these remarkable machines. The exhibition is divided into four main areas—Cooperation, Skills, Smarts, and Locomotion—to familiarize guests with the various aspects of robotics. There is so much for you and your kids to do at this exhibition, some of which include: watching soccer 'bots compete in a match, experimenting with various advanced robot "grippers" to select and pick up objects, making "eye" contact with ROBOTIS-OP as it follows faces using visual tracking software, feeling PARO, a furry baby seal therapy robot with sensors, respond to your touch, trying a surgical training simulation to see what it is like to perform robotic surgery, participating in a live stage show about drones and their emerging capabilities, trying on robot costumes and more! The Robot Revolution exhibition will be available through August 7th 2016. The exhibition is free with the price of museum admission. The Denver Museum of Nature & Science is open daily from 9am – 5pm and is located at 2001 Colorado Blvd, Denver 80205.
ZULA PATROL EXHIBIT AT WOW! CHILDREN'S MUSEUM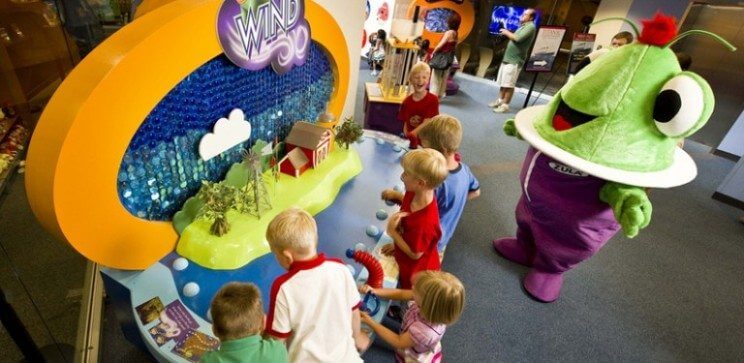 WOW! Children's Museum currently has a special exhibit open,the Zula Patrol: Mission Weather Exhibit.
Zula Patrol: Mission Weather is based on the popular animated PBS children's series and designed for children ages 3 – 8 years old. The exhibit teaches young explorers key science concepts and the opportunity to learn what weather is, how it works, what affects it, and how it affects us. The Zula Patrol, those intergalactic fact-gatherers, have been planet-hopping across the Solar System, and they've finally landed on Earth to study the weather on our home planet. Captain Bula and his friends invite you to this hands-on, interactive exhibit to learn all about clouds, precipitation, wind, temperature, and other weather phenomena! The exhibit will be open through May 8th 2016 and is free with the price of museum admission. The WOW! Children's Museum is open Tuesday – Friday 9am – 5pm; Saturday 10am – 6pm and Sunday 12pm – 4pm (closed on Mondays). Located at 110 N. Harrison Ave, Lafayette 80026.
TEACHING KITCHEN & LADYBUGS WORKSHOPS AT CHILDREN'S MUSEUM OF DENVER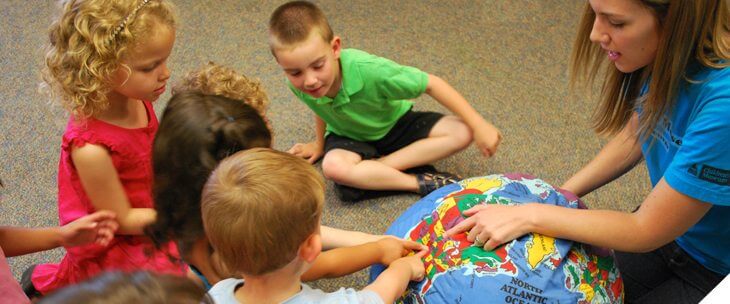 Children's Museum of Denver Marsico Campus is hosting special workshops you and your kids can attend this Spring break.
Teaching Kitchen Workshop: This is a cooking workshop perfect for parents and children to learn new recipes together. Choose from two different teaching cooking workshops: Homemade Ravioli or Pasta from Scratch. The Homemade Ravioli workshop will take place on Tuesday, March 22nd 2016 2:30pm – 3:45pm, Thursday, March 24th 2016, 2:30pm – 3:45pm and Wednesday, March 30th 2016, 2:30pm – 3:45pm & 5:30pm – 7pm. The Pasta from Scratch workshop will take place on Wednesday, March 23rd 2016, 5:30pm – 7pm and Tuesday, March 29th 2016, 2:30 – 3:45pm. Tickets are $20 for members and $25 for non-members and include admission.
All About Ladybugs Workshop: Explore the life of a ladybug! You will learning all about this fun insect and then making a few take home crafts. The All About Ladybugs Workshop will take place on Wednesday, March 23rd 2016, 2pm – 3:30pm and Wednesday, March 30th 2016, 2pm – 3:30pm. Tickets are $5 for members and $10 for non-members.
Register for a specific workshop's date and time: mychildsmuseum.org/whats-happening/camps-workshops. The Children's Museum of Denver Marsico Campus is located at 2121 Children's Museum Dr, Denver 80211.
JOURNEY TO SOUTH AMERICA AT DENVER ZOO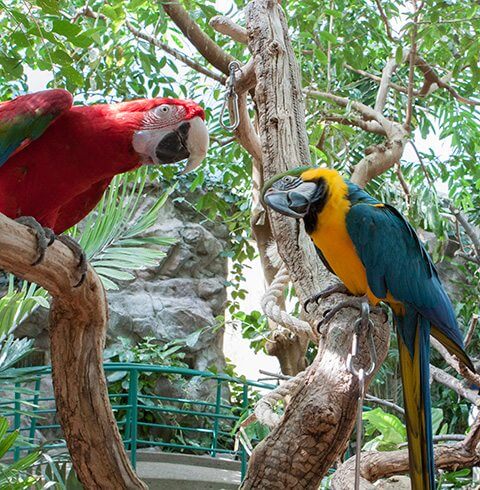 The Denver Zoo will be hosting a special event throughout Spring Break: Journey to South America. The Journey to South America will be celebrating all things South America with keeper talks, activity stations and cultural entertainment. Beat the crowds and get to the Zoo early, with $5 off admission between 8:30am – 9:30am any morning of the event. Journey to South America will run till April 10th 2016. View the complete and daily schedule for the day you choose to attend at: bit.ly/1p1ae42. The event will run daily from 8:30am – 4pm. The Denver Zoo is located at 2300 Steele Street Denver 80205.
BRAVE AND BOLD SPRING BREAK ACTIVITIES AT DENVER ART MUSEUM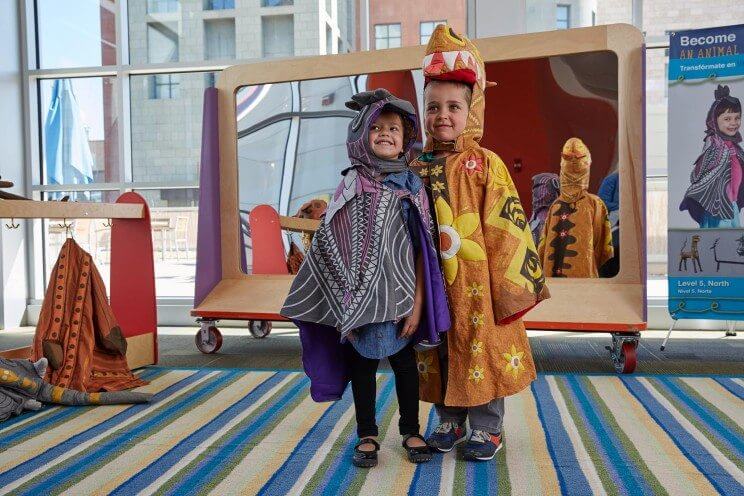 Enjoy Spring Break at the Denver Art Museum with their special activities: Brave and Bold! The Paint Studio, Create-n-Takes, and Backpack Cart will be open every day. Stop by their new 'Just for Fun Center' Japan for a peek into Japanese art and culture. Compose your own Japanese-inspired garden on a large scale, use your creativity and patience to create balancing stone sculptures, make your mark and add to an ink-painted screen, design and wear a Samurai-inspired helmet, experience the complicated process by which Samurai dressed, and play Guess Who? with incredible objects from the Samurai exhibition. Look out for special performances and storytelling in the galleries, too! The Brave and Bold activities will take place through April 3rd 2016. Event is included in museum admission. Psst… The Denver Art Museum is ALWAYS FREE for children ages 18 years old and younger! The Denver Art Museum is open Tuesday – Thursday & Saturday – Sunday 10am – 5pm; Friday 10am – 8pm (closed on Mondays). Located at 100 W 14th Ave Pkwy, Denver 80204.
KIDS DAY AT WINGS OVER THE ROCKIES AIR & SPACE MUSEUM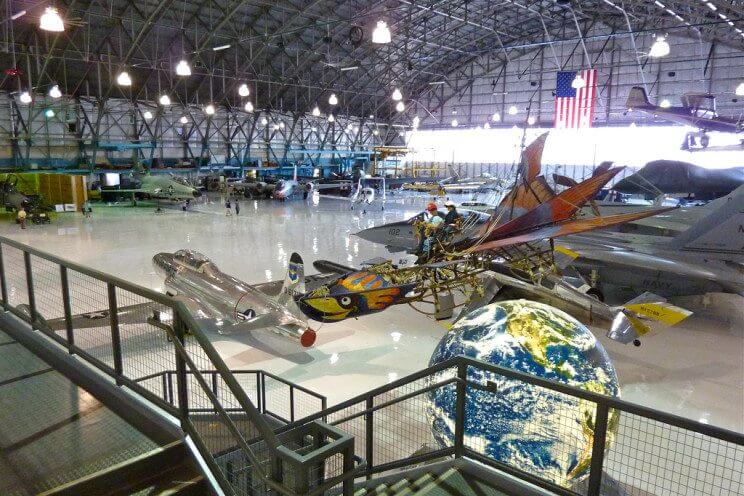 Wings Over the Rockies Air & Space Museum is hosting a special Kids Day on Saturday, March 26th 2016 from 10am – 4pm. Free-fall into fun and learning with lively, aerospace-themed activities throughout our hangar: Explore the museum's hidden secrets, learn how to fly a radio-controlled airplane, take the pilot's seat in some of their planes and learn their history, tour the night sky in their inflatable planetarium and much more! Tickets are $12 for adults ages 17 years old and over, $9 for Seniors and Active Military & Veterans, $6 for Children ages 4 – 16 and FREE for Children ages 3 and under as well as members. Purchase tickets at: bit.ly/22sEKFN. Wings Over the Rockies Air & Space Museum is located at 7711 East Academy Boulevard, Denver 80230.
FREE DAY AT DENVER BOTANIC GARDENS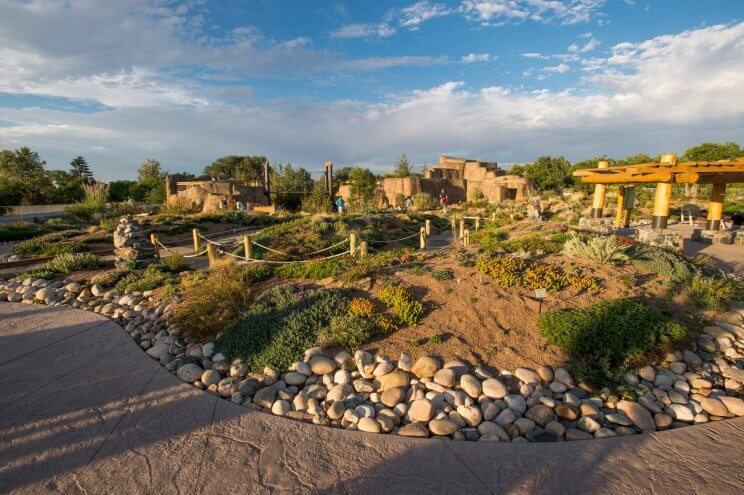 The Denver Botanic Gardens, York Street location, will be hosting a FREE day to the general public on Sunday, April 3rd 2016. York Street presents a wide range of gardens and collections that illustrate an ever-widening diversity of plants from all corners of the world. Don't forget to check out the Mordecai Children's Garden while you are there! The Mordecai Children's Garden is a place for children and families to explore plants and the natural world, through hands­-on experiences and play. A variety of authentic natural materials in this garden allow kids to use their imagination and sense of wonder to create their own connections with plants. Denver Botanic Gardens is open daily 9am – 5pm and located at 1007 York St, Denver 80206.
SHOWS
DISNEY NEWSIES: THE MUSICAL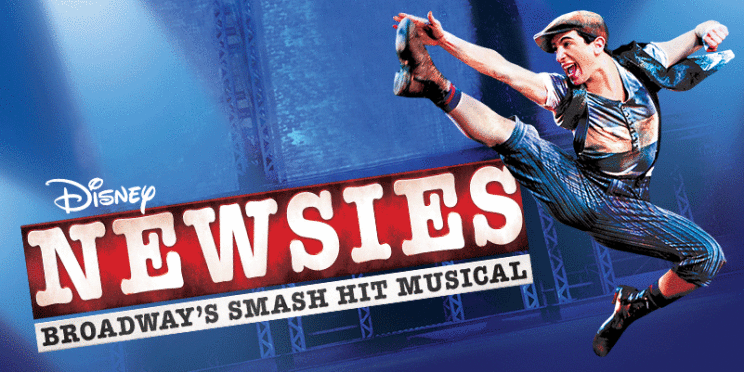 They delivered the papers, until they made the headlines… Direct from Broadway comes Newsies, the smash-hit, crowd-pleasing new musical from Disney. Winner of the 2012 Tony Awards for Best Score and Best Choreography. Based on true events, Newsies tells the captivating story of a band of underdogs who become unlikely heroes when they stand up to the most powerful men in New York. It's a rousing tale about fighting for what's right and staying true to who you are. Disney Newsies: The Musical will run from March 23rd through April 9th 2016 at The Buell Theatre, Denver Center for Performing Arts. (No show on Monday, March 28th.) This is a family-friendly musical but ages 6 years old and over are recommended. Tickets start at $25 per person. Choose show date and time and purchase tickets at: bit.ly/1PrPt7Y. The Buell Theatre is located at 1350 Curtis St, Denver, 80202.
JUNIE B. JONES, THE MUSICAL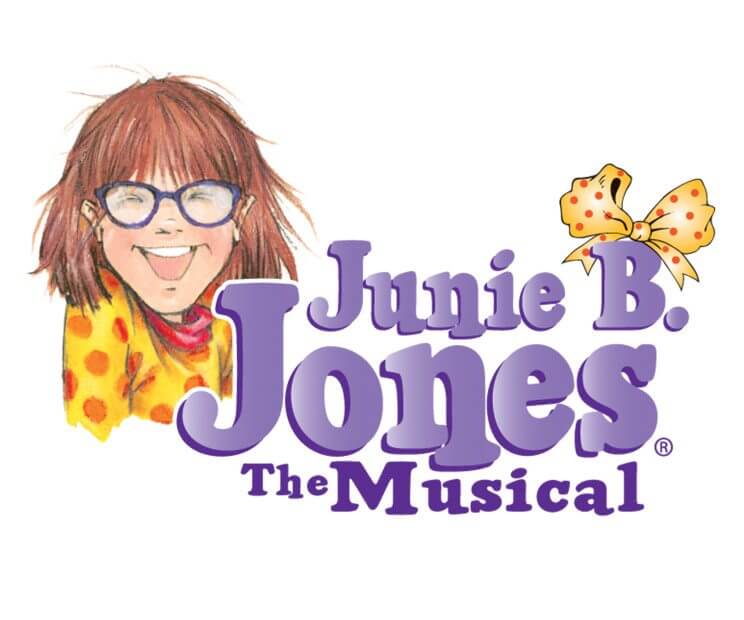 Junie B. Jones, The Musical is currently running at the Arvada Center for the Arts and Humanities. Adapted from the Junie B. Jones Series of books by Barbara Park, Junie B. Jones, The Musical tells the story of everyone's favorite first grader, Junie B. Jones and all her friends as they have outrageous adventures and learn lots too. Don't miss out on all of the fun! The show runs twice daily from Tuesday – Friday 10am & 12pm through April 8th 2016. Tickets range from $9 – $12 each. Purchase tickets by phone at (720) 898-7200. The Arvada Center is located at 6901 Wadsworth Blvd, Arvada, CO 80003.
CINDERELLA – LIVE THEATER FOR CHILDREN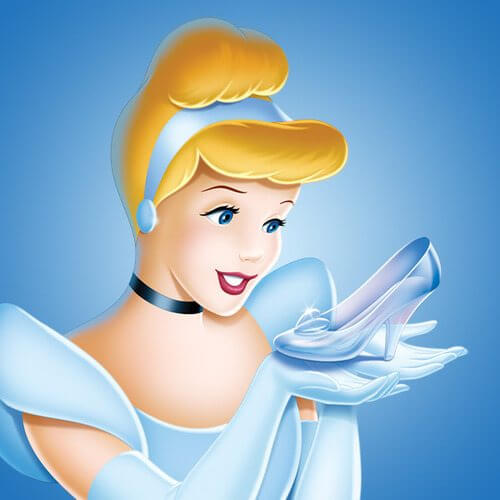 Cinderella – A Live Theatre For Children is running at the Boulder's Dinner Theatre Academy (BDT Stage) through April 16th 2016. A fun and silly adaptation of the classic tale. A girl, a dance, a glass slipper and an important message about being true to yourself. Children are selected from the audience to play some of the roles. Each performance is followed by a question and answer session with the actors. The show runs Tuesday – Saturday at 10am. Tickets range from $7 – $8 and can be purchased online or by phone at (303) 449-6000 extension 4. BDT Stage is located at 5501 Arapahoe Ave, Boulder 80303.
DISNEY ON ICE: TREASURE TROVE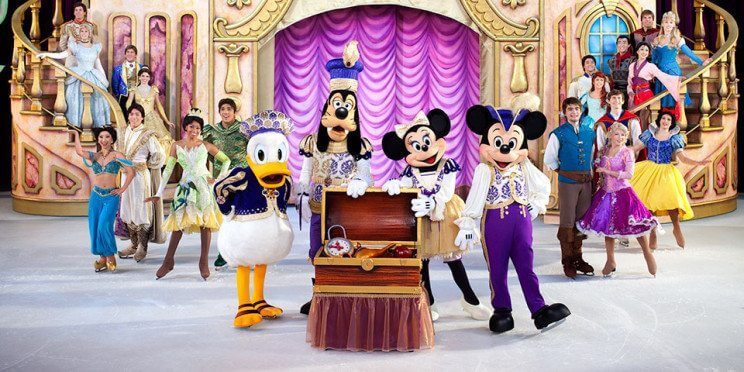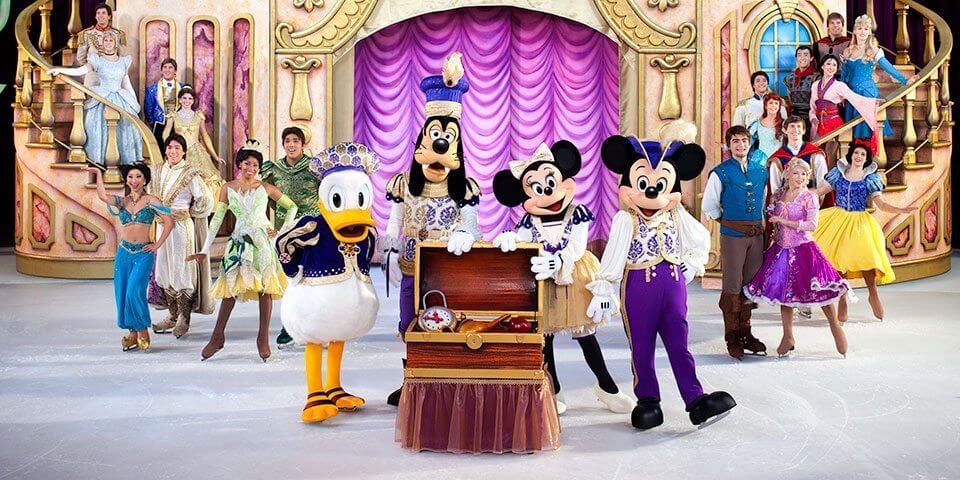 Disney on Ice: Treasure Trove is a skating spectacular filled with classic Disney moments. Get tangled up in Disney's 50th animated feature with Rapunzel and Flynn and enter the worlds of your favorite Disney princesses: Ariel, Belle, Cinderella, Jasmine, Aurora, Tiana, Mulan and Snow White. Ahoy, Mateys! Set sail with Peter Pan, Tinker Bell and Captain Hook & his pirate pals on an adventure beyond Never Land! Trek the wilds of Africa with Simba, Nala, Pumbaa and Timon as they discover the true meaning of the 'Circle of Life.' Tick-Tock! Tick-Tock! Don't be late to a very important date with Alice & the Mad Hatter as they march with the Queen of Hearts' Army Of Cards. Disney on Ice will run at the Denver Coliseum for four consecutive days: March 31st through April 3rd 2016. Tickets to Disney on Ice: Treasure Trove Denver range from $15 – $65, Children ages 2 and under do not require a ticket. Purchase tickets at: bit.ly/1Qi4YzG. The Denver Coliseum is located at  4600 Humboldt St, Denver 80216.
LITTLE RED RIDING HOOD AT THE DENVER PUPPET THEATER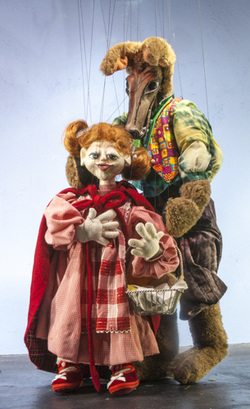 The classic story of Little Red Riding Hood will be performed by puppets at The Denver Puppet Theater through May 1st 2016. The Little Red Riding Hood puppet show takes place on Thursdays – Fridays at 10am and Saturdays – Sundays at 1pm. The theater is open 30 minutes before and after each show for hands-on puppet play for kids. The show is appropriate for children ages 3 and older who can sit in their seats and be quiet during the performance. (It is fine to step outside to regroup, but not fine to talk, cry or play during the show.) Tickets are $7 each from ages 1 and older. Reservations are only necessary for groups of over 10. The Denver Puppet Theater is located at 3156 W 38th Ave, Denver 80211.
EVENTS
REPTICON DENVER REPTILE & EXOTIC ANIMAL SHOW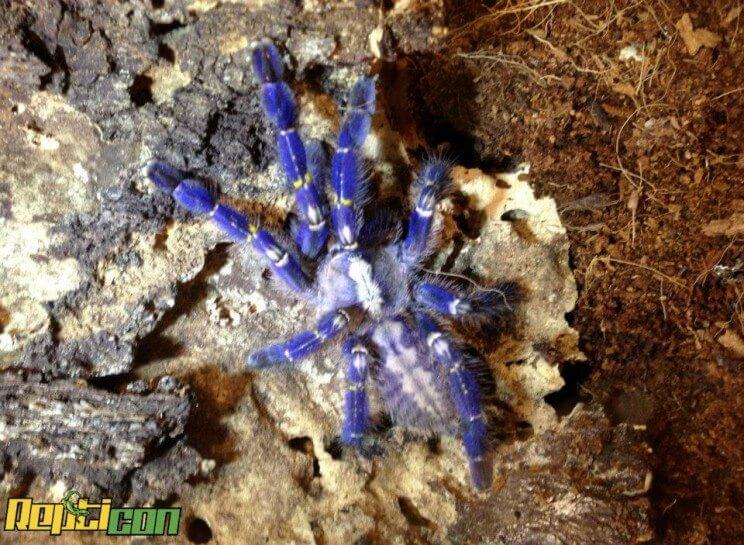 Repticon Denver Reptile & Exotic Animal Show is a reptile event featuring vendors offering reptile pets, supplies, feeders, cages, and merchandise as well as live animal seminars and frequent free raffles for coveted prizes. Exciting, educational, family-oriented fun for everyone! The Repticon Denver event will take place at Arapahoe County Fairgrounds on Saturday, April 2nd & Sunday, April 3rd 2016. Hours are 10am – 5pm on April 2nd with a special 9am VIP early entrance and 10am – 4pm on April 3rd. Single Day tickets are $10 for adults and $5 for children ages 5 – 12. Two Day tickets are $15 for adults at the door or $12 online and $5 for children ages 5 – 12 and also include the VIP early admission for April 2nd. Children ages 5 and under are FREE. Single Day tickets are purchased at the door. Two Day tickets can be purchased online at: www.repticon.com/tickets.html. Arapahoe County Fairgrounds is located at 25690 East Quincy Avenue, Aurora 80016.
TULIP FAIRY & ELF FESTIVAL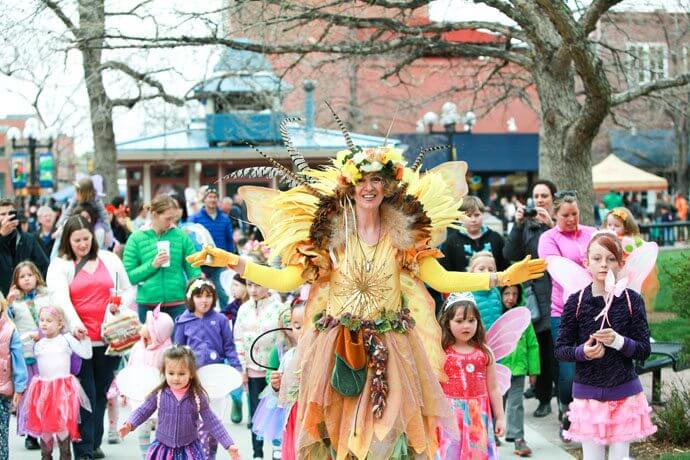 The Tulip Fairy & Elf Festival will take place on Sunday, April 3rd 2016 from 1pm – 5pm. The Tulip Fairy & Elf Festival is a beloved springtime tradition featuring performances and activities for children and celebrates the more than 15,000 tulips that adorn the world renowned Pearl Street Mall throughout the spring season. The 'Tulip Fairy', along with pint-sized fairies and elves, parade around the PearlStreet Mall 'welcoming the tulips'. The event includes live stage performances, face painting, free activities for children and more. (Rain date: Sunday, April 10, 2016). The festival is FREE and will take place in Downtown Boulder, Pearl Street Mall, Boulder 80302.
FUN IDEAS
AMERICAN GIRL® AT NEWSIES: THE MUSICAL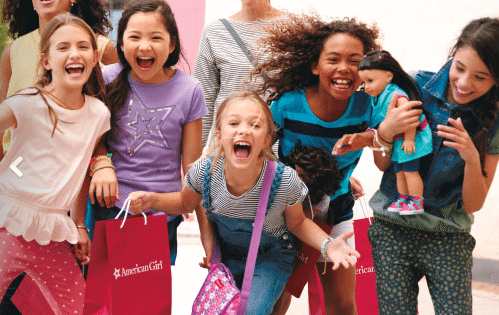 American Girl® wants to treat your girl to the Broadway smash Newsies: The Musical! Based on a real-life strike by newspaper hawkers in 1899, Disney's Newsies is the inspiring story of a band of scrappy street kids who stand up to the most powerful people in New York City—and win. It's packed with gravity-defying dance numbers and unforgettable songs you'll be humming for days. This event takes place on Sunday, April 3rd 2016 from 11am and includes a gourmet boxed lunch, a guided tour of the theater, a goody bag, and round-trip transportation to the Denver Center for the Performing Arts. Ages 8 and older. Tickets are $120 per person. Make your reservations by calling (toll-free): (877) 247-5223.
KIDS CLASS: HOLIDAY COOKIES AT COOK STREET SCHOOL OF CULINARY ARTS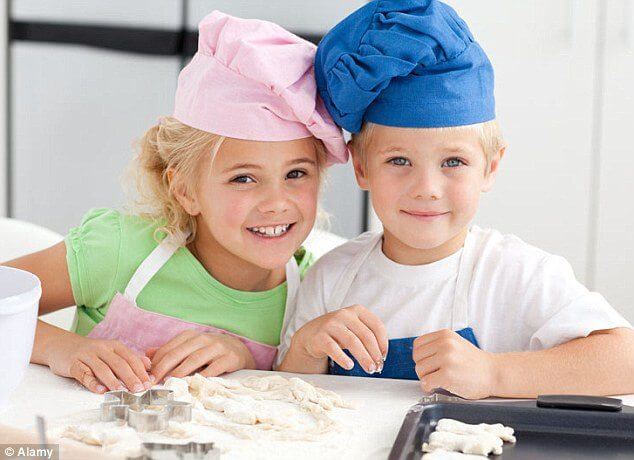 Join the chefs at Cook Street School of Culinary Arts for a Kids Class making holiday cookies! The Kids Class is a fun afternoon of holiday cookie decorating with your child on Saturday, March 26th 2016 from 12pm – 2pm. You'll receive a variety of cookies baked by professional pastry chefs, and a selection of tools and ingredients for decorating your own custom holiday cookies. Registration is $50 and each registration purchases two seats in the class, children must be accompanied by an adult for the duration of the class. Enjoy your hard work with a chef-prepared lunch. Register for classes online at: bit.ly/1PngckQ. Cook Street School of Culinary Arts is located at 1937 Market St, Denver 80202.
KIDS CAMP AT ALAMO DRAFTHOUSE CINEMA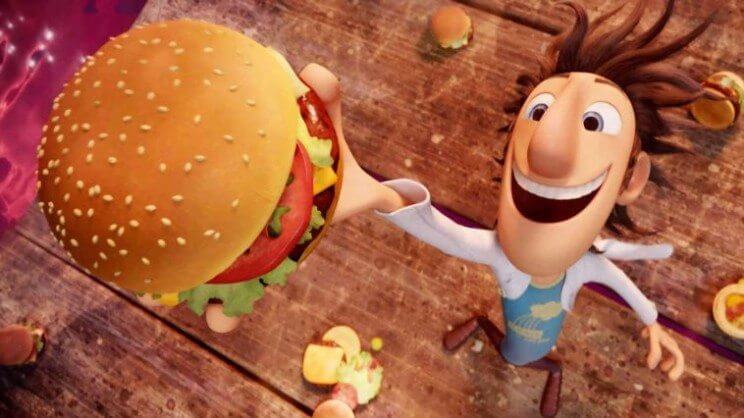 The Alamo Drafthouse Cinema is hosting special screenings for kids on selected dates during spring break. The Kids Camp does not require paid tickets, instead they ask for a donation of $1 – $3 per ticket. 100% of Kids Camp ticket sales are donated directly to Reading Partners. The Kids Camp films and dates are: Tuesday, March 22nd 2016 at 12pm – Batman: The Movie (rated PG); Thursday, March 24th 2016 at 9:30am – Fantastic Mr. Fox (rated PG); Saturday, March 26th 2016 at 11am – Paddington (rated PG ); Saturday, April 2nd 2016 at 11:30am – An American Tail (rated PG ); Sunday, April 3rd 2016 at 11:30am – Cloudy with a Chance of Meatballs (rated PG ). View the complete schedule and make your reservations at: bit.ly/1PVkXmb. The Alamo Drafthouse Cinema is located at 7301 S Santa Fe Dr, Littleton 80120.
BOONDOCKS FOOD & FUN'S $12 TUESDAYS & THURSDAYS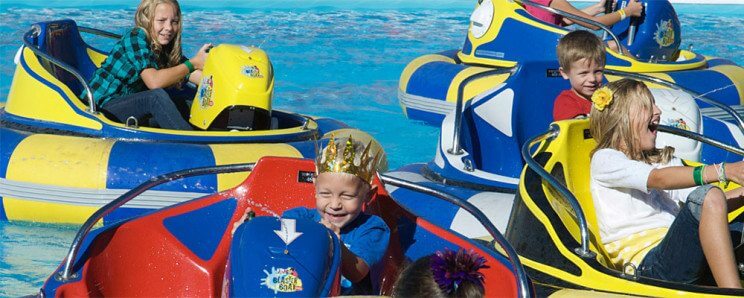 Every Tuesday and Thursday, visit Boondocks Food & Fun with your family and enjoy unlimited Laser Tag, Bowling and Video Games for $12 per person. Outdoor Upgrade for $8 per person and get Go-Karts, Slick Track, Jr. Racer, Rookie Track, Miniature Golf and Bumper Boats. They also are offering large one topping pizzas for $9.99! The $12 Tuesdays & Thursdays Special is available from open to close – 10am – 12am (outside attractions close at 10pm). Boondocks Food & Fun is located at 11425 Community Center Dr, Northglenn, CO 80233.
LASER QUEST DENVER SPRING BREAK TRIPLE PLAY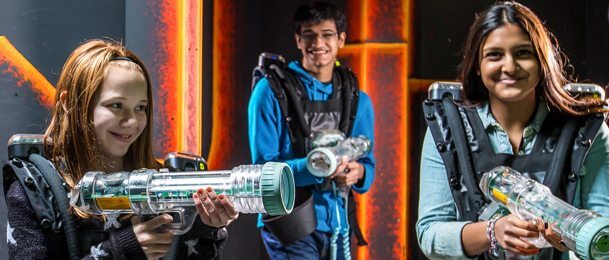 Laser Quest Denver is a family entertainment venue combining the classic games of hide-and-seek and tag with a high tech twist. Through April 3rd 2016, Laser Quest Denver is offering a special Spring Break Triple Play. Play 3 action-packed games of Laser Quest for $20 per person. Members save an extra $3. Reservations are recommended. All three games must be played by the same person on the same day. Make your reservations by phone at (303) 796-0707. Hours during Spring break are 1pm – 9pm on weekdays and 10am – 11pm on weekends. Laser Quest Denver is located at 8988 E. Hampden Ave, Denver 80231.
Happy Spring Break 2016!