Over the last decade or so, there has been an impressive number of women-owned businesses popping up all throughout the Denver area. Female entrepreneurs and creatives are opening a variety of businesses, from coffee shops to craft studios and clothing boutiques to cosmetic lines, and just about everything in between.
We are so proud of the success of women-owned businesses in Denver! That's why we're taking a moment to celebrate these women and the incredible companies they have created. Join us by meeting a handful of the many businesses in our midst founded, owned and powered by hardworking and innovative women.
Psst…we know there are many more successful female entrepreneurs not included on our list. What local business woman inspires you? Share in the comments below!
Karmen Berentsen
With three locations in Denver (specifically Union Station, Cherry Creek and the Denver Tech Center) and Castle Rock, A Line is a successful women's fashion company with a mission that extends beyond style. Owner Karmen Berentsen is passionate about cultivating an environment in which women can explore their potential through well curated style and empowering community.  "Incredible product is just the vehicle," says Berentsen. "What gets us all out of bed each morning is the potential to make women feel seen, relevant, and cool."
Elle Jensen
Amethyst Coffee Company has established itself as the coffee shop for baristas and coffee connoisseurs in the city — in a matter of just a few years, too. And more importantly, owner Elle Jensen has become a well-known advocate for coffee professionals, especially women, gender non-conforming, gender queer and transgender individuals. Check out Amethyst's many locations — on Broadway, in Lakeside and in Realm, a photo, event and meeting space in downtown Denver.
Ashley Gaffney

Photo courtesy of Ashley Gaffney Design
Ashley Gaffrey Design is a boutique branding and consulting studio utilizing vibrant strategy and marketing design to communicate a brand's story to their customers. Ashley Gaffney sure has an eye for design. She is a multidisciplinary creative strategist who studied graphic design at SCAD and spent several years in the corporate world before laying the groundwork for her own freelance business. This entrepreneurial venture has been so successful that Ashley Gaffney Design is all booked with projects through 2019!
Linda Hampsten Fox
Situated in the heart of LoHi, The Bindery is a marketplace, a bakery, an eatery and a gathering place — all at once. This lively, modern spot is completely driven by the food, whether it's breakfast, lunch, brunch, dinner, dessert or their "blu hour" offered Tuesday through Sunday from 3–6 p.m. Owner Linda Hampsten Fox invites guests to "embark with her on a journey back to the roots of food culture while embracing the momentum of the urban lifestyle." (From The Bindery website)
Anuschka Pashel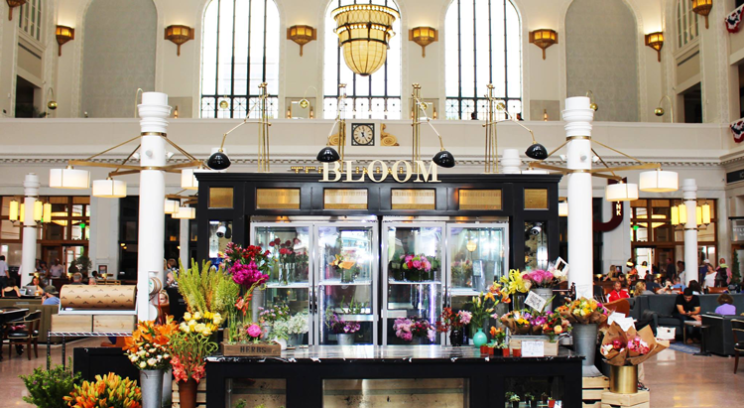 Photo courtesy of Bloom by Anuschka
Bloom by Anuschka is a tangible expression of owner Anuschka's gifted eye, adventurous soul and a passion for creating beautiful things. She left her small hometown in Germany at the age of 18 and ultimately settled in Denver in 1998, and opened Bloom in 2011, sharing her love for flowers with the community. You'll find an exceptionally curated and constantly rotating collection of unique items at Bloom, including flowers, art, fine furniture, fabrics, pillows, jewelry and more. Psst… don't miss Bloom's adorable flower station tucked inside Union Station!
Christy and Casey Rosen
Blush offers a well-curated selection of contemporary and designer clothing and accessories. Mother and daughter duo Christy and Casey Rosen opened the shop in 2004, combining their love of "West Coast cool" and "East Coast chic" to provide a unique shopping experience for customers. The two are known for their above-and-beyond customer service, which includes personal shopping and styling, and even closet cleanouts and private shopping events!
Nicole Sullivan
BookBar is a bookshop for wine lovers and a wine bar for book shoppers. This bar-meets-bookstore (with a cafe!) is located in the lively Tennyson Street arts district in Denver. This brilliant business idea came to owner Nicole Sullivan one day while she was reading a book and drinking a glass of wine — and the rest is history! Come here to read, drink wine, gather with fellow book and wine lovers, build community, and even stay the night in BookBed, the one-bedroom apartment above BookBar!
Kristina Thayer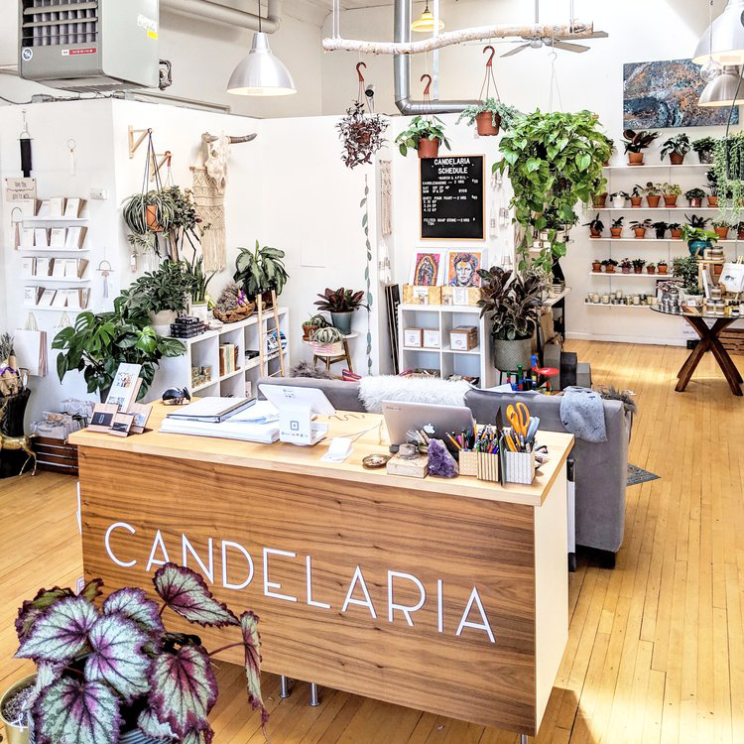 Photo courtesy of Candelaria
Candelaria is a new maker's studio and retail space located in the heart of Denver's Santa Fe Arts District. Owner Kristina Thayer opened this brick and mortar in 2017 with the motto: "incubating independent makers, one candle at a time." Sign up for a class to learn a new skill, like candle making, macrame and more. Or shop from the variety of unique artisan-made pieces at Candelaria, including plants, greeting cards, candles, books, blankets, pillows and more. And to take it a step further, Kristina is especially passionate about showcasing the work from businesses that are female-owned and -operated.
Tiffany Morgan
Coach + Colt is a pop-up workshop company with a mission "to connect our community to unique businesses and talented locals, all while learning a fun new skill." Tiffany started Coach + Colt in December 2018 with a passion for helping others "learn like a local." Workshops cover subjects like home organization, cookie decorating, pumpkin carving, hand-lettering and more.
Sarah Welle and Dulcie Wilcox
Colorado Crafted was born when co-owner Dulcie Wilcox wanted to send a local, high-quality and unique gift to someone and was frustrated with the task of tracking down the best Colorado-made products herself. She partnered with Sarah Welle to create Colorado Crafted in late 2012, specializing in finding the best Colorado-made artisan products and bringing them together into one online shop. It's like shopping at the Denver Flea Market — from the comfort of your own home!
Debra Mazur
Photo courtesy of Holly Rae Estrow via Common Era
Common Era originally opened in Boulder in 1991 under a different name and expanded to the Highlands neighborhood in Denver in 2007. Ever since, owner Debra Mazur has utilized her intuitive take on fashion and savvy business sense, sharing clothing and accessories that represent the here and now — and at the best price possible!
Hannah Ulbrich
Copper Door is Denver's only 100-percent female-owned coffee roaster. Owner Hannah Ulbrich has had a love for coffee since she was 2 years old, which she carried with her as a barista, bar-back, cafe manager and now the owner and roaster at Copper Door. At each of their two locations in Lowry and at The Yard on Santa Fe, you'll find their delicious coffee roasted in small batches. In her own words, Hannah loves the opportunity to "be present for her children, make incredible coffee, create a space for the community, and be an example for other women in small business." (From the Copper Door Coffee website)
Sana Hamelin
Opened in December 2014, Denver Cat Company is one of the country's first cat cafes, igniting a trend that spread across the country in the years to follow. It was started by a self-described "totally sane cat lady," Leila Qari, a former attorney who was captivated by the cat cafe concept. One of the best things about Denver Cat Cafe (besides the cats) is that they don't charge by the hour. Enter for a flat fee of $10 (or $8 for students and seniors) to pet cats and sip coffee — for 20 minutes or 5 hours!
Molly Fortune and Abby Miller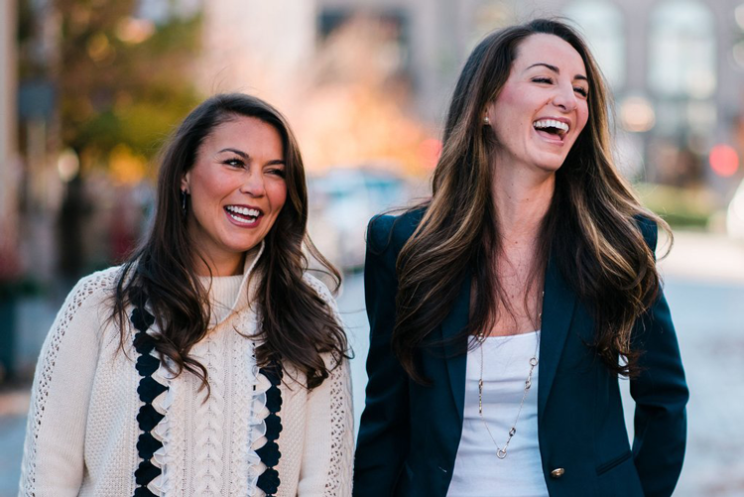 Photo courtesy of Denver Darling
This darling boutique (no pun intended) in Cherry Creek embodies the personal style and spirit of its founders, Molly Fortune and Abby Miller. Denver born and raised, the two have a passion for style and the city they love. The boutique and brand is based off of Abby's successful blog, Denver Darling, and their goal is to bring timeless styles and high-quality clothing at an accessible price point.
Kelly Huelsing and Brooke Vanhavermatt
Ella Bliss Beauty Bar is not your typical salon. This one-stop beauty bar (with an emphasis on bar, because they serve a full drink menu, including wine, beer, cocktails and coffee!) offers nail services, a blow dry bar, a facial and massage spa, lash extensions, waxing, and much more. Sisters Kelly Huelsing and Brooke Vanhavermatt started Ella Bliss in 2013 and the company has since expanded to three locations throughout the state, including Greenwood Village, Denver and Highlands Ranch.
Jaime Jennings and Amber Corcoran
Situated along Broadway, Fancy Tiger Crafts is a revolutionary shop specializing in craft supplies and classes for the modern crafter. Owners Jaime Jennings and Amber Corcoran opened Fancy Tiger in 2006, moved to a larger space just up the street in 2012, and opened their online shop in 2014. Meet Jaime and Amber at their Open Craft Night every Tuesday night — just bring your knitting, spinning, crocheting or embroidery project and mingle with other modern makers.
Brandy Monique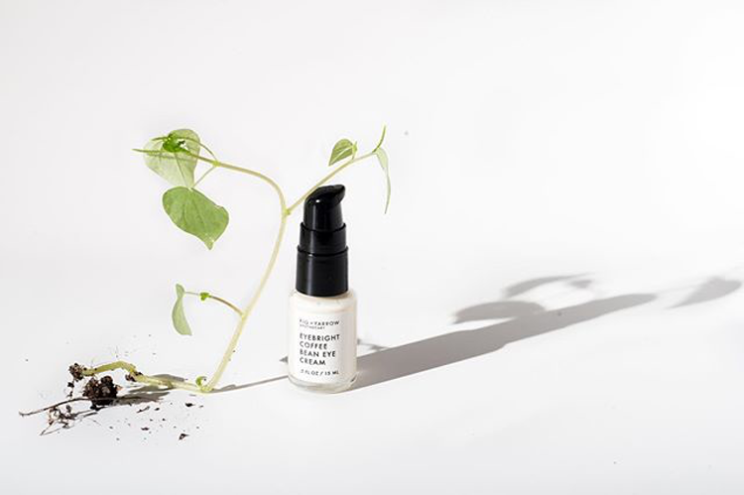 Photo courtesy of Fig + Yarrow
Fig + Yarrow was born in 2010 when owner and apothecary artisan Brandy Monique turned a senior class project into a brand of health and beauty products that are completely rooted in nature. You'll find a variety of natural skin products on their online shop, including cleansers, masks, serums, toners and more. Plus, 10 percent of all sales at Fig + Yarrow go to the Rumi Foundation, which distributes donations to non-profit organizations dedicated to animal, human and environmental wellbeing.
Julia Stewart
The Gathering Place is the only daytime drop-in center in the metro area that serves women, transgender individuals and their children who are experiencing poverty — and oftentimes homelessness. The organization believes deeply in the power of our community and they continually work to make it stronger. It was founded in 1986 by two graduates from the University of Denver social work program, Toni Schmid and Kathy Carfrae. Today, Julia Stewart is the president of the organization.
Sonya Ulibarri
Girls Inc. is an incredible local organization that focuses on the development of the whole girl through partnership with schools and community organizations and at their center in West Colfax. They provide long-lasting mentorship relationships, a pro-girl environment and research-based programming to help young girls navigate gender, economic and social barriers to equip them for a healthy life. CEO Sonya Ulibarri grew up in a family that focuses on giving and activism, which led her to a fulfilling career in helping girls and empower them to be strong, smart and bold.
Jessica Schutz
This Latin American-inspired houseplant boutique has become Denver's go-to destination for green thumbs and black thumbs alike. Founder Jessica Schutz and her team are passionate about connecting plant parents with the right plant for their unique lifestyle, and passing along detailed care instructions to ensure a long, healthy life for your plants. In addition to both common and rare houseplants, you'll also find beautiful pottery, handmade decor items, houseplant-related tools, accessories, gift items and more.
Erika Righter
Hope Tank exists to educate and inspire people to create real and lasting change in Denver and beyond. Owner Erika Righter learned at a young age that advocating for someone in need can have a major impact on someone's life. So she went to school to become a social worker, and later spent time working in the juvenile justice system, in the foster care system, with low-income senior citizens, and in rural emergency assistance. And in 2012, Hope Tank was born. This for-profit social enterprise directly benefits one of their 20 non-profit partners. Each item sold in their store — which can include anything from books to jewelry and everything in between — will have a sticker on it designating the cause you are supporting with that purchase! This philanthropic store is actively proving that small business can have a big impact.
Brittany Iseli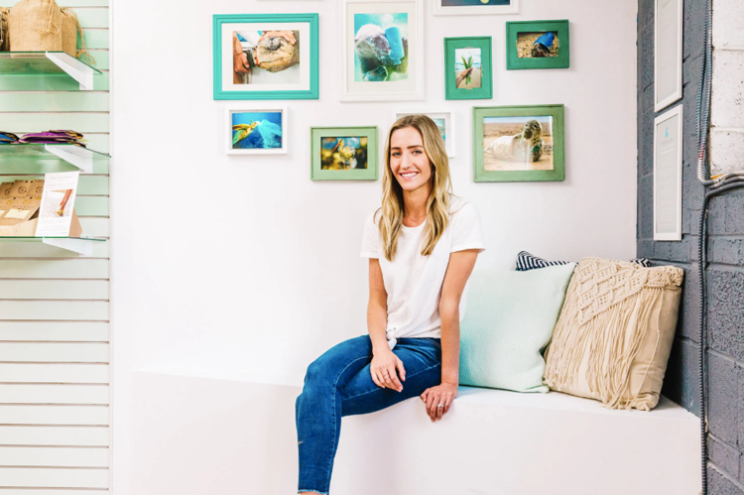 Photo courtesy of JOY FILL
Make a difference with your everyday habits with help from JOY FILL, your source for refillable, natural and sustainable household cleaners, soaps, personal care and beauty products. Founder Brittany Iseli started JOY FILL out of her passion for caring for the environment and minimizing our contributions to the plastic waste problem. Bring in your empty, cleaned out containers from home and choose from their wide variety of products to fill for the home or body!
Brandee Castle and Sara Graf
Think ethical fashion is reserved for the affluent, the knowledgeable, or the true hippie? Judith & Joe is here to convince you otherwise, creating an approachable experience that is both sustainable and stylish. Owners Brandee Castle and Sara Graf created this inclusive and affordable brand, showcasing high-quality, modern products made with sustainable materials and responsible practices.
Christy Vranesic Brant and Caitlin Brant Marsh
For over 12 years, Lulu's Furniture & Decor has sold an ever-changing collection of hip furnishings and an array of home accessories and gifts. This family-run boutique was opened in 2007 by mother and daughter duo Christy Brant and Caitlin Marsh.  You'll find everything you need to make your house a home — including vintage finds, custom furniture, candles, art and more.
Amanda Ogden, Linda Appel Lipsius and Allison Schneider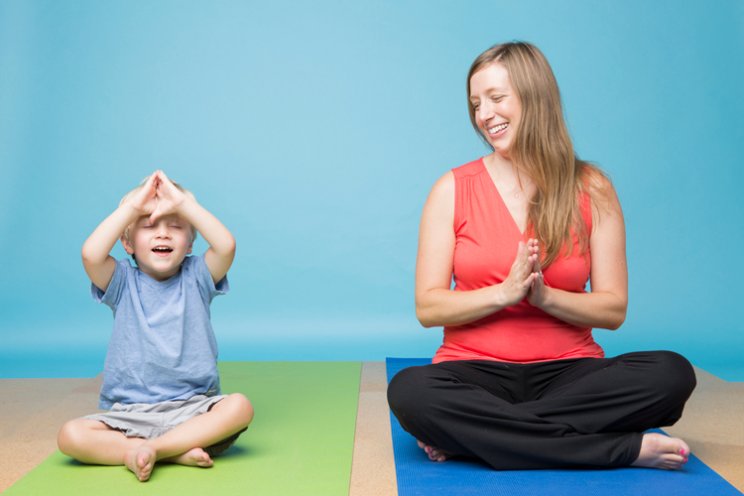 Photo courtesy of the mama'hood
the mama'hood is a unique "community for new moms and families that addresses all of their pre- and post-natal needs." Co-founder Linda Appel Lipsius saw a need for support and resources of this nature when she moved to Denver, so she decided to create it herself with Amanda Ogden and Allison Schneider. And thus, the mama'hood was born. the 'hood welcomes moms, babies, partners, grandparents, aunts, uncles, siblings and caregivers for a variety of classes, groups and shopping in their retail space.
Kristen and Paige Brown
Modern daughter team, Kristen and Paige Brown, joined forces in 2013 to create this small, locally owned boutique drawing inspiration from two of the world's most fashionable streets, Madison Avenue in New York City and Melrose Avenue in Los Angeles. At Melrose & Madison, you'll find an assortment of contemporary dresses, denim, jewelry, loungewear, swimwear and gifts from both well-known labels and up-and-coming local designers.
Becky Miller
Modern Nomad is an incredible multi-tenant retail space tucked in a 5,500-square-foot warehouse in the heart of RiNo. Here, you'll find 11 vendors in an open-air market setting, selling everything from new and vintage furniture to textiles and lighting, and other items and accessories for the home. Founder Becky Miller operates her own home decor store in the space, Modern Nomad Home, alongside retailers like Homefill from Kim Whitehead, La Lovely Vintage from Tara Lovato, and several other women-owned businesses.
Andrea Knight
The Noshery owner Andrea Knight has been cooking since the age of 12 and has an impressive resume, which includes ProStart, Johnson & Wales, D Bar, the Berkshire, Wooden Spoon, and Whole Foods. She opened her own bakery, The Noshery, in the spring of 2014, where everything is made from scratch, including the pastries, breakfast plates, sandwiches, salads and cakes.
Kerry Humphrey
Shop for your holiday gifts while supporting a great cause with Pearl Street Lights, a candle company founded by Kerry Humphrey. Their hand-poured candles are made with wooden wicks and soy wax with a variety of enticing fragrances. But better yet, Pearl Street Lights employs individuals with barriers to employment, who leave their unique signature on every candle they pour. Kerry started the company in 2014 shortly after she was released from prison; she hoped to help others who were facing similar hurdles for finding work.
Nicole Landeck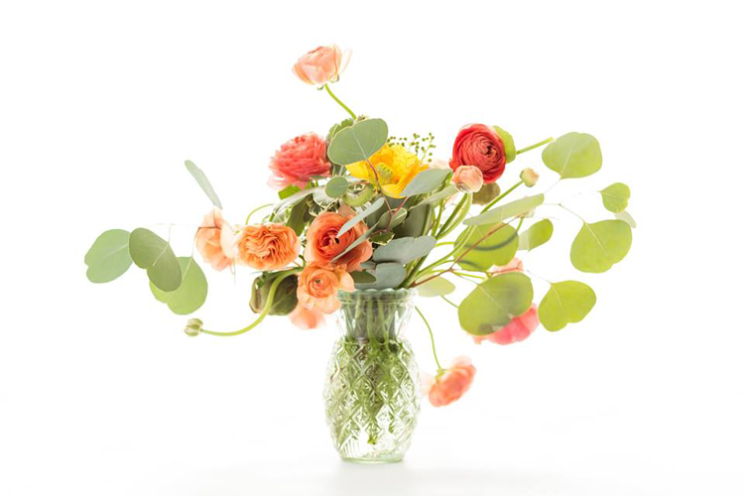 Photo courtesy of Poppy & Pine
Tucked in The Stanley Marketplace, Poppy & Pine is a flower shop with a variety of gifts for every occasion. Owner and operator Nicole Landeck and her talented team of designers work tirelessly to transform fresh and quality blossoms into one-of-a-kind arrangements, creating industry-leading pieces of art for your home or your loved ones.
Sarah Ortega
Sarah Ortega of Sarah O. Jewelry came to Denver from Albuquerque over 10 years ago and eventually opened her own jewelry business in 2015. Sarah O. Jewelry is a fine jewelry company distinguished by their ethically sourced natural gemstones and diamonds and their carefully curated design collections. You'll find one-of-a-kind pieces, made in Denver and throughout the U.S. from precious metals, through traditional and modernized jewelry metalsmithing methods.
Carrie L. Gomez and Yari Figueroa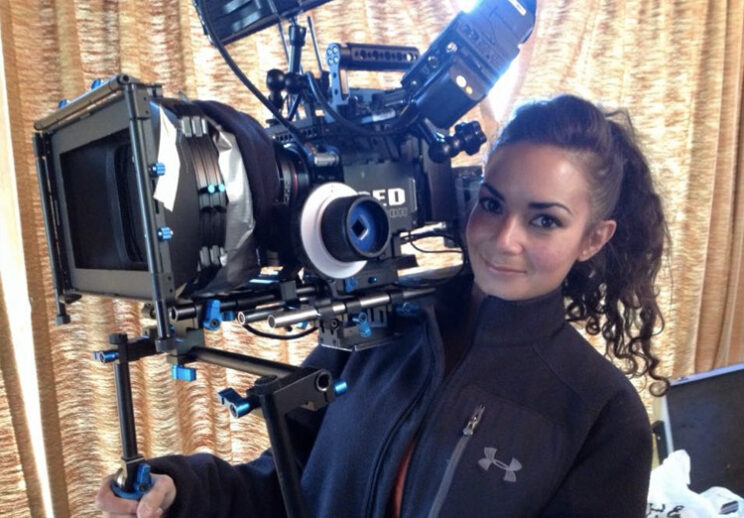 Photo courtesy of CY Pictures
SCY Pictures is an all-Latina production company in Denver producing unique, streamable content to attract today's elusive viewer. They work to uncover the "diamond in the rough" and create enticing content to intrigue a mass audience. Plus, SCY Pictures creates a number of films that advocate for women's rights, address issues faced by underrepresented communities, and increase awareness of the adversities that at-risk populations face. Both Carrie L. Gomez and Yari Figueroa are the creative directors and co-owners behind the powerhouse team at SCY Pictures.
Leanne Downing
Street's Hope is an organization that provides services to support and empower those who have experienced human trafficking. Leanne Downing founded Street's Hope in 2004 as she longed to reach out to the community of women who were trying to recover from the tragedy and trauma experienced through human trafficking. She began a street outreach program that eventually evolved into the organization you see today, which offers a variety of additional programs and services.
Madeline Zinn
Madeline Zinn is a true creative spirit, passionate about connecting customers with the beautiful work of small makers around the country. Sub Rosa Mercantile offers thoughtfully collected brands creating everything from utilitarian and home decor items to personal accessories and lifestyle goods. Sub Rosa seeks to "help support and promote the creativity of talented individuals." (From the Sub Rosa Mercantile website) Follow @subrosamercantile on Instagram to keep tabs on their exciting reopening this month!
Taryn Hemmings, Emily Hines, Courtney Jones, Leslie Osborne + Lindsay Tarpley
Sweat Cosmetics is all about active beauty. It was founded by five athletic women, all of whom played collegiate soccer and four of whom who went on to play professionally. They wanted to create a cosmetics brand designed for active women and athletes. Sweat Cosmetics products are sweat-resistant, all-natural, and cruelty-free with SPF protection, designed to withstand any yoga class, soccer match, or neighborhood jog.
Robin Lohre
Proprietress Robin Luhre opened Talulah Jones in 2002. This lifestyle boutique in Uptown Denver is packed with rare and special treasures, including home decor items, gifts, women's accessories, children's clothes and toys. A Certified Green company, Talulah Jones aims to change the world in a small way, by bringing beauty and happiness to their customers through both their products and services.
Linda Gallegos
Headed up by Linda Gallegos, Tamarind Design + Marketing is a turn-key marketing agency in Denver. The company works with businesses, government institutions and non-profit organizations in just about every industry, creating solutions to effectively brand and market themselves. They've worked with small start-ups all the way to impressive big-name projects, like the $2.6 billion Eagle P3 Project as part of RTD's FasTracks transit expansion program.
Stephanie Victa
Victa Designs is a women's apparel company geared towards those with curvy figures. They utilize quality natural fibers to ensure comfort and style, creating classic designs inspired by worldwide travel that can be easily packed or paired with other pieces. Owner and founder Stephanie Victa is an artist, entrepreneur and humanitarian — and she created Victa Designs to combine all of her passions into one. In 2016, she started a program called "One Stitch at a Time" in Jacmel, Haiti which teaches community members how to sew and tips for business management.
Dana Spaulding
How many times have you opened a new bottle of wine on a weeknight and not finished it because you only wanted a glass or two? Wander + Ivy is your solution — offering single-serve 6.3-ounce glasses of wine from family-owned organic vineyards around the world. Dana Spaulding created this brilliant business in April 2017 and has already seen so much success, as Wander + Ivy wines are now sold in more than 80 retailers, restaurants and hotels across Colorado, plus a few in San Francisco and New York City. If you can't wait to get your hands on these wines, enjoy same-day delivery in Denver with Drizly!
Tamra Ryan
Women's Bean Project is a non-profit offering employment opportunities for women who are chronically unemployed and teaching them to work by making nourishing products. Through this process, these women often learn to stand tall, find their purpose and break the cycle of poverty. The leadership team at Women's Bean Project is made up almost entirely of women, including CEO Tamra Ryan. You can stand beside Women's Bean Project by volunteering, mentoring or even just ordering their products, from snacks and sweets to books and apparel!
Who Run the World?
Girls! What women-owned business(es) in Denver do you love? Tell us about them in the comments below.