It's beginning to look a lot like Christmas and you know what that means—it's time to find your perfect tree! Even though there are a lot of reasons to choose a real tree over an artificial one this year, including the amazing smell and lessened environmental harm, you'll also be supporting a local business.
To help you figure out where you should visit, we've rounded up some of the best local spots in the surrounding Denver area where you can get a freshly cut Christmas tree. So, grab your flannel and your winter coat and get ready for some family memories!
Use our virtual map to find a Christmas Tree farm or lot near you! 
11500 Havana Street, Henderson  
Opens: November 29th
Family owned and operated, Palombo Farms Market has been serving the Front Range for over 40 years! In addition to selling Christmas Trees every winter, they're also open during the harvest season, featuring fresh produce, dry goods and locally made jams, jellies, salad dressings, and so much more.
1720 South Santa Fe Drive, Denver | 16750 East Broncos Parkway, Aurora | 11200 Sheridan Boulevard, Broomfield | 250 South Cherrywood Drive, Lafayette 
Opens: November 14th at the Santa Fe Location and November 25th at all other locations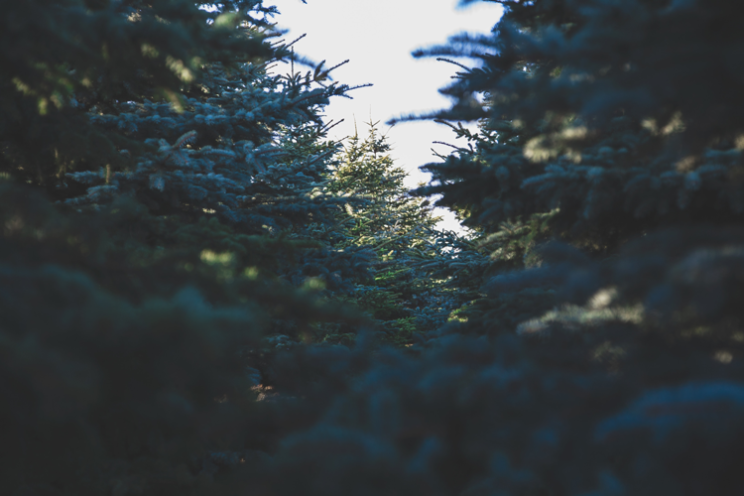 With five locations all over the Denver area, Nice Christmas Trees is one of the most convenient places to get your tree this year! They offer affordable prices and over 5,000 trees to choose from, including Noble Firs, Fraser Firs and Grand Firs, along with wreaths, garlands and poinsettias. And to make tree picking even easier for you—they also offer delivery.
142 East Alameda Avenue, Aurora | 8340 Northfield Boulevard, Denver
Follow them on Facebook to see when they'll be open for the season
You've probably seen Jolly Christmas Trees outside of your favorite Denver area malls during past holiday seasons—giving you the chance to pick up your tree after a day of holiday shopping! Named one of the best places to get a Christmas tree by Best Things in Colorado last year, Jolly Christmas Trees offers a wide range of tree sizes, from four feet to a whopping seventeen feet.
7845 Lookout Road, Longmont | 777 Ute Lane, Gunnison
Opens: November 23rd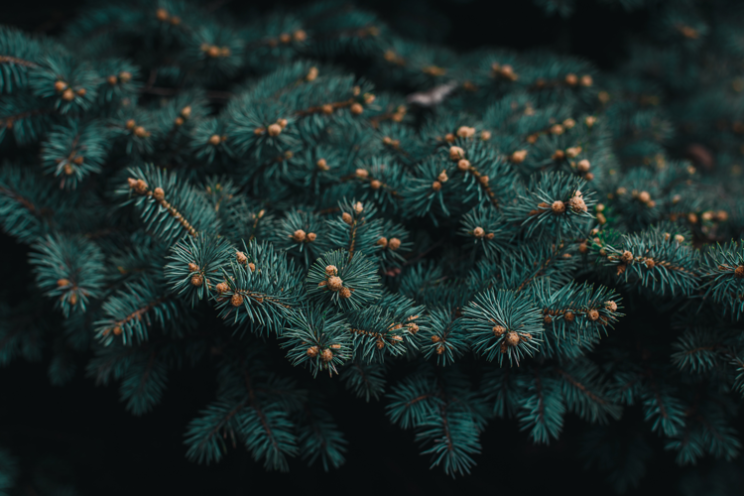 A visit to Colorado Natives Christmas Trees in Longmont is practically a Denver family tradition! In addition to offering a wide range of tree types and sizes, they also have reindeer and several dates throughout the season when you can get some hot chocolate, enjoy a bonfire, and visit with Santa and Mrs. Claus!
Opens: November 29th
Located just east of Boulder, CreekSide Tree Nursery specializes in premium quality nursery stock and offers acres of trees and shrubs for you to choose from. They'll start offering a cut-your-own Christmas tree experience on November 29th. This year, you'll get to choose from two different groups: the traditional evergreen experience or you can pick your own Colorado Spruce. We've also heard a rumor that Santa himself will be paying a visit to Creekside every Saturday and Sunday throughout the season!
10600 Isabelle Road, Lafayette
Opens: November 29th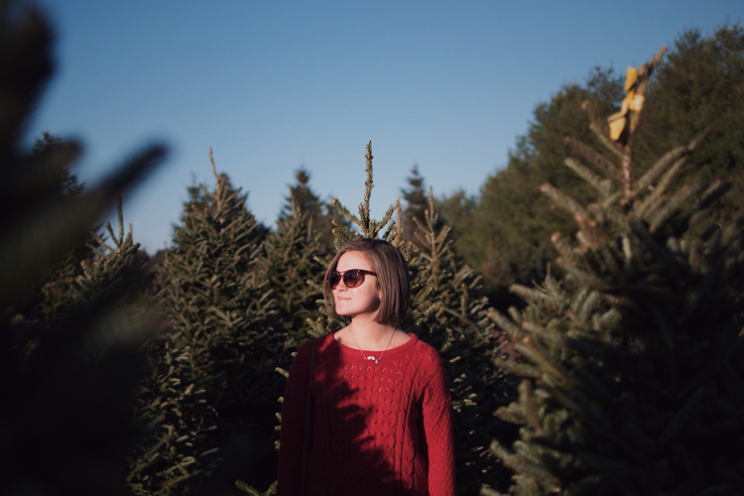 Just a few minutes drive from Boulder, Lafayette, Louisville, Superior and Erie, Cottonwood Farm is a family-owned and operated farm that intentionally grows and responsibility harvests Christmas trees for your enjoyment. This year, they'll offer Douglas Firs, Fraser Firs, Noble Firs and Nordmann Firs, along with wreaths and garlands!
10500 West Bowles Avenue, Littleton
Opens: November 20th
Settled in Littleton, Jared's Nursery & Garden Center is one of the largest nursery and garden centers throughout the Denver area. During the holiday season, they stock fresh-cut Christmas trees, thousands of tree ornaments, collectibles and other seasonal home decor.
Follow them on Facebook to see when they'll be open for the season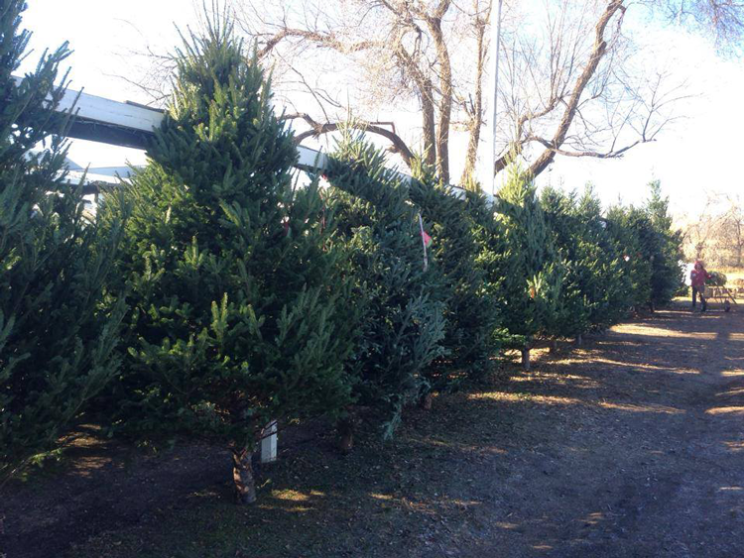 Photo courtesy of Blue Ribbon Farm
Opened in 1992, Blue Ribbon Farm is a small family-operated business in Longmont. Throughout the entire year, they sell a variety of plants including bedding plants in the summer, mums in the fall and, of course, Christmas trees in the winter! This year, you'll be able to peruse a massive selection of trees from two to 20 feet tall along with wreaths and boughs.
3755 Tennyson Street, Denver | 13801 Grant Street, Thornton | 2501 Dallas Street, Aurora
Opens: November 16th 
Started as a pop-up business and now an annual tradition, thousands of Denver families flock to Neighborhood Christmas Tree Company for their trees every year. They also have a vintage trailer, hot cocoa, music and the freshest trees in Denver—which are brought in weekly throughout the season.
9400 West Alameda Avenue, Lakewood
Follow them on Facebook to see when they'll be open for the season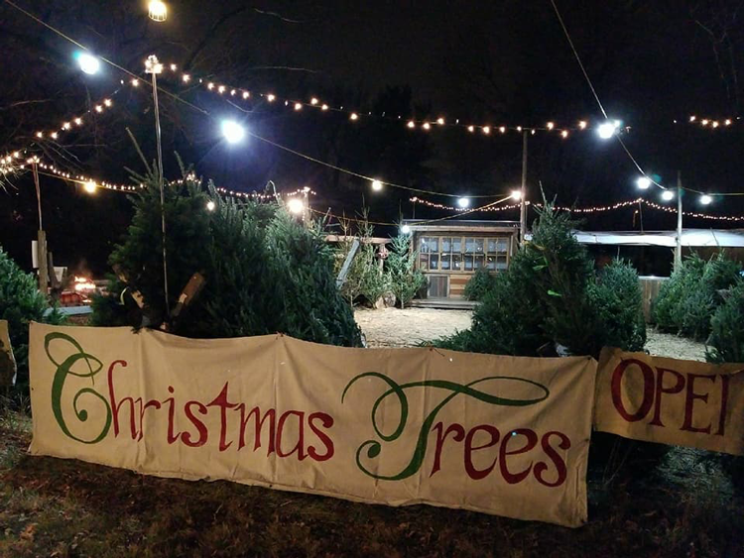 Photo courtesy of Everitt Farms
Located in Lakewood, Everitt Farms is a sustainably-minded family business that has been serving the greater Denver area since 2013. In addition to having one of the most popular pumpkin patches in the city, they offer Christmas trees in the winter! This year, you'll find a wide selection of Christmas trees, along with a fire where you can cuddle up and roast a s'more or two.
11801 West 44th Avenue, Wheat Ridge
Opens: November 20th
Family owned and operated, Heines Market provides Denver locals with the freshes, warm-grown produce Colorado has to offer. Open year-round, you can get your bedding plants and Pueblo chilis in the summer, and Christmas trees grown in North Carolina in the winter! In addition to your traditional Christmas trees, Heinies also features unique, colorful trees in almost every color you can imagine, so you can add something special to your holiday decor this year.
3604 South Kipling Street, Denver
Opens: November 16th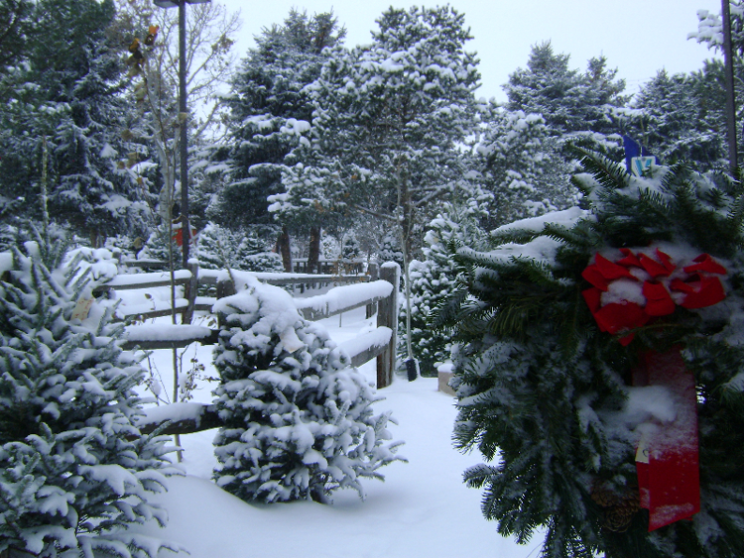 Photo courtesy of Tree Town Wonderland
Tree Town Wonderland is more than just a tree farm, it's a Christmas experience! Take the whole family and spend the evening searching for your perfect tree, exploring the 3-D holiday lights display while playing a round of mini golf, or visiting with Mr. and Mrs. Claus and their reindeer. And the best part? It's all completely free!
Want to cut your own Christmas tree in a national forest?
If you're more of a "do-it-yourself" type of person and want to cut down your own tree this year—go for it! Colorado is full of gorgeous evergreen trees that will be perfect for your home this year. Just check out this handy map from the United States Department of Agriculture's Forest Service that outlines the boundaries in the national forests and grasslands in Colorado. You're also required to purchase a legal permit before cutting down a tree. It costs $10 and you can get it at any U.S. Forest Service District office.
A Few Rules for Cutting Your Own Tree in the Wild:
No chainsaws are allowed, you must use a small handsaw.

No pets allowed.

Leave trees with blue paint on them alone.

You must cut the whole tree, not just the treetop, cutting the trunk within six inches of the ground below branches.

Only cut trees with a diameter of six inches or less.

Take or scatter any tree remains you don't need.

Leave no trace behind. (I.e. don't litter!)
Happy Holidays!
Where will you be getting your tree this year? Let us know if we missed your favorite tree spot in the Denver area in the comments!