May is National Hamburger Month and to celebrate, we have listed the 8 Best Burger Joints in Denver for 2016!
Before we get started, a little bit of important hamburger history that remarkably involves our city… the birthplace of the cheeseburger happened in Denver and even the trademark for the name "cheeseburger"!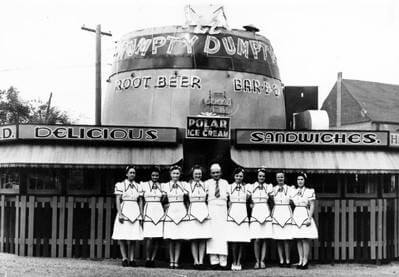 The cheeseburger was created and its name was awarded to Louis E. Ballast of the Humpty Dumpty Barrel restaurant, "Colorado's first drive-in" back in 1935. The restaurant is no longer around but if you head over to 2776 N. Speer Blvd., (a block west of Zuni Street) you will even witness a monument that was erected in 1987, in honor of the Birthplace of the Cheeseburger.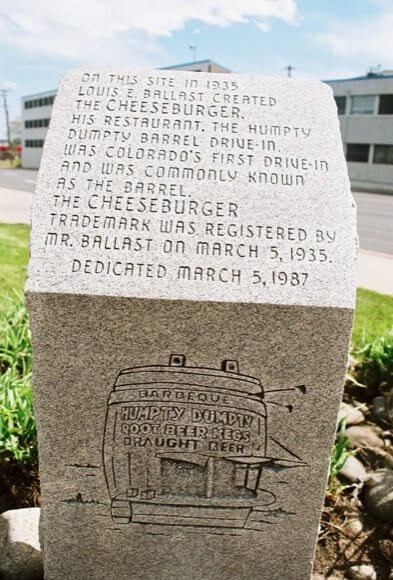 So with that mind, it's not surprising that Denver has so many great burger joints. In fact, Denver has so many that it was pretty tough to choose from them all. We ended up choosing our top 8 personal favorites (and since we couldn't bare to put them against each other, we listed them alphabetically).
5280 Burger Bar
5280 Burger Bar is a fairly new burger joint and is located at the Denver Pavilions on 16th Street Mall. They serve chef-crafted burgers made from Colorado beef that are never treated with hormones or antibiotics. They make many of the toppings for their burgers in-house, from their homemade American cheese, all of their sauces and ketchup, to their house-made buns baked fresh daily by their own baker. We were actually one of the first ones to review them after their grand-opening and from the first burger of theirs that we've tried to every one ever since, they have not disappointed. Read our previous review from 2015 HERE. 5280 Burger Bar is located at 500 16th St, Denver, CO 80202.
Bad Daddy's Burger Bar
Bad Daddy's Burger Bar has 18 locations throughout Colorado, North Carolina, South Carolina and Tennessee, and its burgers are so good, that they keep opening up new locations every time we blink. Their burgers are a custom blend of premium, ground fresh, chuck, sizzled on a grill, and surrounded with artisan ingredients, toppings, & condiments. We aren't the only ones who love them, Dining Out Magazine, included them in their "25 Things We Love" article as well. Find a Bad Daddy's location nearest you at: www.baddaddysburgerbar.com
Crave Real Burgers
So many people have recently mentioned to us Crave Real Burgers when asked about their favorite burger joint. Their popularity is completely founded with deliciously creative burgers such as their 'New Mexico Relleno' that includes fried queso fresco, roasted poblano chiles, avocado and green chili or their 'Fatty Melt' which is a bacon cheeseburger, tomato and pickle between two grilled cheese sandwiches. (Fatty Melt recently garnered them the title the Most-Over-The-Top Hamburger in the state of Colorado by Yahoo Travel!) Crave Real Burgers also adds an extra dose of Colorado pride. They support local farmers and ranchers and all their ground beef and chuck is certified Colorado Proud. They currently have four locations: Denver, Highlands Ranch, Castle Rock & Colorado Springs. Their location in Denver is at 1550 Blake St, Denver, CO 80202
Cherry Cricket
Cherry Cricket has been a Cherry Creek fixture since 1945. Their burgers are juicy, delicious and will make you wait for a table for as long as you need to. The restaurant defies its modern and ever-evolving neighborhood by keeping its old-fashioned bar look and style and that too, is part of its charm. Don't believe us? Ask Food Network's Aaron Sanchez who featured the Cherry Cricket in the show 'The Best Thing I Ever Ate' and recommends the Green Chili Burger. Watch the video HERE. Cherry Cricket is located at 2641 E 2nd Ave, Denver, CO 80206.
Highland Tap & Burger
Highland Tap & Burger first opened its doors in 2010 in the LoHi neighborhood, The eatery is locally owned and is known for its outstanding burgers and Colorado craft beers. They host the annual LOHI Music Festival and have 17 HD TVs for you to enjoy your burger while catching a game of your favorite sport. Their signature 'Tap Burger' is not one to miss! It's made with Eli's root beer pulled pork, "Mamas Pilsner" onion ring, american cheese, cheddar cheese and a special signature tap sauce. If you want a ZAGAT expert's recommendation, then go with the 'Shroom Luva's' burger that won the 'Best Burger in the USA' award. Highland Tap & Burger is located at 2219 W 32nd Ave, Denver, CO 80211.
Hopdoddy Burger Bar

 
Hopdoddy Burger Bar finally arrived in Denver during the summer of 2014. Their talented culinary team cranks out delightful, delicious all-natural, hand-crafted and organic burgers like "it's nobody's business", and they have received praises from the likes of Rachel Ray and ZAGAT. Hopdoddy Burger Bar is located at 1747 Wynkoop St, Denver, CO 80202.
Park Burger
Park Burger currently has four locations throughout Denver and serves only fresh – never frozen natural ingredients. Their burgers have won them multiple awards such as the 2010, 2011 & 2013 Best Burger – Judges Choice with the Denver Burger Battle as well as the Best Burger – Editor's choice in 2010 by 5280 Magazine. Their locations are: Platt Park, Highlands, Hilltop and RiNo. Find the location nearest you at: www.parkburger.com/about
Smashburger
Nowadays, Smashburger has so many locations, that it's easy to forget that this amazing eatery was founded in Denver back in 2007! Well we didn't forget, and we think Smashburger is representing Denver incredibly well. Their burgers are always made-to-order, never frozen and made on a grill. Their menu also includes kid-friendly options, as well as vegetarian options and have we mentioned their incredible milkshakes? Find a Smashburger at a location near you at: locations.smashburger.com
Want to share your favorite burger joints in Denver? Comment in our comment thread below and let us know!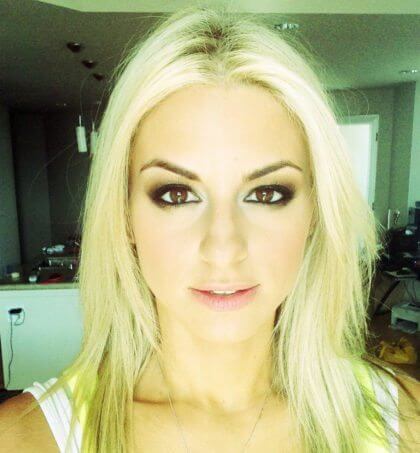 Comments
comments