The
Denver Art Museum
presents "
Wyeth: Andrew and Jamie in the Studio
," a special exhibition exploring the art of Andrew Wyeth and his son, Jamie. The exhibit will be on display through February 7th 2016.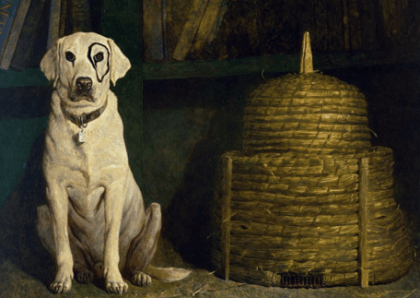 Palettes
 at the Denver Art Museum unveiled its exhibition-inspired prix-fixe menu,
Wyeth
.
For $34 per person, or $49 with wine pairings, options from the three-course menu include Maine lobster and pumpkin bisque with black truffle remoulade; cornmeal dusted cod with heirloom beans, prosciutto, oyster mushrooms and squash chowder; and a rosemary apple crumb tart.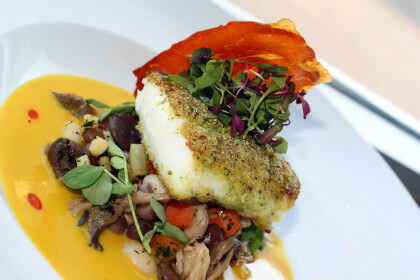 "In researching Andrew and Jamie's work, not only did I become a near instant fan, but also found a lot of useful material that I was able to translate into our food," said Austin Cueto, Palettes' executive chef.  "From Andrew's imagery to Jamie's darker side, I really enjoyed spending the time connecting their art to the culinary world.
"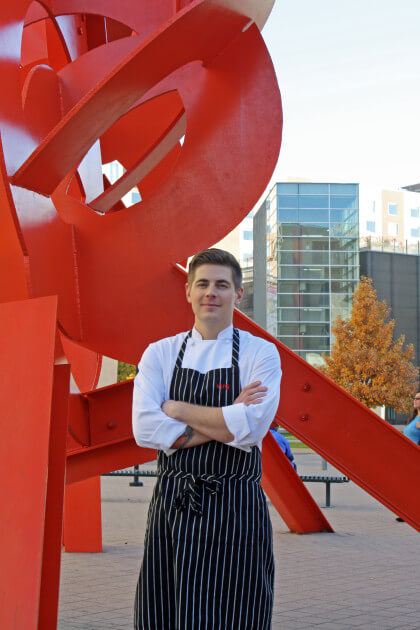 About Palettes:
One of the nation's first chef-driven museum restaurant concepts when it opened in 1997, Palettes Contemporary Cuisine at the Denver Art Museum is still one of the most striking, featuring original art and a sleek, modern design, with floor-to-ceiling views of the adjacent nationally-admired Hamilton building.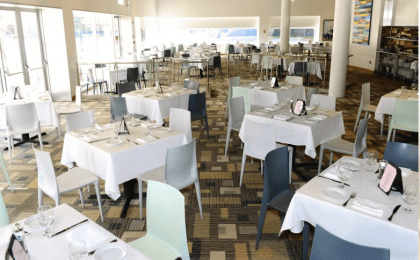 Boasting modern American cuisine with a global palette of fresh, flavorful and dynamic ingredients, Palettes serves weekday lunch, as well as dinner on Fridays, and a recently-added champagne weekend brunch. For unforgettable private events, Kevin Taylor Catering is also the exclusive caterer of the Denver Art Museum and its variety of remarkable spaces.
The menu will be available for the entirety of the exhibition at Denver Art Museum. For reservations, call
(303) 534-1455
.
Denver Art Museum: Palettes Restaurant
Closed Mondays. Tuesday – Thursday / Saturdays & Sundays from 11am – 3pm.
Fridays from 11am to 8pm