It's Christmas day, you've probably already unwrapped presents and spent quality time with friends and family and enjoyed a nice feast. It's important to not forget the true meaning of the holiday – giving. In the spirit of the holiday season, if you are thinking of giving back, then today we have listed volunteer opportunities in Denver.
Where to Volunteer in Denver
(Listed in alphabetical order)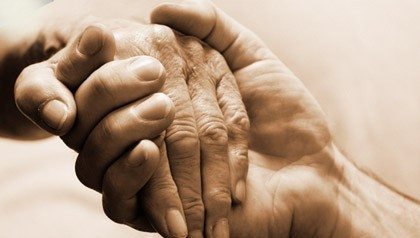 AARP Foundation is working to win back opportunity for struggling Americans 50+ by being a force for change on the most serious issues they face today: housing, hunger, income and isolation. By coordinating responses to these issues on all four fronts at once, and supporting them with vigorous legal advocacy, the Foundation serves the unique needs of those 50+ while working with local organizations nationwide to reach more people and make resources go further. AARP Foundation is AARP's affiliated charity.
To volunteer go to: aarp.org/giving-back/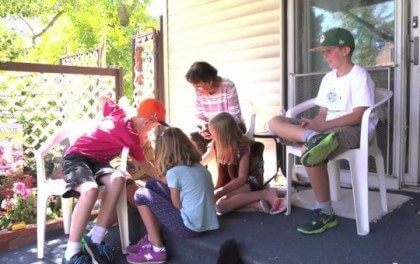 A Little Help is a nonprofit organization that connects neighbors across ages to enhance lives and strengthen our communities. ALH fosters community to help older adults thrive in their homes by connecting folks with services and resources as they navigate the unknowns of aging and build meaningful connections with neighbors of all ages. They connect senior members with a variety of services such as transportation, yard work, and minor home repair by coordinating volunteering neighbors or vetted service providers, while creating opportunities for intergenerational connection and community engagement.
Volunteer to help your elder neighbor with tasks such as: transportation to appointments, grocery shopping, errands, and social events, yard work, light cleaning, handy help, snow shoveling, friendly visits, technology help, organizing local community events and outreach on a Site Team,
To volunteer go to: alittlehelp.org/join/volunteer/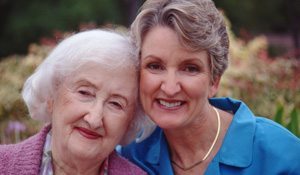 The Alzheimer's Association of Colorado's mission is to eliminate Alzheimer's disease through the advancements of research, to provide and enhance support for all affected, and to reduce the risk of dementia through the promotion of brain health.
Whether you have one hour to spend with them or a few hours each week, they can find the right fit for your interest and skills. Volunteer opportunities are available at each of their seven offices in Colorado Springs, Denver, Durango, Fort Collins, Grand Junction, Greeley and Pueblo, and in some cases you can volunteer from the comfort of your own home computer.
To volunteer go to: alz.org/co/in_my_community_volunteer.asp

The American Cancer Society is the nationwide, community-based, voluntary health organization dedicated to eliminating cancer as a major health problem by preventing cancer, saving lives, and diminishing suffering from cancer, through research, education, advocacy, and service.
As an American Cancer Society volunteer you can honor a survivor or a loved one lost to cancer, help people in your local community, and join the fight to cure cancer. Your unique talents will make a real difference, and you can choose from volunteer positions that match your interests, offer flexible scheduling, and allow you to learn new skills.
To volunteer go to: cancer.org/involved/volunteer/index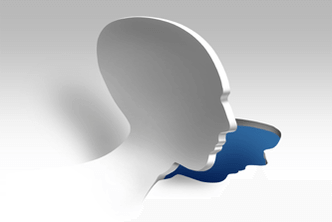 The American Foundation for Suicide Prevention Colorado Chapter focuses on eliminating the loss of life from suicide by: delivering innovative prevention programs, educating the public about risk factors and warning signs, raising funds for suicide research and programs, and reaching out to those individuals who have lost someone to suicide.
To volunteer go to: afsp.org/ways-to-give/volunteer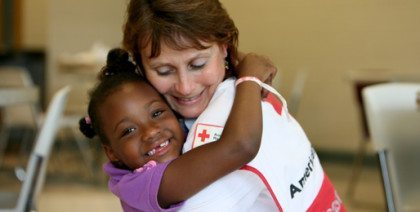 The American Red Cross exists to provide compassionate care to those in need. Their network of generous donors, volunteers and employees share a mission of preventing and relieving suffering, here at home and around the world, through five key service areas: Disaster Relief, Supporting America's Military Families, Lifesaving Blood, Health and Safety Services & International Services.
To volunteer go to: redcross.org/local/co/denvervolunteer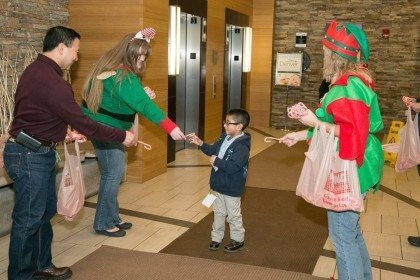 Amp the Cause is a Denver-based nonprofit organization that improves the lives of families through entertainment, annual events and community service projects. They raise critical health and education funds, generate awareness of local charities, use monetary and in-kind donations to help children with life-threatening illnesses, and provide opportunities for kids to participate in educational programs in a safe and healthy environment.
To volunteer go to: ampthecause.org/volunteer-check-in/

Anchor Center for Blind Children is a not-for profit organization dedicated to providing early intervention/education to blind and visually impaired children throughout the state of Colorado
Anchor Center for Blind Children teaches visually impaired infants, young children and their families, providing hope and a nurturing environment where children reach their highest potential.
Volunteers are an essential part of everything they do at Anchor Center. From working with their students and assisting in the offices to helping with special events and seeking donations in the community, volunteers make it possible for them to accomplish all that they do.
To volunteer go to: anchorcenter.org/volunteer.aspx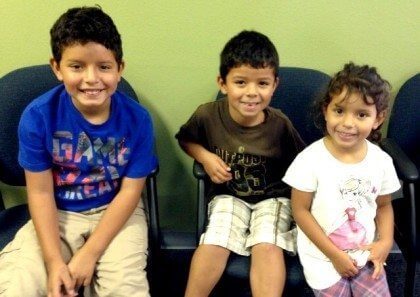 A Precious Child is devoted to making a positive impact in the lives of disadvantaged and displaced children and families in Colorado by improving their quality of life. They provide basic essentials to children in need to empower them to succeed in school. Essentials include: clothing, coats, shoes, sports equipment, backpacks, school supplies, and toiletries.
Volunteers have a hand in all of the operations of A Precious Child, including clerical work, sorting donations, data entry and assistance with their special events.
To volunteer go to: apreciouschild.org/get-involved3/volunteer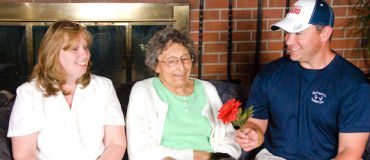 Bessie's Hope enhances the quality of life for nursing home and assisted living elders and brings generations together in mutually rewarding relationships by honoring the human spirit and creating life-enriching volunteer opportunities for youth, families, individuals, community organizations and businesses. The work of Bessie's Hope transforms the lives of the too-often forgotten elders, the misdirected "at-risk" youth and all who participate in the volunteer programs. Because of the training, activities, and structure provided by Bessie's hope, a fertile space is created for relationships to be cultivated across generations.
To volunteer go to: bessieshope.org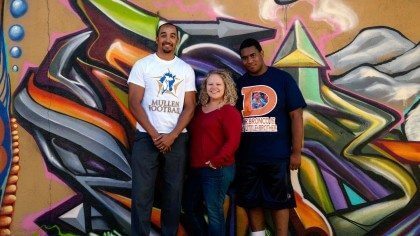 The mission of Big Brothers Big Sisters of Colorado is to provide children facing adversity with strong and enduring, professionally supported one-to-one relationships that change their lives for the better, forever.
Have you ever thought of yourself as a mentor? The majority of the Bigs in the Big Brothers Big Sisters program didn't either, but they are changing the lives of kids in Colorado every single day. By just being a consistent, genuine, trusted friend, you too can make an impact beyond your imagination.
To volunteer go to: biglittlecolorado.org/volunteer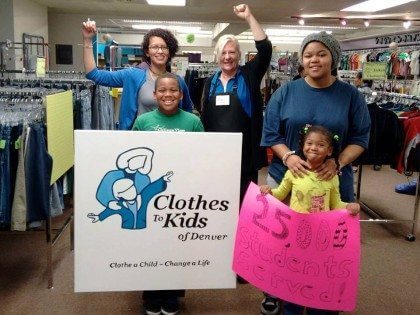 The mission of Clothes To Kids of Denver, Inc. is to provide new and quality used clothing to low income, school-aged children in Denver County, free of charge. CTKD serves students Kindergarten – 12th grade and young adults working toward earning their GED. To shop at CTKD, students must qualify to receive free or reduced lunch in Denver Public Schools. Students may also be referred from social service agencies, schools or counseling centers or agencies that assist families in crisis due to natural disaster, poverty, homelessness or displacement. Each student who comes to CTKD to shop receives 5 tops, 4 bottoms (pants, shorts or skirts), 1 dress (optional) 5 new pairs of underwear and socks, 1 pair of shoes and 1 jacket. Eligible students may return to the CTKD twice per year.
To volunteer go to: clothestokidsdenver.org/volunteer-opportunities/volunteer/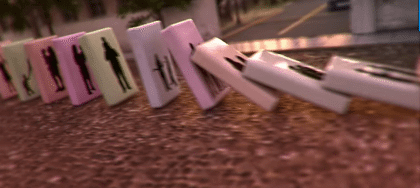 The Colorado Coalition Against Sexual Assault (CCASA) is a membership organization promoting safety, justice, and healing for survivors while working toward the elimination of sexual violence.
It is easy and affordable to become a member, and the benefits of CCASA membership are countless. As a statewide coalition, CCASA supports local organizations through technical assistance, training, information and referrals, educational materials, news updates, and public policy advocacy. CCASA also provides opportunities to build bridges between those who work directly with survivors and community allies in order to strengthen the collective voice for eliminating sexual violence in Colorado.
To become a member go to: ccasa.org/support/ccasamembership/
For volunteer opportunities go to: ccasa.org/job-volunteer-listings/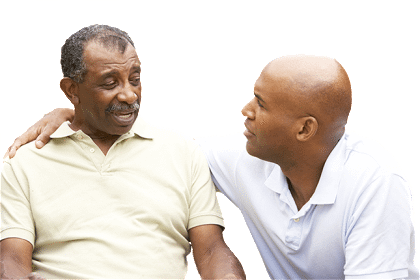 Visiting Nurse Association is committed to a continuum of health care in the home and community supporting optimal well-being, independence, and dignity.
Sometimes being ill can be a pretty lonely experience – but you can make a difference! Volunteers with the Colorado Visiting Nurse Association can help ease the daily loneliness and enrich the lives of those they serve.
Volunteering means so much to the people they touch, whether it is through their Hospice At Home program, Community Wellness Clinics, companion visits or office helpers.
To get more information about volunteering for the Colorado Visiting Nurse Association, contact their Volunteer Services Manager at (303) 698-6387.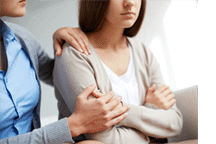 The Colorado Wellness Center for Girls is a 501(c)3 public charity organization. 

They are licensed through the Colorado Department of Human Services as a day treatment center for girls.
The mission of their day treatment program is to provide a highly effective wellness based program that helps girls increase their total well-being.
If you would like to get involved with the Wellness Center, would like to partner with their efforts or simply want to know more, they want to connect with you! ​In addition, they are looking for volunteers to offer specialized services to the girls in their program such as: yoga, meditation, vocational training and specialized education.
To volunteer contact via phone at: (303) 955-5818  or via email at: andreaphilleo@cwcgirls.org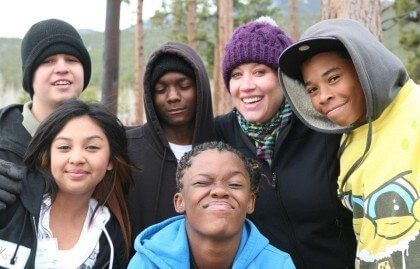 Colorado Youth at Risk empowers teenage students to make life choices that positively impact their future through community-based mentoring and intensive training. Colorado Youth at Risk aims to reduce the number of high school dropouts, match students with an adult mentor and provide students with a sense of the future and their place in that future.
To volunteer go to: coyar.org/get-involved/volunteer
The mission of Covenant Cupboard Food Pantry is to address the food security needs of seniors, disabled individuals, and the unemployed or underemployed households in our community in a compassionate, dignified and secure environment.
Covenant Cupboard has many opportunities for your food, time, or financial donations. Food donations may be gathered through one-time or on-going food drives within your organization. Volunteer opportunities primarily on Fridays but also on other days throughout the week for food pick-ups. Any amount of time that you can give is appreciated.
To volunteer email: volunteer@covcupboard.org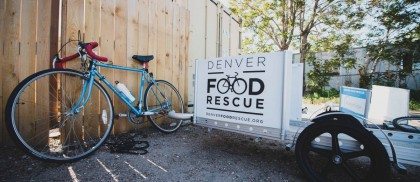 Denver Food Rescue is a 501(c)3 non-profit focused on improving health equity outcomes by increasing access to healthy foods in low income areas. They serve Denver's hardest to access food insecure communities!
Every day, an alarming amount of edible food is wasted in the U.S (an estimated 30-50%!). At the same time there is a significant population that lack access to fresh fruits and vegetables that are often not available in traditional food bank models. Denver Food Rescue uses the sustainable method of bicycle power to save good produce from farms and grocery stores that would otherwise end up in a landfill. They then redistribute it to organizations that work with food insecure and low-income communities.
Want to help reduce food waste and hunger in Denver while riding your bike? Denver Food Rescue volunteers pick up food that would otherwise go to waste from food vendors across the city, and deliver it directly to those in need.
To volunteer go to: denverfoodrescue.org/volunteer/
Denver VOICE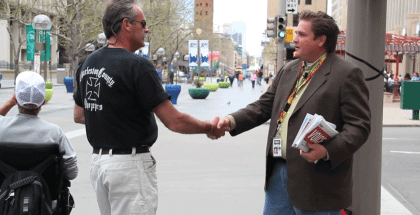 Denver VOICE's mission is to facilitate a dialogue addressing the roots of homelessness by telling stories of people whose lives are impacted by poverty and homelessness and to offer economic, educational and empowerment opportunities for the impoverished community.
To help their vendors stay warm and dry during the winter months, the Denver VOICE accepts donations of new or gently used clothing, coats, gloves, hats and scarves. They also appreciate donations of hand warmers, hand sanitizer, sunscreen, bottled water and any non-perishable snacks. For their office, they could use donations of toilet paper, trash bags, copy paper and paper towels.
Donations can be dropped off at 1600 Downing St., Ste. 230, Denver 80218, Monday -Friday,  9am – 10am.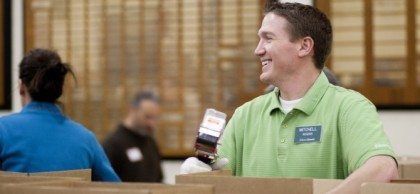 At Food Bank of the Rockies, they provide food for more than 411,000 people annually. They do this by distributing 121,000 meals each day through more than 800 hunger relief partner agencies and direct service programs.
One in seven Coloradans worry where they will find their next meal – nearly half are children.
Food Bank of the Rockies needs volunteers all year long to help with their programs.
To volunteer go to: foodbankrockies.org/take-action/volunteer/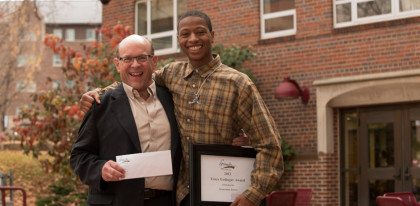 Friends For Youth's mission is to support Positive Youth Development for at-risk youth in the Juvenile Justice and Child Welfare systems by providing caring adult mentors, life-enriching experiences and enhanced community connections resulting in successful life transitions.
Be a mentor – Learn how you can positively impact the life of a young person.  They currently have need of mentors for all four of their programs – 1-to-1 mentoring, Site-Based Mentoring , Success Journey, and their SJ EDU Program.
To volunteer go to: friendsforyouth.com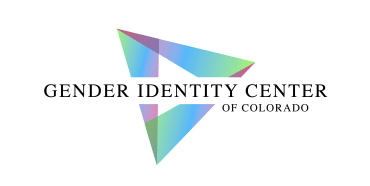 Gender Identity Center of Colorado's mission is to provide support for all gender identities and expressions through direct services and social change utilizing empowerment, identity affirmation, outreach, education, advocacy, creating safe spaces and a sense of community.
The Gender Identity Center of Colorado is seeking dedicated, open-minded mentors to help those who are seeking support and guidance as they explore their gender identities. An orientation and ongoing support will be provided. They request a three month minimum commitment of at least 4-5 hours a month. During this time mentors and mentees will meet up for interactive social activities, chat, phone, or Skype support. Mentors will act as a source of support as the mentees explore their gender identity. The mentor-mentee will have agreed upon boundaries that are acceptable to both parties. This program is sure to benefit all who participate.
To volunteer go to: gic-colorado.org/programs/mentorship-program/

Habitat for Humanity of Metro Denver builds and sells homes to hard-working people in need of decent and affordable housing. Habitat was founded on the conviction that everyone deserves a simple, durable place to live in dignity and safety, and that decent shelter in decent communities should be a matter of conscience and action for all.  Habitat for Humanity of Metro Denver has served more than 600 families throughout its 36-year history in Denver.
Habitat for Humanity of Metro Denver is a grassroots, community-based organization that relies on local volunteers to build homes, community and hope in metro Denver.
To volunteer go to: habitatmetrodenver.org/get-involved/volunteer
Hope Center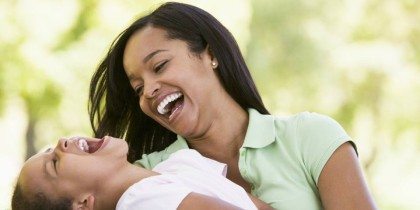 Hope Center is a community based agency dedicated to serving individuals in need of specialized educational or vocational services. These services are provided in order to develop, maintain, and enhance the functioning levels of each enrollee.
Over 40 years of existence, Hope Center has achieved a distinguished record of helping special needs children and adults advance intellectually, vocationally, emotionally and socially to become contributing members in their families and productive members of their community.
To volunteer go to: hopecenterinc.org/get_involved/index.html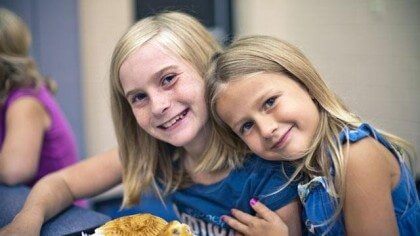 Hunger Free Colorado leads efforts to connect families and individuals to food and nutrition resources, and to create positive changes in systems, policies and social views, so no Coloradan goes hungry.
Hunger Free Colorado brings a unified, statewide voice to the issue and solutions surrounding hunger, with a goal to ensure all Coloradans have access to affordable, nutritious food.
To volunteer go to: hungerfreecolorado.org/get-involved/volunteer-opportunities/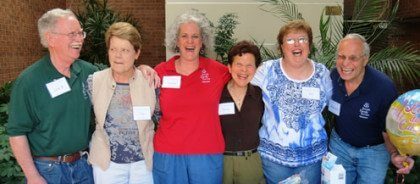 Jewish Family Service (JFS) believes in strengthening the community by providing vital services to people in need. Founded in 1872, JFS is a nonsectarian, nonprofit human services agency serving metro Denver and Boulder. JFS helps seniors live independently at home, provides quality mental health counseling, offers training and job placement to those with developmental disabilities and other barriers to employment, and provides food and financial aid to people in crisis.
To volunteer go to: jewishfamilyservice.org/volunteer/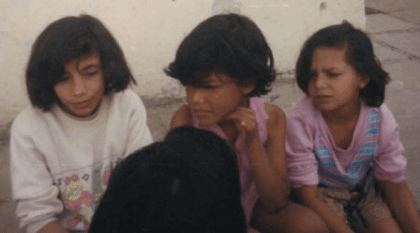 The global vision of "Our Family" is to improve the life and environment of orphans of any race, religion or gender throughout the world. This is done with an organization that establishes, in developing countries, economically self-sustaining Orphan Communities that purposefully integrate profit making businesses with family-style childcare for orphans.
To volunteer go to: orphancommunities.org/volunteering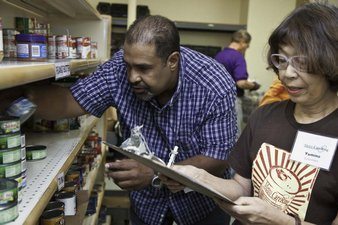 Metro Caring (formerly Metro CareRing) is Denver's leading hunger-relief program, distributing approximately 2 million pounds of nutritious food to hungry families and individuals while also providing education and tools to help them improve their health and self-sufficiency. Situated in the heart of Denver, Metro Caring offers its participants a holistic approach to hunger relief, through programming focused on Healthy Foods Access, Nutrition and Gardening Education, Self-Sufficiency, and Community Health Services. Last year, Metro Caring served households from 113 Colorado zip codes with the help of more than 1,000 volunteers.
Volunteers serve in a variety of rewarding ways. More than 200 volunteers weekly are needed to greet participants, conduct community navigation and provide resources, shop with families in the Metro Caring Market, keep the warehouse organized and stocked, and offer educational classes and sessions. Additionally, volunteers lead classes on nutrition, household money management and garden-based education. Schedules are flexible and fall within the hours of 9am-4pm Monday through Friday and Tuesday evenings from 5:30pm-8:30pm. There are also one-time group opportunities. They are conveniently located in uptown Denver.
To volunteer go to: metrocaring.org/get-involved/volunteer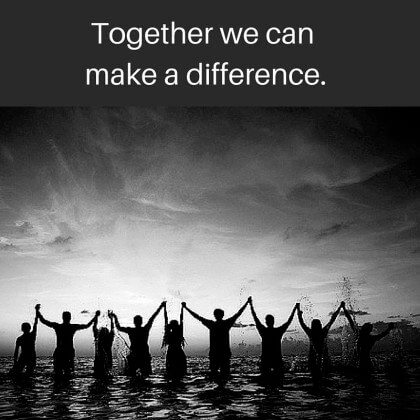 NAMI Colorado is located in Metro Denver. They serve an extended community throughout the State of Colorado.
The mission of NAMI Colorado is to build communities of recovery and hope by educating, supporting, and advocating for those with a mental illness and their families.
NAMI Colorado and its affiliates depend on great volunteers and they have many areas to utilize your expertise from general office work to committees like NAMIWalks, Marketing, Events, and Public Policy.
To volunteer email: Kendra@NamiColorado.org

The National MS Society is working toward a world free of MS (Multiple Sclerosis). They mobilize people and resources to drive research for a cure and to address the challenges of everyone affected by MS.
To volunteer go to: nationalmssociety.org/Get-Involved/Volunteer

National Stroke Association's mission is to reduce the incidence and impact of stroke by developing compelling education and programs focused on prevention, treatment, rehabilitation and support for all impacted by stroke.
Volunteers play a crucial role in helping to reduce the incidence and impact of stroke. There are many different ways to volunteer and they will work with you to find the right fit. You can volunteer in their office in Centennial, Colorado helping with daily, on-the-ground projects. You can also volunteer from your hometown by hosting a stroke awareness event. They  offer internships in many of their departments for those looking to gain professional experience at a nationally recognized nonprofit.
To volunteer go to: stroke.org/get-involved/volunteer-with-us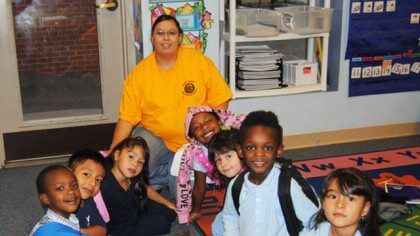 Open Door's most important goal is to prevent kids from ever joining gangs. Open Door has developed successful programs with elementary and middle school-aged children that focus on prevention. Their programs are tailored for schools, corporations, other non-profit agencies, law enforcement agencies and civic groups. The programs seek to educate people and the community on the signs revolving around gang recruitment, violence, and involvement. In addition, Open Door also spearheads a program with the State of Colorado, Department of Corrections that aims to reduce recidivism among gang-affiliated parolees. "Flippin' the Script" creates specialized and individualized plans which offer assistance in the areas of housing, employment, job readiness, transportation, money management, mentoring, family relationships, and support systems.
They are seeking volunteers for their After School Programs where you become a good adult role model, help with homework assignments, laugh and play and make a difference in children's lives.
The volunteer work will take place Mondays through Thursday: 3pm – 6pm at Wyatt Academy, 3620 Franklin Street, Denver CO 80205.
To volunteer call: (303) 893-4264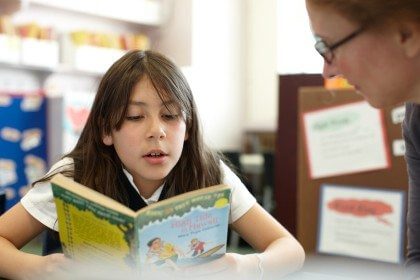 Reading Partners is dedicated to unlocking the skills of students who struggle with reading. They provide one-on-one reading instruction to elementary school students reading below grade level to help them succeed in school and in life.
A national 501(c)3 nonprofit, they partner with under-resourced schools and engage volunteer reading partners (community tutors) to help students who struggle with reading unlock and develop the foundational skills they need to succeed in school and in life.
More than simply reading with a child, their volunteers follow a proven, structured curriculum to help students learn specific skills necessary to become proficient readers. It's simple, and it works. Each lesson comes with step-by-step instructions and materials. A trained site coordinator is always available to answer questions, assist with the materials, and solve problems.
To volunteer go to: readingpartners.org/volunteer/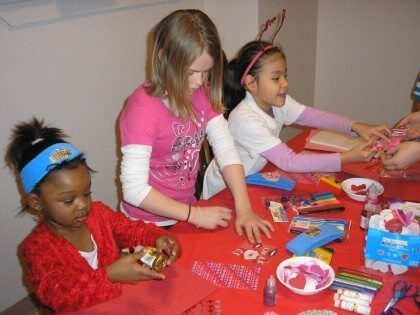 Through the In-House Stabilization, Follow-Up and Transitional Housing programs, Sacred Heart House of Denver provides a continuum of services to homeless mothers with children and single women. Its purpose is to help these women achieve and maintain self-sufficiency.
Sacred Heart House of Denver is staffed by volunteers each day 8:30am – 1:30 pm, 6pm – 10pm and 1:30 pm – 6pm on Sundays.
Volunteers are welcome to have dinner with residents at 6pm. Supportive interaction with residents is encouraged. School age children are welcome to accompany adult volunteers, and families are welcome to volunteer together. Adults must be at least 21 years old. They suggest that volunteers give one night monthly before offering more.
Responsibilities include: answering the phone and door, giving emergency numbers to people calling for assistance and providing guidance for residents in accordance with house rules.
Sacred Heart House of Denver relies on volunteers to provide childcare on Tuesday and Thursday evenings. Childcare volunteers care for all the children in the house from 6:45pm – 8pm while mothers attend living skills and parenting classes. Childcare volunteers under 18 must be accompanied by an adult.
Small groups or families with up to five or six people prepare a meal at home and bring it to Sacred Heart House of Denver at 5:30pm. Simple meals, like casseroles or meat dishes, accompanied by potatoes, rice or bread and a salad or vegetable, can easily be served buffet style. Dishes may be reheated between 5:30pm and 6pm, when dinner is served. Sacred Heart House can provide drinks and condiments. Desserts are optional. Meals are generally prepared for between 20 and 25 residents. (About 1/3 of them are children.) They encourage volunteers bringing the meal to join residents for dinner. Dinner volunteers may also occupy resident children after the meal, while their mothers perform required chores.
To volunteer contact the Program Assistant at pa@sacredhearthouse.org or at (303) 296-6686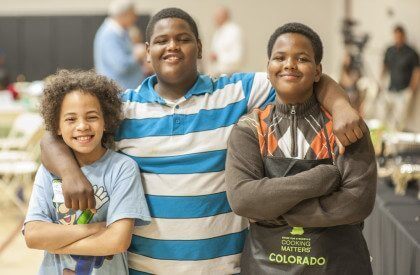 Share Our Strength's Cooking Matters Colorado empowers low-income families with the skills to stretch their food budgets so their children get healthy meals at home.
They partner with community organizations and volunteer culinary and nutrition instructors to offer six-week cooking courses, one-time grocery store tours and childcare professionals trainings to families across Colorado. Their participants are a diverse population of low-income families, many of whom are enrolled in federal assistance programs such as the Supplemental Nutrition Assistance Program (SNAP, formerly known as Food Stamps) and Women, Infants, and Children (WIC).
Volunteer as a culinary instructor, nutrition instructor, or assistant for six-week courses or childcare professional trainings, or volunteer to lead one-time Cooking Matters at the Store tours.
To volunteer go to: co.cookingmatters.org/volunteer-with-programming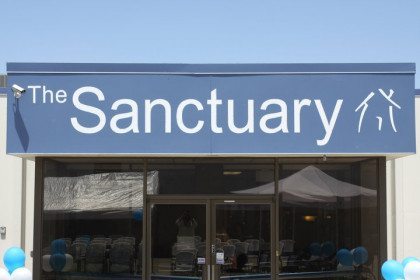 Shiloh House offers nurturing, therapeutic and educational services to empower youth and families to overcome the impact of abuse, neglect and trauma. Through guidance, clinical intervention and advocacy, Shiloh House meets the needs of the community while respecting the diversity of youth and families.
Volunteers are a vital part of Shiloh House's mission of providing care and support for children and young people whose lives have been impacted by abuse, neglect and trauma. They strive to build a circle of support around each child through their volunteer network.
For more information on volunteer opportunities, call: (303) 932-9599 or email: kmcshane@shilohhouse.net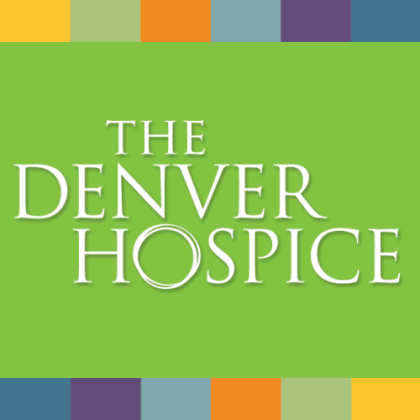 The Denver Hospice's mission is to encircle those facing advanced illness with unprecedented levels of comfort, compassion and expertise.​
At The Denver Hospice, they pride themselves on being experts in end-of-life care in Colorado, as well as national leaders in palliative care. Volunteers are important members of their circle of care. They offer volunteer opportunities in both clinical (working directly with patients and families) and non-clinical (office and special event support "behind the scenes") roles. They rely heavily on and greatly appreciate the volunteers who offer their skills and gifts to their patients, families, and organization.
To get involved, contact their Volunteer Engagement Department at volunteers@care4denver.org.

The GLBT Community Center of Colorado's focus is to engage, enrich, empower and advance the gay, lesbian, bisexual and transgender community of Colorado.
Volunteers are the heart and soul of the organization. From greeting visitors at the front desk to assisting with one of the largest LGBT celebrations in the nation, Center volunteers make a real difference.
To learn more about volunteer opportunities, go to: glbtcolorado.org/volunteer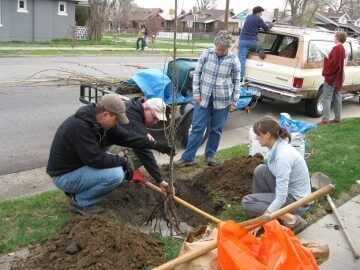 The Park People works to preserve, enhance, and advocate for Denver's parks, recreation resources, open space and urban forest. They pursue this mission by raising private funds for capital projects of various sizes, parks enhancements, and through our programs: Denver Digs Trees, Mile High Tree Champions, Community Forester and the Park Legacy programs.
The Park People offers many opportunities to get involved. Take on a leadership role or serve as support. Shape their efforts as part of a strategic committee. Get involved in Denver Digs Trees, our flagship tree distribution, planting, and stewardship program.
To learn more go to: theparkpeople.org/GetInvolved/HowToVolunteer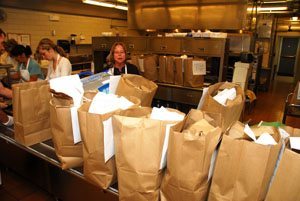 TLC Meals on Wheels enriches the lives of seniors and others by providing nutritious meals and services that promote dignity, well-being, and independence. They drive away hunger for the home bound of South Metro Denver.
Monday through Friday, volunteers deliver a hot lunch to neighbors in need. Their service supports those whose age or disability makes it difficult to provide their own balanced nutrition. It also helps them stay in the security and comfort of their own home. They address both hunger for food and hunger for personal contact.
To volunteer go to: tlcmealsonwheels.org/volunteer-opportunities/

WeeCycle's mission is to help low income families with infants and toddlers in the Denver metro area by providing them with new and gently used baby gear free of charge. They acquire the gear through the charitable donations of individuals, businesses, and organizations like HMHB and distribute it through local community organizations already serving families with infants and toddlers affected by poverty, homelessness, domestic violence, teen pregnancy and under-employment. In carrying out this mission, they also contribute to environmental preservation by recycling and reusing baby gear and operating in an environmentally conscious manner.
Get Involved – Host a Drive. Host a baby gear drive at your home, school, business, temple, or church. Throw a cocktail party & ask everyone attending to make a monetary donation to WeeCycle. Having a summer BBQ? Make it into a mini gear drive where "admission" is a new pack of diapers. Gear drives are perfect service projects for kids to do. Mobilize your child's scout troop, school, or sports team to collect gently used baby gear for WeeCycle. Want to have a baby shower to celebrate your second baby, but you just don't need any more gear? Go ahead and celebrate! Instead of asking guests to bring gifts for the new baby, and them to bring baby gear for WeeCycle. They can even shop from their registry at Babies R Us.
If you want to host a drive, please contact info@weecycle.org.
WeeCycle is thrilled also to accept your new and very gently used in kind donations for infants and toddlers ages 0-3. They distribute your donations to the families who need it most through our network of community-based organizations located throughout the Denver Metro area.
Find a location near you at: weecycle.org/gear_donation_locations
The best gift this holiday season is the gift of giving back!
*Thank you to booj marketing, NP Dodge Real Estate & The Group Inc. Real Estate for the idea of this article!