Weekly Top Denver Secrets August 22 – 28, 2016
New Denver Openings
Soon-to-be-Home of Death & Co Denver, Breaks Ground in RiNo
The Ramble Hotel, an independently owned, three-story hotel will open in late 2017, and will feature 50 guest rooms, an intimate theatre and bar, flexible meeting space, a small retail outlet, an outdoor courtyard, an independently owned restaurant, and a marquee lobby bar.
The hotel broke ground in the RiNo neighborhood this week.
The bar marks the first outpost outside of Death & Co original location in New York's East Village, which opened to immediate acclaim in 2006.
Death & Co will not only operate the lobby bar, but also the hotel's beverage-forward room service program, a café bar providing coffee and breakfast services, a reservation-only private bar and the food and beverage program within the property's outdoor courtyard.
These spaces, as well as all other spaces within the hotel, have been designed with the intent to foster meaningful conversation, engagement and interaction among guests.
The hotel will be among the first to open in the burgeoning RiNo neighborhood. Known for its blend of urban grit and industrial revival, RiNo's historic warehouses and factories now house jazz bars, restaurants, brewpubs, art galleries and working studios.
The creative backbone of the neighborhood is evident not only in the artistic businesses that inhibit its buildings, but on the buildings themselves, with colorful street art murals painted alongside alleys and around almost every corner.
RiNo's distinct character will be an inherent characteristic of The Ramble Hotel, which is being developed by local Denver firm, Gravitas Development Group.
The firm, which is behind many notable projects in some of Denver's most sought-after urban neighborhoods, pays close attention to the personality of each enclave in which it develops, creating projects that are tailored to the individual cultures and residents of each.
Most recently, Gravitas developed 25th & Larimer, a mixed-use complex made entirely of shipping containers, located directly across the street from the new project.
Los Angeles-based Avenue Interior Design (Avenue ID) is directing the interior design concept, including execution of all public spaces and guest rooms at the hotel.
Leaders in the hospitality industry, Avenue ID has not only created interiors for notable boutique brands such as The Redbury and Kimpton Hotels, but also for larger brands such as The SLS Hotels and MGM Resorts International.
Design at The Ramble Hotel will integrate industrial elements inherent to the RiNo neighborhood with eclectic "found" elements, and soft, luxurious fabrics that highlight patterns and texture. Johnson Nathan Strohe (JNS) is the architect of the project.
The Ramble will be located at 2450 Larimer St, Denver, CO 80205.
Denver's First Gourmet Funnel Cake Restaurant is Now Open
Funnels announces the opening of its first restaurant at The Shops at Northfield Stapleton.
Funnel cake fans in Denver can now get them any day of the year, and not just regular funnel cakes, but Gourmet Funnel Cakes like Strawberry Cheesecake, S'Mores, Cinnamon Roll, and Apple Pie.
The menu also includes Bacon Fries, (that's right… bacon dipped in funnel cake batter) and The Fundae, A Fun Sundae.
Funnels is open 7 days a week, 11am – 9pm (11pm Friday & Saturday).
Steven Seidel, CFO (Chief Funnel Officer), says "We have operated the Funnels Food Truck for almost 3 years and are so excited to open our first restaurant. We've taken the normal funnel cake and kicked it up a notch with various gourmet funnel cake creations. We also have a Funnels Bar with fruits, toppings, and glazes that allow customers to create their own."
Funnels is located at 8286 E. Northfield Blvd #1535 Denver, CO 80238.
Scissors & Scotch to Open at The Landmark
East West Partners, a Colorado-based real estate developer and co-master developers of Union Station, announced that Scissors & Scotch, a premium barbershop that started in Nebraska, will open its first Colorado location at The Landmark in Greenwood Village.
Slated to open in the next couple of weeks, Scissors & Scotch will offer traditional barbering services, modern salon and spa treatments, and a complimentary, handcrafted cocktail with each visit.
Scissors & Scotch will offer haircuts, straight-razor shaves and shoe shines in addition to massages, hair coloring, hand and foot repairs, mini-facials and skin waxes.
Memberships will allow customers to receive the full Scissors & Scotch experience by building a fully-customized service package to meet their personal needs.
Each Scissors & Scotch membership offers cost savings, discounts, gifts, guest passes and access to member-only events and perks.
"We are thrilled to have Scissors & Scotch join the Landmark community as a new retail tenant," said Amy Cara, Partner at East West Partners overseeing The Landmark development.
״This high-end grooming experience will be unique not just to The Landmark, but to Denver, and will be a great addition to The Landmark's numerous entertainment and dining options and will build on the other high-end services that are offered here in our neighborhood."
Scissors & Scotch at The Landmark will also offer private events for wedding parties, birthday parties, corporate outings and more. Prior to the grand opening, Scissors & Scotch will host groups for soft opening events. Those that are interested can contact events@scissorsscotch.com.
Scissors & Scotch will be located at 7600 Landmark Way, Suite 107, Greenwood Village, CO 80111.
Denver Special Events & Restaurant News
The Source Hosts Del Maguey Mezcal Pop-Up in RiNo Yacht Club
In conjunction with its culinary pop-up series, The Source will welcome Del Maguey Single Village Mezcal for an evening of cocktails, spirit tastings, authentic Oaxacan cuisine and raw bar bites in its center bar, RiNo Yacht Club, on Saturday, August 27th, 2016 from 7pm to 9pm.
Del Maguey is an industry leader in mezcal, with its single-village approach producing some of the most dynamic and premium spirits in its category. For the event at The Source, mezcal expert Evan Meeker will guide guests through tastings of the producer's rarest expressions, while RiNo Yacht Club beverage director McLain Hedges mixes cocktails with Del Maguey's popular Vida offering.
Expect: Guided tastings of Del Maguey's rare and dynamic mezcal varieties, mezcal cocktails by RiNo Yacht Club beverage director McLain Hedges, freshly shucked oysters and raw bar bites by chef Theo Adley, and an authentic complementary cuisine including Mole Negro Oaxaqueño.
Tickets are $30 per person and can be purchased at: bit.ly/DelMagueyMezcalPopUp.
RiNo Yacht Club is located inside The Source at 3350 Brighton Blvd, Denver, CO 80216.
Plein Air Artists "Paint the Downtown" at Baur's Restaurant and Listening Lounge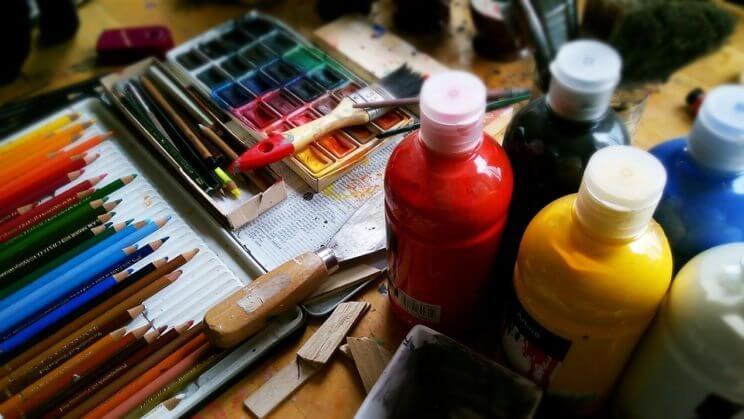 Plein air artists from across the Denver metro area, and Baur's Restaurant and Listening Lounge, will "Paint downtown" this Saturday, August 27th, 2016 from 9am to 5pm.
The plein air event invites artists to paint outdoors for the day, and, additionally, in the historic Baur's building where the restaurant is located. The community is invited to stop in to watch the artists creating new pieces of work inside the Baur's building or on the patio.
Artists will return to Baur's on Tuesday, August 30th, 2016 from 6pm –8pm, where they will display their work from the plein air event at a Pop-Up Gallery. The art created at the plein air event will be available for purchase during the event. Additionally, Joe Smith and the Spicy Pickles will be performing live at Baur's following the Pop-Up Gallery at 7:30pm.
Baur's Restaurant and Listening Lounge is located at 1512 Curtis Street, Denver, CO 80202.
Kachina Southwestern Grill Hosts Goose Island Bourbon County Beer Dinner
Kachina Southwestern Grill celebrates the end of summer with a special beer dinner featuring Goose Islands' highly-sought after Bourbon County Beer line on Wednesday, August 31st, 2016 from 6:30pm.
The evening features a unique four-course dinner menu created by Executive Chef Jeff Bolton paired with the brewery's highly allocated Bourbon County beers, all of which have been cellared by Kachina for close to a year.
Dinner will feature dishes such as House Smoked Bison Pastrami Sandwich, Arugula Salad, Braised Baby Back Ribs, Jalapeno Corn Bread and Ranchero Beans, Silver Canyon Coffee Crusted Ribeye, Southwestern Braised Pork Belly and Duck Cassoulet, and even Buttermilk Pancakes.
Tickets are $50 per person (not inclusive of tax and gratuity), and can be purchased at: bit.ly/KachinaBourbonCountyBeerDinner.
Psst… Guests are also invited to donate $5 to Hungry to Help in support of Share Our Strength's mission to end childhood hunger in the U.S., and Kachina will match all donations made throughout the dinner.
Kachina Southwestern Grill is located at 10600 Westminster Blvd, Westminster, CO 80020.
Do you have a secret you would like to share? Contact us at info@thedenverear.com!