On Friday, January 13, 2017 ski and snowboard enthusiasts, along with other SafeHouse Denver supporters, will come together for the 10th Annual Warren Miller Film Screening to benefit survivors of domestic violence.
This screening is hosted every year by two dedicated volunteers, Chris and Brenda Volgenau, and over the past ten years, raised close to $37,000, which is the equivalent of 19 nights of safe shelter to 27 women and children at SafeHouse Denver's emergency shelter facility.
This year's screening, taking place at Stoney's Bar and Grill, will include drink specials, ski giveaways, and the 67th feature film from Warren Miller Entertainment: "Here, There & Everywhere".
Ticket holders also receive great 2-for-1 lift ticket deals to Colorado favorites, such as Crested Butte, Winter Park, Loveland, Steamboat and Powderhorn. Additionally, all online ticket purchases receive one free appetizer from Stoney's, to be used at a future date.
Ticket prices are $25 per person, and 100% of proceeds benefit SafeHouse Denver's programs and services for survivors of domestic violence.
Purchase tickets at: bit.ly/WarrenMillerSafeHouseDenver.
Warren Miller is ski and snowboarding filmmaker, and has directed over 750 sports films, is an author of several books and hundreds of published non-fiction stories.
SafeHouse Denver operates the only shelter in the City and County of Denver that exclusively serves victims of domestic violence. SafeHouse Denver works to eliminate domestic violence in our communities by providing shelter and counseling to victims of abuse, working with public and community agencies to improve the way our systems respond to domestic violence, and by offering educational programming to prevent future violence.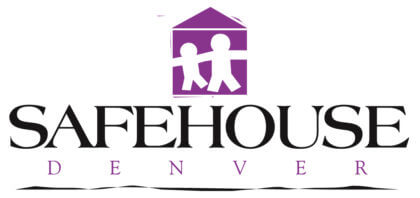 Doors open at 6pm, with the film screening to begin at 7pm. Stoney's Bar and Grill is located at 1111 Lincoln St, Denver, CO 80203. For more information regarding the Warren Miller Film Screening to Benefit SafeHouse Denver click HERE.