Usually, now that we're moving into the warmest months of the year here in Colorado, we'd be outside hiking, enjoying a climbing session or relaxing at a good yoga class. But due to COVID-19 and social distancing, many of our favorite active activities have been put on the back burner, with some hiking trails and parks closed, along with gyms, yoga studios and everything else.
Luckily, many local workout destinations have started offering online live streams of classes, easy-to-follow instructional videos, and personal virtual coaching to help keep you healthy during the pandemic. If you're on the hunt for a fun, virtual workout class to get you moving while you're stuck at home, just read on!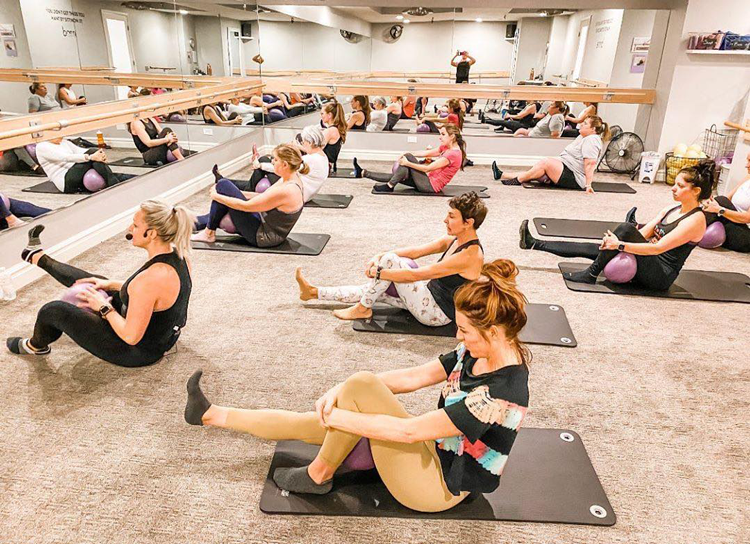 This Denver-based barre studio combines standard barre workouts with some dance-inspired fitness to create the perfect total-body workout. Right now, you can experience the "Barre Forte Burn" from the comfort of your own home with their handy virtual workouts! All of their Denver locations are currently live streaming their classes—just choose your favorite location here and start watching. Your first class costs just $10!
Block21 gives you the chance to revolutionize your workout by adding a little music and a whole lot of fun. In fact, it's practically impossible to get through their cardio dance class without smiling! Designed for complete dance beginners, Block21 combines hip-hop cardio and interval training. While their studio is currently closed, they are offering free, daily live-stream workouts on Twitch along with a variety of anytime workouts on their YouTube page.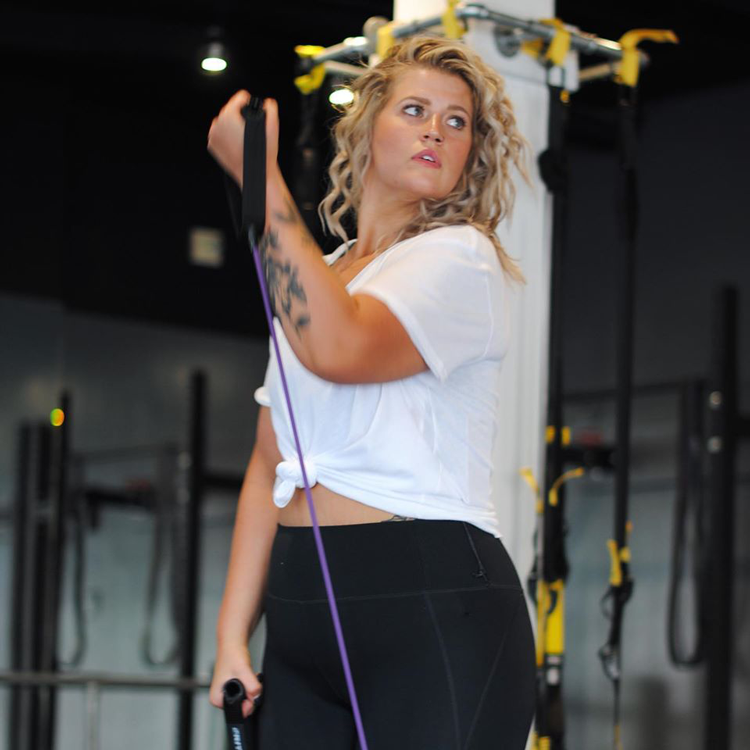 This uptown Denver fitness studio offers a wide range of workouts, from strength and HIIT training to mobility, barre and yoga classes. During the pandemic, they've pivoted to virtual classes only, live streaming classes via Zoom, Monday through Friday. For a full week of workouts, purchase their Virtual Live Class Pack for $48, which gives you access to eight of their popular virtual classes including Mat Pilates Meditation, Barre, Strength Training, Wine-Down Yoga, HIIT and more.
This fitness studio off of South Broadway is known for its incredible community and atmosphere. Led by a group of reputable Denver trainers, this gym offers personal and group training including boxing/kickboxing, HIIT, yoga, core, dance cardio and so much more under one roof. While you can't visit them in person right now, you can sign up for an online membership for $49 a month! Membership includes hundreds of on-demand virtual workouts, equipment guides, live virtual events, live event Q & As, member support and more.
This popular yoga studio has eight locations all around Denver and offers more than 400 classes every week, each individually crafted by experienced instructors. Currently, they are live streaming free classes through Zoom. All of their courses are "at home" friendly and don't require any equipment to participate. If you'd rather workout in your own time, check out Endorphin's Vimeo channel, where they post on-demand workouts that you can follow any hour of the day. They also have an app for Amazon Fire TV, so you can get the best yoga workouts brought straight to your TV every day.
Located in Stanley Marketplace, Fly Kickbox is dedicated to helping others meet their fitness goals—in fun and interesting ways. Classes are designed for all fitness levels, athletic goals, for beginners and competitive athletes alike. We desperately miss the state-of-the-art bags with sensors and statistic tracking at the gym, but that doesn't mean we can't enjoy a virtual workout with their amazing trainers! They are currently offering no-equipment classes through Zoom to keep their community moving and connected—and the best part? They are completely free!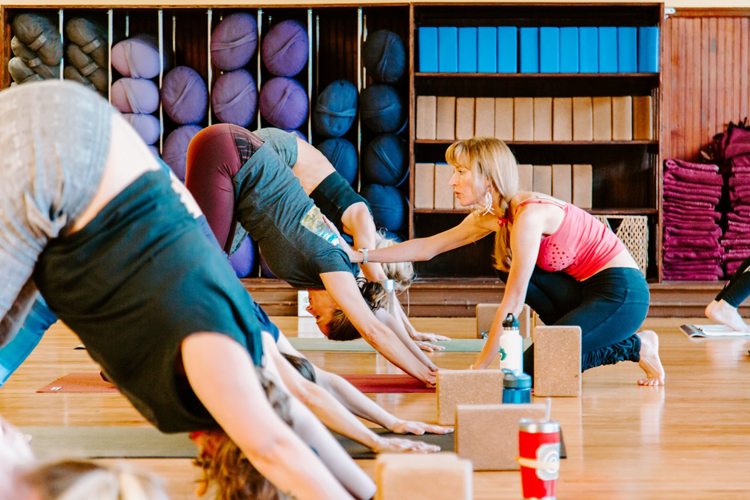 Kindness Collective has always done things a little differently. As one of Denver's best yoga studios, they embrace many different styles of yoga, taught by incredible instructors with years of experience. What makes them so different? Kindness Collective is a pay-as-you-can yoga studio, providing affordable wellness offerings for everyone. Right now, they are live streaming all of their classes daily. If you can't make it to one of their streams, they save the video and have it available to watch at a later date in their massive workout video bank!
Led by a martial artist and fitness fan, Felix Ojeda, Palango! is a unique cardio-meets-martial arts studio with two Colorado locations. To help out the community during COVID-19, they've put together more than 40 hours of free workouts on YouTube and are offering free live stream workouts to the public on Fridays. If you want even more live workout classes from Palango! you can sign up for a membership, ranging from $25-$75 a month, and gain access to their daily live classes, on-demand classes and additional HIIT classes.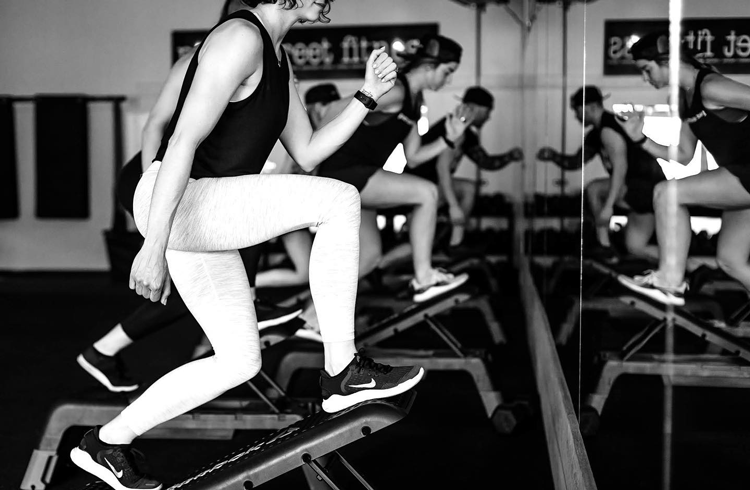 Small in size but big in community, Pearl Street Fitness is the kind of gym where everyone knows your name—and that includes during online classes! Because of the pandemic, they've switched over to virtual workouts, providing a packed schedule of live streams to old and new members alike. Your first class is absolutely free, just make sure to use the code "VIRTUALPSF" when registering to get a free pass.
A locally owned health and wellness facility, PUSH offers small group classes and personal training to everyone—regardless of skill level or athletic ability. But they are so much more than fitness, offering nutrition coaching and help to those who need a little "push". Right now, you can experience PUSH online on Facebook, where they are posting daily workout videos.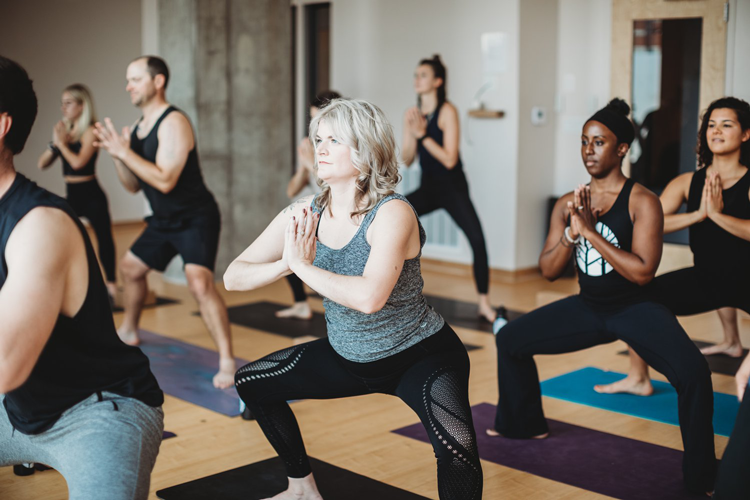 The River Yoga teachers and staff believe yoga is for everyone so they strive to create a warm and inclusive environment for learning, even when you have to do it from home. From Power Vinyasa to deep stretching and meditation, they have the perfect virtual class for you. Click here to check out their current online offerings.
Whole Body Pilates is dedicated to raising the standard of Pilates training in Denver, and that includes providing you with easy-to-follow workouts during the pandemic! From virtual Pilates on the mat to barre and power yoga, every week they have a packed schedule of online classes for you to enjoy.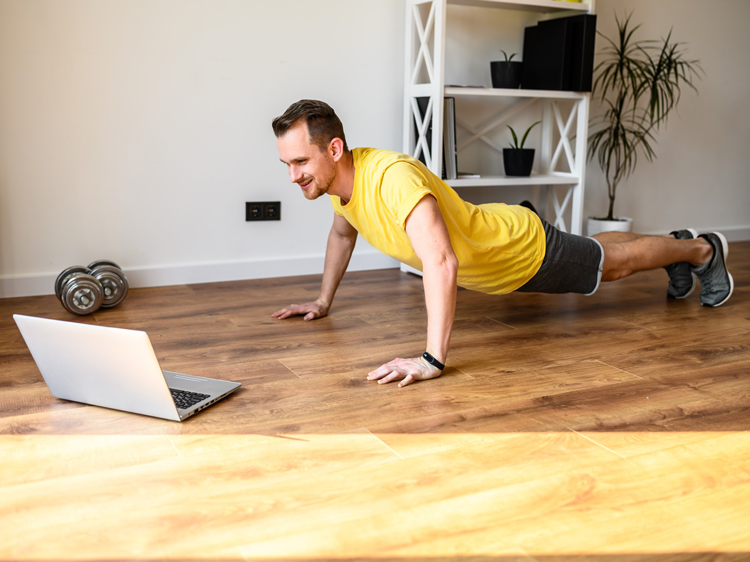 Metro YMCA has eight locations all over the Denver area, including Aurora, downtown Denver and Littleton. More than just weightlifting and cardio, the YMCA focuses on youth development, healthy living and social responsibility for all its guests. During this time, they are offering a "Y360" program online! From Facebook groups and videos on Youtube to live Zoom classes, they have become Denver's destination for affordable, virtual fitness during the pandemic.
Break a Sweat!
How are you working out at home these days? Let us know in the comments below!