Well it's no secret that I love shopping and choosing unusual elegant gifts. So when asked to do a rundown of some valentines gift ideas , it was very hard for me to narrow it down.
Here is my selection of gorgeous Valentine's Day gifts that will not only make you look good but also make your home look divine too!
For your luscious lady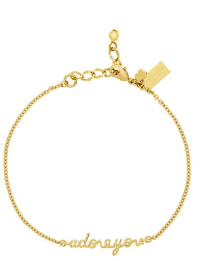 KATE SPADE – SAY YES ADORE YOU BRACELET 
 Cost: $48.00
All women love jewelry and this is a cute expression of love to your love.
Cost: $42.00
I have always been a fan of Lulu's and this fab cosmetic bag is great for storing your essentials and the gold lips on this bag are a sparkly way of sealing it with a kiss.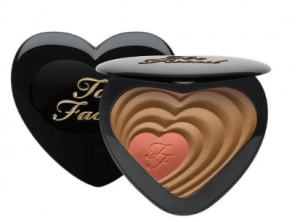 TOO FACED SOUL MATES BLUSH BRONZER
Cost: $34.00
       I just love this packaging , a girl can never have too much pretty make up on her dresser.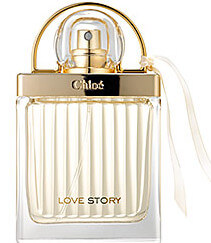 Cost: $105.00
This perfume is flirty, sexy and seductive all wrapped up in a beautiful bottle.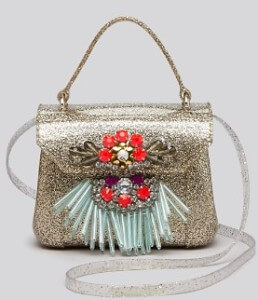 FURLA CANDY BON BON MINI FRINGE BAG
Cost: $248.00
I just couldn't resist this one, if anyone speaks to my husband just drop a hint for me.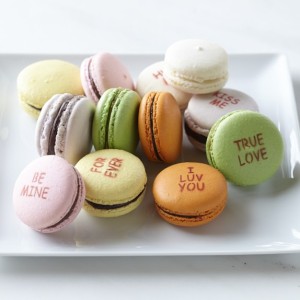 WILLIAMS-SONOMA CONVERSATION HEART MACARONS
Cost: $44.95
This is such a sweet update to love hearts.
For your handsome hunk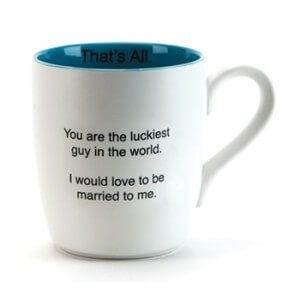 Cost: $14.95
Ladies you know its true…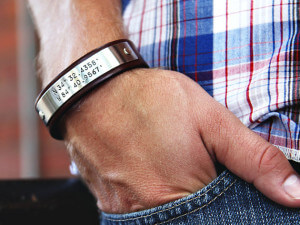 LATITUDE LONGITUDE COORDINATES BRACELET
Cost: $48.00
These bracelets are a great way of reminding your man how to get home.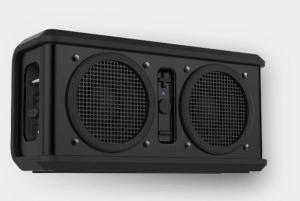 SKULL CANDY AIR RAID PORTABLE SPEAKER
Cost: $149.99
Get in the mood with some manly looking portable speakers that you won't mind having around.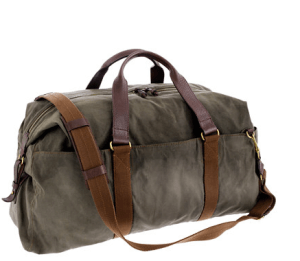 Cost: $198.00
So he can pack in style when he takes you away for a romantic getaway, here's hoping.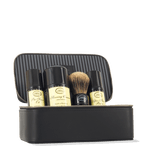 Cost: $95.00
So your man can be deliciously smooth shaven. If you like that sort of thing of course.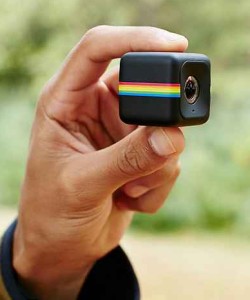 Cost: $100
For the man that has everything. HD recording device that looks ever so retro.
For your romantic atmosphere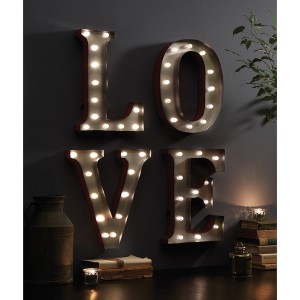 LOVE DECORATIVE LED MARQUEE SIGN
Cost: $73.99
Because you just have to say it with lights.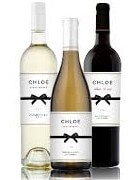 Cost: $10.99 each
These beautiful bottles of wine will go down easily with a romantic dinner for 2.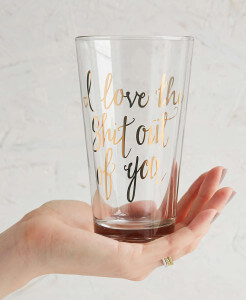 I LOVE THE SHIT OUT OF YOU PINT GLASS
Cost: $10.00
If you prefer beer, make a fun declaration.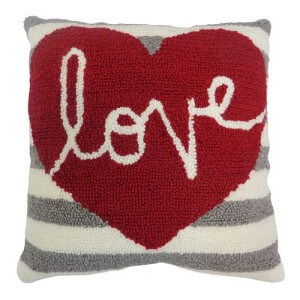 VALENTINE'S DAY LOVE STRIPE PILLOW
Cost: $16.99
This pillow will add a cozy loving feel to your sofa or bed.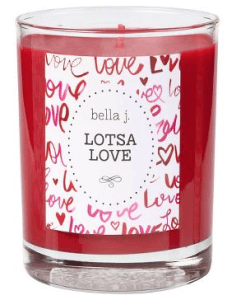 Cost: $32.95
To set the mood you can't go wrong with this Valentine's candle.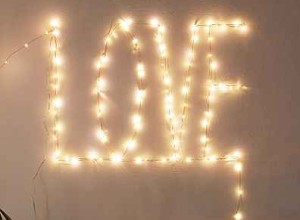 Cost: $28.00
A more romantic twist on fairy lights, these have a stunning ethereal glow.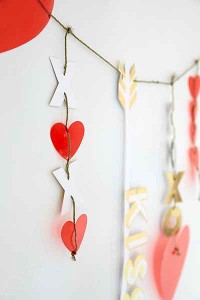 Cost: $16.00
Get in the party mood to play cupid with this garland.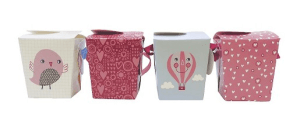 VALENTINE'S DAY 6CT TAKEOUT BOXES
Cost: $4.00
A quirky fun way to serve up a Valentine's meal.

Cost: $34.95
To end the night make sure your pillows say it with love.