Experience, engage, and learn history, science, space, arts, transportation, security, cultures and more.  We've rounded up the 12 best undiscovered Colorado museums to visit!
12 Best Undiscovered Colorado Museums to Visit
Clear Creek History Park | Golden
Where: 1020 11th St, Golden, CO 80401
Hours: Daily from Sunrise to Sunset
Clear Creek History Park, part of Golden History Museums, features original buildings from the old Pearce Ranch in Golden Gate Canyon. Stroll through this park and imagine yourself growing potatoes or raising chickens as part of a homesteading family. Peek through the windows of real 1800s cabins and see other buildings from the ranch like the barn, chicken coop, two-seat outhouse, and the 1876 Guy Hill schoolhouse.
Colorado School of Mines Geology Museum | Golden
Where: 1301 Maple St, Golden, CO 80401
Hours: Monday – Saturday 9am to 3:45pm; Sunday 1pm – 3:45pm
The Colorado School of Mines Geology Museum is home to one of the state's two Goodwill Moon Rocks, collected during the Apollo 17 mission to space. The Museum also displays other minerals, fossils, gemstones and meteorite and historic mining artifact exhibits on two floors.
Counterterrorism Education Learning Lab (CELL) | Denver
Where: 99 W 12th Ave, Denver, CO 80204
Hours: Tuesday – Saturday 10am – 5pm; Sunday 12pm – 5pm
The Counterterrorism Education Learning Lab (CELL), is dedicated to the prevention of terrorism through education, empowerment and engagement. The Lab features a dynamic, interactive experience that is continually updated to reflect today's reality of the threat of terrorism. All of the content included in the state-of-the-art exhibit was developed by world-renowned counterterrorism experts and was designed by Academy and Emmy Award-winning artists.
Fort Collins Museum of Discovery | Fort Collins
Where: 408 Mason Ct, Fort Collins, CO 80524
Hours: Tuesday – Sunday 9:30am to 6pm; Thursday 9:30am to 8pm
Fort Collins Museum of Discovery offers opportunities to learn, reflect, and have fun through hands-on and collection-based explorations in science and culture. The Museum features a 16,000 square foot main gallery with different exhibits ranging from science to history, a rooftop observation deck, a 360-degree theater, and more.
Global Village Museum of Arts & Cultures | Fort Collins
Where: 200 W Mountain Ave # C, Fort Collins, CO 80521
Hours: Tuesday – Saturday 11am to 5pm
The Global Village Museum of Arts & Cultures allows you to experience the world under one roof. The Museum's exhibits are created to engage and inspire visitors to learn more about world cultures, people, art, and history in order to promote understanding and peace.
Morrison Natural History Museum | Morrison
Where: 501 CO-8, Morrison, CO 80465
Hours: Daily Tours Offered at 10:15am, 12:15pm & 2:15pm
Morrison Natural History Museum offers expert guided tours and hands-on exhibits at Jefferson County's original paleontology museum. Encounter historic and modern fossil finds and see research in progress in the fossil preparation laboratory. Investigate Morrison's geologic setting, observe "onsite fieldwork" as preparators probe sandstone boulders for fossils, dig for small, local fossils in the Dig Garden, and immerse yourself in a patch of Jurassic flora in the Jurassic Garden.
Museum of Outdoor Arts (MOA) | Englewood
Where: #-230, 1000 Englewood Pkwy, Englewood, CO 80110
Hours:  Tuesday – Thursday 10am to 5pm; Friday 10am to 4pm; Saturday 11am to 4pm
The Museum of Outdoor Arts (MOA) offers fully integrated indoor and outdoor quality arts experiences. Paintings, kinetic sculptures, bronze statues, and earth based conceptual works are just a few of examples of what their various art destinations have to offer.
National Ballpark Museum | Denver
Where: 1940 Blake St, Denver, CO 80202
Hours: Tuesday – Friday 12pm to 5:30pm; Saturday: 11am to 5:30pm
The National Ballpark Museum's collection was recognized by Smithsonian Books as one of the top 21 finest private baseball collections in the World. The Museum prides itself on one-of-a-kind treasures, including those from all of the major league teams, as well as Colorado baseball from the Denver Bears & Bears Stadium, as well as from the Colorado Rockies & Coors Field.
Old Homestead House Museum | Cripple Creek
Where: 353 Myers Ave, Cripple Creek, CO 80813
Hours: Daily from 11am to 5pm June through October
The Old Homestead was built in 1896 and was the most elegant brothel in Colorado's Cripple Creek District. Today, the Old Homestead House Museum offers guided tours to help keep the story of the Old West alive through stories and artifacts about the lives of the girls who worked in the brothel and of the gold miners who made Cripple Creek famous.
Space Foundation Discovery Center | Colorado Springs
Where: 4425 Arrowswest Dr, Colorado Springs, CO 80907
Hours: Tuesday – Saturday 10am – 4pm
The Space Foundation Discovery Center is the region's first and only dedicated space, science and technology center and museum. The Center features the El Pomar Space Gallery, displaying the Space Foundation's collection of space artifacts.
The Center also features exhibits such as Scale Model Rockets, Soviet and U.S. Space Suits, the AGI Space Missions Simulation Laboratory, the Mars Robotics Laboratory, and the Science On a Sphere®, a dynamic spherical projection system featuring over 360 datasets.
Ute Indian Museum | Montrose
Where: 17253 Chipeta Rd, Montrose, CO 81403
Hours: Grand Re-Opening on June 10th 2017
The Ute Indian Museum celebrates the history and the living culture of the Ute tribes, Montrose's longest continuous residents. Originally built in 1956, the museum features one of the most extensive collections of Ute ethnographic objects in existence and works by contemporary Ute artists. The Museum will host a grand re-opening in June 2017 and will feature a new building and exhibition connecting the past with contemporary Ute life and culture.
Vintage Aero Flying Museum | Fort Lupton
Where: Platte Valley Airpark, 7125 Parks Ln, Fort Lupton, CO 80621
Hours: Normally open Tuesdays & Thursdays for Tours & Every 2nd Saturday of the Month for a Themed Event
For Tour Reservations Contact (303) 502-5347
The Vintage Aero Flying Museum houses one of the most historically significant and internationally recognized collections of World War I memorabilia in the world. They also host a significant collection of Golden Age of Aviation (1918 – 1939) and World War II aviation memorabilia and aircraft. This material includes memorabilia from Japan, Germany and other axis countries.
Psst… The Museum is named the Lafayette Foundation in honor of the men who served in the LaFayette Escadrille and the LaFayette Flying Corps during World War II.
Ghost Town Museum | Colorado Springs
Where: 400 S 21st St, Colorado Springs, CO 80904
Hours: September – May 10am to 5pm; June – August Monday to Saturday 9am to 6pm, Sunday 10am – 6pm
The Wild West Ghost Town Museum offers an authentic western experience and features buildings from real ghost towns that have been preserved. The Museum also features thousands of authentic old west artifacts, antique arcade games, and an opportunity for guests to try their hand at real gold panning.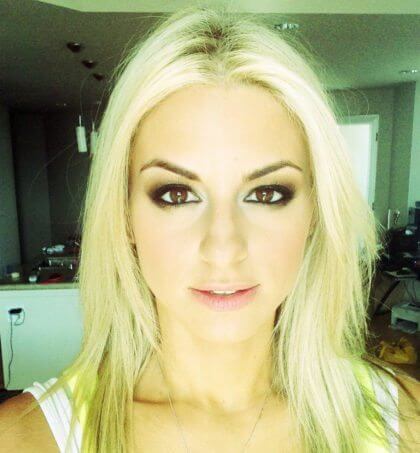 Comments
comments