The Central Market, a community culinary emporium and food hall, will open spring 2016 in the RiNo Arts District neighborhood in Denver and will feature 13 of Colorado's most celebrated food purveyors.
Real estate developer and resident of RiNo, Ken Wolf, is the mastermind behind this project along with Jeff Osaka, the 2014 James Beard semifinalist and chef-owner of Osaka Ramen. Together they are bringing to a life: an accessible gourmet market that serves as both food emporium and neighborhood community space.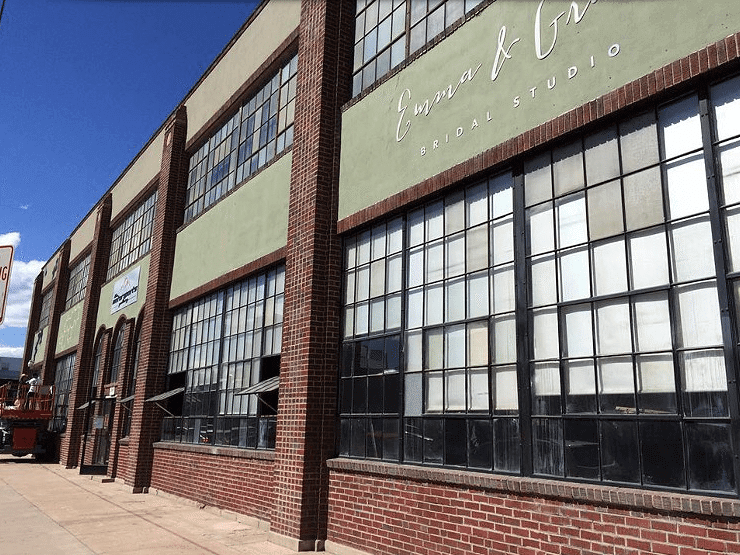 Located at 2669 Larimer Street in the 1920s-era H.H. Tammen Curio Company building, the 12,000 square foot market will be home to 13 local vendors curated by Osaka, including: Crema Bodega; High Point Creamery; Culture Meat & Cheese; COCO Chocolates; Izzio Bakery; Silva's Fish; The Local Butcher, Green Seed produce; Vero Pizza from Andrea Frizzi of Il Posto; SK Provisions from Sean Kelly; and Curio bar. Visitors can shop and go, linger over oysters and a cocktail, or leisurely sample delicacies from each merchant.
"Our hope is that The Central Market will cultivate the culinary core of the RiNo neighborhood," explains Wolf. "I live here, and I've always felt we lacked a gourmet marketplace in this neighborhood—a one-stop culinary immersion experience where you can buy fresh-baked bread, have a glass of wine, buy your groceries, get an ice cream cone. The goal is to make this corridor an accessible destination for people who want to eat, drink and shop without having to go out of their way to do so. It will be an airy and open food hall where each vendor offers guests something that they can eat on-site, or take on the go."
"We wanted to create a well-rounded selection, and we knew it was important to us to keep all of the vendors local," says Osaka. "The Central Market will foster a wonderful lineup of food artisans—some new businesses, and some that exist already but are new to the retail side of the industry. Our approach was simple, really; we found people that were making great product and felt like a good fit for our vision. Our hope is that we'll be another draw for the neighborhood that will support its diversity, growth and well-being."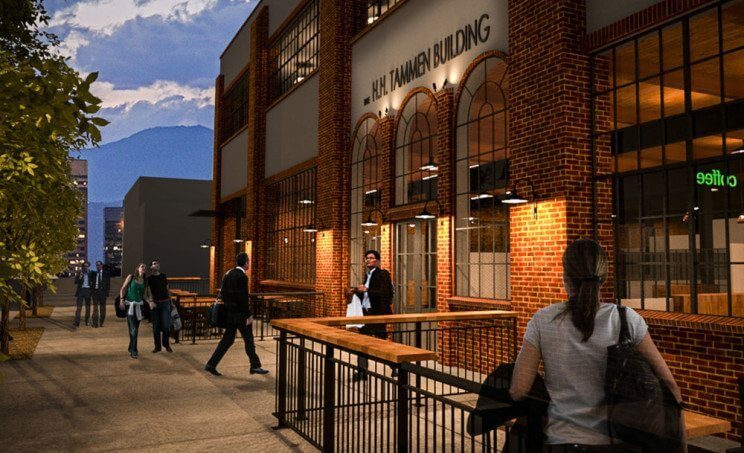 The classic, beautifully-designed space pays homage to the H.H. Tammen building's history with details throughout the market, including a plaque that will highlight the story of the building and its prior inhabitants, plus collected vintage wares including mid-century lights from a gymnasium in Detroit and cast-iron french urns. The open-air, multi-use space boasts plenty of comfortable communal seating as well as two outdoor patios; there will be regular food events, classes, and live music.
To stay up-to-date regarding the grand-opening of The Central Market or to get to learn more visit: thecentralmarketdenver.com or follow them on Facebook, Twitter & Instagram.