Being from Ireland, Thanksgiving is not a holiday that we celebrate there.
However, having lived in the US for the past two years it has become a holiday which I am happy to embrace. Any holiday that impresses on you to be thankful, to spend time with family and to eat delicious food just has to be added to your calendar!
Thanksgiving Do-It-Yourself
This year I am going to immerse myself in the Thanksgiving spirit and host a perfect Thanksgiving. First things first, I need to learn how to cook a great meal…
Uncorked Kitchen

Uncorked Kitchen is Denver's first interactive dining experience. In their kitchen professional chefs will guide and work side by side with you to help you prepare a soulful family meal.
They have a few themed Thanksgiving classes check out their calendar at: www.uncorkedkitchen.com/adult-events
I want to try out the 'Classic Thanksgiving Day (with a twist) event on Wednesday, November 18th between 6:30pm – 9:30pm at 8171 South Chester Street, Suite A, Centennial 80112
Event details: Classic, time-honored, vintage dishes… you can't go wrong with a menu featuring these. This menu will be classic enough that Grandma will still love it all, as it still has the essence of the old days, but with a few tweaks.
Menu
Spatchcocked Roasted Turkey
Garlic Mashed Potatoes
Sausage Stuffing
Whiskey-glazed Carrots
The class costs $99 per person. Sign up at: bit.ly/1Pu90sS
Next I need to make a pie…
Sur La Table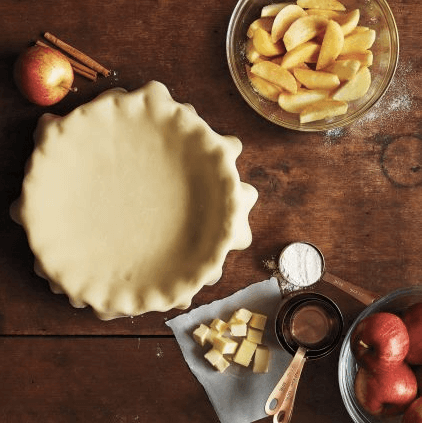 My Dad actually tried out the Take and Bake Class at Sur La Table last year.
You learn how to make some delicious pies such as Autumn Leaf Apple-Cranberry Pie and Pumpkin-Chocolate Pie with Gingersnap Crust then take them home and bake for Thanksgiving dessert. You also get a lovely pie dish to keep.
They have branches in Denver, Centennial, Lakewood & Boulder.
Thanksgiving Let-Someone-Else-Do-The-Cooking
Now if all this cooking is not for you, there are some great alternatives…
Whole Foods Market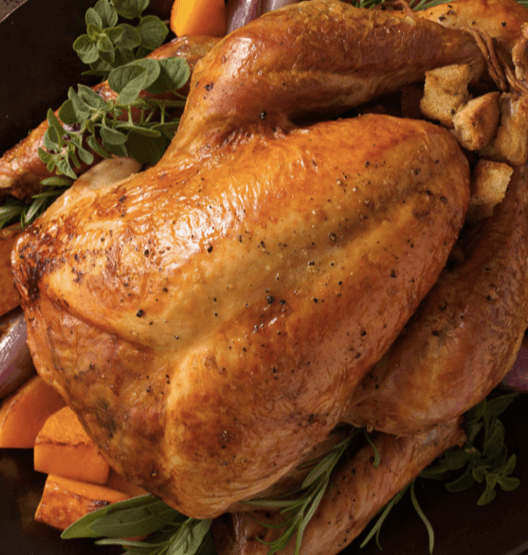 At Whole Foods Market you can order everything you need for your Thanksgiving meal and pick up in store. You will even get a $10 coupon when you order your meal online. Order at: www.wholefoodsmarket.com/shop/choose
Sugarmill

If you are all about the pies and you want something extra special you can order your pie from Sugarmill, part of chef Troy Guard's TAG Group restaurants. While you are picking up you may be tempted to try out some of the delicious dishes they have to offer. Sugarmill features an open kitchen concept, they invite you to dine at the counter and talk with the chefs as they create your dish right before your eyes. They serve savory dishes and specialize in desserts, pastries and sweets.
Thanksgiving Pies Menu
Apple Crumble $25
Pecan $23
Pumpkin $25
Bourbon Pecan Chocolate Chip (signature pie) $28
Pie orders are due by Friday, November 20th and picked up on Wednesday, November 25th.
Pies can be ordered at all TAG Group Restaurant locations (pick-up at Sugarmill) or by telephone: (303) 297-3540.
Sugarmill is located at: 2461 Larimer Street Denver 80205
Thanksgiving Eating Out
Another option is to go to one of the many fabulous restaurants serving Thanksgiving dinner in Denver and surrounding cities.
Del Frisco's Double Eagle Steak House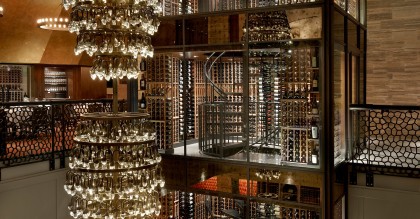 Del Frisco's Double Eagle Steak House will feature a special holiday feast will be on Thanksgiving Day from 12pm – 8pm and includes a butternut squash appetizer or holiday salad, for the entrée a slow roasted turkey breast with sweet onion apple sausage stuffing with all the trimmings including mashed sweet potatoes or Chateau potatoes, thin green beans, pan gravy and cranberry relish. For dessert, indulge in pumpkin cheesecake or pecan pie a la mode. The cost is $52 per person. For reservations call: (303) 976-0100 located at: 8100 E Orchard Rd, Greenwood Village 80111.
Range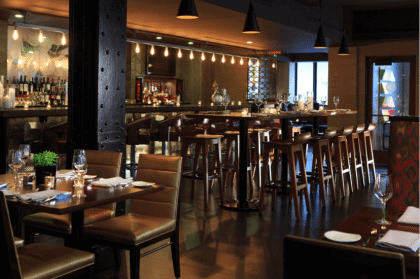 From 12pm – 8pm on Thanksgiving Day, enjoy a traditional turkey meal or classic menu favorites from Range, the original concept restaurant and bar inside Renaissance Denver Downtown City Center at the Colorado National Bank. Range specializes in locally-purveyed, Native American West cuisine that focuses primarily on the ingredients, cultural influences and cooking techniques inherent to the Rocky Mountain West. Range will offer a traditional Thanksgiving meal, complete with turkey and all the fixings, plus year-round menu favorites, like grilled jalapeño peppers ($11) with apple wood bacon, chorizo, haystack chèvre and fresno jam and a variety of wood oven flatbreads ($13), including wild mushroom "white pie," smoked chipotle chicken and house Italian sausage. For reservations call: (720) 726-4800 located at: 918 17th St, Denver 80202.
The Nickel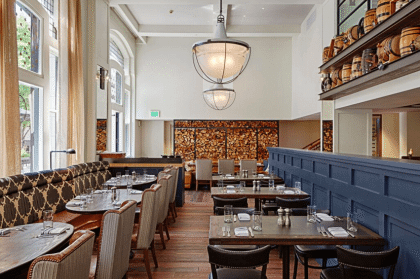 The Nickel, located inside Hotel Teatro, will be serving Thanksgiving dinner from 11am. to 7pm on Thanksgiving Day, with the last seating at 6pm. For $55 per person, the three-course prix fixe menu will include a confit duck salad or squash soup; smoked turkey breast with cranberry sauce, pork loin ham glaze or prime rib au jus; and pumpkin pie, pecan pie and chocolate tarts served with vanilla ice cream. Family style sides — such as green beans and mushroom velouté, yams, and cornbread stuffing — will also be available. For reservations call: (720) 889-2128 located at: 1100 14th St Denver, CO 80202.
The Corner Office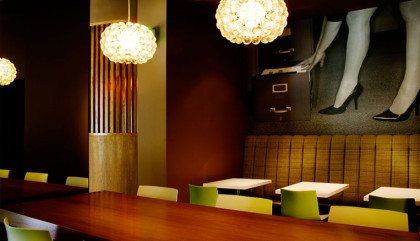 The Corner Office will be open from 8am – 10pm. Breakfast will be served from 8am -10am. For the afternoon and evening, the kitchen will be serving up a limited dinner menu and a special Thanksgiving menu.
Guests can enjoy a traditional southern inspired Thanksgiving meal for $40 per person. This menu includes appetizers like Butternut Squash + Cider Soup, family style entrees of Roasted Turkey, Cornbread Chorizo Stuffing, Southern Comfort Glazed Yams and Green Bean Casserole. Don't worry, they have pumpkin pie for dessert. The full Thanksgiving menu can be found here. For reservations call: (303) 825-6500. Located at: 1401 Curtis Street Denver 80202.
Randolph's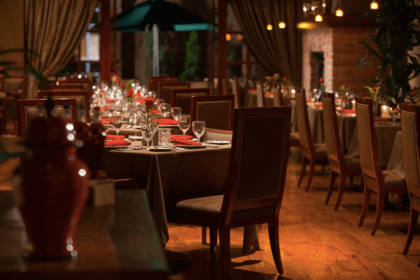 Randolph's, the signature restaurant at Warwick Denver Hotel, will offer Thanksgiving brunch and Thanksgiving dinner on November 26th from 11am to 3pm, brunch will feature roasted turkey, herb-crusted prime rib and honey glazed ham. Adults are $65 per person, seniors are $45 per person and children under age four eat free.
From 5pm – 10pm, a prix fixe Thanksgiving dinner menu will include a starter, entrée and dessert for $50 and under per person. Featured items will include roasted turkey, spiral ham and herb-crusted prime rib. For reservations call: (303) 318-7272 located at: 1776 Grant St, Denver 80203.
Second Home Kitchen + Bar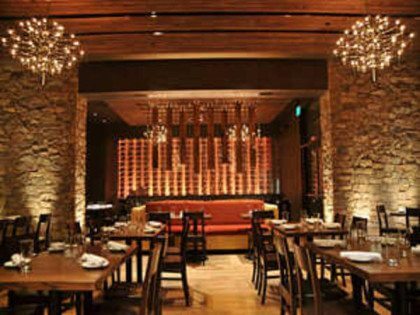 Second Home Kitchen + Bar will be open from 6:30am – 8pm. A limited breakfast menu will be served until 11am and then the restaurant will change over to a Thanksgiving inspired menu. This menu is $42 per person and includes hors d'oeuvres for the table, Winter Squash Soup, Free Range Turkey, Cherry-Ancho Roasted Berkshire Pork Loin, Stranahan's Whiskey Maple Glazed Sweet Potatoes, Roasted Brussels Sprouts with Pancetta and Traditional Bread Stuffing along with a choice of Apple, Pumpkin or Chocolate Pecan House Made Pie! For reservations call: (303) 253-3000. Located at: 150 Clayton Ln, Denver 80206.
The Viewhouse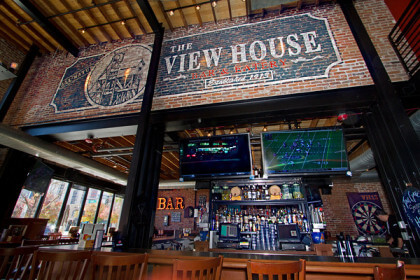 The Viewhouse in Denver and Centennial is a one-two-three punch. Stop in on Wednesday for the Thanksgiving Eve Party with extended happy hour specials and prizes including a snowboard giveaway and Breckenridge grand prize. On Thanksgiving Day, grab your friends and head to ViewHouse for a seasonally-inspired martini (recommended is the Firefly Fig Martini with cîroc vodka and black mission figs with a dash of bitters & simple syrup) to pair with the fabulous holiday turkey dinner special menu of herb-roasted turkey breast served with garlic whipped mashed potatoes, turkey gravy, aromatic stuffing, haricot vert almandine, cranberry jam & fresh buttery brioche roll. The same night see the launch of the ViewHouse Care for Colorado Toy Drive to benefit Denver Metro Boys & Girls Club. BOTH ViewHouse locations are drop off sites for the toy drive between November 25th – December 16th. When you drop off a toy for the toy drive, indulge in the ViewHouse Peppermint Godiva Chocolate Martini, which will see $1 for every drink donated to the Care for Colorado Toy Drive. Also, on Sundays at Centennial ViewHouse from November 29th – December 20th, 20% of every dollar spent at the Sunday brunch buffet will be donated to the Denver Metro Clubs when guests mention the Boys & Girls Club. Denver location: 2015 Market Street
Denver 80205, Centennial location: 7101 South Clinton Street
Centennial 80112.
Jill's Restaurant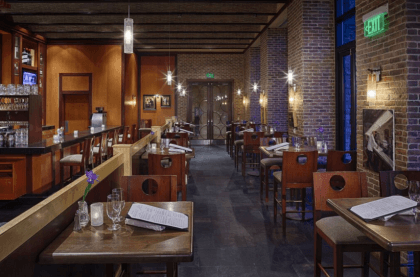 Jill's Restaurant at St Julien Hotel & Spa in Boulder is offering a Thanksgiving brunch, as well as a Thanksgiving candlelight dinner, on Thanksgiving Day from 11am – 1pm for $64.95 for adults and $24.95 for children ages 4-12, brunch will include made-to-order pancakes and waffles; house-smoked salmon with Moe's mini bagels; a chilled seafood station; a carving station; and more.
With seatings at 4pm and 6pm, Jill's multi-course Thanksgiving candlelight dinner will feature butternut bisque with brandied apples; potato gnocchi with root vegetables, pancetta lardon and tarragon; a baby kale salad; natural turkey breast and stuffed leg roulade with brussels sprout leaves, yukon potato puree, gravy and cranberry; slow-roasted prime rib, hazelnut crusted halibut or lentil and walnut loaf; and, warm chocolate cake with peppermint ice cream or gingerbread spice cake with warm toffee sauce. $69.95 for adults and $24.95 for children ages 4-12. For reservations call: (720) 406-7399 located at: 900 Walnut St. Boulder 80302
Thanksgiving Home Décor
So now that the food is sorted we need to decorate. I want to add some fun décor for the kids.
Crate & Barrel have these fun placemats and settings that I think the adults may love too!
Z Gallerie has some sophisticated holiday birds to make your table shine.
Pier 1 Imports have Clear Glass Pumpkins that will make your Thanksgiving dinner feel like it was decorated by Cinderella's fairy Godmother.
Decorate your sofas and beds as well with these Kohls decorative pillows.
Thanksgiving Overnight Stays
So my parents are flying in from Dublin and if you have family coming into town and they need somewhere to stay check out out these two great hotel options.
Grand Hyatt Denver -Holiday Shoppers' Package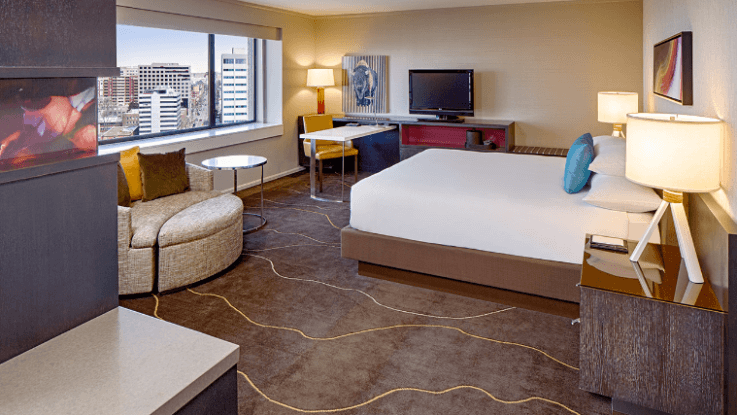 This year, the Grand Hyatt Denver has a special Holiday Shoppers' Package making visiting and shopping in the Mile High City a real pleasure. When you stay with them during Nov. 25th – Dec. 30th, 2015, you receive a $10 gift card to Tattered Cover Book Stores and a $10 gift card to Denver Pavilions, adding value to your getaway.
Hotel Monaco – 'Outlaw the In-Laws'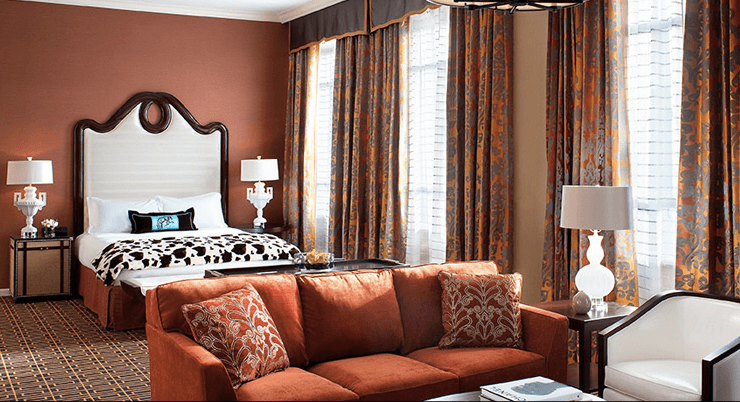 Hotel Monaco has a special package called 'Outlaw the In-laws'. This holiday season, take a break from the In-laws and send them to stay with them! Your family will receive 25% off of the Best Available Rate and enjoy a complimentary nightly hosted wine reception, complimentary morning coffee service and you will enjoy some peace and quiet. Packages start at $125 and are valid through Dec. 30th 2015.
 Thanksgiving Giving Back
Thanksgiving, is also about giving back as is in the name.
Food Bank of the Rockies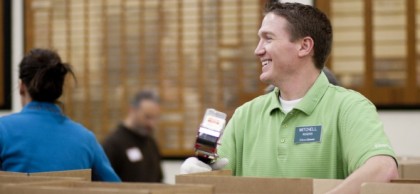 If you would like to give your time a great option is to help at the Food Bank of the Rockies. By giving of your time, you can make a difference in the lives of hungry children, seniors and families. Sign-up as a volunteer at: foodbankrockies.volunteermatrix.com.
Mile High United Way Turkey Trot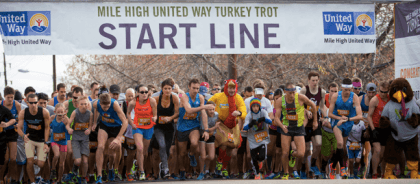 Run Your Yams Off at the 42nd Annual Mile High United Way Turkey Trot on Thanksgiving Day, November 26, 2015 at Washington Park. Join the 42nd Annual Mile High United Way Turkey Trot. Run or walk the 4-mile course at Denver's beautiful Washington Park or do the quarter mile Family Fun Run with the kids. There's so much more to do than just the race! The start village will have fun activities (and coffee), and make sure to stroll through the finish village where you'll find a number of great booths, freebies and a beer garden.
Your participation in the Turkey Trot helps Mile High United Way build the community by improving childhood literacy, increasing high school graduation rates and ensuring economic self-sufficiency for adults and families.
Shout out to Mission Yogurt, Inc., DEN's airport concessionaire, that is offering a Thanksgiving meal to all airport employees that will be working on Thursday, Nov. 26. The organization will also be continuing its holiday charitable traditions by donating chickens and turkeys to the Sam Sandos Christmas Basket Program.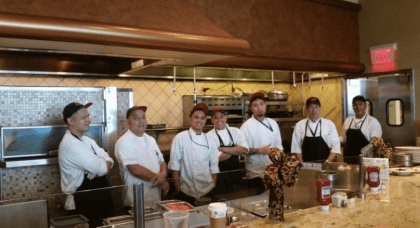 So that's Thanksgiving 2015 all tied up in a bow.
Happy Thanksgiving 2015 in Denver!