The highly-anticipated Temple Nightclub will officially open its doors in Denver on October 27th, with a mission to give locals and visitors alike, an elevated and unrivaled nightclub experience.
Dancefloor enthusiasts should pencil in the weekends of October 27th and 28th, dubbed "The Arrival", and the Grand Opening celebration in store over November 3rd and 4th, 2017.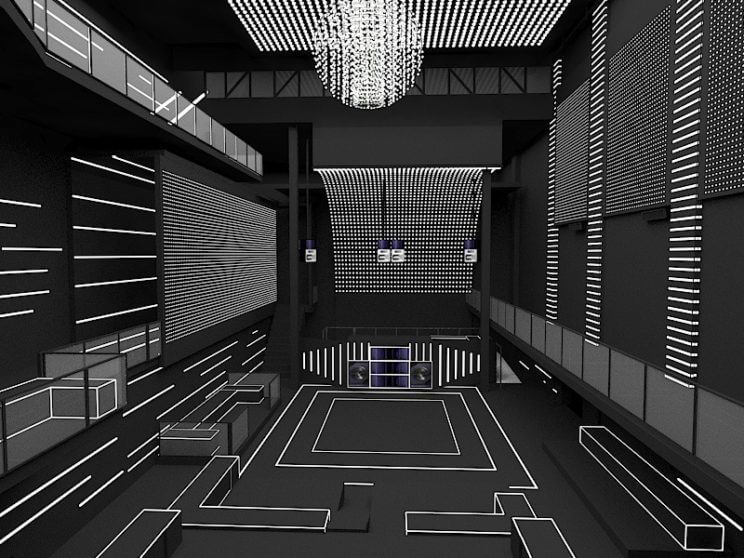 Since inception, Temple is poised to take its rightful place as a nightlife destination hot spot and will serve as a critical component for the Zen Compound, transforming the storied property into full-suite. Offering day to night services with four distinctive concepts of a co-working space, an art gallery and a coffee & cocktail bar with Temple occupying 16,000 square feet of the compound's 25,000 square feet.
Upon entering the light corridor of the front entrance, guests will be teleported into another galaxy. The futuristic black motif representing the absence of light, lends a backdrop to the 100,000 LED lights emitted from the color programming to display every texture, geometric shape, dimension, and movement to emulate a futuristic vibe.
The unique and open design allows for a constant flow of club-goers and dancers to maneuver throughout the space. The central area features stadium-like seating arranged in easily accessible rows. The DJ booth is optimally located in the center of the room over-looking the dance floor while all three levels are bar accessible.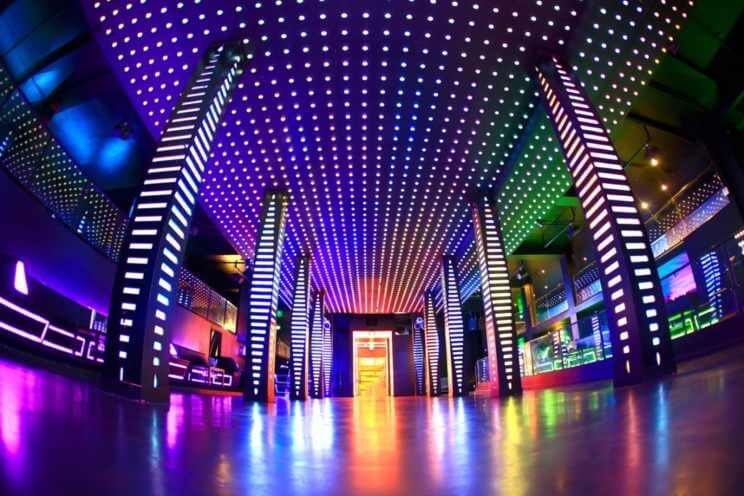 One of the many masterpieces of the venue is the all-encompassing Funktion One sound system designed to provide the ultimate audio experience.  Through decades of constant refinement and testing, Funktion One has achieved a level of fidelity across the frequency spectrum that was previously unheard of at nightclub sound pressure levels. The full range speaker clusters on the main floor are the latest Funktion One components which are also found in the brand-new Vero large format touring concert speaker system and each frequency band is produced by a driver compliment that is a result of a design process that prioritizes listening as well as engineering.
Psst… Temple is one of only three venues in America to have this innovative technology!
Designed and conceptualized by Founder and CEO, Paul Hemming, he sought to create an atmospheric ambiance drawing from his fascination with science-fiction. "We want the building to feel like it's alive and its Artificial Intelligence is reacting to your presence." says Hemming. "I consider myself an Artpreneur, where my concept can incubate music, art, and technology into a whole organism. We selected Denver because of the population base, as well as the growth and development becoming more diverse and international in their backgrounds and passions, which is the composition of the Zen Compound brand." Hemming plans to diligently lay the necessary foundation to bring artists, entrepreneurs, and companies to an increasingly important but relatively untested market.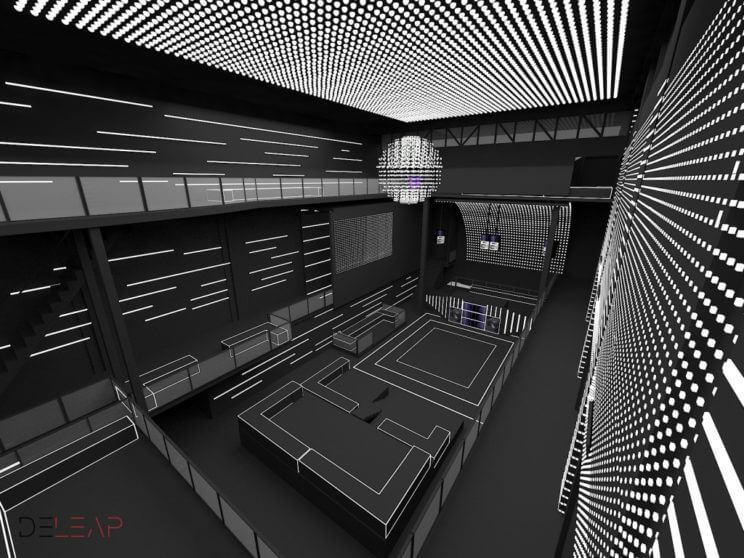 Over the years, Hemming has emerged as a staple among the nation's leading entrepreneurs and artists spanning from California, New York, Las Vegas, to Miami, and now Colorado. His executive team recruited from the hospitality industry's most notable players; Tao Group, SBE and Hakkasan Group, with over 70 years of combined experience. Their collective vision is to deliver a customized environment shaped by the lifestyles and interests of their 21 and up patrons.
Temple Nightclub is located at 1136 Broadway, Denver, CO 80203. For more information visit: www.templedenver.com.