This summer create family memories with the kids or make memories as an adult with these fun adventures on the cheap.
Psst… These ideas aren't just for the kids – recruit a group of besties and pick an activity for the weekend!
MAKE SUMMER MEMORIES WITH THESE EASY ACTIVITIES! 
1# GO FLY A KITE!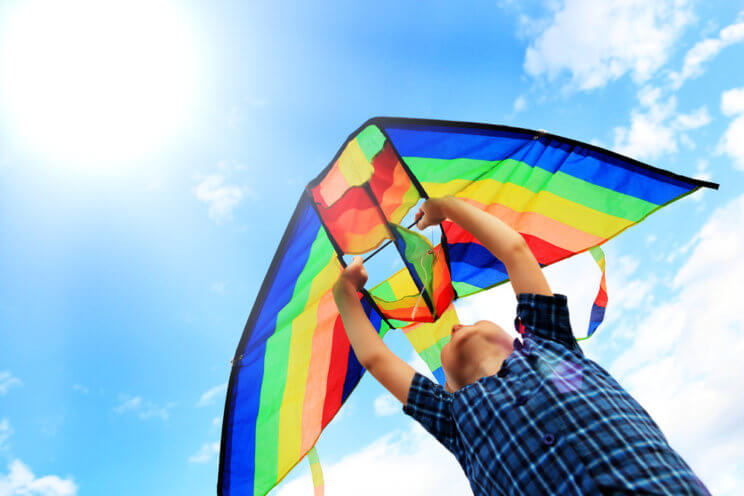 Once some one suggests flying a kite I get "Let's Go Fly a Kite" from Mary Poppins stuck in my head and I have the urge to start skipping and singing. If any child you know hasn't seen that movie (or you haven't), well that should be the first thing to do this summer. You can find it on Amazon.
Once you have seen that movie it is time to make your own kite! You can make a little one out of paper, string, tape and sticks laying around the house or with a little more time and supplies you can make a durable cloth kite. If making one is not your forte than you can find cheap kites and kits at Target and Walmart, or support the local store in Boulder Into the Wind,
Psst… If you are looking for places to fly the kite discover some of the open spaces around Denver or try Confluence, Washington or City Park.
2# BLOW BUBBLES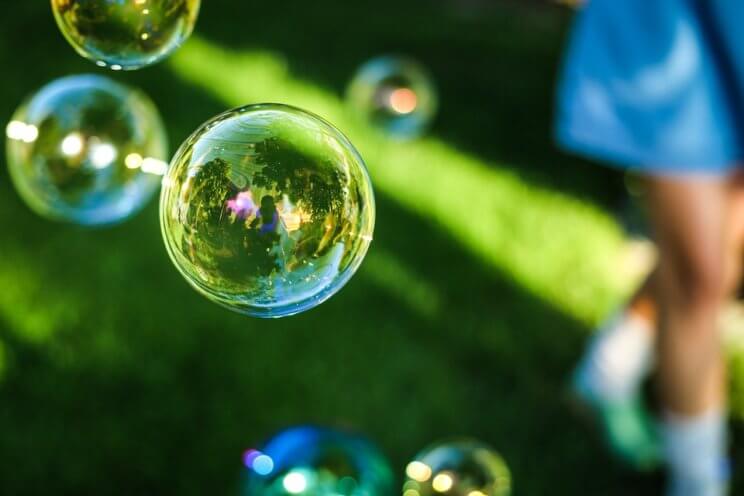 Bubbles are straight up magical and absolutely fun to play with in the summer. You can make bubble solution at home with dish soap, water, and glycerin or corn syrup. Then go nuts! Make little bubbles with a straw, make huge bubbles that you can stand in, make rainbow soap, or make square bubbles. This is an activity that can be done at home, become a theme for a summer party, taken to the park for play time and brought out in winter to make frozen bubbles!
Psst… go to Denver's Children's Museum and see their Bubbles Exhibit for inspiration, science and fun playing with bubbles!
3# LET OUT YOUR INNER PICASSO WITH CHALK ART!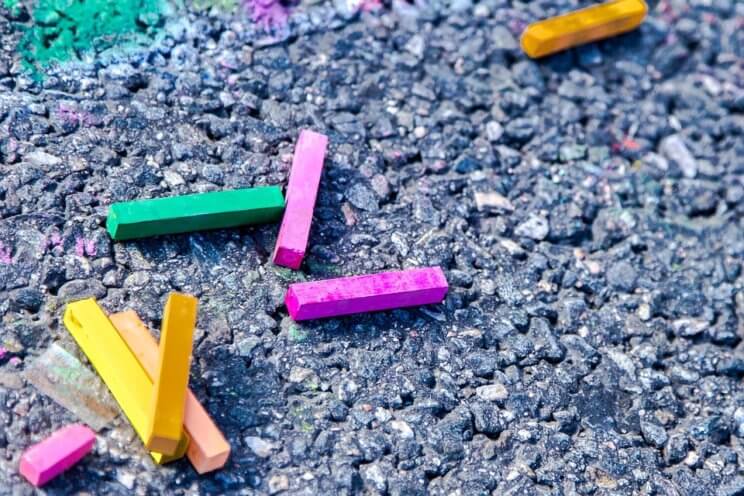 Chalk art is like summer – bright, cheerful and temporary.  Playing with chalk as a child's helps with developing coordination and writing skills, but it helps develop imagination for all ages. Get a big bucket of chalk and go nuts on the sidewalks, fences and trees. Get inspired and creative with color changing squirt chalk made out of home ingredients,
With enough sidewalk there will be room to play the classic games of tic-tac-toe, hopscotch, four square, draw a maze or make the outline of a house and play wherever your imagination takes you.
4# WAGE A WATER BALLOON FIGHT!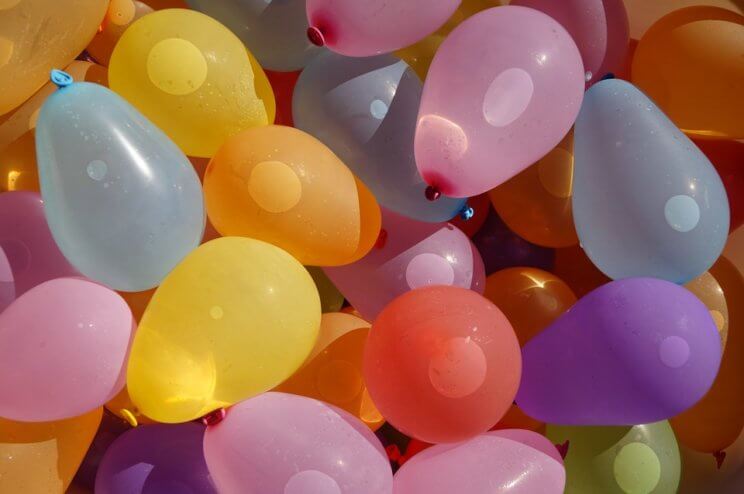 Cool down quick and create summer rivalry and memories with water. Get the cheap squirt pistols from the Dollar Store or invest in Super Soakers and play Capture the Flag all summer long. You can also make your own strong water gun at home with a water bottle and a spray bottle.
While you are at Target or the Dollar Store grab some balloons and plan a whole week of water balloon fun. Try Water Balloon Baseball, Toss the Balloon, Spoon Race (spoon in the mouth and balloon on the spoon), Duck Duck Splash (the goose gets a balloon splashed over their head), Water Balloon Volleyball, Paint with Water Balloons (fill with water and a drop of food coloring) or for older kids and adults Water Balloon Darts.
If you want to go green and eliminate the choking hazard that balloons can pose for little ones get some sponges and dip in buckets of water.
Psst…Cool down at some of the Outdoor Pools, Water Parks & Splash Pads in the Denver Area.
5# RE-LEARN A CLASSIC OUTDOOR SUMMER GAME!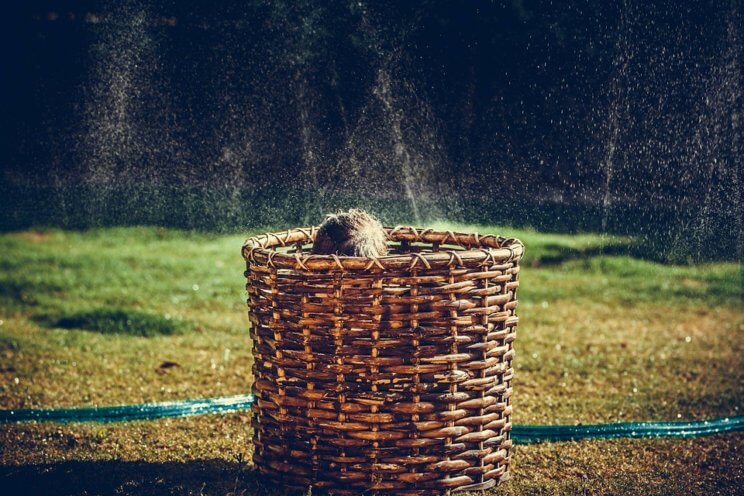 Put down the screens and go outside to jump rope! As you get better pick up the tablet for a moment and get ideas for new tricks or rhymes to use while jumping.
Head out in the backyard or nearest park in the evening and play tag. Tag continues to have interesting varients but try Freeze Tag (who ever gets touched had to stand still until a non "it" player can touch them and un-freeze them, last person frozen is "it"), Tunnel Tag (similar to Freeze Tag, but non-"it" players have to crawl under the frozen players legs to unfreeze them) or Toilet Tag (you read that right, watch the video, play the game and expect a lot of giggling).
Make those memories shine with Hide and Seek and see if you can recapture that joy of waiting for someone to find you. Once you are "it" stalk around mimicking a dinosaur which will make the kids and adults giggle while you look for them. If you want to put a spin on it play Infection – once the person who is "it" finds someone they have to join and search for everyone else. Last one alive gets to choose who is "it" next.
Psst… What is your favorite summer activity?