"THE TANS WILL FADE BUT THE MEMORIES WILL LAST FOREVER" AUTHOR UNKNOWN
SUMMER FESTIVALS 2018 COLORADO GUIDE
Events in Chronological Order
COLORADO RENAISSANCE FESTIVAL
When: Saturdays & Sundays June & July & August 2018
Where: 650 W. Perry Park Ave., Larkspur, CO 80118
The Colorado Renaissance Festival is a thematic recreation of a 16th Century village and marketplace set in the picturesque mountain venue of "Larkspurshire", just south of Denver. Hundreds of colorfully costumed characters entertain continuously upon the village streets and on the Festivals 10 stages, performing 60 shows daily.
More than 200 period artisans sell their one-of-a-kind works and demonstrate their ancient craft along the shaded streets and pathways. Tantalizing medieval delicacies and the finest ales and beverages entice the palette and satisfy the heartiest of appetites.
TELLURIDE BLUEGRASS FESTIVAL
When: June 21 – 24, 2018
Where: Town of Telluride, CO
The 45th Annual Telluride Bluegrass Festival features four days of music, mountains, and magic in the breathtaking box canyon at 8,750′. This year's lineup includes: Sturgill Simpson, Greensky Bluegrass, Tedeschi Trucks Band and more.
JAS JUNE EXPERIENCE
When: June 21 – 30, 2018
Where: Aspen, CO 81611
The JAS June Experience features four nights of headline concerts at the spectacular Benedict Music Tent in Aspen, plus multiple shows at the JAS Cafe Upstairs at the Aspen Art Museum and Downstairs at The Little Nell, a free Lawn Party on the Music Tent Grounds before the main shows and more!
FREDRICK IN FLIGHT
When: June 22 – 24, 2018
Where: Centennial Park, 630 Eighth St, Frederick, CO 80530
Fredrick in Flight, hosted by the Town of Frederick, is a festival celebrating the many forms of flight in June with a hot air balloon lift, glow party, and tons of fun for the whole family. The Glow Party will take place on Saturday evening from 5pm–9pm at Centennial Park and will feature live music, food vendors, beer and wine garden, kids activities, and hot air balloons candle-sticking and glowing (weather permitting).
SCANDINAVIAN MIDSUMMER FESTIVAL
When: June 22 – 24, 2018
Where: Bond Park, MacGregor Ave, Estes Park, CO 80517
The Scandinavian Midsummer Festival's goal is to entertain and educate the public about Scandinavian traditions and culture and provide a place for those of Scandinavian descent to gather and share their heritage. The festival will include Scandinavian Music, Dance, Crafts and Food vendors, Fjellborg Vikings, Cultural & Lefse Demonstrations, Children's crafts – flower crowns & dala horse painting, Beer Korg, Saab & Volvo auto show, a Silent Auction and a Raffle.
COLORADO TINY HOUSE FESTIVAL
When: June 22 – 24, 2018
Where: Adams County Fairgrounds, 9755 Henderson Rd, Brighton, CO 80601
The Colorado Tiny House Festival returns with over 40 tiny homes on display, more than 20 vendors, entertainment, food & drink and more.
SAND IN THE CITY
When: June 23 – 24, 2018
Where: Ralston Park, W 64th Ave & Simms St, Arvada, CO 80004
Arvada Chamber of Commerce's 6th Annual Sand in the City Festival is Colorado's premier beach party, expected to attract 15,000+ visitors this year. See giant sand sculptures, enjoy local food & artisan vendors, a Kids Zone with buried treasure, live music, craft beer, and more!
CHERRY BLOSSOM FESTIVAL
When: June 23 – 24, 2018
Where: Sakura Square, 1255 19th St, Denver, CO 80202
The 46th Annual Cherry Blossom Festival celebrates the Japanese American heritage and culture through live entertainment, food, arts and crafts, and informative exhibits and demonstrations. The festival will also feature a Kid's Craft Area where kids can make Japanese crafts.
SOUTH PLATTE RIVERFEST
When: June 23, 2018
Where: Confluence Park, 2250 15th St, Denver, CO 80202
The South Platte RiverFest, Presented by Elitch Gardens, is Denver's premier urban River Festival, benefiting The Greenway Foundation, and includes events such as Stand Up Paddleboard (SUP)/ Kayak/ Tube Races and SUP Showcases. Other activities include free stand up paddle board demos, a variety of riverside recreational activities, a kids zone, live music, beer, food vendors, and more.
UNICORN FESTIVAL
When: June 23, 2018
Where: Clement Park, 7306 W Bowles Ave, Littleton, CO 80123
The Unicorn Festival is a celebration of the imagination and all things mythical. This festival will be filled with Unicorn rides, swimming Mermaids, a StoryTime Cottage with Authors and Princess stories, meet and greets with beloved Princesses, wandering fairies, Fairy Land Face Painters, a Little Mermaid Meet-and-Greet, a Castle Maze & Dragon Slide Obstacle Course and more!
HIGHLANDS STREET FAIR
When: June 23, 2018
Where: Highlands Square, 3599 W. 32nd Ave, Denver, CO 80211
The 36th Annual Highlands Street Fair will feature activities stretching from Julian St. to Perry St. along 32nd Ave. This quintessential summer event is a celebration for all ages, with three stages, a bike parade, slack-line instruction, kid's art area, local vendors, beer garden, craft cocktails and more. One of Highlands Square's largest events of the year, the Highlands Street Fair attracts Highlands Square residents, Denver locals and visitors to enjoy Highlands Square's laid-back, family-friendly vibe.
DENVER TACO FESTIVAL
When: June 23 – 24, 2018
Where: 725 W 39th Ave, Denver, CO 80216
The Denver Taco Festival features Denver's best local music, dancing, tequila and margaritas. But really, It's all about the TACOS. The festival showcase some the best independent food trucks, taco specialists and restaurants in Colorado, Lucha Libre Wrestling, High Speed Daredevil Chihuahua Racing and more!
DENVER SUMMER WHISKEY TASTING FESTIVAL
When: June 23, 2018
Where: Lodo's Bar & Grill Highlands Ranch, 8545 S Quebec St, Highlands Ranch, CO 80130
Enjoy an intimate setting with whiskey reps showcasing a few of their top brands at the Denver Summer Whiskey Tasting Festival. Excite your pallet and tease your taste buds!
WESTWORD MUSIC SHOWCASE
When: June 23, 2018
The 24th Annual Westword Music Showcase returns to the Golden Triangle with national headliners including: Bonobo, Galantis, Joywave, Tracksuit Wedding & more!
GREEN BOX ARTS FESTIVAL
When: June 25 – July 27, 2018
Where: Various locations in Green Mountain Falls, Colorado.
The Green Box Arts Festival provide artists and visitors with an opportunity to nurture the creative process and explore new artistic directions in the natural beauty of Green Mountain Falls, Colorado. The festival seeks to celebrate today's innovative creators. Events include Arts, Jewelry, Photography, Music, Yoga, Quilting Dance and more.
COLORADO LAVENDER FESTIVAL
When: June 29 – July 1, 2018
Where: Palisade Memorial Park, 120 W 8th St, Palisade, CO 81526
The Colorado Lavender Festival will feature over 30 vendors selling assorted lavender products as well as a host of bath & body products, artisans, and jewelry, food vendors, demonstrations, seminars, workshops and guided tours.
CHERRY CREEK ARTS FESTIVAL
When: July 6 –8, 2018
Where: Cherry Creek North, Denver CO 80206
The Cherry Creek Arts Festival (CCAF) will take place on the streets of Cherry Creek North, with hundreds of artists sharing their unique expressions at the Festival site, patrons benefit from engaging in cultural and arts education experiences. This year's Arts Festival will feature 255 national and international artists in 13 media categories, offering something for everyone. Eighty-two artists are first-time CCAF exhibitors, and 30 exhibitors are from Colorado, providing an opportunity to highlight the local art community.
CRESTED BUTTE WILDFLOWER FESTIVAL
When: July 6 – 15, 2018
Where: Crested Butte, CO 81224
The Crested Butte Wildflower Festival began in 1986 through the efforts of a few insightful Crested Butte locals who envisioned a wildflower celebration in one of the most picturesque valleys in Colorado. The Festival has grown into a summer-long season with over 300 events offered by over 60 instructors, tour guides and volunteers. Events include hikes and walks, jeep tours, garden tours, and workshops in photography, art, gardening, cooking, medicinals and botany.
COLORADO BLACK ARTS FESTIVAL
When: July 13 – 15, 2018
Where: City Park, 2001 Colorado Blvd, Denver, CO 80205
Celebrate the 32nd Annual Colorado Black Arts Festival showcasing the rich and creative talents of local, regional, and national African-Americans in art and culture. The three-day event will feature three performing stages filled with dance, jazz, blues, soul, reggae, gospel, traditional African drum and dance.
COLORADO IRISH FESTIVAL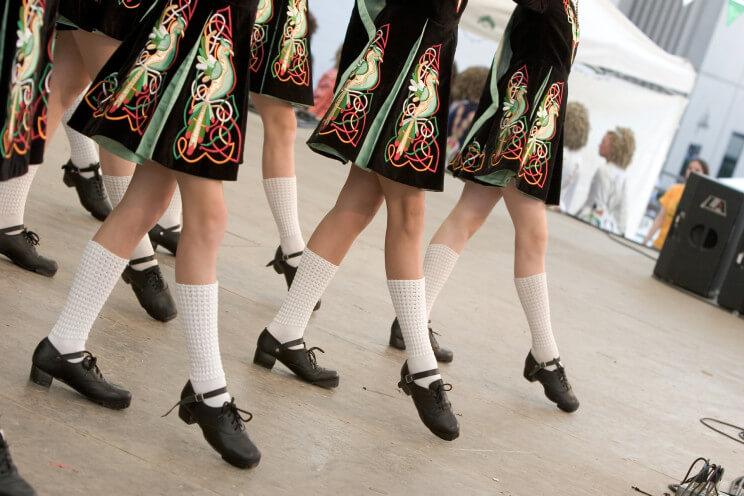 When: July 13 – 15, 2018
Where: Clement Park, 7306 Bowles Ave, Littleton, CO 80123
The Colorado Irish Festival celebrates all that is Green. This eclectic gathering of tens of thousands is known throughout the west for its outrageous display of kilts and bagpipes; Gaelic sports and Irish step dancing; and the best Irish rock and classic music this side of the Emerald Isle.
HOT AIR BALLOON RODEO & ART IN THE PARK
When: July 14 – 15, 2018
Where: Bald Eagle Lake, 35565 South Highway 40, Steamboat Springs, CO 80487
The Hot Air Balloon Rodeo and Art in the Park events offer artistry and color both on canvases and in the air making this weekend a staple of Steamboat Springs, Colorado in the summertime.
Get to the launch grounds early to see the balloons inflate. Once the balloons are in the air, sip on coffee and eat a yummy crepe from one of the vendors as you watch more balloons dot the Yampa Valley sky. Just minutes away, another colorful scene awaits at Art in the Park, where arts and crafts, performances and an interactive children's area will fill your day.
When the sun goes down head back up to the mountain area and take in the colors as the sun goes down and the balloons light up for the balloon glow on Mt. Werner.
COLORADO'S BREWERS RENDEZVOUS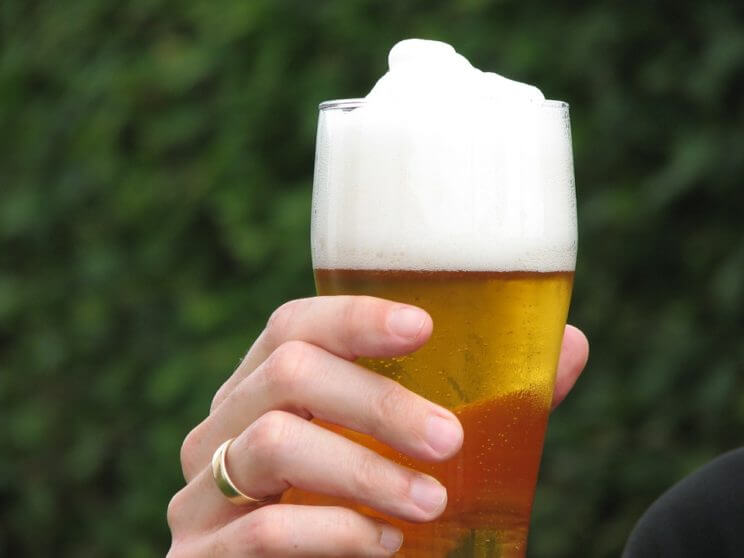 When: July 14, 2018
Where: Riverside Park, E Sackett Ave & N E St, Salida, CO 81201
The 22nd Annual Colorado Brewers Rendezvous takes place at Riverside Park in historic downtown Salida, Colorado, and presented by the Salida Chamber of Commerce. Salida, surrounded by soaring mountains and hugged by the Arkansas River will feature live music throughout the event with great food vendors offering up tasty concoctions to pair with your favorite beers! The event features over 80 Colorado Breweries with over 300 samplings of beer offered. Sorry, no dogs allowed in park.
MILE HIGH WINE FEST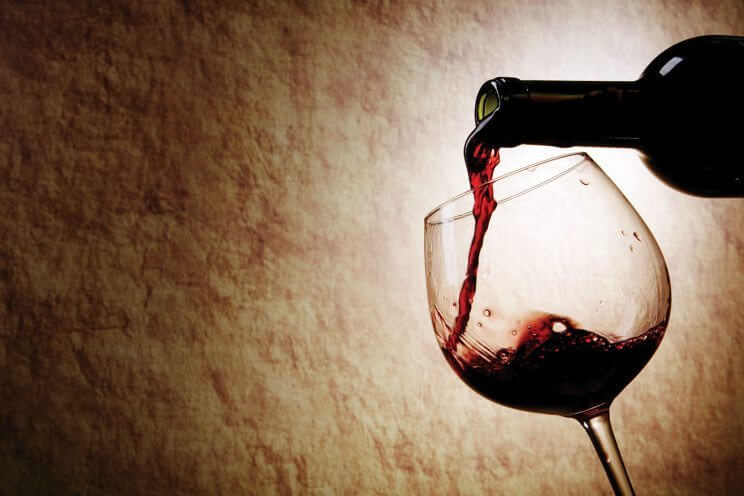 When: July 14, 2018
Where: The Shops at Northfield Stapleton, 8340 Northfield Blvd, Denver, CO 80238
Enjoy Colorado wine in the Mile High city! The Mile High Wine Fest will feature Colorado produced wines, live music and vendors. Over 20 wineries and vendors, four food vendors and three local music acts will participate.
KEYSTONE WINE & JAZZ FESTIVAL
When: July 14 – 15, 2018
Where: River Run Village, 120 Ida Belle Dr, Keystone, CO 80435
Keystone's Wine & Jazz Festival, presented by Keystone Festivals and produced by the Keystone Neighbourhood Company, will take place at River Run Village will feature hundreds of wines, wine seminars and deluxe jazz ensembles! Learn about different regions and the delicate nuance of flavors that evolve the finest vineyard blends, enrich your knowledge by attending the professional wine seminars and discover which wines and foods harmonize with your favorite selections and enjoy live music from national Jazz musicians.
BUFFALO DAYS
When: July 16 – 17, 2018
Where: Town Park, Grand Lake, CO 80447
Join Grand Lake in its 70th Annual Buffalo Days 2018! This summer's can't miss event will host a weekend stuffed full of fun and excitement. See the biggest parade of the summer with an all-bets-are-off water zone, the 33rd annual Buffalo Stampede 5K, Live entertainment, community events, and of course, many delicious varieties of barbecued buffalo.
CASTLE ROCK WINEFEST
When: July 21, 2018
Where: Butterfield Park, 3952 Butterfield Crossing Dr, Castle Rock, CO 80109
The Castle Rock WineFest, presented by the Castle Rock Chamber of Commerce, is an outdoor tasting event that will offer more than 24 wineries and over 180 varieties of Colorado wine. This event draws wine aficionados for its tastings, cooking demonstrations, fabulous food trucks, and an amazing local band to dance into the night.
UNDERGROUND MUSIC SHOWCASE
When: July 27 – 29, 2018
Where: Multiple Venues in Denver, CO
Underground Music Showcase is the biggest independent music festival in the Rocky Mountain region and the premier showcase for Denver's incredible local music scene. The year the festival will feature over 400 local and national performances, across 4 days, in an eclectic mix of venues.
SUMMER BREW FEST
When: July 27 – 28, 2018
Where: Mile High Station, 2027 W Colfax Ave, Denver, CO 80204
Denver Brew Fest's Summer Brew Fest edition is an indoor/outdoor event which hosts 100+ brews, food vendors, live music and more! This event benefits Swallow Hill Music Association.
COLORADO DRAGON BOAT FESTIVAL
When: July 28 – 29, 2018
Where: Sloan's Lake Park, 1700 N Sheridan Blvd, Denver, CO 80212
The Colorado Dragon Boat Festival (CDBF) is a free family-friendly festival highlighting Colorado's rich Asian Pacific American heritage at Sloan's Lake Park in Denver. A window to the Pan Asian world, this diverse festival is the only one of its kind in the United States. It showcases an array of traditional and contemporary performing arts, cultural customs, cuisine and a marketplace of unique and hard-to-find arts, crafts and vendors, in addition to two days of action packed dragon boat racing.
DENVER BURGER BATTLE
When: August 2, 2018
Where: Tivoli Quad Park, 1363 E 9th Ave, Denver, CO 80218
The Denver Burger Battle is a Burger Cook-Off event where you get to taste the top 16 burgers in Denver and vote for a winner!
ARISE
When: August 3 – 5, 2018
Where: Sunrise Ranch, 100 Sunrise Ranch Rd, Loveland, CO 80538
ARISE is a music, yoga, activism and co-creative camping festival. This year's lineup includes: Atmosphere, Tipper, Lettuce, Beats Antique, Ani DiFranco, SunSquabi, Rising Appalachia, Brother Ali, The Expendables, Dirtwire, Desert Dwellers and Late Night Radio, and many more.
COLORADO SCOTTISH FESTIVAL
When: August 4 – 5, 2018
Where: Citizens Park, W 24th Ave, Edgewater, CO 80214
The Colorado Scottish Festival, sponsored by St. Andrew Society of Colorado will feature a Professional Piping Competition, a Hot Piping and Drumming Contest, Solo piping and drumming competitions, Pipe band competitions, Whiskey tastings, Highland Dance competitions, Colorful Clans, Celtic music and dance, Celtic food and vendors,  MacKiddie games, concerts and more.
DENVER INTERNATIONAL FESTIVAL
When: August 4, 2018
Where: Civic Center Park, 101 W 14th Ave, Denver, CO 80204
The 3rd annual Denver International Festival is a summer celebration of the best traditional food, music, art, beer and wine from Colorado and abroad. Come eat, drink, dance and play. Enjoy the sounds of live cultural rhythms, vibrant International flavors, traditional artwork, and a beer garden just a few short steps from the State Capitol inside Civic Center Park. This event is free to the public and will feature over 25+ Performers, 20+ Food Trucks, 50+ Vendors, a Beer/Wine Tasting, a Kids Village and more.
WINTER PARK BEER FESTIVAL
When: August 4, 2018
Where: Hideaway Park, 78786 US-40, Winter Park, CO 80482
The Winter Park Beer Festival features unlimited craft beer tastings by over 40 breweries and over 100 types of beers, local food & retail vendors, live music from Colorado bands and more.
BOULDER CRAFT BEER FESTIVAL
When: August 18, 2018
Where: North Boulder Park, 2848 9th St, Boulder, CO 80304
The 5th Annual Boulder Craft Beer Festival, produced by Downtown Boulder, brings together the best craft breweries from Boulder County and beyond for a tasting festival, offering attendees samples of Boulder's best beer. The festival includes music, lawn games and food for purchase.
HIGH PLAINS COMEDY FESTIVAL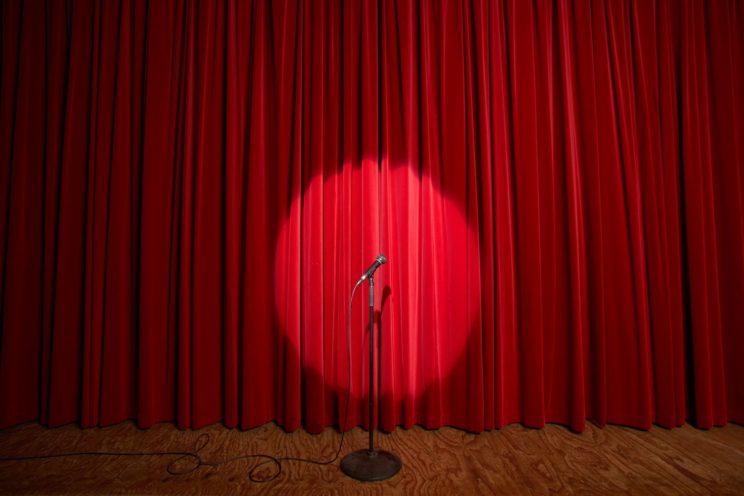 When: August 23 – 25, 2018
Where: Paramount Theatre, Mutiny Information Cafe, The Hi-Dive, 3 Kings Tavern & Badgers Pub
Cost: Varies
Purchase Tickets Online
The High Plains Comedy Festival is a three-day festival in Denver that features the world's best performers both in the historic South Broadway district and in the culminating show of the 2017 festival: T.J Miller.
LOVELAND OLD FASHIONED CORN ROAST FESTIVAL
When: August 24 – 25, 2018
Where: Downtown Loveland, W 4th St & Railroad Ave, Loveland, CO 80537
The Loveland Old Fashioned Corn Roast Festival will include the parade, corn shucking competition, corn eating contest, the second annual Cornhole Tournament and all the roasted and boiled non-GMO corn anyone could eat! In addition, people of all ages can enjoy a variety of entertainment, great vendors and more. General attendance and all concerts are always free and open to the public.
COLORADO CIDER & BEER CIRCUS
When: August 25, 2018
Where: Copper Mountain Resort, 209 Ten Mile Cir, Frisco, CO 80443
The Colorado Cider & Beer Circus brings a unique element to a cider and beer tasting with amazing entertainers including jugglers, aerial arts and more. Family Entertainment can be found at the 'Cider Circus'. They'll have cider-making demonstrations, kids crafts and great food provided by Copper Mountain's incredible selection of restaurants.
This festival will also include the Big Top Cheese Pairing event and a Circus Sunset 5K event.
JAS LABOR DAY EXPERIENCE
When: August 31 – September 2, 2018
Where: Aspen, CO 81611
The JAS Labor Day Experience is a three-day music festival. This year's lineup includes: Maroon 5, Keith Urban, Daryl Hall & John Oates, Nathaniel Rateliff & The Night Sweats, The Roots, Lake Street Dive, St. Paul & The Broken Bones & The Revivalists.
A TASTE OF COLORADO
When: September 1 – 3, 2018
Where: Civic Center Park, 101 W 14th Ave, Denver, CO 80204
A Taste of Colorado, taking place at Civic Center Park over Labor Day Weekend, will feature more than 50 of Colorado's favorite restaurants and food establishments that will gather at the Festival, featuring small portions to full meals. Discover ethnic specialties or indulge in your traditional favorites. An elegant Fine Dining Area is showcased, highlighting gourmet cuisine from renowned chefs and offering daily cooking demonstrations.
Live music will be available on six different stages, arts, crafts, carnival rides, games, play equipment, a great variety of free, hands-on craft activities, plus plenty of music, magic, clowns and puppets on the KidzStage.
DENVER FOOD + WINE FESTIVAL
When: September 8, 2018
Where: Pepsi Center Grounds, 1000 Chopper Cir, Denver, CO 80204
The Denver Food + Wine Festival is a six-day extravaganza of food, wine and spirits events. Festival events feature the best in Colorado's restaurants paired with the finest wine and spirits, dinners, tastings and culminating with the festival's signature event, The Grand Tasting.
COLORADO MOUNTAIN WINEFEST
When: September 13 – 16, 2018
Where: Riverbend Park, 451 Pendleton St, Palisade, CO 81526
Take in all that the 27th Annual Colorado Mountain Winefest, presented by Alpine Bank, has to offer from food and wine pairings, chocolate and wine tastings, educational seminars and more.
The "Festival in the Park" is the state's largest and oldest wine festival featuring dozens of Colorado wineries, live music, a grape stomp, chef demonstrations & seminars.
TELLURIDE BLUES & BREWS
When: September 14 – 16, 2018
Where: Town of Telluride, CO
Telluride Blues & Brews is a three-day celebration of blues, funk, jam bands, indie, rock, gospel and soul performances, accompanied by some of the best craft breweries in the country, a wide variety of food and craft vendors, children's activities, late night shows, and much more.