Ah, cheese. Colorado has some wonderful cheesemakers like Avalanche Cheese in Paonia, Haystack Mountain Cheese in Niwot or Jumpin' Good Goat Dairy in Buena Vista. However, you don't have to go outside of the city limit find their cheeses; there are quite a few places to taste the deliciousness right here in Denver.
6 SPOTS TO FIND THE BEST CHEESE IN DENVER!
#1 CHEESE + PROVISIONS
Cheese+Provisions was voted Denvers Best Cheese Shop by the Denver A List. This lovely shop is run by Steve and Kim Duty, former farmstead cheesemakers from Virginia. They sell small-batch cheeses from farmers around the country so you can try truly unique types of cheese every time you visit.
Psst… They offer events and classes so you can expand your knowledge of cheese. They will even help you build a perfect cheese plate.
#2 THE TRUFFLE CHEESE SHOP
The Truffle Cheese Shop is a cut-to-order cheese shop that loves cheese so much they opened up the Truffle Table, a cheese and wine bar so you can try a spread of cheeses, meats and wine. They stock local and international cheeses as well as gift bags and baskets.
#3 ST KILIAN'S CHEESE SHOP
St Kilian's Cheese Shop is a European style specialty food shop for all your needs. They offer a variety of cheeses as well as meats, pickles, chocolate and fresh baked baguettes. A perfect place to fill a picnic basket for a spring day.
#4 THE CHEESE COMPANY DELI CAFE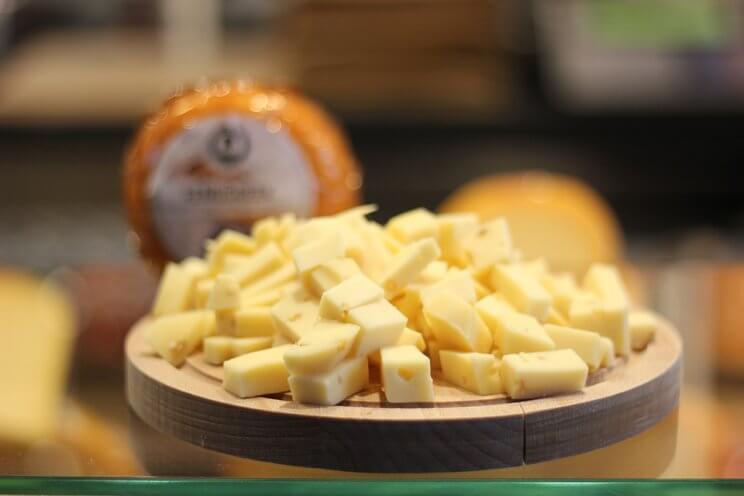 The Cheese Company Deli Cafe is a great neighborhood spot for cheese and the Swedish Meat Balls and Buttered Noodles that you have been craving. They have changing menu specials and cheeses, party trays (including an English Tea Tray) for all your deli needs.
#5 MONDO MARKET
Mondo Market has cheeses, charcuterie, dried pasta as well as fresh prepared salads and lunch dishes. Their lunches look amazing and they can be found in two spots around Denver in The Source and the Stanley Marketplace.
#6 MERCANTILE DINING & PROVISION
Mercantile dining & provision is the place to enjoy a wonderful meal and then purchase your favorite parts of the meal from their market. They have cheese, spices, charcuterie, and a full service coffee bar, all located conveniently downtown in Union Station.
BONUS CHEESE SHOPS
If you have wanted to make your own cheese Wine & Whey is the spot in Denver to take classes, find supplies and create cheese and wine!
So Damn Gouda (Delivery Only) creates and delivers artisan cheese trays. If you can't go to the cheese, let it come to you! Psst…Free delivery!