Enjoy a tasty brunch by Snooze an A.M Eatery in the field!
The 5th Annual Snooze Brunch in the Field is a farm-to-table fundraising event at Delaney Community Farm by Denver Urban Gardens.
This event will take place on Saturday, September 26th 2015, between 10am – 12pm.
Snooze, an A.M. Eatery, will be preparing a delicious breakfast along with fresh fruit and beverages. Brunch will be held on the ground, so bring a picnic blanket, chairs and whatever else you might need.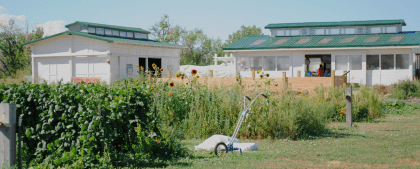 DeLaney Commmunity Farm is a 158 acre historic property located at 170 S. Chambers Road (between 1st and Alameda), on Aurora Parks & Open Space land. The Farm is situated on one of metro-Denver's most scenic and rare pastoral areas and is accessible by Highline and Tollgate Creek bicycle and pedestrian trails, car and bus.
Delaney is a project of Denver Urban Gardens Denver Urban Gardens offers neighborhoods the essential resources for community gardens, including ongoing technical expertise. They currently operate over 145 community gardens throughout Metro Denver, including more than 40 school-based community gardens. (DUG cultivates approximately 3 acres of mixed vegetables, herbs, and flowers at Delaney).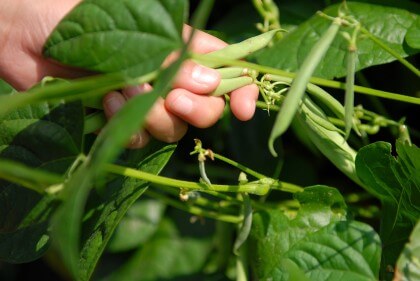 The Snooze Brunch in the Field event ticket prices are $20 for adults and $10 for children 12+. Children under the age of 12 are FREE. The event is limited to 100 people and spots are still available!
To purchase tickets go to –> www.eventjoy.com/e/annual-snooze-brunch-in-the-field-1877871
Happy Saturday Brunch!
Snooze Brunch in the Field
Saturday, September 26th 2015
10am – 12pm
Delaney Community Farm, 170 South Chambers Road, Aurora  80017