'What one man can invent another can discover.' – Sherlock Holmes
The International Exhibition of Sherlock Holmes is now available at the Denver Museum of Nature & Science, and along with this great exhibition the museum is hosting some fabulous events!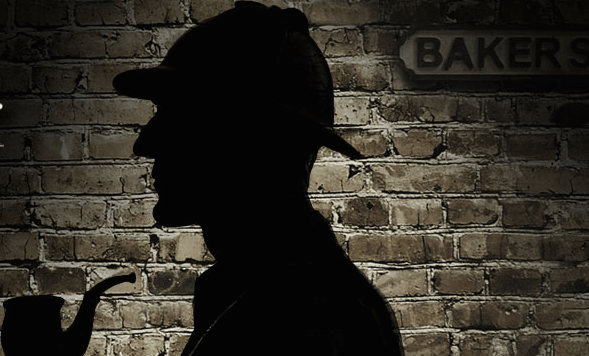 Test your powers of observation as you journey through The International Exhibition of Sherlock Holmes. This immersive, interactive experience combines science and history to bring to life the Victorian era vividly portrayed in the beloved Sherlock Holmes stories.
Features
The World of Sir Arthur Conan Doyle: Physician-turned-author Sir Arthur Conan Doyle, authored the Sherlock Holmes stories. Begin by exploring his world and discover the academic, professional, and cultural influences that inspired Conan Doyle's creation of Sherlock Holmes and his adventures.
Section Highlights: Original and replica manuscripts, letters, illustrations, artifacts, and forensic specimens.
The Underground Train Station: Experience the bustle of Victorian London, circa 1895. Images of street urchins, traffic jams, scores of pedestrians, newspaper stands, and riverbanks full of commerce set the scene. In the Underground Station, you find yourself amid a center of innovation at an "International Science Exhibition."
Section Highlights: Receive a "Detective's Notebook" and experiments.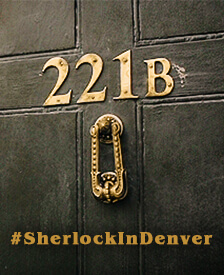 221B Baker Street: Enter Sherlock Holmes's sitting room at 221B Baker Street, London, where Sherlock and Dr. Watson spent hours discussing cases. This scene looms large in popular imagination, ever since the first Sherlock tale, A Study in Scarlet, was published in 1887.
Section Highlights: Solve a mystery!
The Scene of the Crime: This new Sherlock case was written exclusively for the exhibition by Daniel Stashower, an award-winning Conan Doyle biographer. Examine a crime scene in a Victorian-era home, and venture through the streets of London as you gather clues and analyze evidence at hands-on interactive stations.
Section Highlights: After gathering clues, use your notebook to unlock a final message from Sherlock.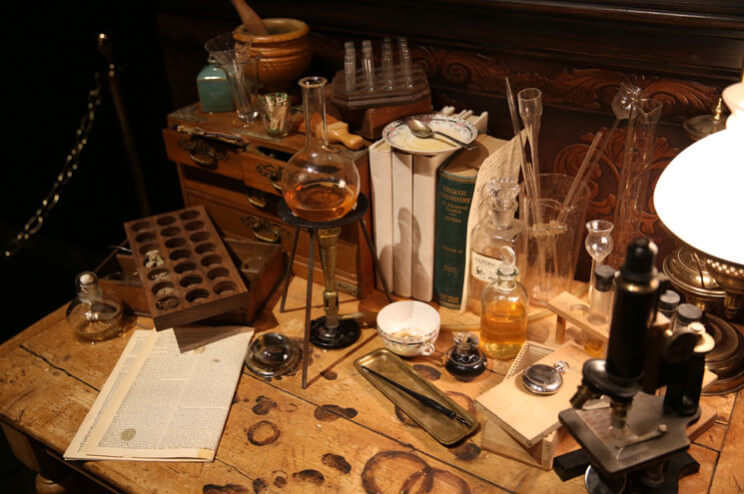 The Shed: Look closely at a garden shed that contains some unusual items, providing the final pieces of the puzzle before all is revealed.
The Sherlock Culture: Enjoy a collection of "Sherlockian" items from pop culture, ranging from vintage card games, comics, and magazines, to radio scripts and movie and television show props and costumes, including from the recent Warner Bros. Sherlock Holmes films and the hit television shows Elementary and Sherlock.
Historical Enactors: Encounter Victorian-era characters portrayed by the Museum's popular historical enactors.
Date: Friday, November 6th 2015
Time: 7pm – 10pm
Ages: 21+
Ticket prices: $38 members/$43 non-members
Everything is not what it seems! Channel Sherlock Holmes – apply reasoning, adopt a disguise, and bring your mad forensic skills to this Victorian affair rife with mystery and intrigue.
Ticket includes one drink, appetizers, and the exhibition. *Victorian and Sherlock Holmes-inspired costumes are encouraged.
Purchase tickets at: bit.ly/1PSYoCA
When: Saturday, November 21st 2015
Time: 6:30pm – 9pm
Ages: 13 – 17
Ticket Prices: $10
Expand your Power of Observation, during this mysterious evening! Start off learning how to solve mysteries like Sherlock in the exhibit, The International Exhibition of Sherlock Holmes. Then travel throughout the museum looking for clues to solve a mystery of mammoth proportions.
Purchase tickets at: bit.ly/1LWRK9B
When: Mondays & Wednesdays, November 30th through December 6th 2015
Time: 6:30pm – 9:30pm
Ticket Prices: $150 member/$180 non-member
Ages: Recommended for ages 16+ due to graphic content
From the mind and pen of Sir Arthur Conan Doyle sprang the concepts, practices, and techniques of modern forensic science. Blood analysis, fingerprinting, crime scene investigation, and the acquisition of evidence were all standard procedures for Holmes and Watson. With Sue Ware, Zoology Department associate, put on your gloves and roll up your sleeves for the finer points of criminal investigation, forensic science, and shrewd analytical problem solving.
Sherlock reminds us to "think outside the box," be calm, look for the unexpected, and examine each and every clue from every angle. Includes three lecture and virtual lab sessions, and one session in The International Exhibition of Sherlock Holmes.
Purchase tickets at: bit.ly/1PPZTlY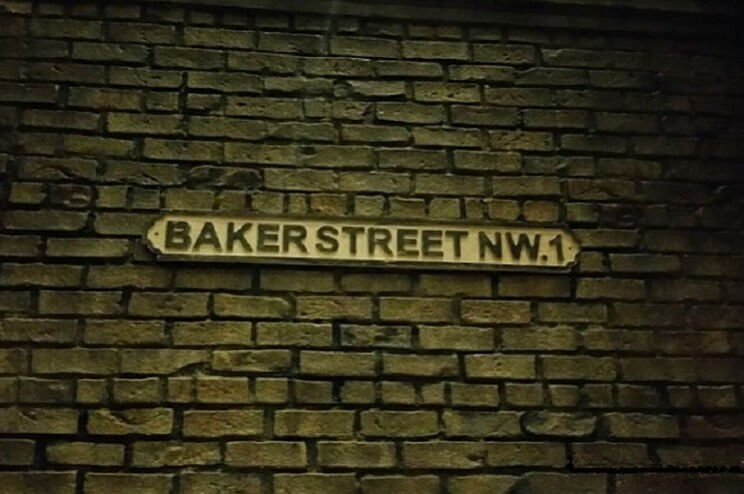 The International Exhibition of Sherlock Holmes will run through January 31st 2015, available during museum admission hours which are 9am – 5pm. Ticket prices include museum admission and are: Adult $7 member/$23.95 non-member, Junior (3 – 18) $6 member/ $17.95 non-member, Senior (65+) $6 member/ $19.95 non-member.
The Denver Museum of Nature & Science is located at 2001 Colorado Blvd. Denver, CO 80205. (tel): (303) 370-6000