Two Parts and the Colorado Brewers Guild present the fourth annual Sesh Fest, summer's favorite craft beer festival, in Denver on August 5th, 2017.
More than 50 breweries will serve up session beers at the Highlands Masonic Event Center for the fourth annual Sesh Fest. The iconic craft beer festival has become widely known by Denver beer drinkers as the pinnacle of summer fun, with easy day drinking in the sunshine, live music, and lounging in the grass.
Attendees can sip on session style ales and lagers while squaring off with oversized beer pong, cornhole, can jam, and spikeball.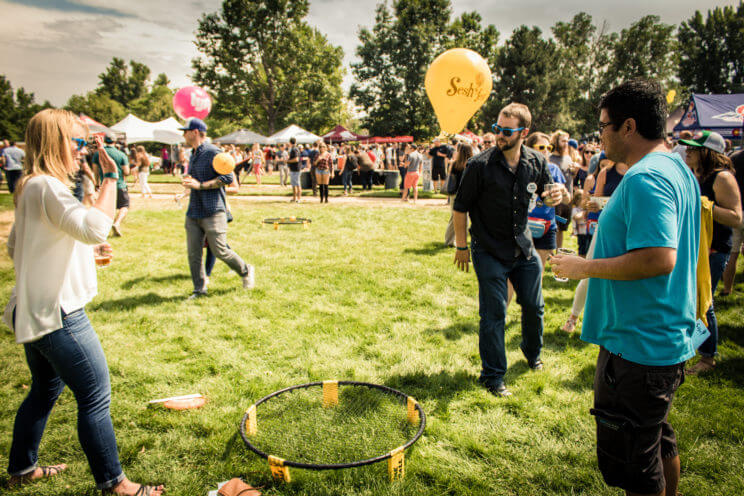 This year the festival has evolved from a session beer only event (5 percent ABV or lower) to a session beer event to be enjoyed with friends to foster that summer #brewmance. Craft beer lovers are encouraged to bring a friend or two because good beer is best consumed with good buddies. Best of all, those that bring their buds will be rewarded with Sesh gear, ticket deals, and festival perks.
"Think of your fondest memory drinking craft beer, of course the beer was good, but I bet there were also some good friends present," said Keanan Stoner, marketing director at Two Parts. "We wanted to reward our fellow Sesh Fest fans for bringing buddies. The more of your crew you rally, the better Sesh you'll have!"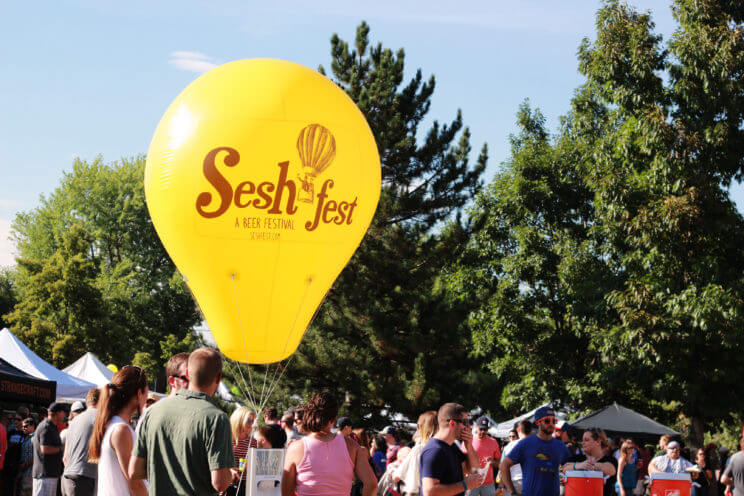 Tickets are on sale now and range from $30 single tickets to $288 group package deals.
Sesh Fest benefits the Colorado Brewers Guild, a non-profit trade association that provides valuable information to the beer-drinking public and the media while also serving to protect the industry and promote positive public policy for Colorado craft brewers.
Participating Sesh Fest Breweries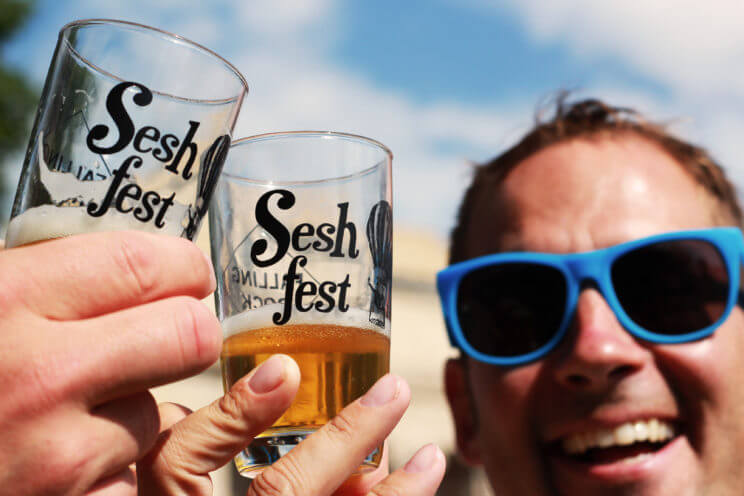 4 Noses Brewing Co., Baere Brewing Co., Beryl's Beer Co., Black Bottle Brewery, Call to Arms Brewing Co., CAUTION: Brewing Co., Cerebral Brewing, Crooked Stave Artisans, Epic Brewing Co., FATE Brewing Co., Fiction Beer Co., Grossen Bart Brewery, Holidaily Brewing Co., Horse & Dragon Brewing Co., Liquid Mechanics Brewing Co., Little Machine Beer, Lost Highway Brewing Co., Mockery Brewing, Odell Brewing Co., Odyssey Beerwerks, Prost Brewing, Ratio Beerworks, Resolute Brewing Co., River North Brewery, Roaring Fork Beer Company, Ska Brewing Co., Sleeping Giant Brewing Co., Something Brewery, Soulcraft Brewing, Station 26 Brewing Co., Steamworks Brewing Co., Strange Craft Beer Co., Telluride Brewing Co., The Brew on Broadway, The Post Brewing Co., TRVE Brewing Co., Westfax Brewing Co., Wibby Brewing & Wiley Roots Brewing Co.
Sesh Fest will take place from 3pm on August 5th, 2017. Highlands Masonic Event Center is located at 3550 Federal Blvd, Denver, CO 80211. For more information regarding Sesh Fest visit: www.seshfest.com.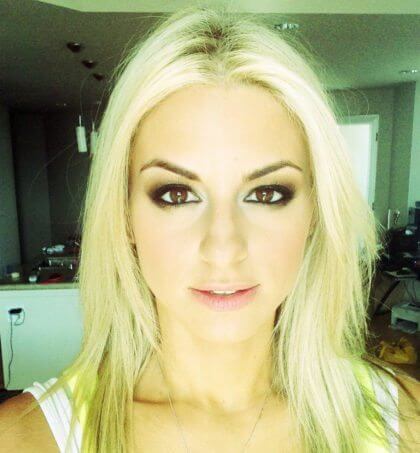 Comments
comments