Sometimes lights are too bright and the noises are too loud – find a place to enjoy a sensory friendly activity for the family in and around Denver! Each of these locations schedule a sensory  friendly night at least once a month with thoughtful lighting and noise levels.
SENSORY FRIENDLY EVENTS YOU CAN ATTEND IN DENVER
AMC SENSORY FRIENDLY FILMS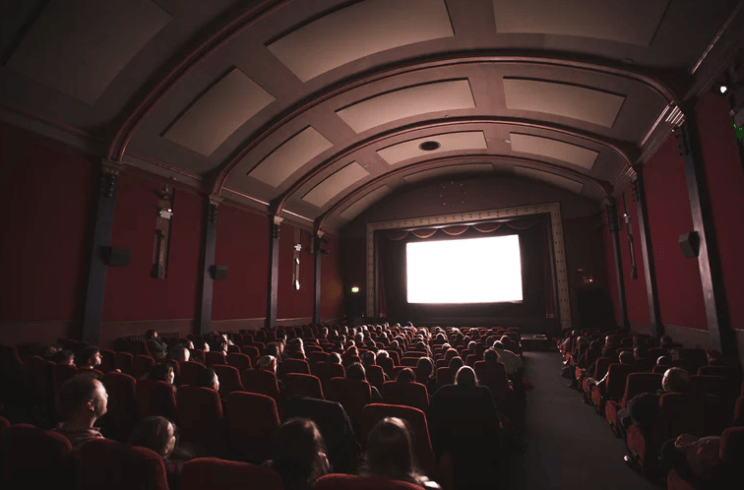 AMC has partnered with the Autism Society to provide Sensory Friendly Showings throughout the month. Get a big bucket of popcorn and enjoy the latest blockbuster releases in a sensory friendly environment!
Psst… Find an AMC participating theater near you online.
LOW-SENSORY DAYS AT HISTORY COLORADO CENTER
The History Colorado Center offers low-sensory days with limited attendance and lower sound on the exhibits. RSVP's are required.
History Colorado Center is located at 1200 Broadway, Denver, CO 80203.
SENSORY STORYTIME: READING WITH RUTHIE AT BOOKBAR
BookBar, an indie bookstore and wine bar, features Sensory Storytime: Reading with Ruthie every first Saturday of the month. A special storytime for toddlers and children with special needs and they provide cookies.
BookBar is located at 4280 Tennyson St, Denver, CO 80212.
SF FAMILY TREE AT LONE TREE ARTS CENTER
Lone Tree Art Center has created the SF Family Tree which is a bi-monthly series of performances for those who love to see plays, listen to choirs, and would prefer a relaxed, sensory friendly environment.
Lone Tree Arts Center is located at 10075 Commons St, Lone Tree, CO 80124.
SENSORY FRIENDLY PLAYTIME AT WOW! CHILDREN'S MUSEUM
WOW! Children's Museum has been running Sensory Friendly Playtimes since 2015. They turn down lights and noises as well as providing headphones and weighted vests so the children can interact with the exhibits in comfort. Best of all it free due to generous sponsors – RSVP to get your spot today!
WOW! Children's Museum is located at 110 N Harrison Ave, Lafayette, CO 80026.
Psst… Opening Doors through the Autism Colorado's calendar is a great place to look for sensory friendly events that are coming up and make sure to submit ones that you know about to share the joy.
 Autism Society Colorado's Facebook Page knows when all the good stuff is going on like Sensory Friendly Night at the Denver Museum of Nature and Science, Low Sensory Morning at the Denver Art Museum, as well as Inclusive Classes for Teens and Adults on the Spectrum.