Rocky Mountain PBS is celebrating its 60th anniversary with a special exhibit!
The Rocky Mountain PBS 60th Anniversary Exhibit will be on display at the Denver Public Library from January 11th through March 31st 2016.
The exhibit commemorates Rocky Mountain PBS's  journey from KRMA-TV Channel 6 (founded in 1956) to the Rocky Mountain Public Broadcasting Network it is today. Walk through decades of history featuring their local productions, community events, regional and national recognitions, volunteer accomplishments.

Exhibit Highlights
Mock Studio that includes Vintage Equipment
Digital Interactive Station
Browse over 100 Photos
Over 30 Memorabilia Items
In-depth Station Timeline
Rocky Mountain PBS's very own Mrs. Bird
The Rocky Mountain PBS 60th Anniversary Exhibit is FREE and open to the general public.
Items in this exhibit have been preserved by the volunteers of Station's Archived Memories (SAM). Established in 2000, SAM is an award-winning volunteer-driven archival project serving the past, present, and future of Rocky Mountain PBS to ensure that the history of the station and its importance to the Colorado community will survive for generations to come. To learn more or become involved in the project, visit: rmpbs.org/SAM.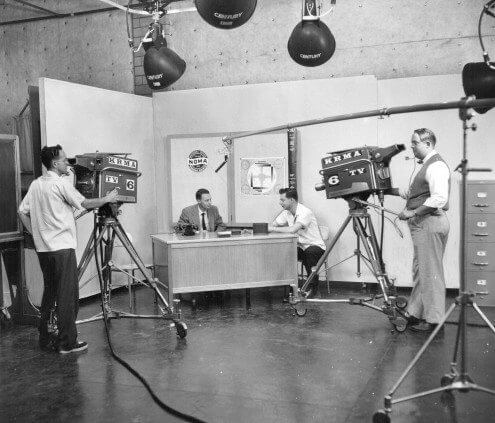 Each week, nearly 900,000 people throughout Colorado turn to Rocky Mountain PBS to discover provocative and inspiring local, national and international programming; find diverse viewpoints; score front row center seats to world-class performances; and experience lifelong learning opportunities.

Rocky Mountain PBS 60th Anniversary Exhibit
January 11th – March 31st 2016
Hours: Monday – Tuesday: 10am – 8pm; Wednesday – Friday: 10am – 6pm; Saturday: 9am – 5pm; Sunday: 1pm – 5pm.
Denver Public Library, Level 5, Gates Reading Room, 10 W. 14th Ave Pkwy., Denver 80204