Pumpkin spice season is in full swing! If you have yet to indulge the tasty foods and drinks that incorporate this wonderful and delicious spice, then here is a list of places you can enjoy pumpkin spice season in Denver this month:
The Nickel
The Nickel, located in Hotel Teatro, makes their own pumpkin spice simple syrup from scratch — utilizing pumpkin puree, brown sugar, cinnamon sticks and a few other ingredients — which yields more flavorful, fresh variations of classic autumn beverages.
This season they are offering a special spiced pumpkin cocktail that incorporates barrel-aged bitters in the recipe, as well as the pumpkin spice simple syrup, Breckenridge Bourbon and Cocchi Sweet Vermouth.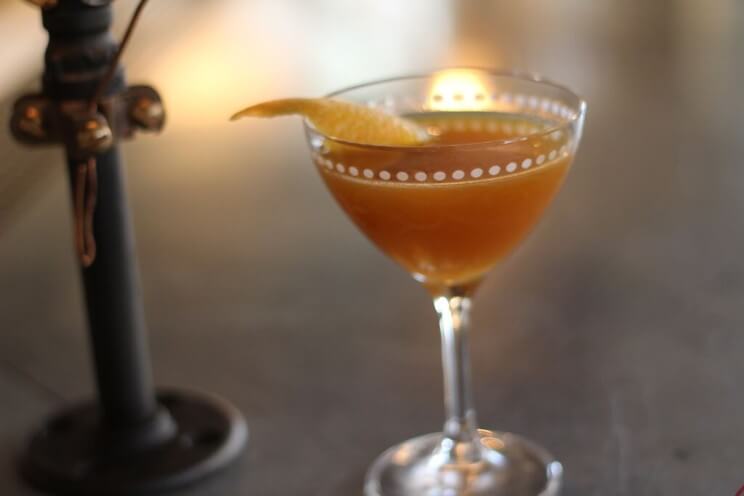 Recipe
2oz Breckenridge Bourbon
1/2oz Cocchi Sweet Vermouth
1 1/4oz Spiced Pumpkin Simple Syrup
3 dashes Winship's Small Batch Barrel Aged Bitters
Shake and Strain into chilled coupe
Orange Peel Garnish
The Study
The Study (also located inside Hotel Teatro), is offering a special warm spiced latte this season that is also made with the special pumpkin spiced simple syrup offered at The Nickel!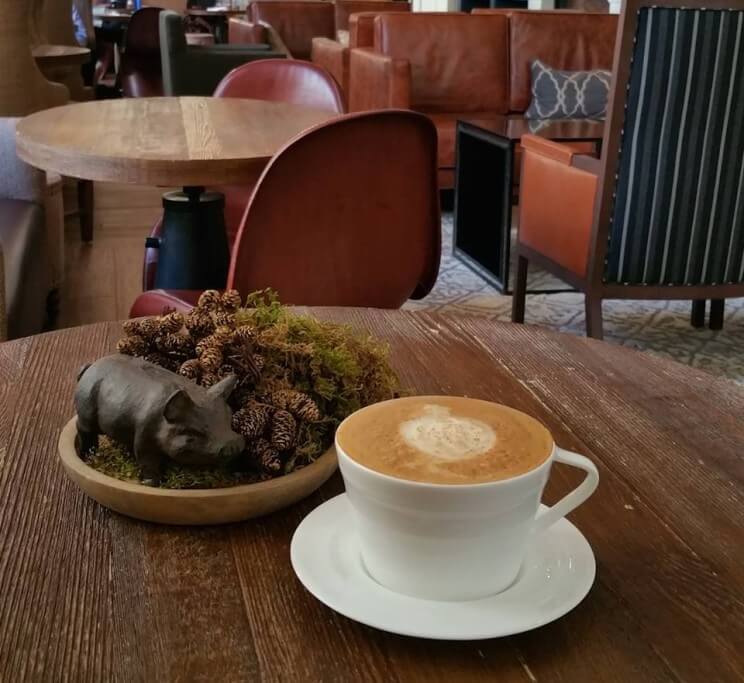 Recipe
Double Shot Method Roasters Kingpin Espresso
2oz Spiced Pumpkin Simple Syrup
Steamed Milk
-Add Pumpkin Syrup to milk
-Steam Milk to latte consistency
-Pour into heater latte mug
-Cinnamon micro plane garnish
The Original Pancake House
The Original Pancake House in Denver added spiced pumpkins and waffles to their menu.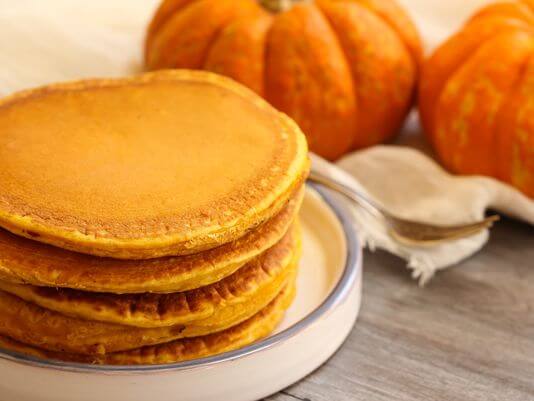 Recipe
Simply add ½ cup of pumpkin puree to the wet ingredients in your favorite waffle or pancake recipe to make a wonderful pumpkin breakfast at home.  They like to add a bit of cinnamon and ginger to the dry ingredients as well to really bring out the pumpkin flavor.
The Fruition
The Fruition restaurant has included in its menu the Spiced Pumpkin Cake with Fruition Farms Dairy and Creamery ricotta cheesecake, cinnamon ice cream and cranberry preserves.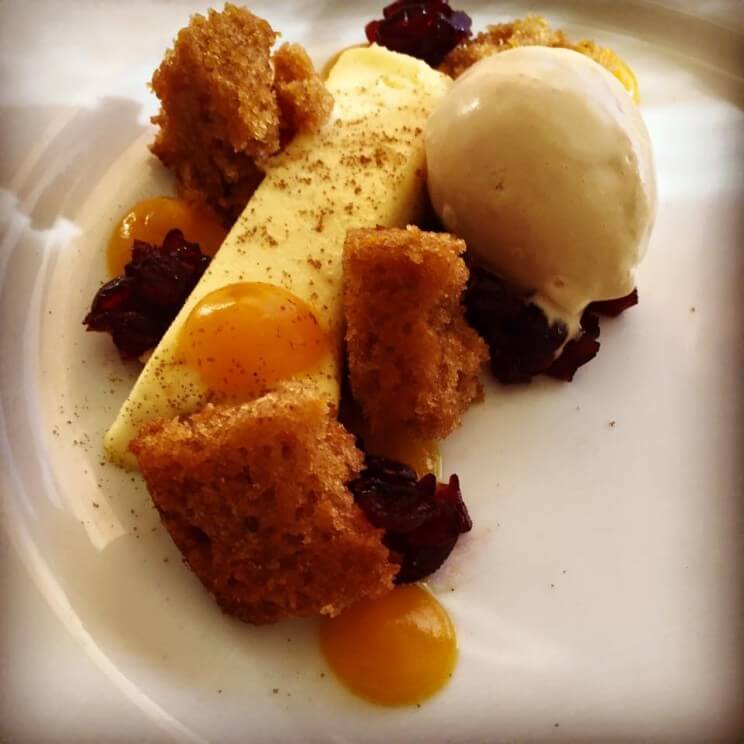 Lowry Beer Garden
The Lowry Beer Garden are serving a specialty tap beer the Dry Dock Imperial Pumpkin which is a copper colored ale that includes real pumpkin, Saigon and Indonesian cinnamons, nutmeg, ginger, allspice, mace and clove.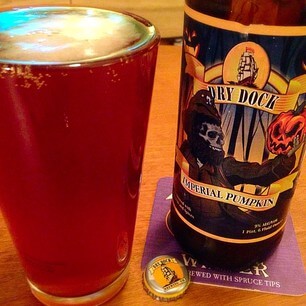 Jamba Juice
Jamba Juice is offering two pumpkin smoothie choices: an almond milk based pumpkin smoothie that includes real pumpkins, almond milk, nutmeg and cinnamon and the pumpkin smash, pumpkins that are blended with non-fat frozen yogurt and a hint of cinnamon and nutmeg, this smoothie reminds us fondly of pumpkin pie.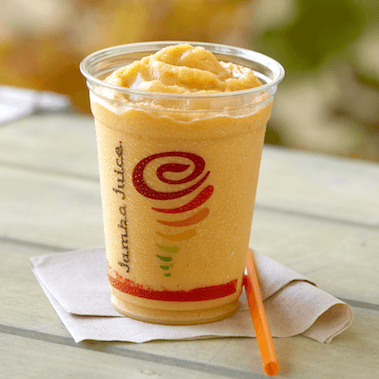 Bonnie Brae Ice Cream
Bonnie Brae Ice Cream is now offering speciality fall flavors such as Pumpkin Oreo and Pumpkin Pie.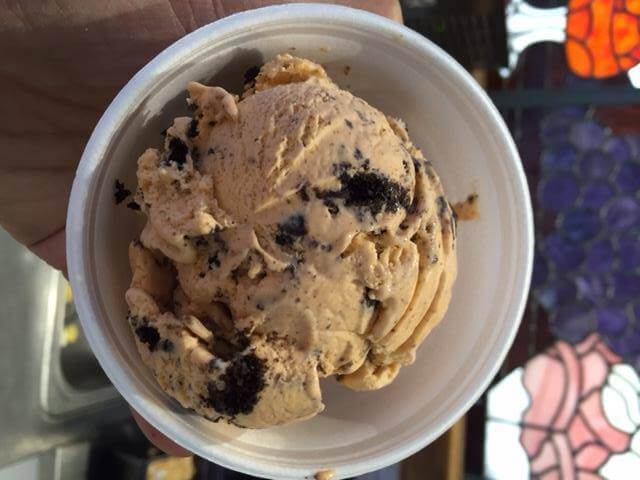 Drip Denver
Drip Denver are serving many seasonal pumpkin drink specials and offering $1 off any drink on Oct. 31st & Nov. 1st in celebration of their one year anniversary!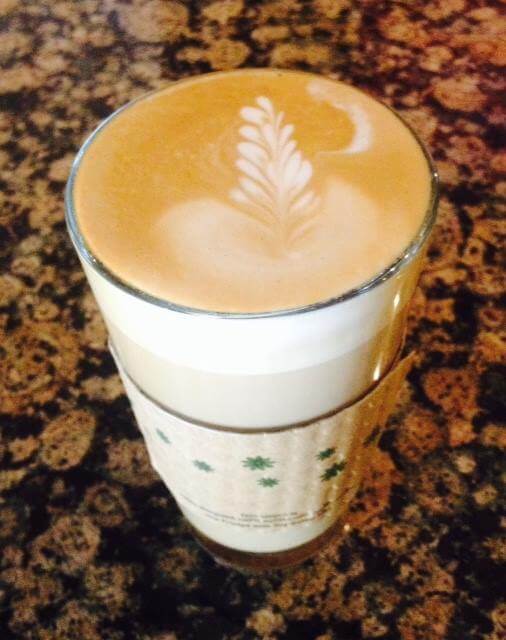 Happy Pumpkin Spice Season in Denver!