Denver is consistently ranked as a top city for outdoor enthusiasts, and we aren't surprised! We love biking, hiking, skiing and snowboarding, canoeing and kayaking—really the chance to do anything and everything outside. And, with an average of 300 days of sunshine a year, it's not hard to do! 
We rounded up some of our favorite ways to enjoy the outdoors in Denver. Whether you're a brand new Denverite or have been living in the Mile High City your whole life, there's something new to explore in the great Denver outdoors. Happy adventuring! 
Attend a Summer Festival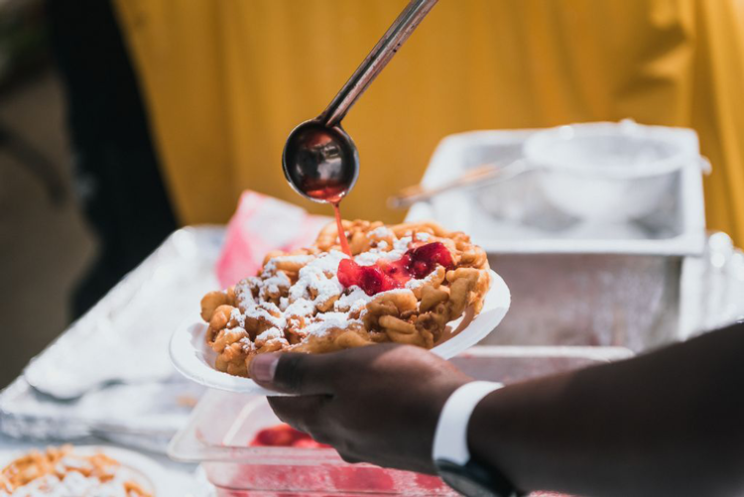 Photo courtesy of A Taste of Colorado
Warm weather in Denver means a ton of fun festivals, and because Denverites know how to throw a great party—you definitely don't want to miss one! This year Denver will be home to a festival for practically any interest, from food and beer to music and art. Upcoming festivals include the Colorado Dragon Boat Festival, the Union Station Buskerfest, the Colorado Renaissance Festival and A Taste of Colorado! 
Visit a Farmers' Market 
Honestly, meals taste so much better when using fresh ingredients. And you can get all the fresh, locally-grown ingredients you want at a Denver farmers market this season! Even if you don't plan on getting groceries for the entire week, wandering around the market is one of our favorite summer activities. Use our guide to this season's markets and stock up on fresh produce, warm pastries, colorful flowers, and handcrafted trinkets before the season ends! 
Take a Self-Guided Tour of Local Street Art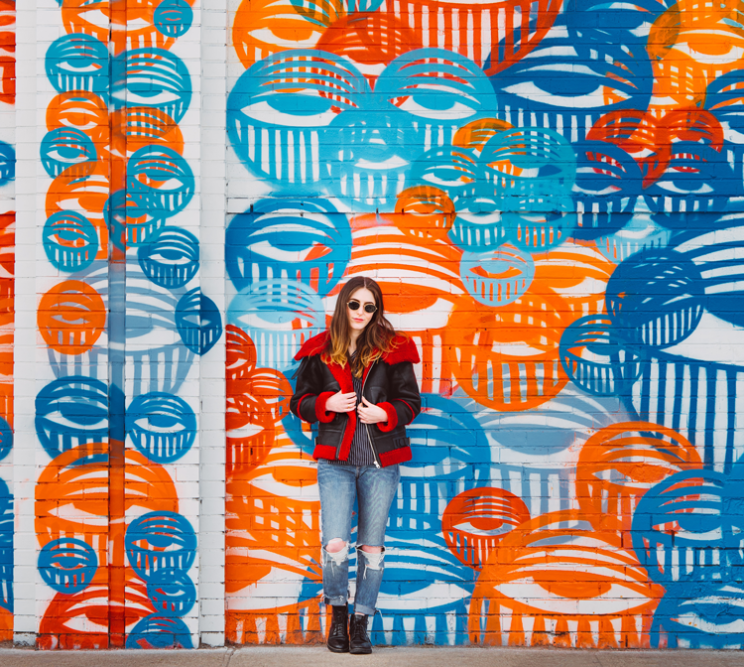 Denver is full of eye-catching, iconic street art that is worth a look (and a picture or two) so why not spend an afternoon trying to find them all? Pose in front of the "Love This City" mural on the corners of Broadway and Arapahoe or "Oh Snap" at Williams Street and East Colfax before heading on to snap a few selfies with the Blue Bear. If you're looking for more must-see Denver art installations—check out our guide to 30 of the most Instagramable spots in Denver! 
Enjoy Brunch on a Restaurant Patio
Brunch, in our opinion, is the most important meal of the day. This half-breakfast, half-lunch chow down allows you to reap the benefits of both meals at the lazy hour of 11 a.m. (or later). So when you mix delicious brunch dishes and the great outdoors—you've got a dynamite combination. Not only will relaxing on a restaurant patio during midmorning give you the perfect opportunity to people-watch, but it will also let you enjoy your ice cold mimosa while surrounded by Denver's natural beauty. Plus, we happen to have a list of the best summer brunch spots in the city! 
Take a Craft Brewery Tour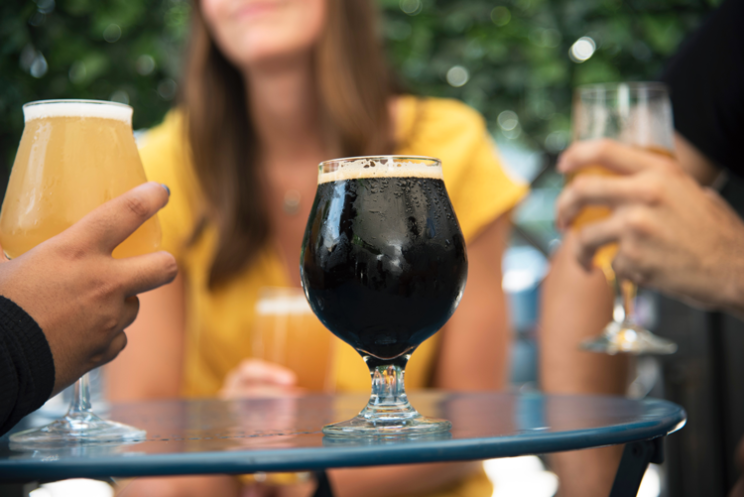 There's no better way to experience Denver than a brewery tour. Our great city is home to over 100 brewpubs, breweries and taprooms that are ripe for exploring! Thankfully we also happen to have several touring companies that offer brewery tours, which not only let you see the city in a new light, but also tour local breweries to see how their beer is actually made! We have a list of the best brewery tours in town to help get you started. And if beer isn't your thing—our area boasts several kombucha breweries as well. Check out this list of our favorites to learn more! 
Have a Blast at a Local Amusement Park 
There are several famous waterparks located right here in Denver—including Lakeside Amusement Park and Elitch Gardens. But, if you wanted to venture outside the city, Colorado is full of undiscovered parks that will allow you to have a blast without enduring large crowds! Here is a complete list of the best hidden amusement parks in Colorado. 
Hit Up a Rooftop Bar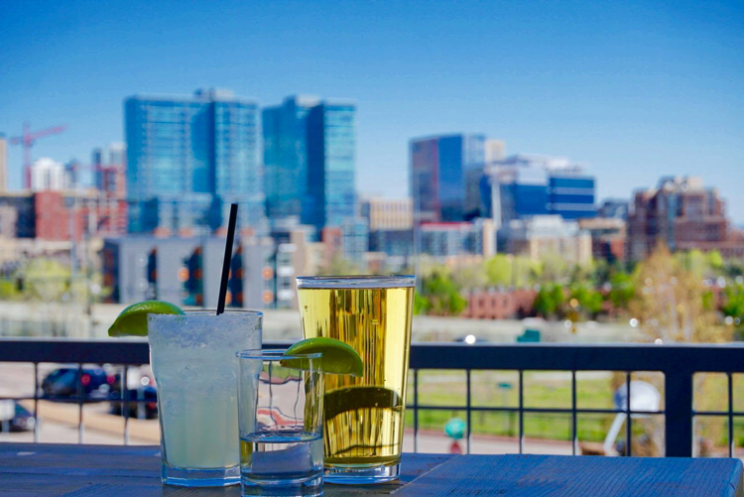 Photo courtesy of Avanti Food & Beverage
If there's one thing Coloradans love, it's the outdoors—which is why enjoying a craft beverage on a patio is a great way to spend a warm afternoon or evening. Thankfully, many entrepreneurs around Denver have combined our love with the mountains and craft beer to create plenty of rooftop patios that allow us to enjoy a brew with a great view. Here are the best rooftop patios in Denver.
Go on a "Glamping" Vacation
"Glamping", or glamorous camping, is all the rage these days. There are plenty of people who enjoy the serenity of camping in the wilderness, with nothing but themselves and their trusted pop-up tent. But sometimes it's nice to experience nature without having to rough it! For those who crave that outdoorsy vibe but want to keep a hold on the comforts of home, glamping is the perfect compromise. Luckily, we have a guide to the best glamping spots in Colorado so you can start planning your summer getaway ASAP! 
Splash Around at a Local Water Park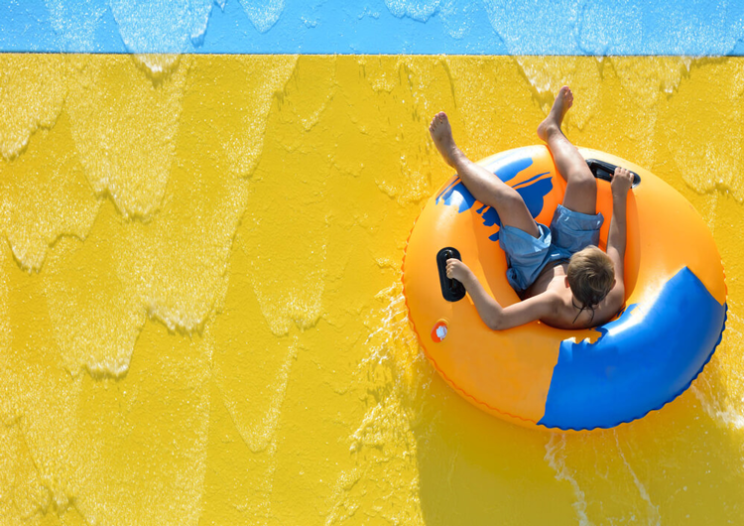 Summer is the perfect season to cool-off at outdoor pools, water parks and splash pads in the Denver area. Whether you're looking to go swimming, sliding or splashing in the water, Denver has a waterpark for you. Use our guide (and our interactive map!) to find the one closest to you.
Enjoy a Picnic in the Park 
One of our favorite parts of Denver is that it isn't completely urbanized. We still have an abundance of natural green spaces to explore, and what better way to enjoy them than having a picnic! From our favorite hidden gem, the Centennial Gardens, to Denver's most famous parks (think Wash Park and Cheesman Park) — there are hundreds of places where you can settle in with a picnic basket and enjoy nature in the city. Don't believe us? Check out our list of the eight best places to enjoy a picnic in Denver!  
Take a Scenic Drive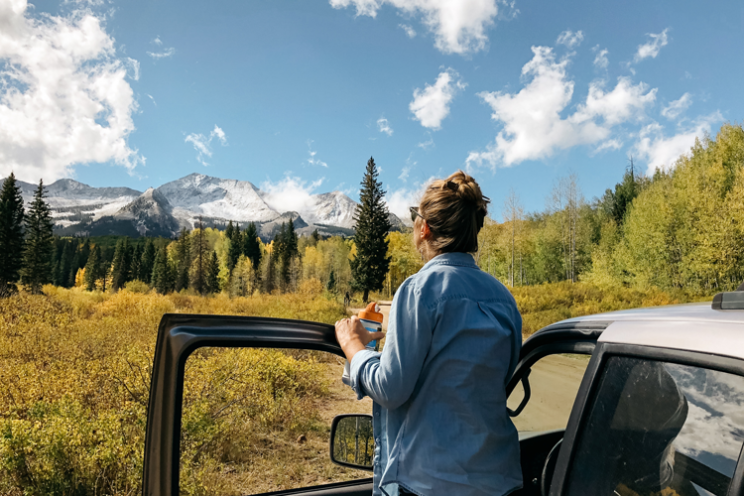 Summer in Colorado is for cruising with the windows down, a dog in the passenger seat and your favorite tunes on the radio while you take in the beautiful views. In our state, there are twenty-six byways and eleven have the title of America's Byways, which gives Colorado more national designations than any other state. So why not spend an afternoon exploring them? Here are five scenic drives near Denver to get you rolling! 
Get Ice Cream
You scream, we scream—the entire city screams for ice cream when it starts to get hot outside. Good thing Denver is bursting with delicious ice cream spots that can help cool you off. During summer, a visit to the iconic Little Man Ice Cream in LoHi is a must as well as Bonnie Brae Ice Cream on University Boulevard. Or explore these top ice cream shops in the Denver area. 
Ride Your Bike Around the City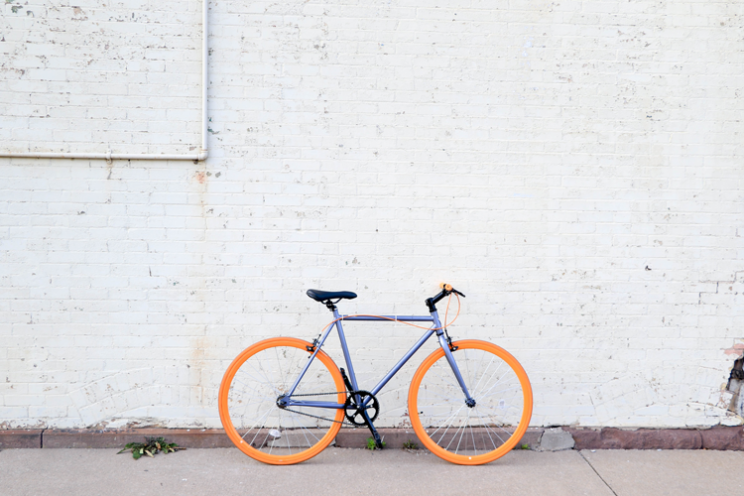 Denver is one of the most bike-friendly cities in the United States. And with the clean mountain air and beautiful greenery, it isn't hard to see why! We love exploring the city on bike, and that's why we have an entire guide to bike rides in Denver. One of our favorites includes the Cherry Creek Bike Path to Confluence Park, a 40-mile trail that will allow you to see the best of our amazing city from the comfort of your bike seat! 
Go on a Hike 
You can't spend summer in Denver without going on at least one hike! Since we're so close to the Rocky Mountains, it isn't hard to find amazing trails in the area. We have several guides for ideas, including our favorite dog-friendly hikes near the city, how to hike four Colorado fourteeners in a day, amazing wildflower hikes around Colorado, and more! So the next time you want to hit the trail, check out The Denver Ear for tips, tricks and hidden gems.
Watch a Movie Outdoors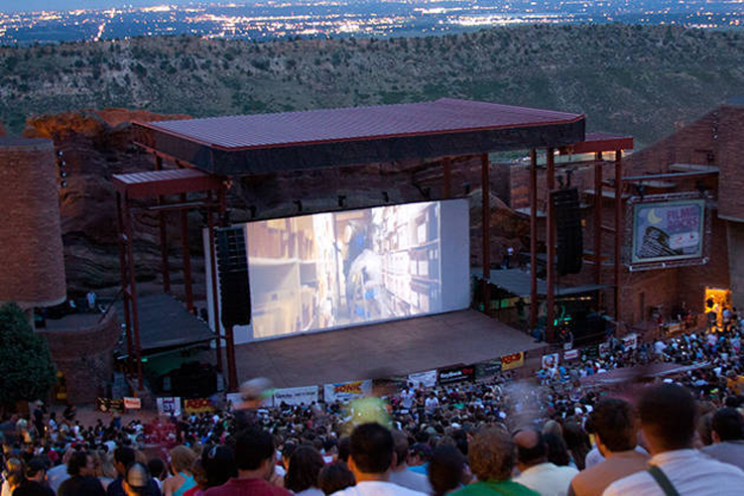 Photo courtesy of Red Rocks
Sure, you could spend a warm summer evening in the movie theater, munching on buttered popcorn. Or, you could turn your movie-going experience into a local adventure by seeing a film outside! There are so many places, parks and areas that feature outdoor movies during the summer in and around Denver. Use our handy guide to see when your favorite film is coming to a park near you.
Have Fun! 
Spending time outdoors in Colorado is always a blast. Let us know what some of your favorite outdoor activities in Denver are in the comments below!