June is here and you know what that means—it's Pride Month! This month, which was created to honor the historic Stonewall Riots of 1969, is a time dedicated to celebrating and supporting the LGBTQ+ community. Whether you identify as LGBTQ+ or are an ally, everyone can join in the celebration of love.
Due to the pandemic, things are going to look a little different this year. Many of the popular Pride Month events have been canceled and virtual events have been planned instead. But even though we can't celebrate together in person this year, there are still plenty of ways to showcase some pride in Denver throughout the month!
In honor of Pride Month and all it stands for, we've come up with a few great ways you and yours can celebrate the occasion—from partying at a virtual event to stocking your reading list with some LGBTQ+ must-reads.
Attend a Local Pride Event
Where: Tracks Denver
When: June 17, 9 p.m.-12 a.m.
Join Tracks Denver, one of the city's premier dance nightclubs, as they kick off Pride with a virtual party to end all others! The virtual soiree will be held on Facebook Live with all virtual proceeds going to benefit The Center on Colfax and a local organization aiding Black Lives Matter. Enjoy music, drag and artistic expression celebrating Black and LGBTQ+ culture.
Where: Online
When: June 20-21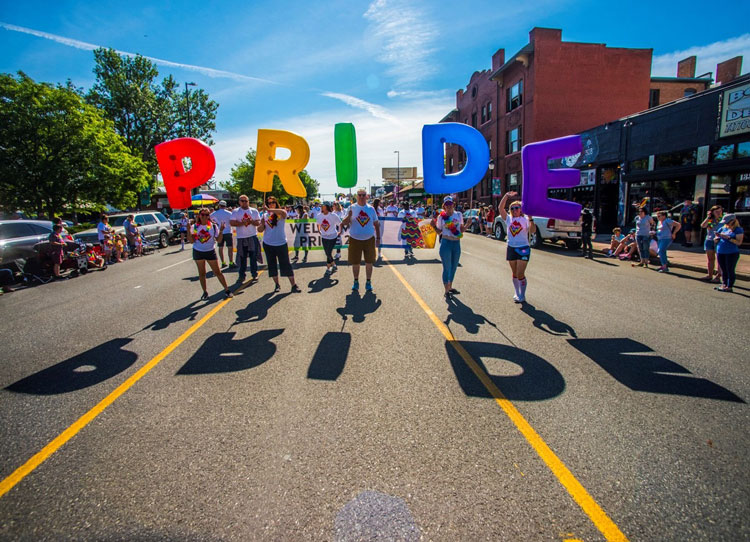 If you didn't already know, Denver's annual Pride Festival is one of the largest in the country, lasting two days and packed full of fun events. This year, due to COVID-19, the festival has gone virtual, moving their entire itinerary online. Head to their website to learn more about all the fun activities going on online, from the virtual marketplace/auction to the Pride 5K and Drag Queen Story Time!
Where: Edgewater Civic Center
When: June 20, 1-2 p.m.
This annual neighborhood parade is a Pride Month favorite! The parade route will launch from Edgewater Civic Center and make its way through the town, ending at Edgewater Public Market. If you would like to participate, all you need to do is decorate your car and arrive at the staging area at least one hour before the parade begins. Social distancing is strongly encouraged to help keep residents safe.
Where: Online
When: June 21, 9:30 a.m.-12 p.m.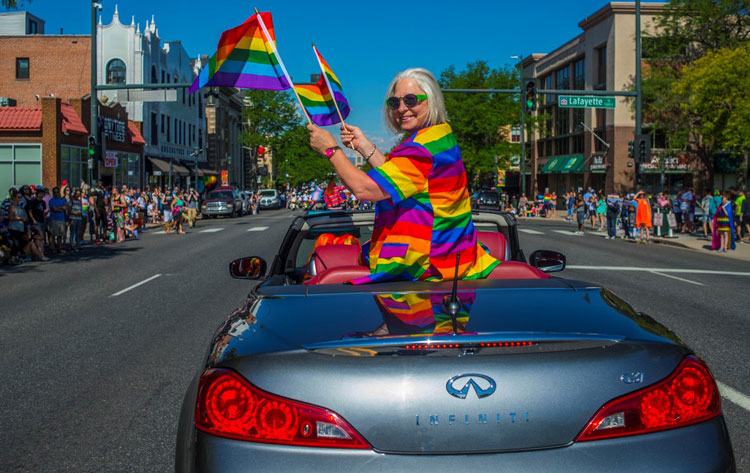 The show must go on—even if that means online! This year, the annual Coors Light Denver Pride Parade is going virtual. They will be partnering with Denver7 to stream the entire thing online. More details will be announced later, so follow along on social media to stay updated.
Where: Colorado State Capitol
When: June 21, 12:30-1:30 p.m.
Join One Colorado, state leaders, activists and community groups right after the virtual parade for a rally for LGBTQ equality. The rally will take place at the Colorado State Capitol and will feature hundreds of Denver locals making their voices heard.
Where: Throughout Longmont + Online
When: June 27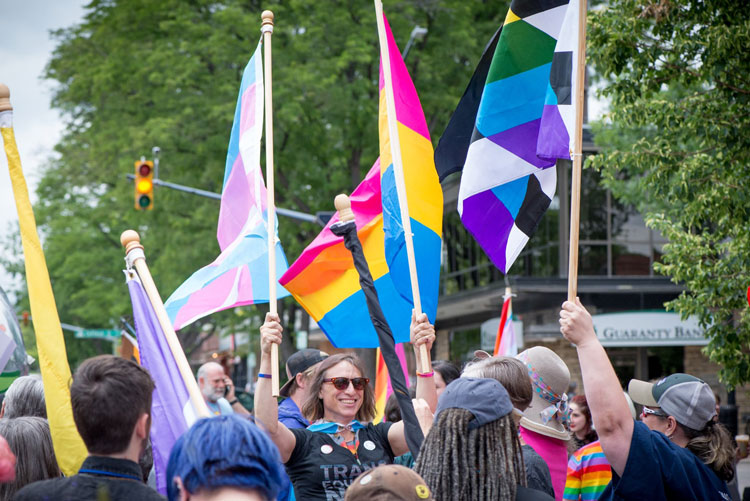 Longmont Pride is one of the biggest Pride festivals in the state, featuring a motorcade, virtual trivia nights, mixers, visual performances and so much more. Click here for a full list of events, to purchase merch and sponsoring information.
Where: Throughout Longmont
When: June 27, 9:30-10:30 a.m.
Even though we might not be able to celebrate in close quarters, Out Boulder County has come up with a plan to let us show our pride while also social distancing! Introducing the first-ever Longmont Pride Motorcade, featuring decorating cars parading through the city. Want to participate? All you have to do is decorate your car, wear your favorite pride gear, and meet at the designated meeting point at 9 a.m. For more information, contact Juan Moreno (he/him) at [email protected].
Go to a Virtual LGBTQ+ Club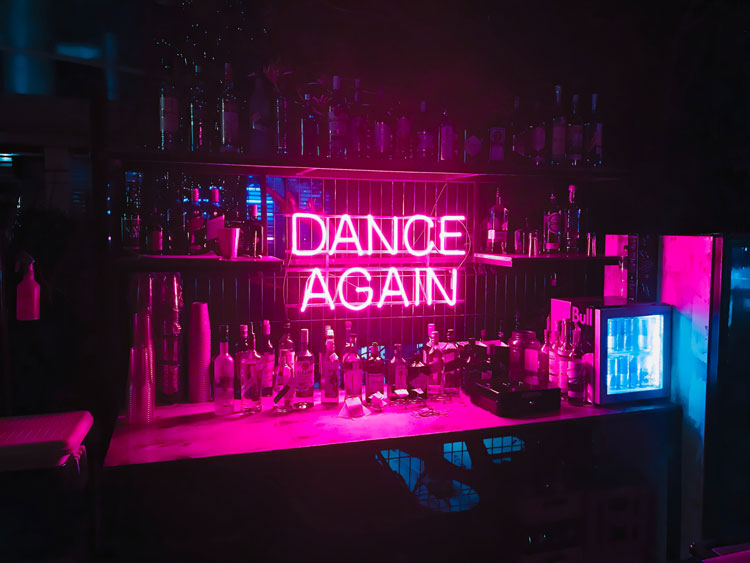 Club Quarantine, a queer online dance party, hosts virtual dance parties every night, featuring DJs, drag performers and other special guests. So while you might not be able to go out and party in person this year, you can celebrate via Zoom with hundreds of other people showing off their Pride. You can join in the fun by following the club on Instagram and hopping on whenever they announce a party.
Patron a Local LGBTQ+ Business
While supporting LGBTQ+ owned businesses is important to practice all year long, we like to show them a little extra love during Pride Month. Plus, with a pandemic in play, many local businesses are struggling to find their footing after months of closed doors.
If you want to support some Denver LGBTQ-owned businesses this month (and always) head to the Colorado LGBTQ Chamber of Commerce's website. There, they have a business directory search so you can find exactly what you're looking for, from queer-owned barbershops and bars to photographers and catering businesses.
Read Some Queer Books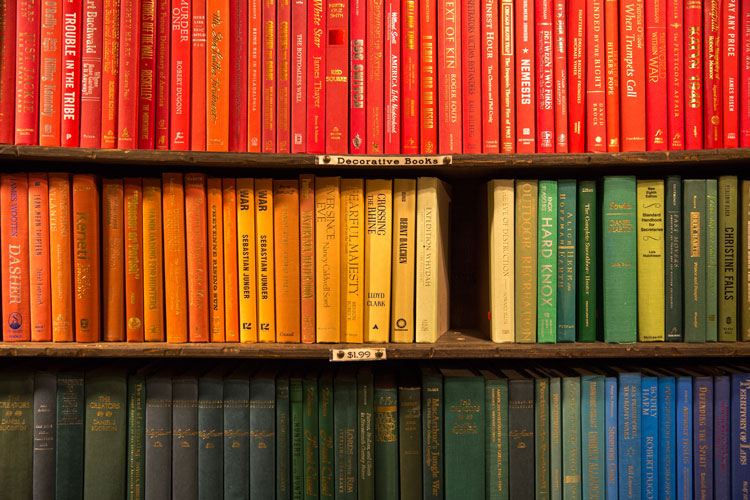 Reading is always a good thing, but reading LGBTQ+ novels and even some works of nonfiction is a great way to celebrate and educate yourself during Pride Month. For queer young adult recommendations, head to Second Star to the Right, where they host a monthly YA book club called "Not-So-Straight On Til Morning". On their website, they have a page packed full of book recommendations featuring queer and trans characters.
For some adult and nonfiction recommendations, visit LGBTQreads.com, a website dedicated to recommending queer books through all age groups and genres.
Watch Some Queer Films
Just like reading LGBTQ+ books is important, watching films starring queer actors and portraying queer stories, is integral to Pride. Luckily, Denver is home to our very own LGBTQ+ cinema organization, CinemaQ! Throughout the year, they present the year's best LGBTQ+ cinema from around the world. This month, due to the pandemic, they have gone completely virtual, offering online screenings of queer films along with a space in which you can discuss them with fellow movie-lovers. Right now, they are also showcasing Pioneers of Queer Cinema, which are movies that were ahead of their time including Madchen in Uniform, Victor and Victoria and Michael.
Support a Local LGBTQ+ Organization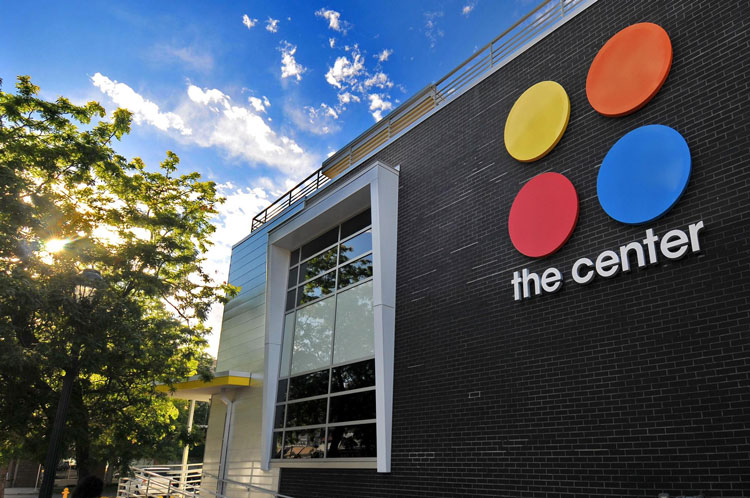 This month, put your money where your mouth is by making a donation to one of the many local LGBTQ+ organizations that work toward making a difference in the lives of gay, bisexual, transgender, and queer/questioning teens and adults. From preventing homelessness and advocating for legislative change, to pioneering HIV/AIDS research (and more), these organizations are tirelessly working to make the world a truly equal space for everyone. The Center on Colfax, the Colorado LGBTQ Chamber of Commerce, the Denver Mayor's LGBT Commission, the Colorado LGBT Bar Association, the Gender Identity Center of Colorado, Out Boulder County, PFLAG Denver, and Rainbow Elders of Boulder County are just a few you can support this month.
Visit Stonewall From Home
Before the parades, there was Stonewall. It's the reason we have Pride Month today, and one way you can support the movement at home this month is by educating yourself on the history of Pride. While you can't visit the Stonewall National Monument this year, you can visit virtually via Stonewall Forever.
The interactive online exhibit takes visitors through the history of the monument, including what life was like before Stonewall, the riots, and the first year of Pride. The powerful webpage is full of photos along with soundbites of protests and iconic media interviews. After you've finished exploring and learning, you'll have the chance to add your own memory to the exhibit.
Love is love.
How are you planning to celebrate Pride in Denver this month? Chat with us in the comments!